Erin Jackson Qualifies For US Olympic Speed Skating Team
Meet the First Black Woman to Qualify For the US Olympic Speed Skating Team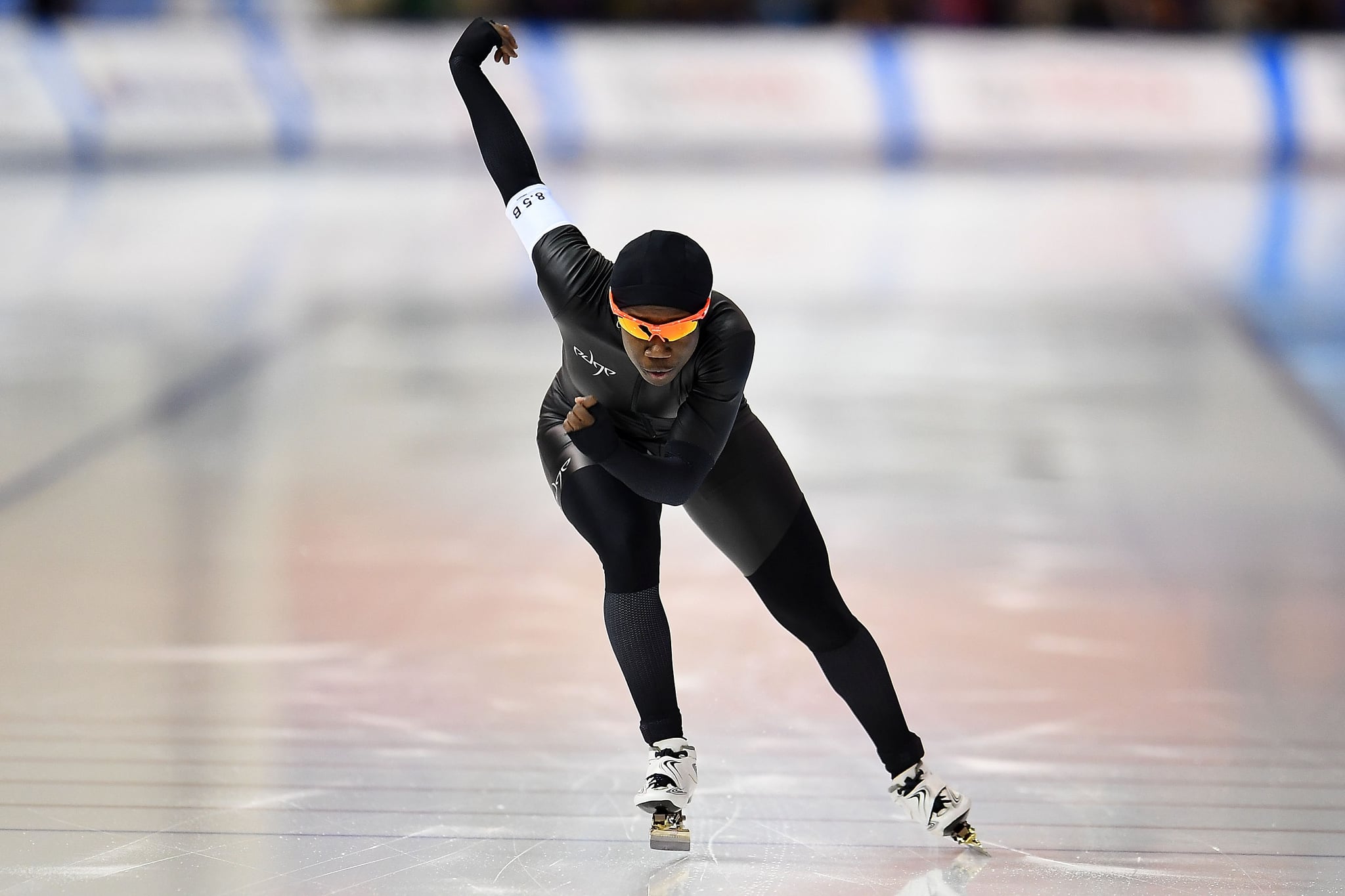 On Jan. 5, Erin Jackson made history as the first black woman to qualify for the US Olympic long-track speed skating team after placing third in the 500-meter race. Making her achievement more incredible is the fact that Jackson had only been training on ice for four months prior to the trials, as her athletic background is mostly in inline skating.
In an interview with NBC following the heats, the 25-year-old University of Florida graduate seemed surprised and impressed by her own accomplishment. "I really wasn't expecting it coming in," she said. "I know I've been improving quickly, but I never would have expected this. It's pretty cool."
Jackson is the third black athlete ever to make the US Olympic speed skating team, joining male long-track skater Shani Davis and short-track skater Maame Biney. Jackson's teammate Brittany Bowe — who previously participated in the 2014 Winter Olympics — said Jackson's progress has been "really promising" for the US team, adding, "She's improving dramatically every time she steps on that ice."
To learn more about Erin Jackson, visit TeamUSA.org. The Winter Olympics will air live beginning Feb. 8.