Fit Fresh Juice Cleanse Review
I Created My Own Juice Cleanse From Retail Products, and the Pros Far Outweighed the Cons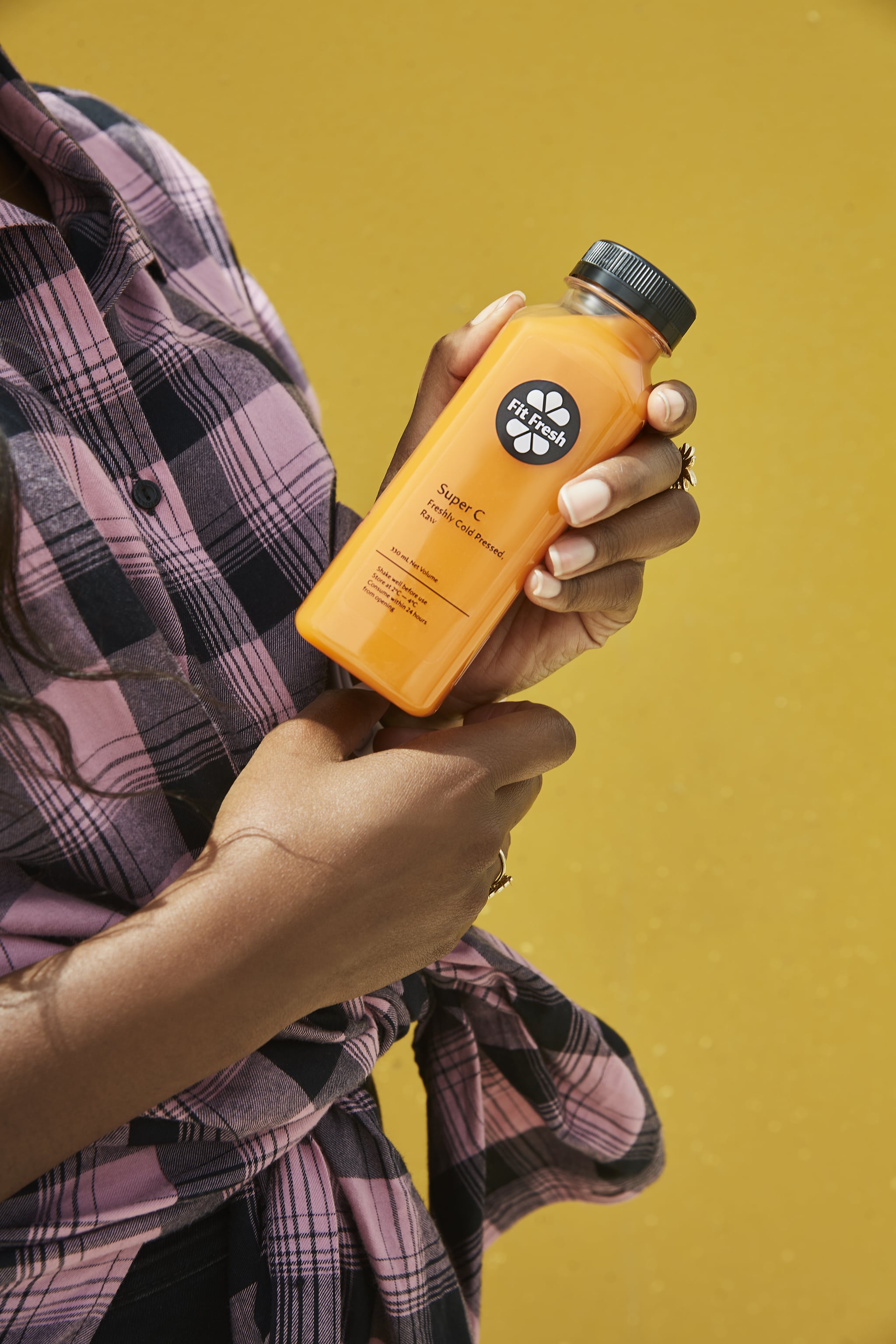 There's no doubt that the benefits of juicing are almost endless. In a regular green juice I make at home there can be a quarter of a pineapple, two apples, a stick of celery, quarter of a cucumber, quarter lime, plus handful of spinach in only 250ml. So, there really isn't a more realistic way to cram in all those nutrients from fruit and veg in one day, unless you have the belly the size of a trash can.
But unless you've got the time to prepare the drinks every day (I certainly don't, unless I make the decision to be anti-social) the amount of preparation alone can put people off opting for the healthy lifestyle. Additionally, many companies that offer juice plans charge extortionate prices, so even if you invest once in a while, it's unrealistic to keep the routine up.
But there is one brand I discovered on social media that could change all that. Fit Fresh is available in supermarkets like Waitrose in the UAE and you may have even had their stuff on major airlines or at 5-star hotels. All of their products come from their own farm in the Philippines, which straight away cuts some of the costs, and despite the bulk of their flavors available at retail being the basic ones like orange or avocado, starting from only AED7, they have plenty more where that came from.
When I contacted them, I learned they have products that are far more nutrient-dense just like the more expensive companies but at fraction of the cost, so figured it might be smarter to make up my own juicing plan for the week. I opted for five 330ml bottles of a juice mix and one smoothie or fresh juice to be delivered to my home each night. If you can't accept deliveries every day, every other day can work with two days' arriving at once. But unlike other juice companies, they won't leave the bottles outside your front door on ice, they insist it needs to be moved to a temperature-controlled place ASAP as these are raw juices, hence natural yeast will react with natural sugar content once the temperature hits 6 degrees, starting fermentation. I was delighted with the offering on their long list of products.
Below is an example of what I drank on a couple of days on the plan.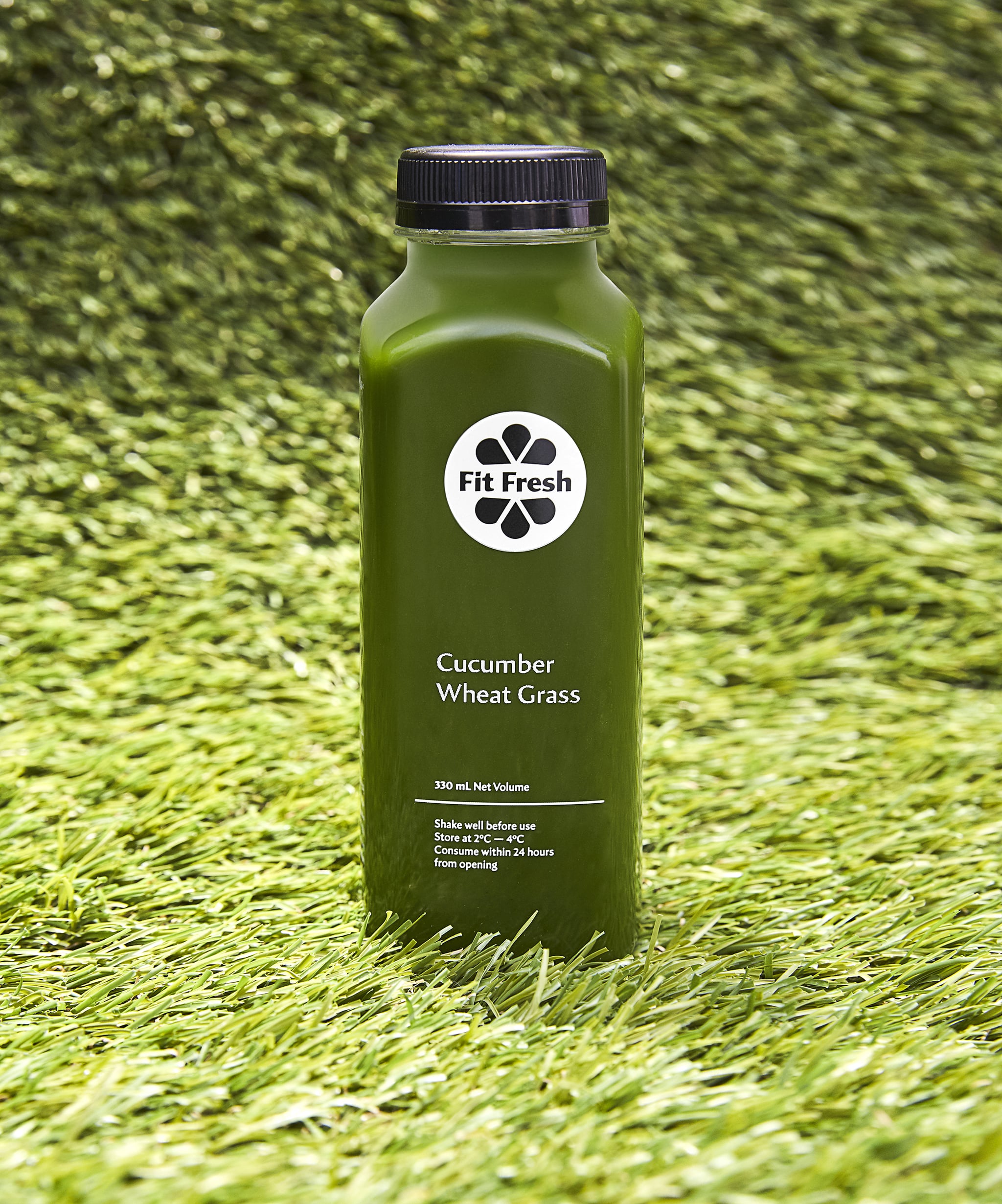 Day 1
ALL SHADES OF RED (Sweet Potato, Red Pepper, Carrot, Beetroot
BLACK DETOX (Activated Charcoal, Pineapple)
BLISS (Pomegranate, Cranberry, Ginger)
CLEAN GREEN (Apple, Celery, Cucumber, Rocca, Romaine, Kale)
CUCUMBER & WHEATGRASS
FRESH WATERMELON JUICE
Day 2
ANTIOXIDANT (Beetroot, Orange, Apple, Pomegranate, Blueberry, Lemon, Ginger)
CHARCOAL LEMONADE (Activated Charcoal, Pure Water, Fresh Lemon, Honey)
GLOW (Pineapple, Cucumber, Green Apple, Mint)
SUPER C (Carrot, Green apple, Lemon Ginger)
FRESH CUCUMBER & GREEN APPLE
SPICY LEMONADE (Lemon, Apple, Cayenne Pepper)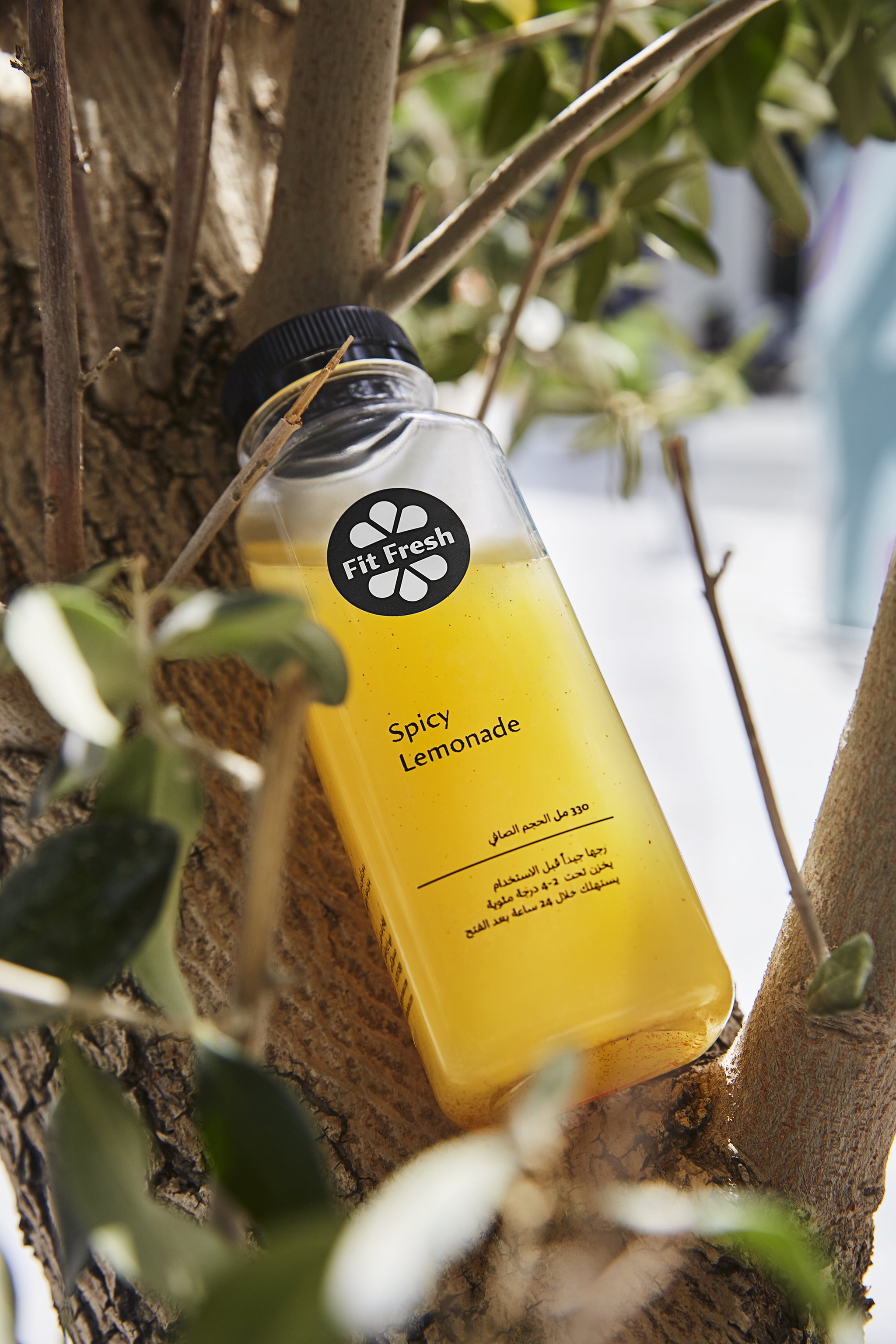 How I felt
I was never hungry as I made sure to order a smoothie as my last meal of the day once I got a few days in. My stomach was way flatter after only one day of giving up solid food and thanks to our cells absorbing the molecular structure of vegetable juices super easily, I had energy straight away once starting the plan.
With two liters of juice to drink each day, I was forgetting to also guzzle down water but it's important to flush down all this goodness with some old-fashioned H2O. Especially, considering how much color is going into you mouth, so perhaps invest in an eco-friendly straw to sip a juice every two hours too.
Would I recommend it?
Yes, but not for a first-time juicer. While overall, I was happy with the quality and variety, it was difficult for me to keep a track of the number of calories I was consuming each day as the nutritional value was only printed on retail bottles. Therefore, if doing this for weightloss, it could be a pain figuring out which juices and smoothies to pair with what each day, so you're not going overboard. Saying that, the prices are unbeatable, so it's worth reading up what's likely to be lower in calories (usually the vegetable-heavy drinks) if you've never done a juice detox before. Some people might argue the quality isn't the same as other companies, depending on where you like to get your produce from, but for me, the results for what I want (more energy and to fit into my clothes better), are always the same, regardless.
Hopefully, they'll develop a plan in the near future but for now, it's a great option for those who know what their doing, alternatively, a bulk order could be best to keep in the fridge as a meal replacement every now and again or for pairing with a healthy eating plan.
To order yours, contact the Fit Fresh Corporate Office.