Food Intolerance Makes Dubai Woman Look '6 Months Pregnant'
Why 1 Woman Went From Looking 6 Months Pregnant to Flat-Belly-Fabulous Overnight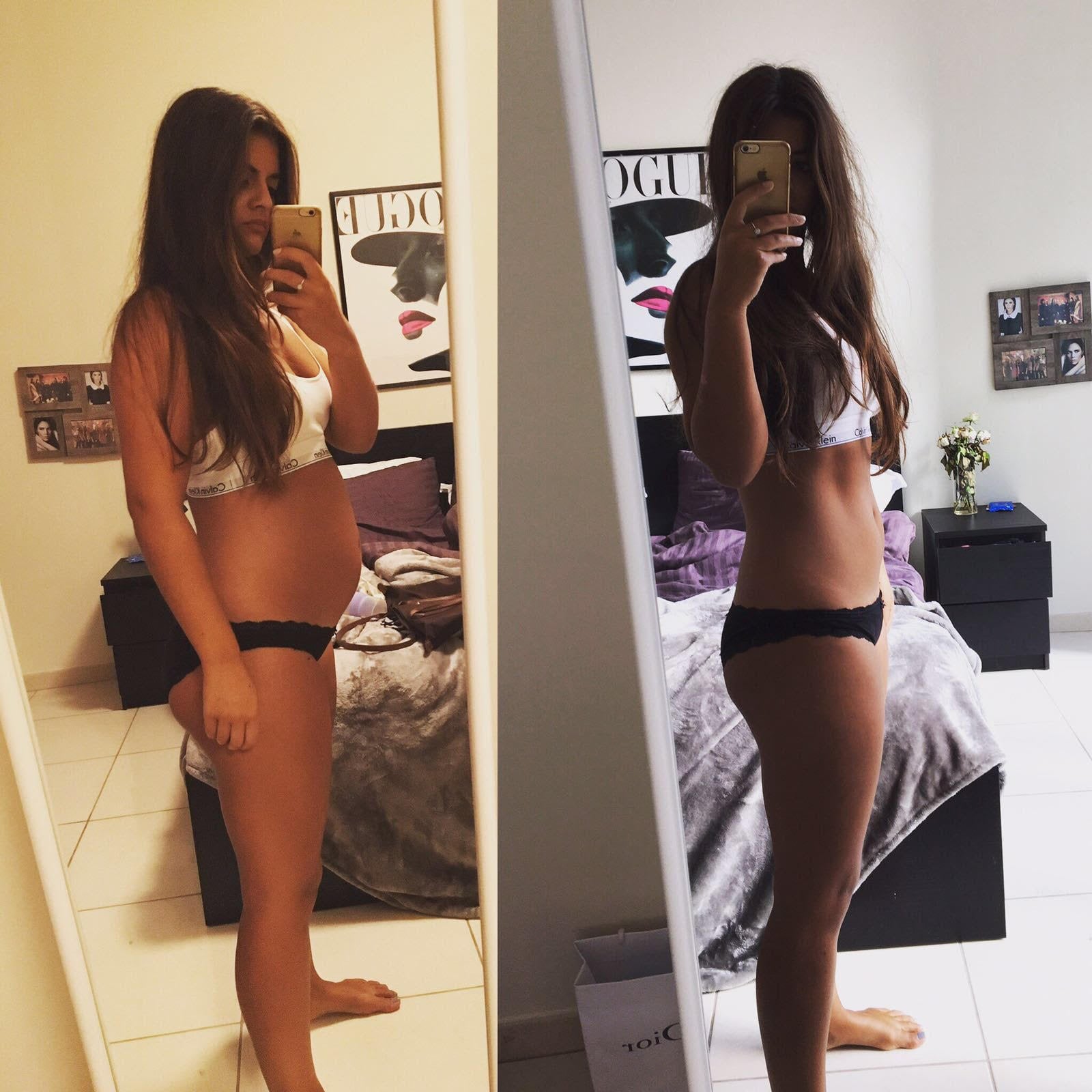 At first glance, you might think this is another Kayla Itsines 12-week body transformation snap. But this woman went from looking "six months pregnant" to having a super flat tummy overnight. Dubai-based digital media expert, Tanisha Sakhawat, shared these pictures of herself on Instagram and it proves just how food intolerances can affect your body if not managed properly.
She explained to her followers that after eating the stuff she usually avoids, her belly had swollen by the end of the evening.
"What a difference a night's sleep makes! The pic on the left is the reason I avoid dairy & bread (my close friends and family can vouch for this @c4h1ll87 genuinely thought I was pregnant after eating cheesecake a few weeks ago). I ate bread & A LOT of dairy last night," she wrote. "The pic on the right was this morning when I woke up. I'm intolerant to certain foods which basically means my gut doesn't produce the enzymes to break them down, causing me to look 6 months pregnant .. last night was a world of pain and I couldn't sleep for hours, but I'm thankful it's not twins🤰🏽(soz dad)."
Sharing her story to help others who may be in a similar position but might not realize it, the Victoria Beckham superfan added that she's back on track with a new diet before heading on vacation to Marbella this summer.
"It's mental how my body reacts to food & I know lots of people suffer from it," she continued. "Today I start day 1 of 3 weeks keto phase, aka no carbs before Marbs, but high fats & still lots of calories.. and DEFINITELY no dairy 😂."