Foods That Prevent Acne
5 Foods That Will Give You Clear, Radiant Skin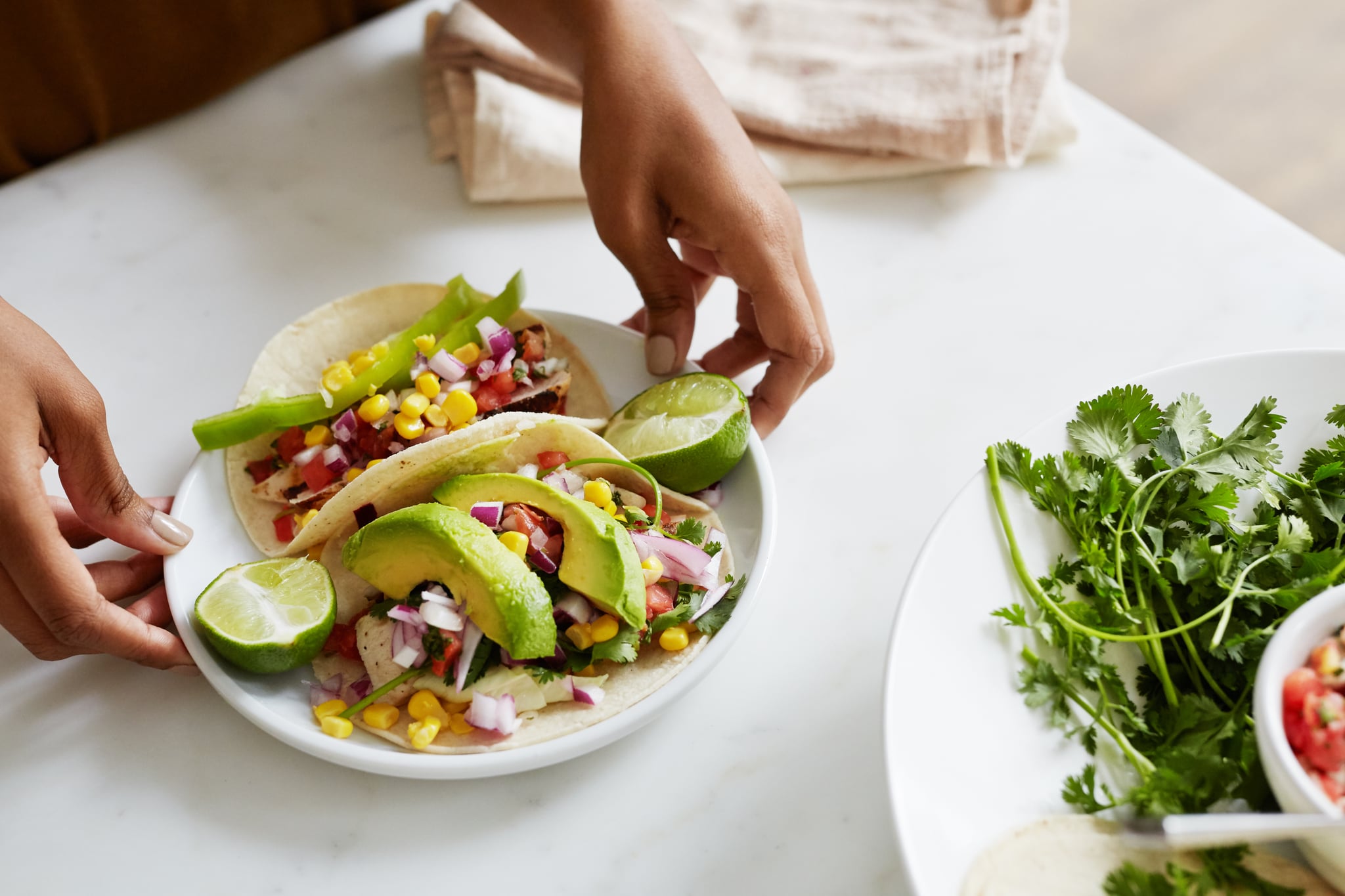 When it comes to having clear and glowing skin, what you eat is just as important as your skincare routine. You can supplement your favorite beauty and skincare routines by putting food on your plate that will hydrate and smooth your complexion. Knowing which food might do your skin a favor can make a huge difference in the way you shop and order food, and you might be surprised at how many of these yummy foods you're already chowing down on every day.
So what, exactly, should you be putting on your plate for maintaining clear skin? We spoke to the experts to find the top five foods they recommend for preventing breakouts, inflammation, and dull skin.
Blueberries
"Foods high in antioxidants, like blueberries, are very beneficial to the skin in general," says Debra Jaliman, MD, a board-certified New York dermatologist and the author of Skin Rules: Trade Secrets From a Top New York Dermatologist. Set reminders to pick up a pack of blueberries each time you go shopping so you can sprinkle them on your cereal, oatmeal, and yogurt throughout the week.
Avocados
Obsessed with this creamy brunch staple? Good news. "Avocados are also very healthy and certainly hydrating because they contain a high amount of natural oils," continues Jaliman. In addition to eating them on your toast and salads, you can make affordable and easy DIY avocado face masks with your leftovers.
Brown Rice and Beans
Feel free to enjoy brown rice and beans for dinner. It turns out that this combo (which includes both whole grains and proteins) does wonders for preventing annoying breakouts. "A diet that works to decrease inflammation in the body may aid in acne prevention," explains Jennifer M. Brown, MS, RD, a faculty associate at ASU's School of Nutrition and Health Promotion. "Components of an anti-inflammatory diet include whole grains and proteins. Choose them over refined foods! For example, pick brown rice over white rice and include beans and legumes in your diet."
Pumpkin Seeds
Say goodbye to zits by snacking on pumpkin seeds. "Foods rich in zinc help to fight acne," says Elizabeth Stein, CEO and founder of Purely Elizabeth and a holistic nutritionist. "In fact, acne itself may be a symptom of zinc deficiency." Check out this easy recipe for oven-roasted pumpkin seeds.
Cauliflower
"Sulfur, also known as the 'beauty mineral,' provides smoothness and shine to the skin. It helps rid the body of waste that may clog pores, causing a lackluster complexion," shares Stein. "Sulfur is often referred to as nature's 'beauty mineral' because the body must have sufficient sulfur to synthesize collagen for healthy skin, hair, and nails." Sulfur is present in cruciferous vegetables like cauliflower, broccoli, spinach, and kale.
Image Source: POPSUGAR Photography / Sheila Gim