Full List of Tough Mudder Dubai 2017 Obstacles
Warning: The Full List of Tough Mudder Obstacles Might Make You Wanna Back Out Altogether
Tough Mudder returns to Dubai December 8 and 9 after debuting in the Middle East just last year, and the world renowned obstacle course looks like it's going to be tougher than ever.
The ultimate challenge of a person's physical and mental strength, the du-sponsored course required participants to fork out anywhere from AED420 to prove they've got what it takes to complete it but by the sounds of it, it's not for the weak.
There will be Hurdles, Sand Bagging, Killa Gorilla, Fireman's Carry, Tyre Me Silly, Mudder Barrow and The Big Dipper, in fact, they've made sure there's less running on the sand for 2017 so they can squeeze in more obstacles. Globally about 3 million people take part annually and with the hot temperatures in Dubai, those who take part in the UAE are definitely some of the most hardcore in the world.
Here's what else you'll have to tackle at Hamdan Sports Complex. The names are enough to frighten the life out of you:
The Block Ness Monster
Mudders have to push, pull, and roll their way through 60ft of slick, rotating
barriers. With a little help from your friends, you can rock and roll your way through Tough Mudder's
newest obstacle taking teamwork to a whole new level.
Arctic Enema The Re-birth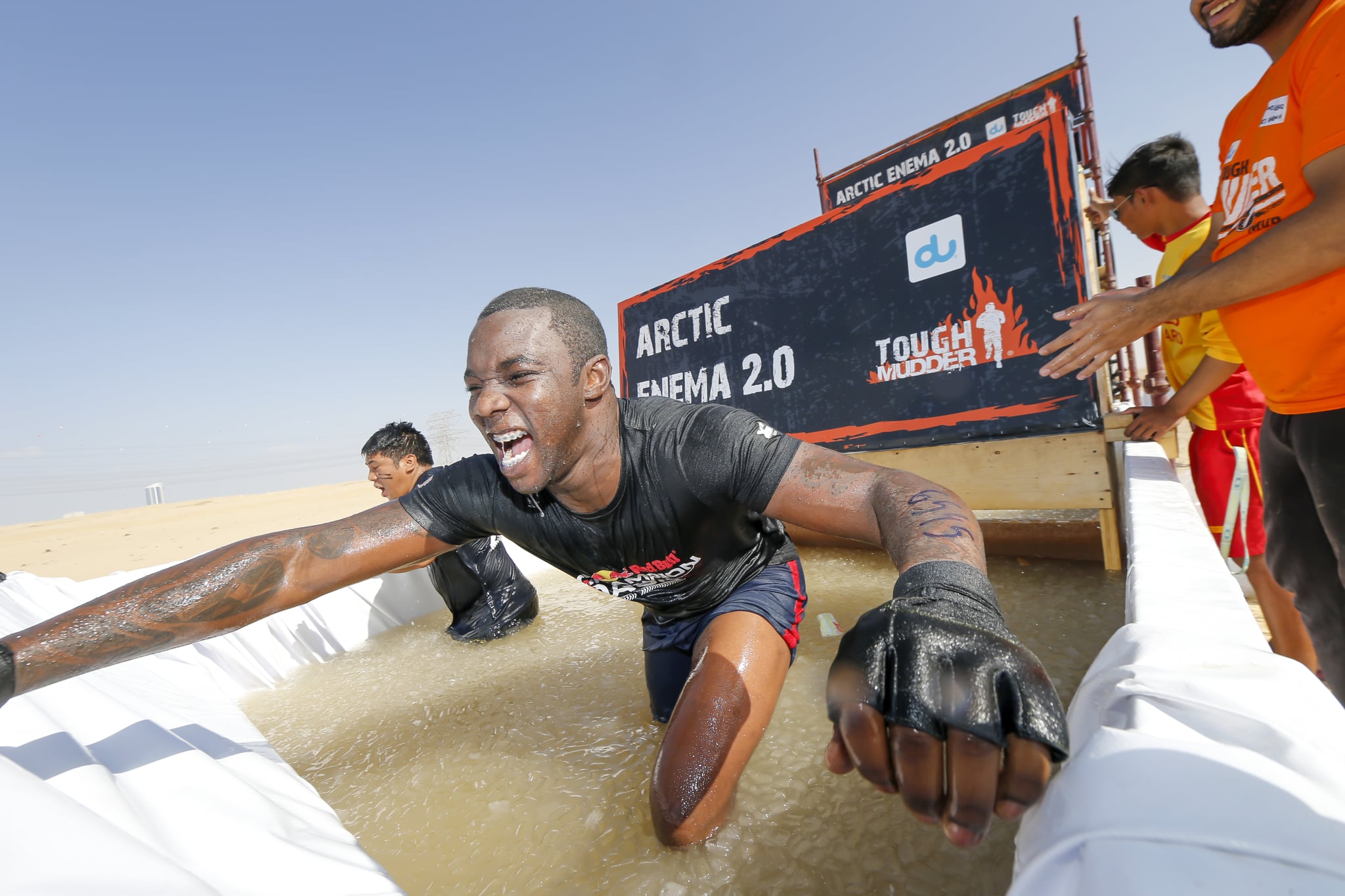 Our favourite icy plunge has been updated to include a high-speed entry
slide and centre wall you must scale to escape the 10 tons of ice we jam into this frigid dumpster dive.
Electroshock Therapy: The last thing standing between you and that finish line is just a short, muddy
sprint. This field of dangling wires delivers a punch at 10,000 volts. It's our way of saying congratulations.
The Reach Around
Much like the name implies, this obstacle will challenge Mudders to reach up and
grab hold of something they cannot see. After scaling up the face of this structure, at a backwards 45-
degree angle, Mudders will be forced to reach up and around the overhang and pull themselves up and
over the top.
Everest 2.0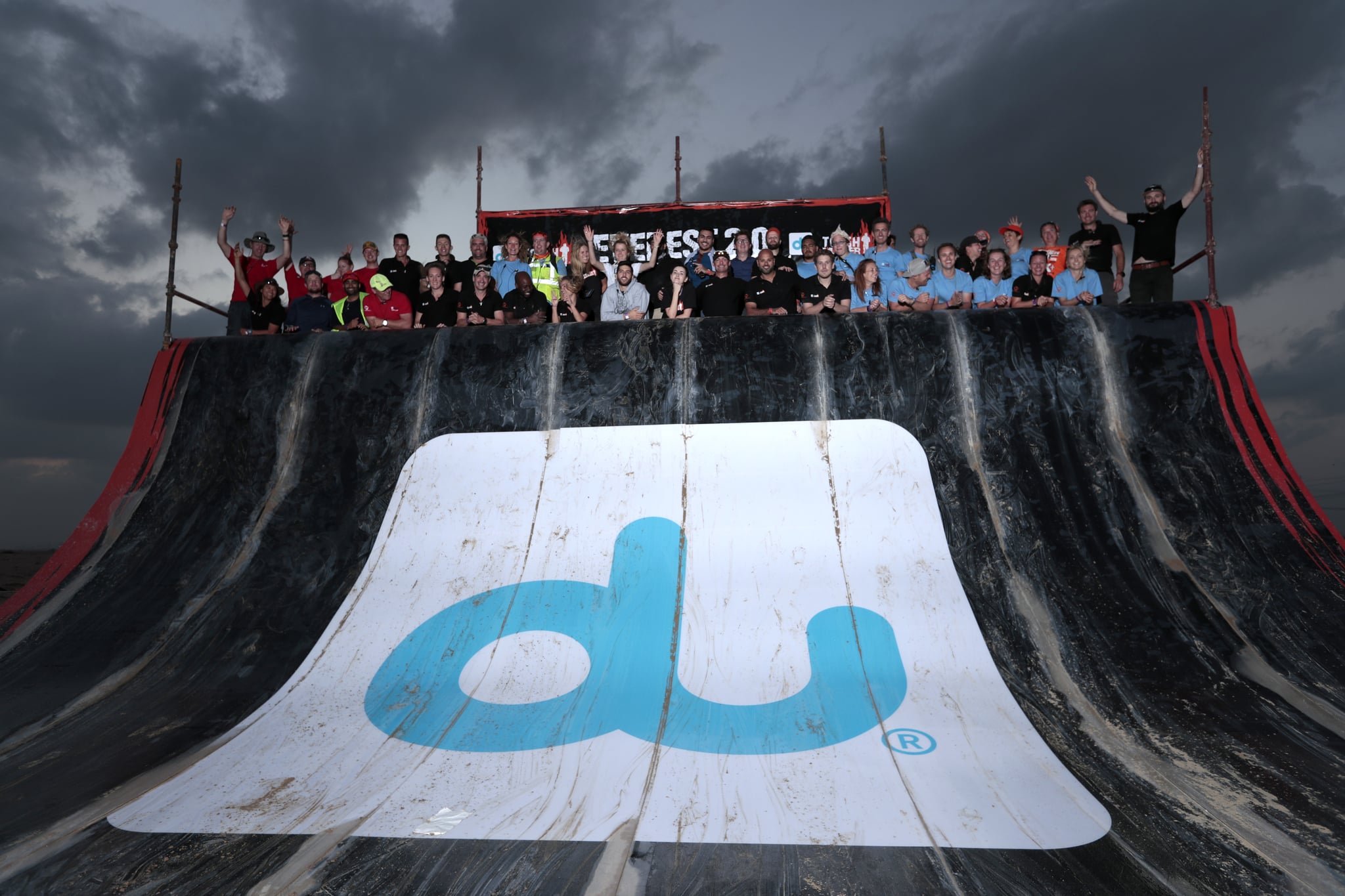 This will be the fastest you'll ever summit this mighty mountain, but the fall is just as quick.
This slick quarter pipe is over 15' tall, with a recurved top to make it extra hard to get that handhold. You
can aim for the top, but there's no promise you won't end up at the bottom.
Funky Monkey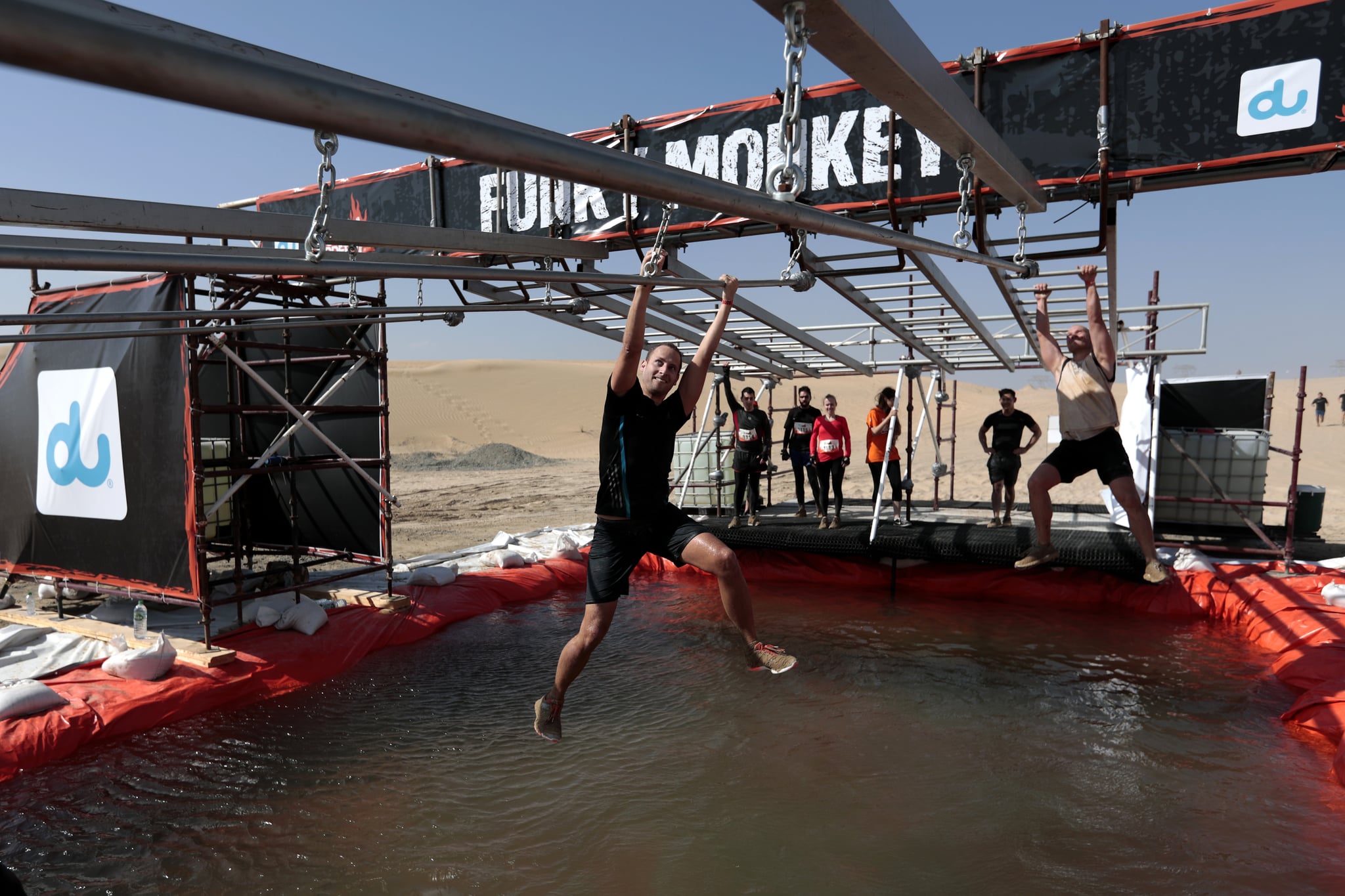 Funky Monkey starts with a pair of your favourite childhood monkey bars, angled
upward to meet a trapeze. Which, if you can keep your momentum, will send you swinging into an iron
pipe descent. Don't lose your nerve on this one, or you'll drop 6ft to take the swim of shame.
Birth Canal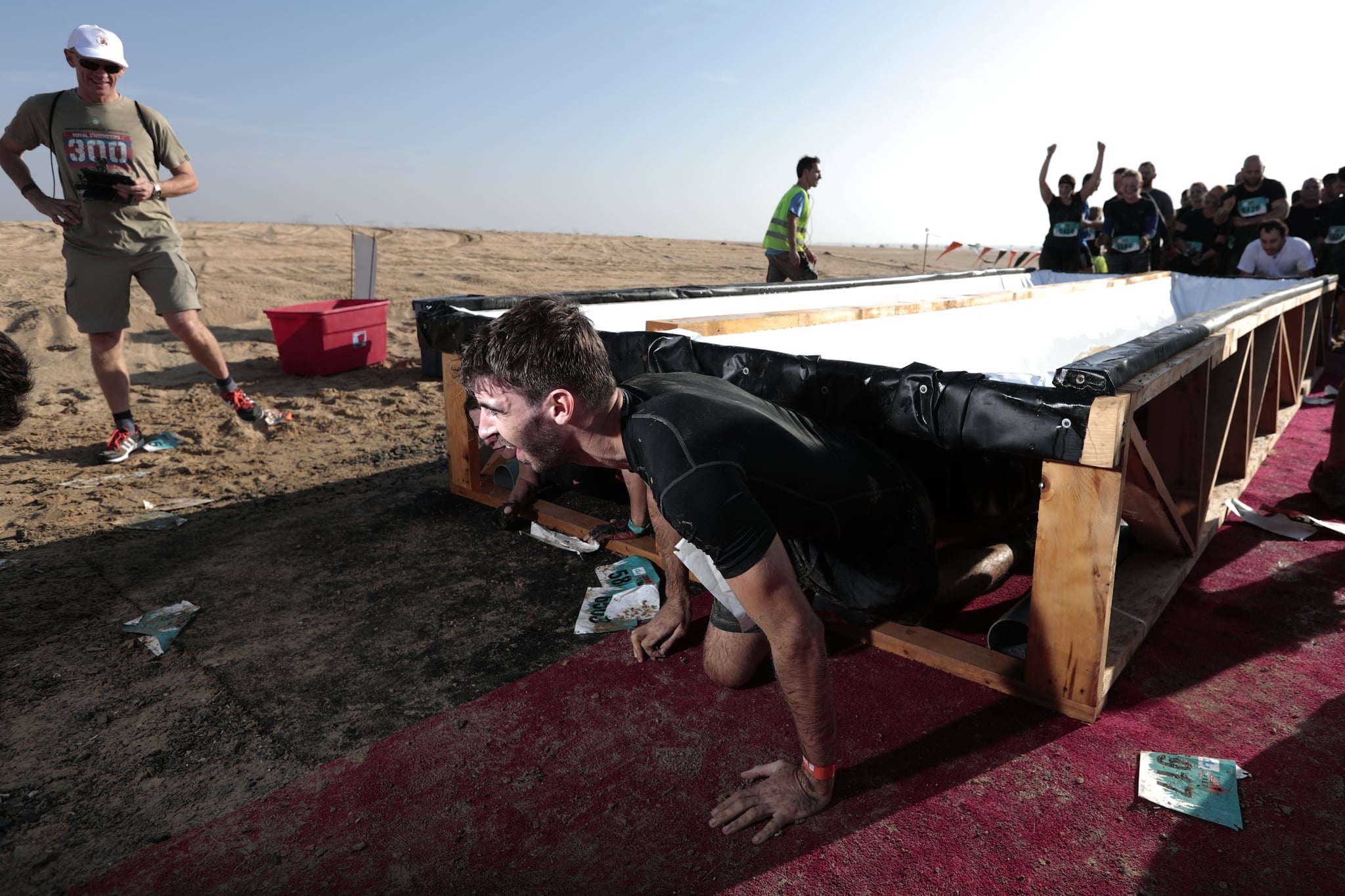 Crawl and push your way through a gauntlet of sloshing, weighted barriers to find freedom
on the other side. With over 100lbs of water resting on your back, this is no time to be a baby.
The Liberator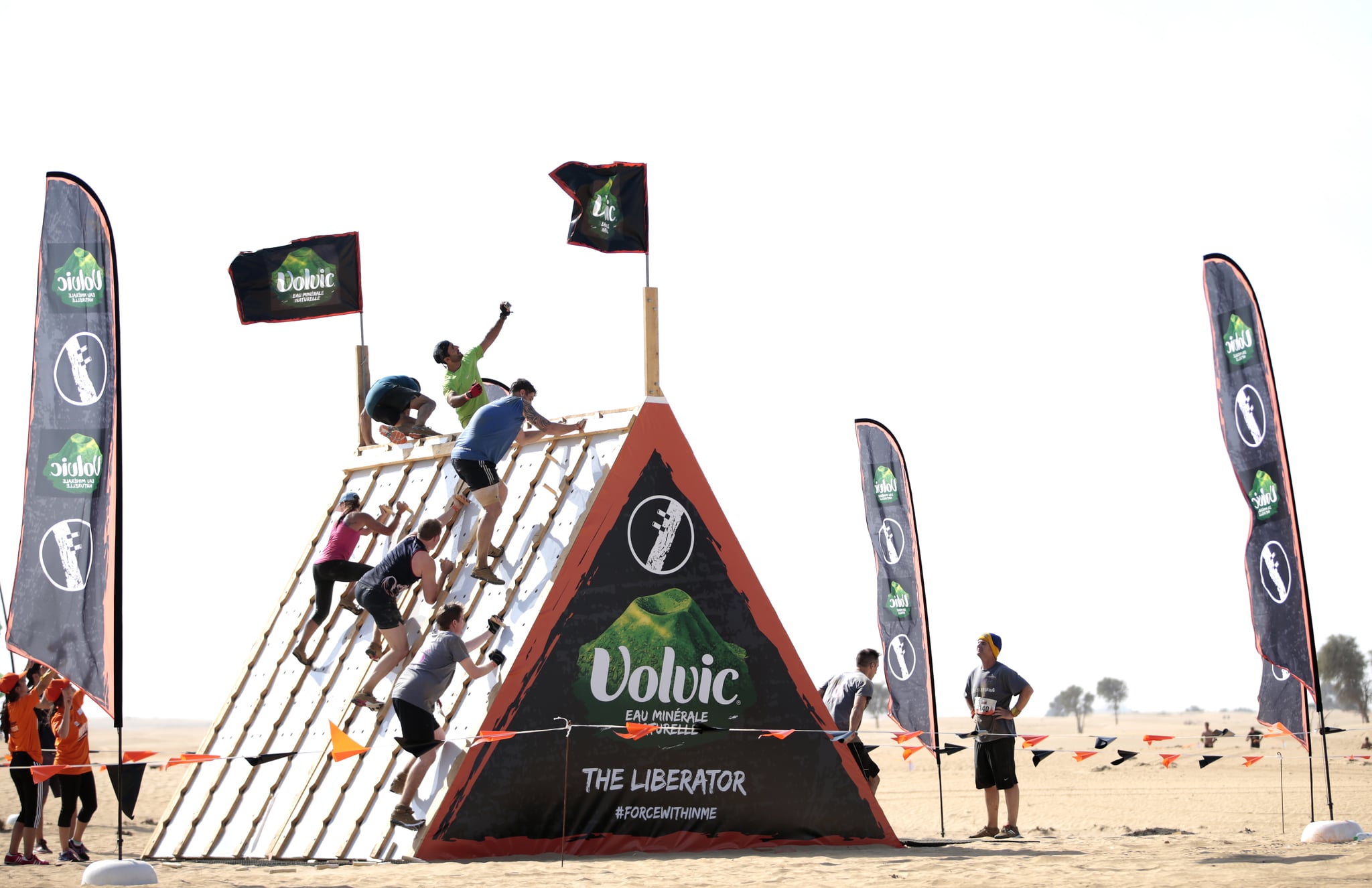 Mudders must scale this nearly vertical face with a pair of wooden pegs. Choose the
wrong hole, and you would be sent sliding back to the bottom, or stuck dangling like a twisted pretzel.
Pyramid Scheme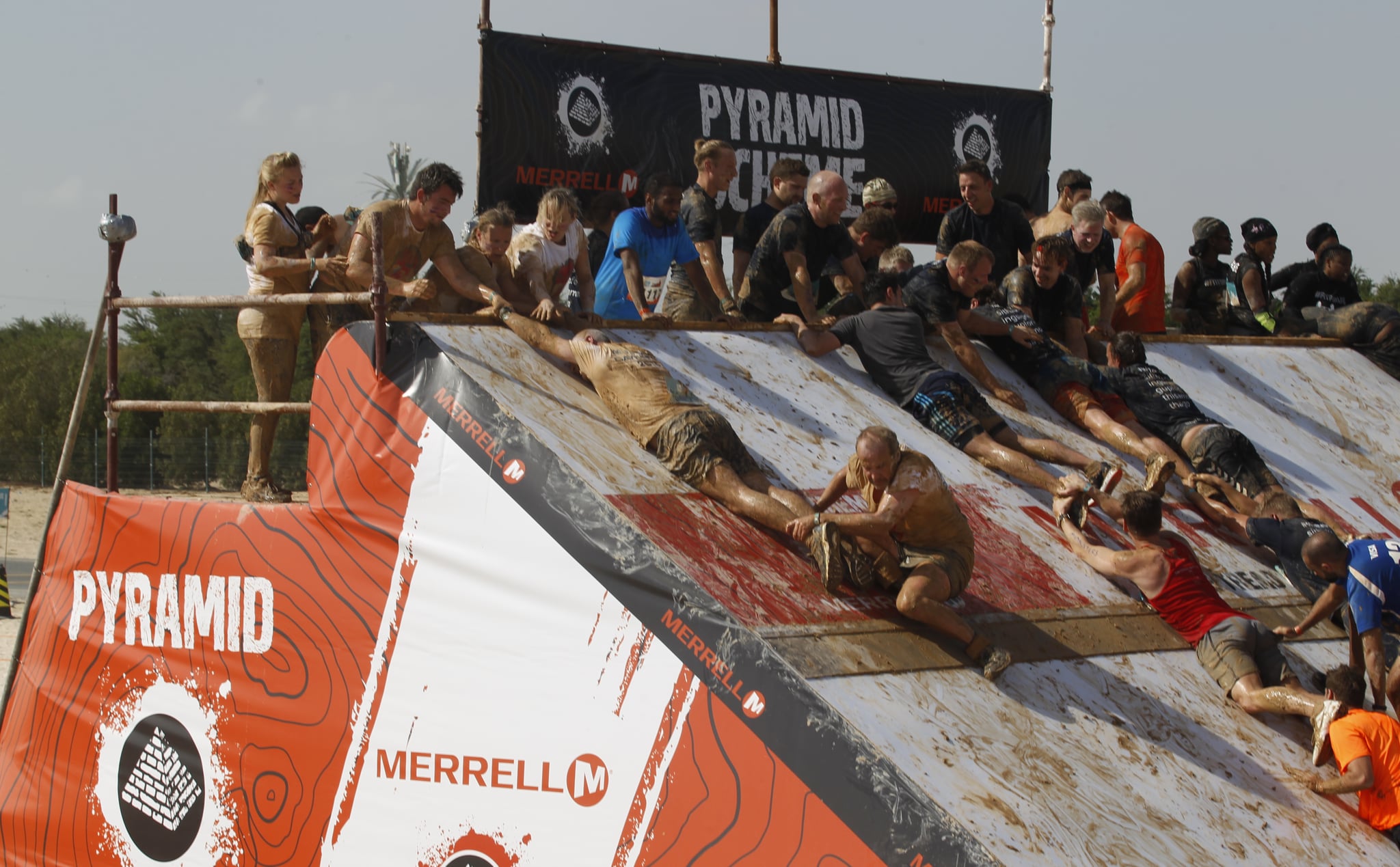 It requires a bit of plotting, but unlike its namesake, this obstacle is all about
teamwork. Start with a strong base and scramble, climb, and push your way up a slippery incline with
the help of your fellow Mudders. This is one obstacle you can't go alone.
Skidmarked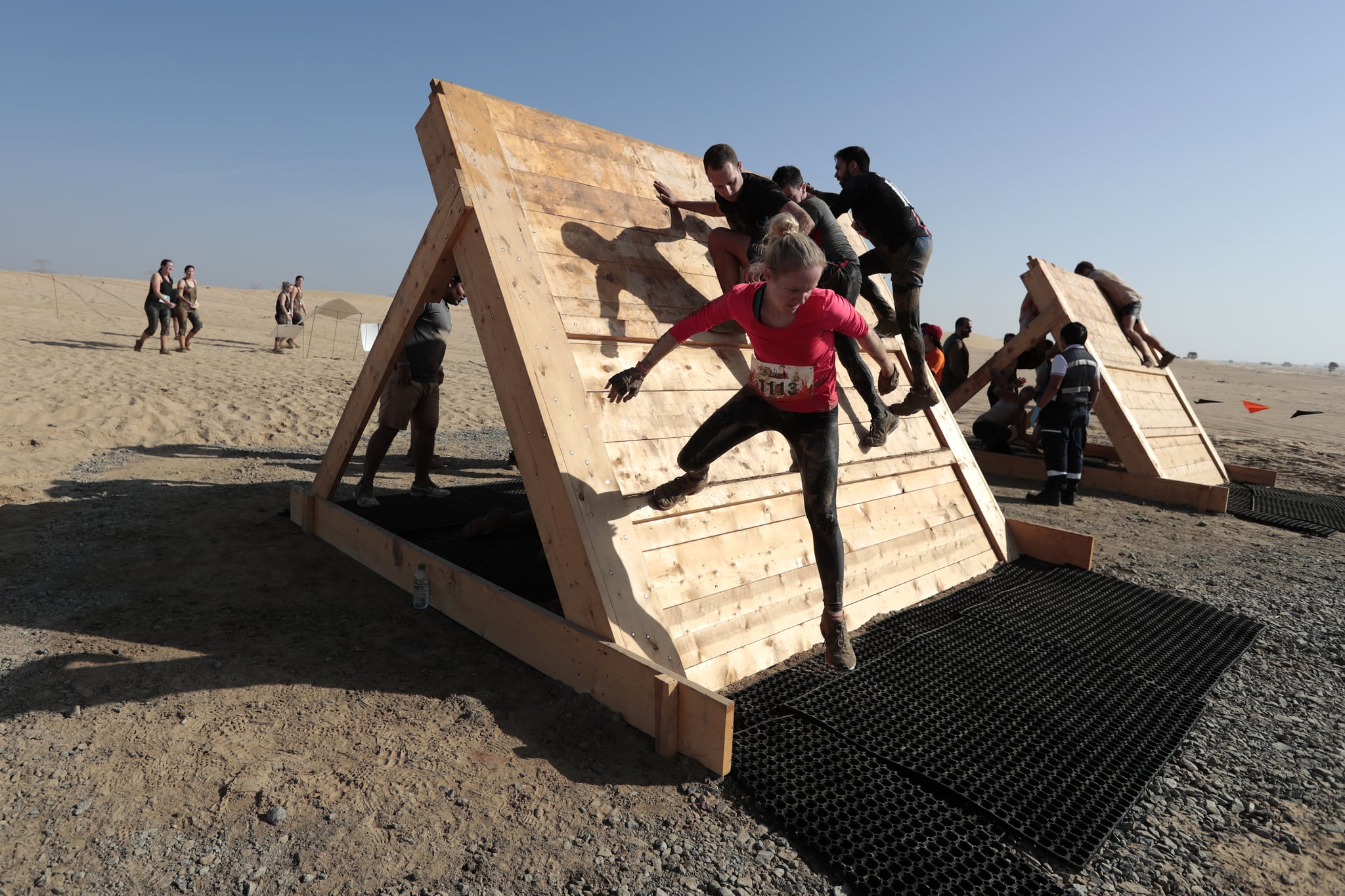 Even if you can get a grip on the edge of this 10-foot slanted wall, you won't find a foot
hold. Angled so its middle sits just out of reach of your swinging legs, you'll have to find another way to
scale this obstacle. Better have a teammate up above, down below, or a pair of wings.
Berlin Walls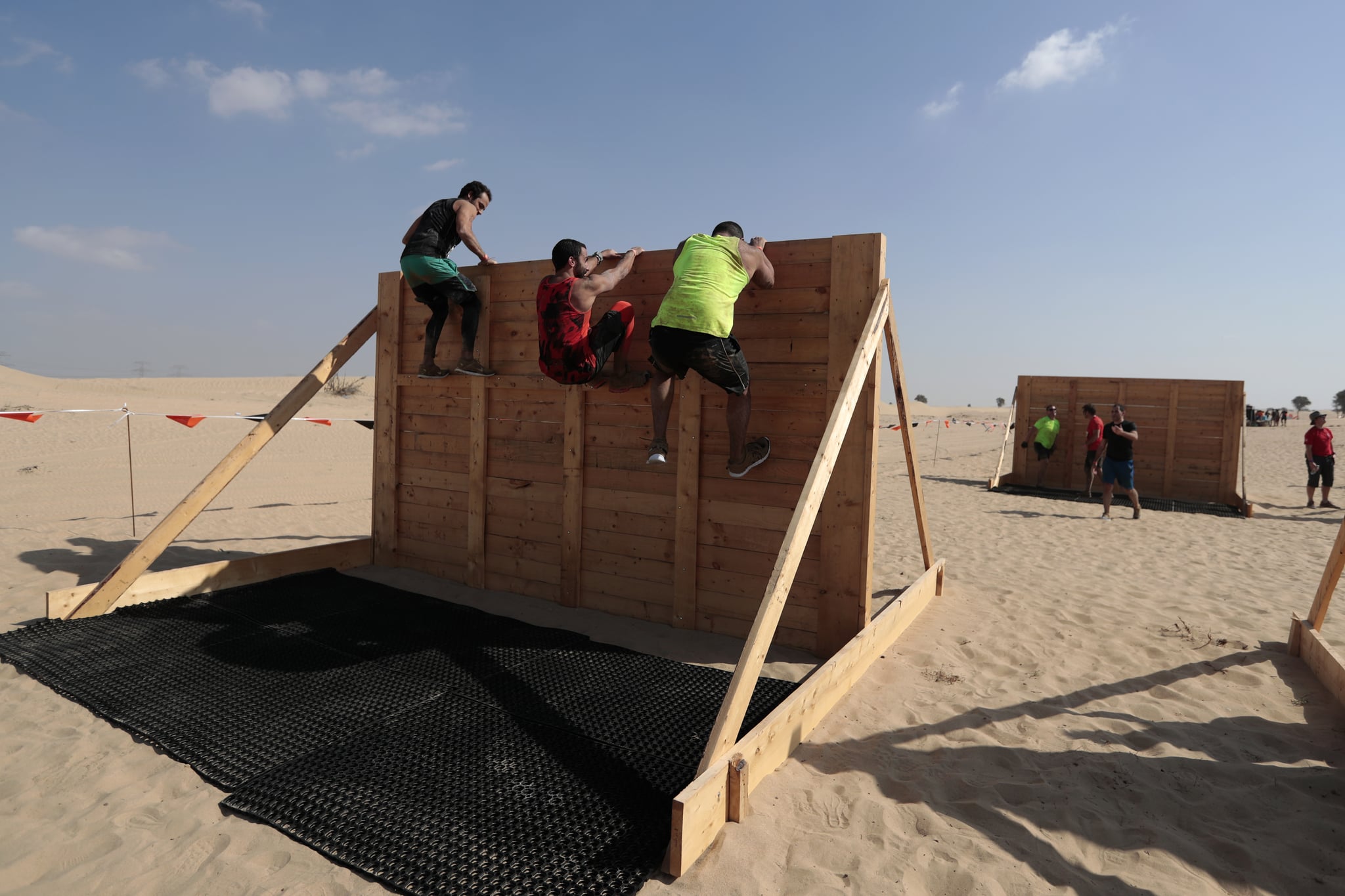 At 9'6, that cleat at the bottom might give you a leg up, but it won't make you Mary
Poppins. Whatever your strategy for conquering this wall, don't forget that they come in pairs.
Mud Mile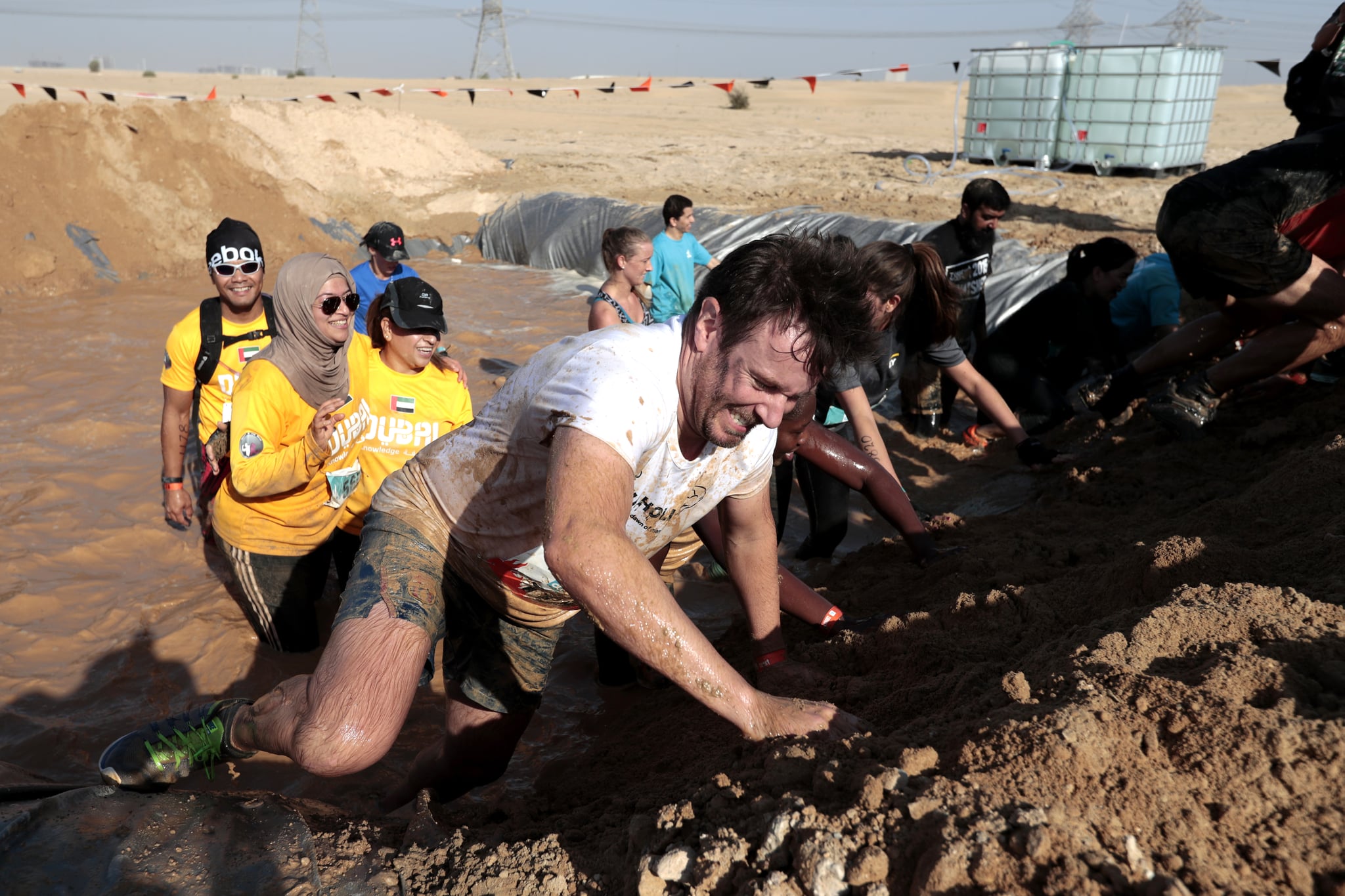 This obstacle is a classic du Tough Mudder fan favourite. With the pits full of mud, if you
don't start this obstacle with a team, you'll come out with one, or maybe end up stuck for good.