Gina Rodriguez Has Hashimoto's Disease
Gina Rodriguez Explains How Hashimoto's Disease Has Become "the Curse of a Lifetime"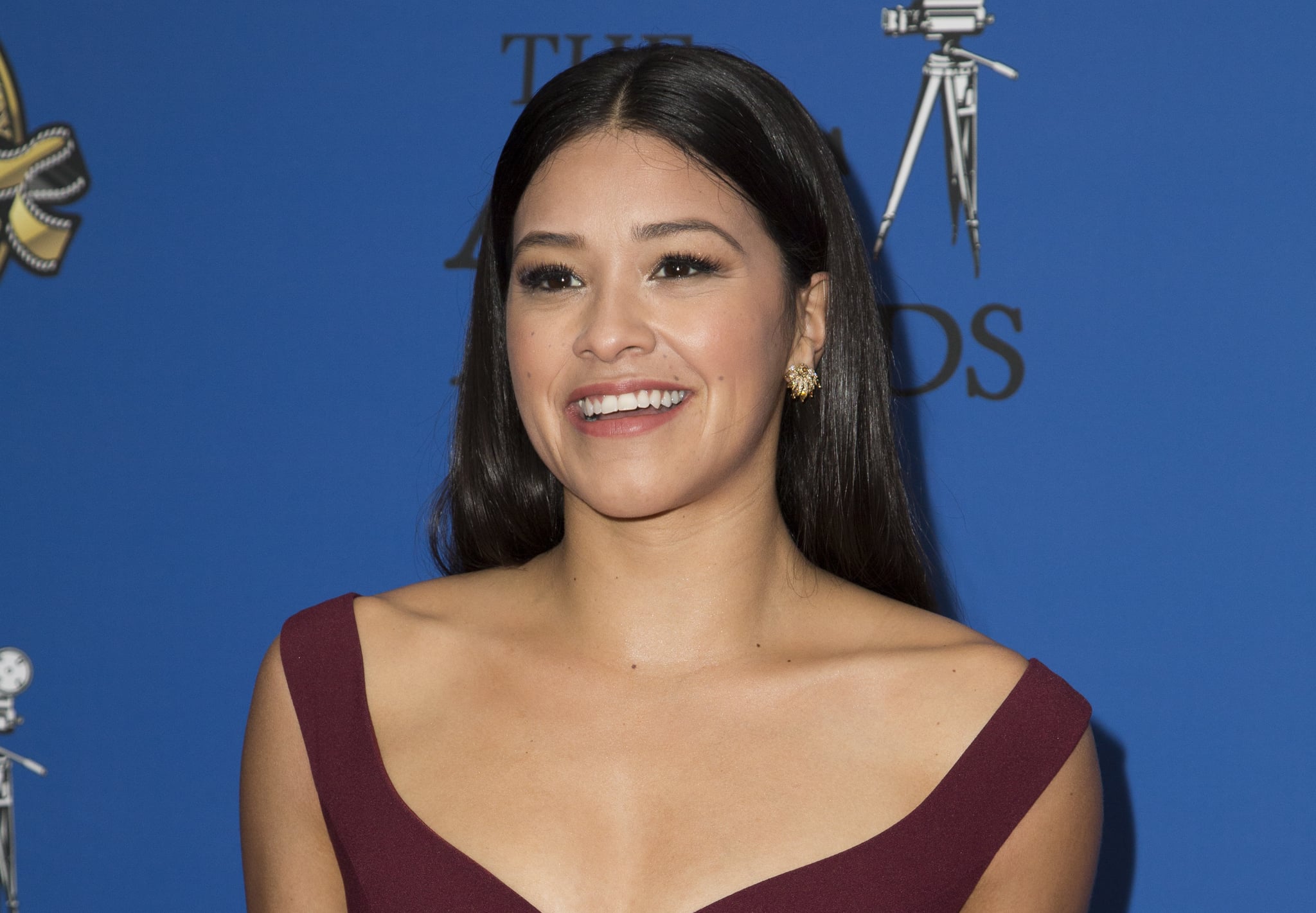 The first thing that comes to mind when we think of Gina Rodriguez is her electrifying smile that just never seems to go away. It's hard to believe that behind that smile, the 33-year-old Jane the Virgin actress is struggling with Hashimoto's disease, a thyroid condition, which she explained has caused symptoms of "depression, loss of eyebrow hair, puffy face, forgetfulness, weight gain, infertility, and more." In the new digital cover story for Self, Gina is opening up about coping with anxiety and why she's calling Hashimoto's "the curse of a lifetime."
Ahead of the release of her new movie Annihilation, Gina made the decision to truly put herself first, especially in an industry that puts so much emphasis on appearance and size. "I just have never allowed anything to stop me in my tracks ever. I would fight depression, and fight my body changing," she shared about living with the condition, but soon, she realized she couldn't fight it anymore. "To the core of my being, I know what it's like to feel like there is no way I can win this, so where do I even begin. [Hashimoto's] affects so many aspects of your life. I've had it for so many years . . . that rebellion of not taking care of myself can't exist anymore."
The autoimmune disorder has a different impact on each person's body, but it's important to be aware of what you're feeling. For Gigi Hadid, Hashimoto's greatly affected her metabolism and fluctuating weight, and for Gina, it's the recent panic attacks and anxiety that took over. Nervousness related to her directorial debut mixed with anxiety from a high dosage of the thyroid medication led to some "heart palpitations that spiraled into anxiety attacks" for Gina, but after lowering the dosage, they went away. "It is really important for us to be super self-aware," she explained.
While there's no known cure for the disease, there are medications that can help balance your hormones and stabilize your metabolism. Of course, emotional support is equally important. Gina's adorable boyfriend, Joe LoCicero, has helped her immensely through these tough times, teaching her to value her self-worth and stop caring about the number on the scale.