Grace Belgravia London Review
What It's Like Inside the Women-Only Wellness Club That Middle Eastern Women Are Flocking to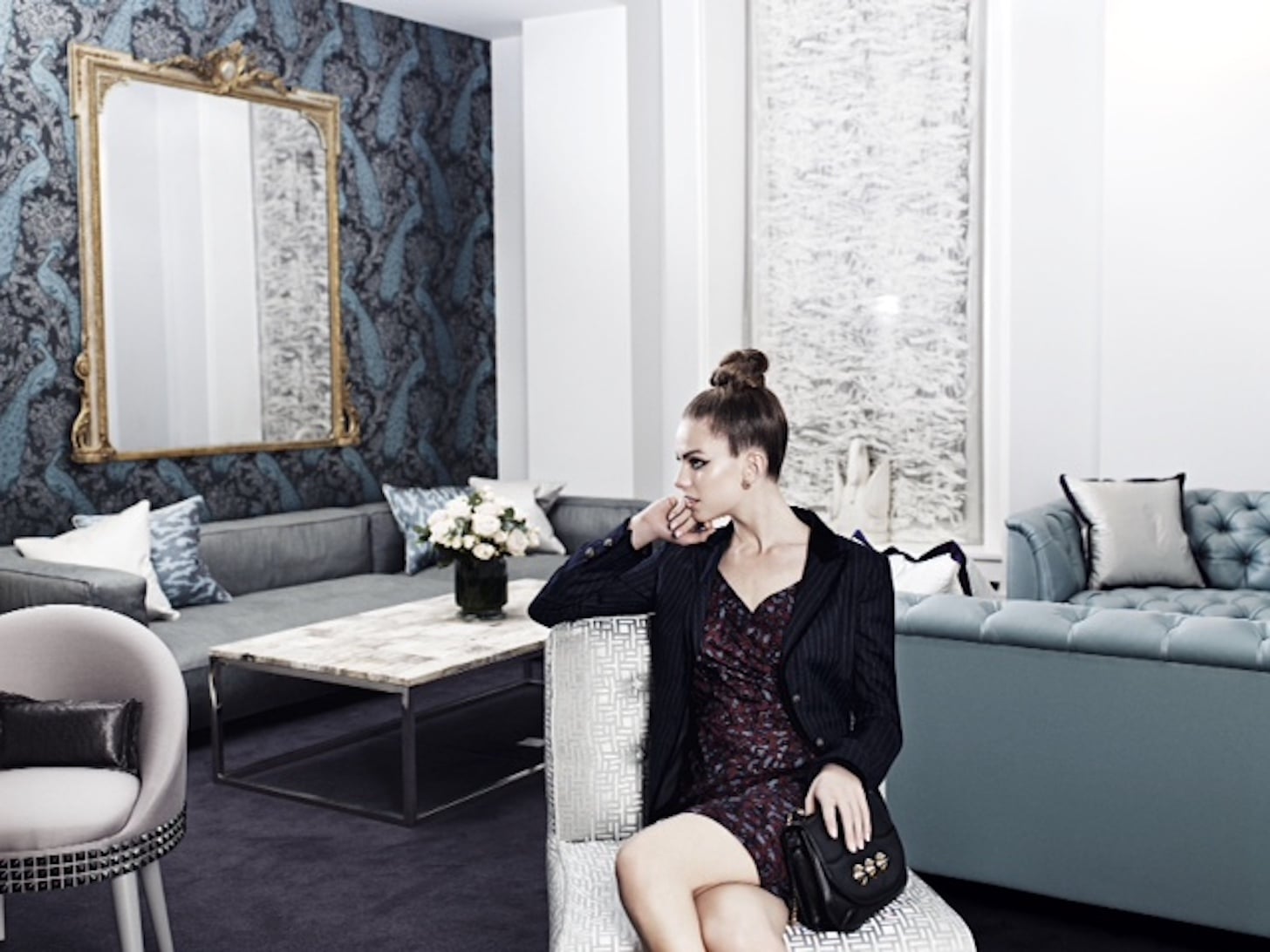 Here in the Middle East, women are spoiled with male-free perks. In Dubai alone, we have free drinks on ladies' nights, the women and children's carriage on public transportation and of course, co-ed spas are practically non-existent. So it's no surprise that this women-only wellness club in London draws in a big Middle Eastern clientele. Located in Knightsbridge (just steps away from Harrods and Harvey Nichols) Grade II-listed building, Grace Belgravia, looks more like someone's plush home from outside, and the feeling continues once in.
I visited on a wet summers day, and with disappointing weather being a regular occurrence in London, I imagine having a lovely place like Grace to come to is very handy on a weekend (and for ladies who lunch or entrepreneurs looking for a office space on a weekday). Before the staff even had a chance to welcome me, I immediately feel relaxed in the cozy environment, which has pastel furnishings injecting some color into the lounge area where a few people were relaxing with magazines, coffee table books and a freshly squeezed juice. With a TV screen posing as a fireplace, logs of wood placed beneath it and a large frame of a young Elizabeth Taylor placed above it, I wished it was my living room.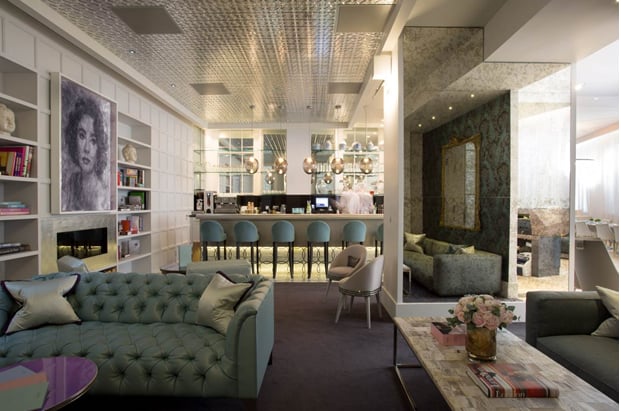 The club is big on health and the menu at their bar will remind you of that right away. There are 18 options for juices and smoothies that can do anything from help to give you more energy, aid digestion or generally make you glow. As well as a range of nutritious breakfasts, lunches and dinners (they do delivered-to-your-door meal plans too), the club does offer some stronger beverages, including a Kale-tini and champagne, of course.
With their in-house Medical Director, Dr. Tim Evans, having clients from the British royal family, I'm asked to sign a non-disclosure agreement before I have a wonder around, because you never know what I might see or hear…

Thanks to guest weekly and monthly passes, the club gets plenty of non-members coming to their restaurant to dine on Chef Marcin Ksiazka's dishes. Having worked under Michelin star chef Jason Atherton to open London's Berner's Tavern and the St. Pancreas Renaissance Hotel, you can imagine how good he makes healthy bites taste.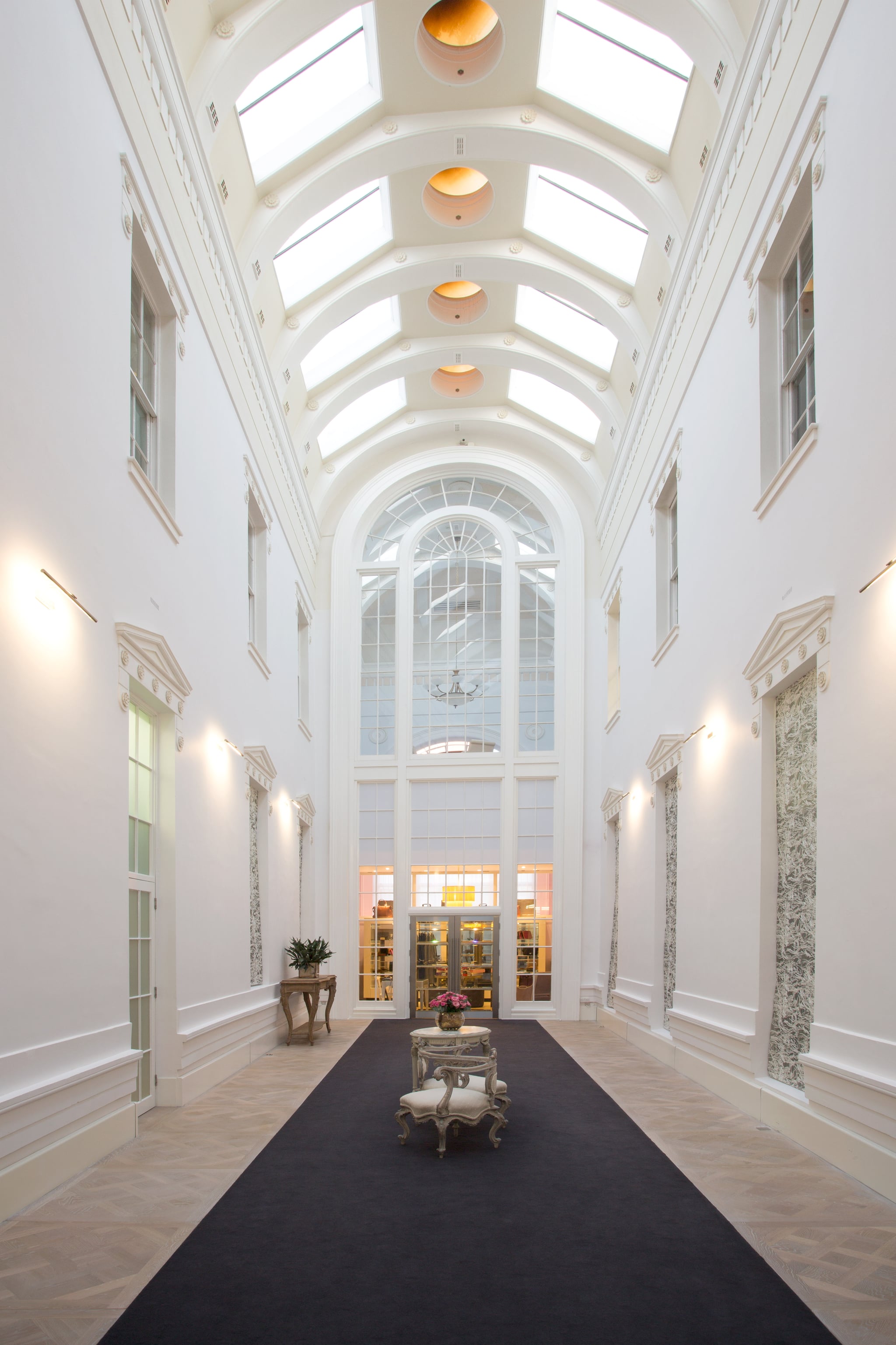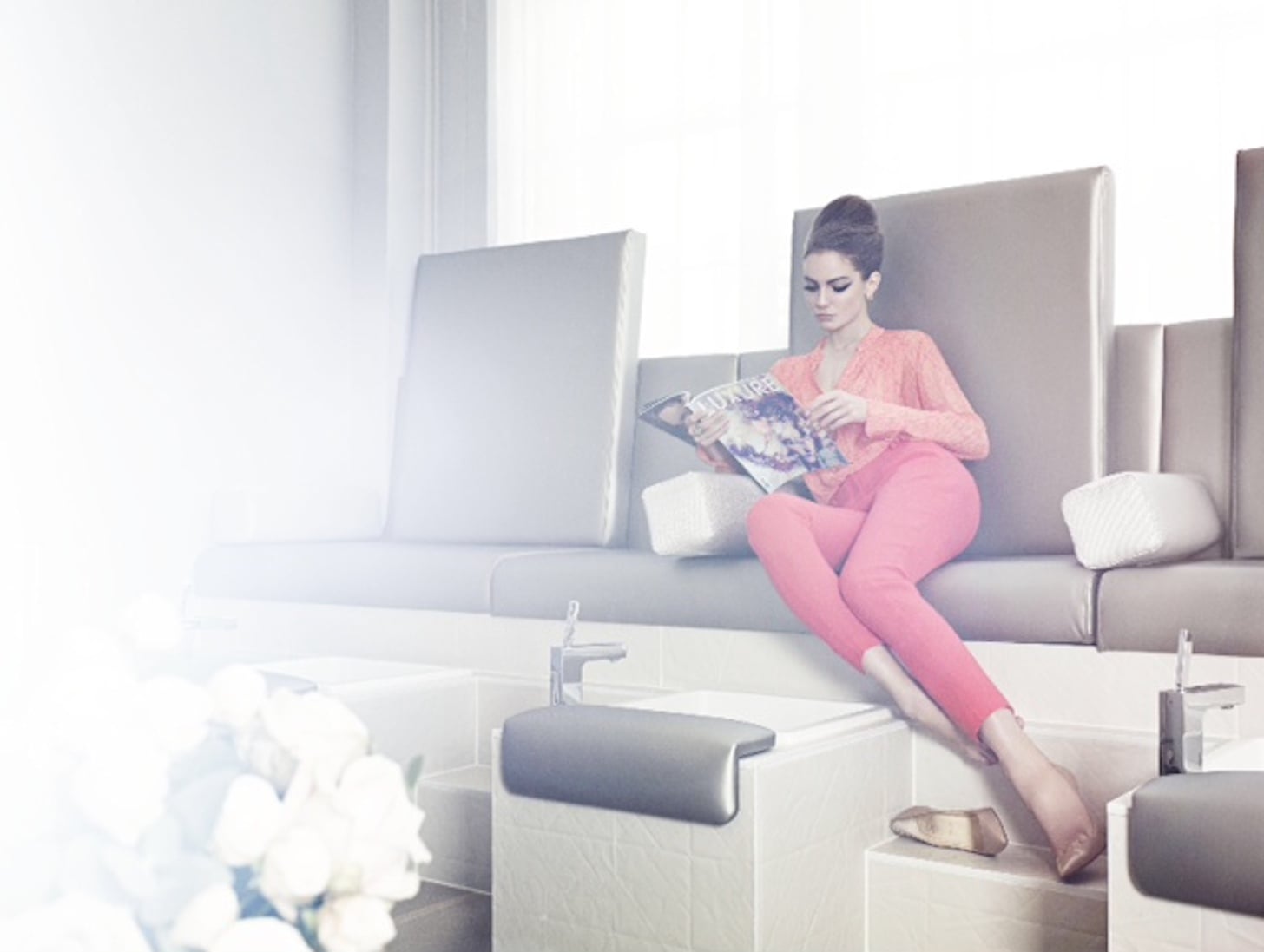 On my way to the spa I wondered through the atrium, a glorious white space with ceilings so high you just might hurt you neck trying to look up. Every so often they exhibit new works from artists and photographers which makes it a great space to hold functions or just something delightful to look at on a leisurely walk to the spa.
The changing room itself is very easy on the eye, with pink leather banquettes to lounge around on plus everything you could ever need if you forget your toiletry bag at home, and more…
I came with no intention to work out but wished I had donned my exercise clothes when I had a snoop around the gym. They had every piece of equipment a respectable gym should, plus reformer pilates machines for small classes. With personal trainer to the stars, Matt Roberts, behind the studio, it's no wonder it's so popular. As well as their Spring! class, they also do HIIT, barre and spinning sessions.
Upstairs I spread out on a lounger with a cup of herbal tea as I waited to have my Grace Signature Massage, a full-body rubdown designed to relieve tension and help encourage relaxation. And it's a good thing too as it made my anxiety float away when I was nervous about the Intravenous Vitamin Drip appointment I had coming up.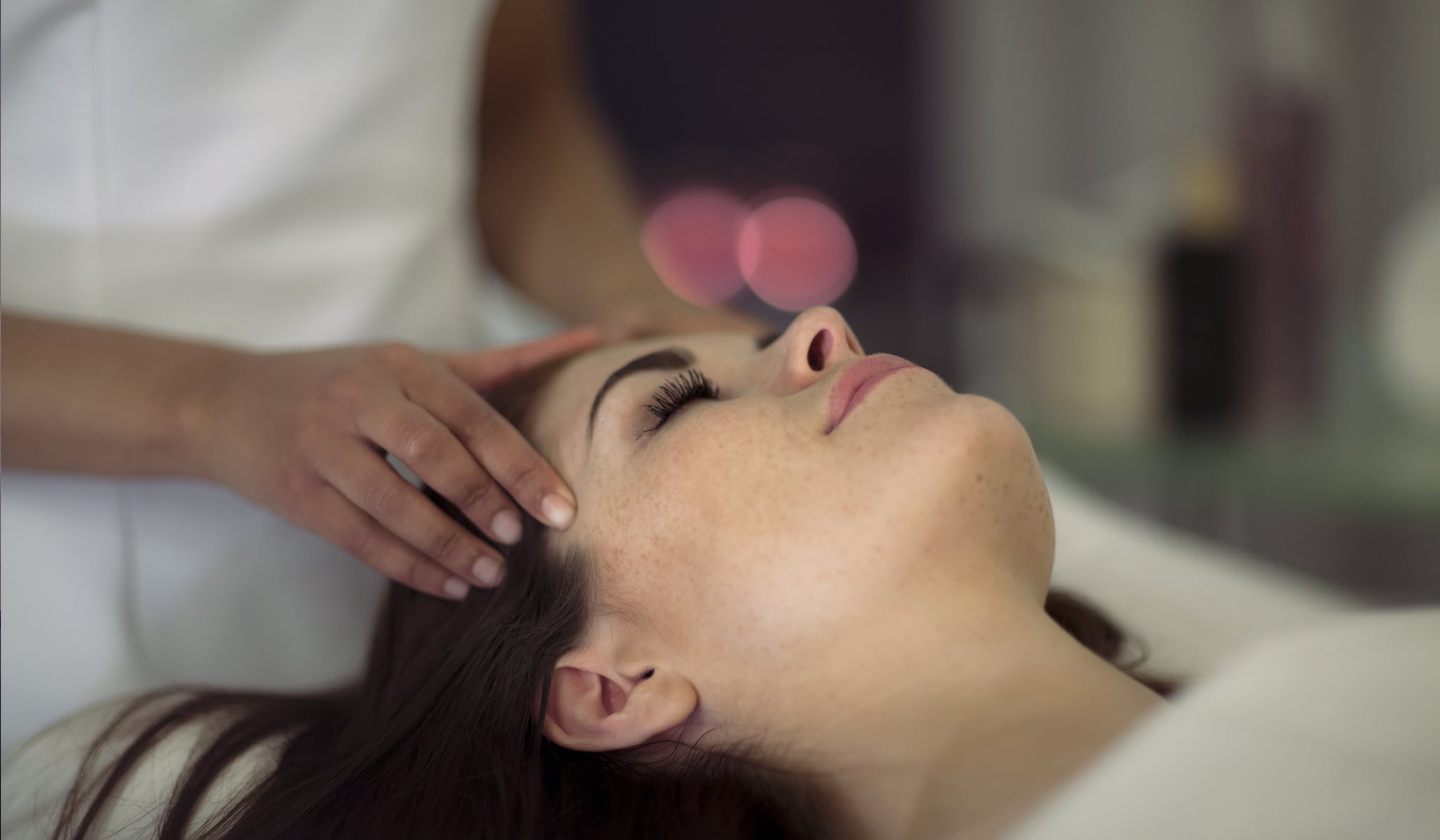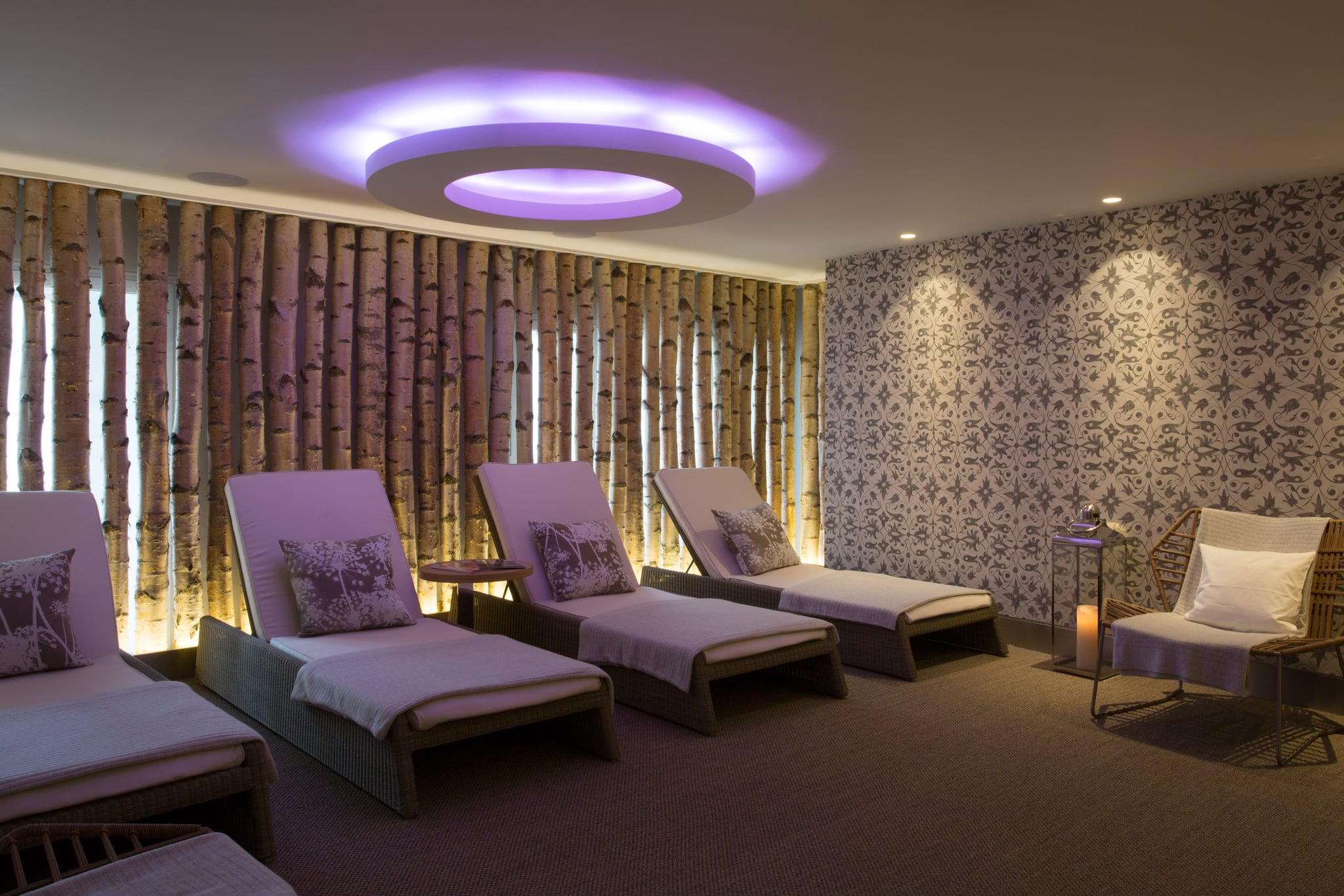 As the body is only capable of absorbing 20 percent of the supplements we take orally, with a special concoction for immunity support, the idea was my chances of increased energy and improved vitality were pretty much guaranteed.
This took part in the Grace Medical Clinic, an area of the building accessible through the spa. Walking through the corridor and into the communal treatment room, you could see that a lot of health issues were solved right there as boxes of medicine lined the walls.

The room is set up with four chairs so if you have friends who are really into wellness, make it a party and invite them along too. A small needle was inserted into the most prominent vein in my arm, which was attached to a drip bag filled with the bright yellow goodies. A teddy bear band aid held it in place. My therapist left me with a glass of water and a small bell to ring in case I needed anything and to let her know when the contents of the bag had been emptied. As I kicked back and watched TV, fiddling around on my phone, trying not to listen as the lady next to me breathed heavily (she's not good with needles), I felt nothing except a slight chill where the liquid was flowing through. Although I could move around, my therapist did warn that I might feel a slight twinge where the needle was if I moved my arm into an awkward spot.
There's no downtime once the procedure is done, so 45 minutes later I headed out the door and into the Belgravia neighborhood to meet my friend for lunch feeling hydrated and with a spring in my step. It's said to have an effect within the hour and I did experience a spurt of energy but that could've just been my excitement to eat.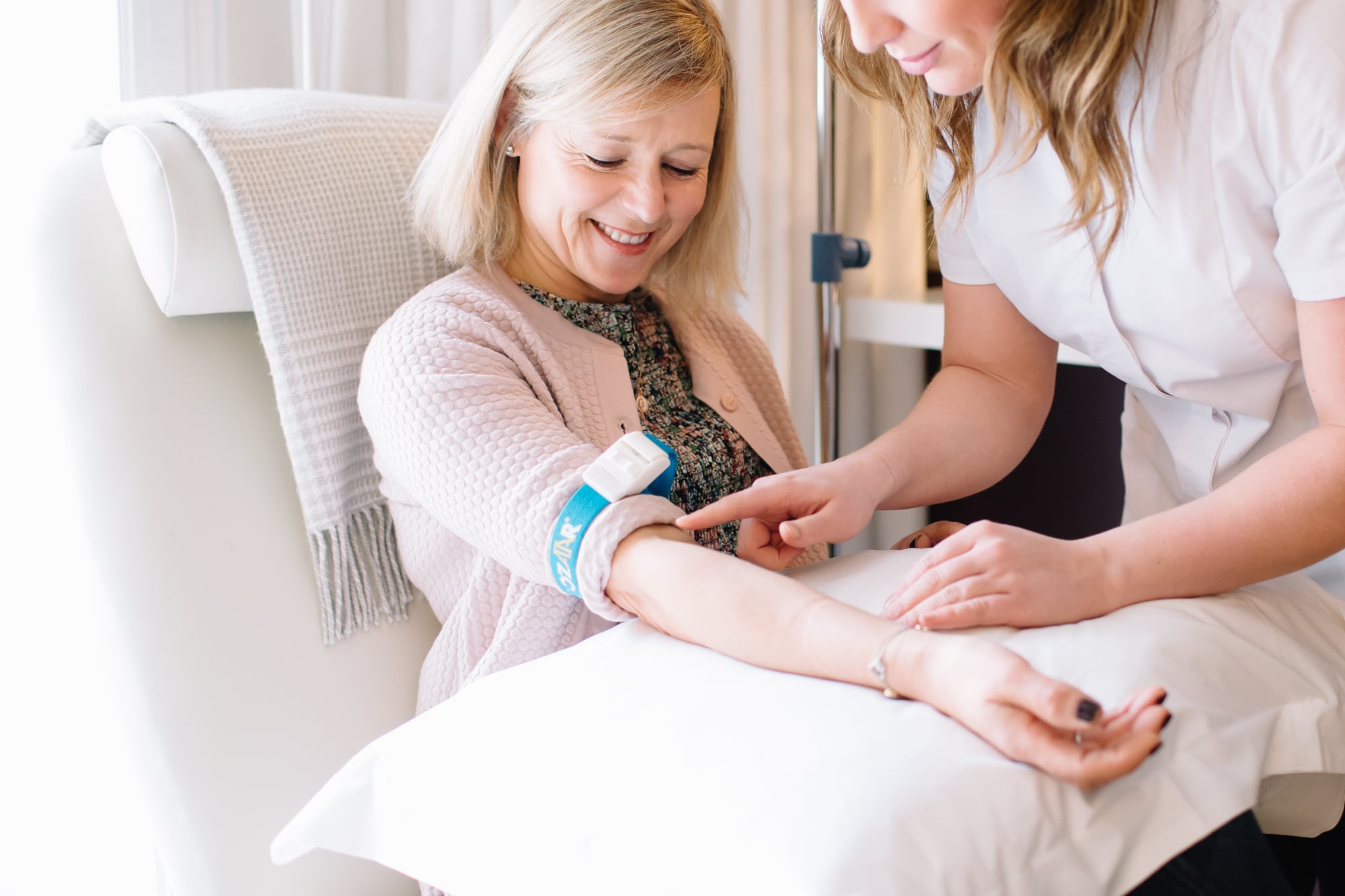 Pippa Middleton, the Duchess of Cornwall and Cara Delevingne are all said to have been to Grace Belgravia so if you want to be in good company the next time you're in London, get yourself a guest pass.
Grace Medical membership: £1,125 for three months. £1,000 to be used as credit in the medical clinic.
Summer memberships (available through May, June, July and August) for ladies at Grace Belgravia are available at:
One week – £250
One Month – £450
Two Months – £800
Three Months –£1,200
Image Source: Grace Belgravia