Are Group Fitness Classes Better Than Working Out Alone?
Grab Your BFF — Group Fitness Classes May Actually Be Better For You Than Solo Workouts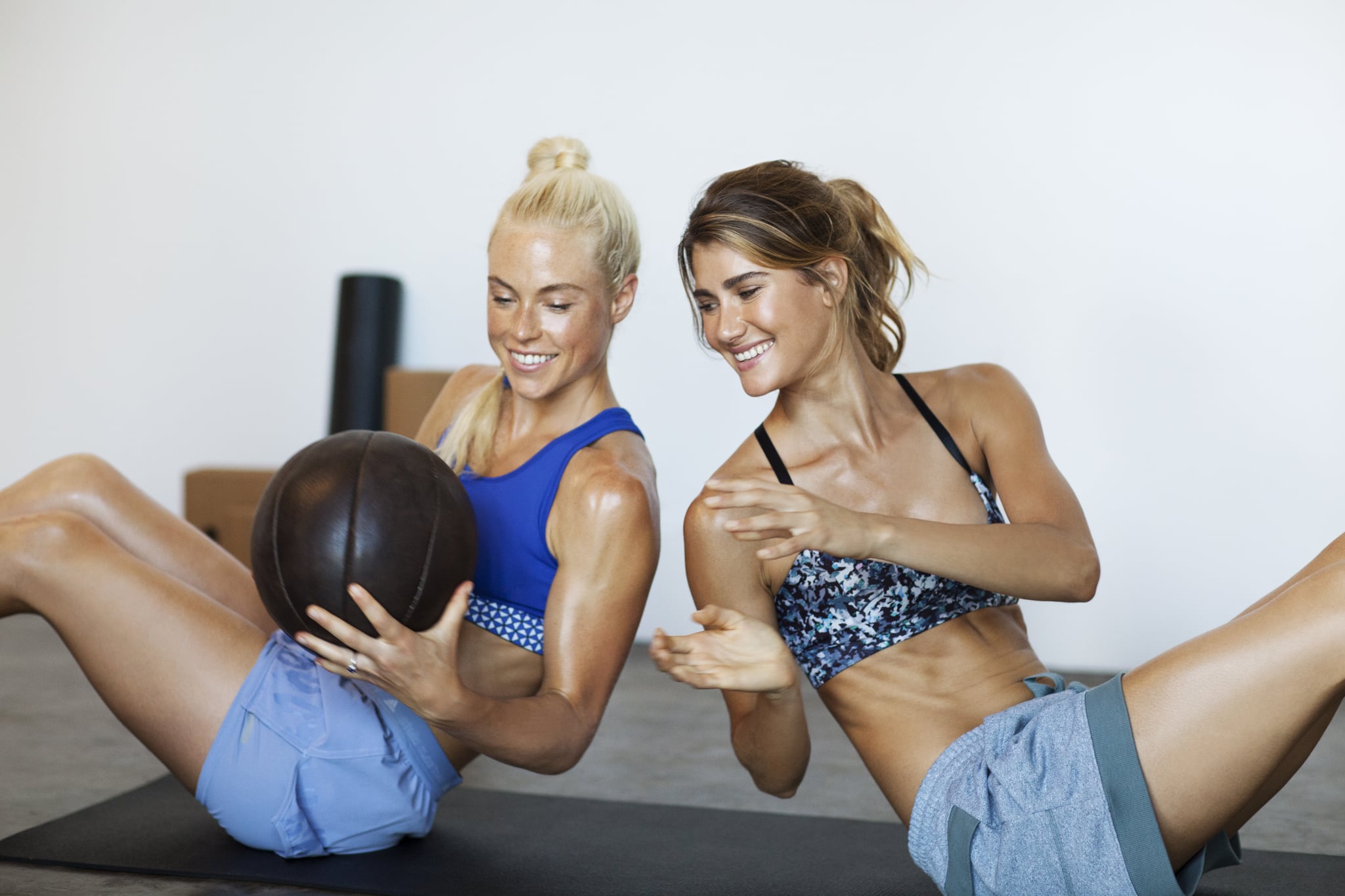 If you prefer sweating it out by yourself at the gym, new scientific research just might make you change your ways for good. A study recently published in the Journal of the American Osteopathic Association suggests group workout classes are more effective at improving your overall health than those solo exercise sessions — as if we needed another reason to slay a few SoulCycle classes with our coworkers every week.
To come to this conclusion, researchers surveyed 69 students at the University of New England College of Osteopathic Medicine over a 12-week period, organizing them into three groups: those participating in group fitness classes, those exercising alone or with up to two additional partners (like running or weightlifting), and those who didn't regularly exercise. Every four weeks, the students completed surveys to assess their stress levels and physical, mental, and emotional quality of life (or QOL, for short).
After analyzing the surveys, researchers found that participating in group fitness classes led to "a statistically significant decrease in perceived stress and an increase in physical, mental, and emotional QOL compared with exercising regularly on one's own or not engaging in regular exercise."
Now, before you convince your coworkers to sign up for every post-work group fitness class next month, there are a few vital things to note about these study results. First, the study followed merely 69 participants, which is a pretty small sample size that may not be representative of the population as a whole. Plus, they were all medical school students, so their stress levels and emotional well-being may not be comparable to your own. And lastly, this doesn't necessarily mean that working out alone is bad for you. We still highly suggest solo sweat sessions, but this study makes a strong case for grabbing your workout buddy and signing up for weekly classes together. Friends who work out together, stay together (and reduce stress together!), after all.
Image Source: POPSUGAR Photography / Rima Brindamour