The Gym Dubai
Is The Gym Really Dubai's Most Luxurious Workout?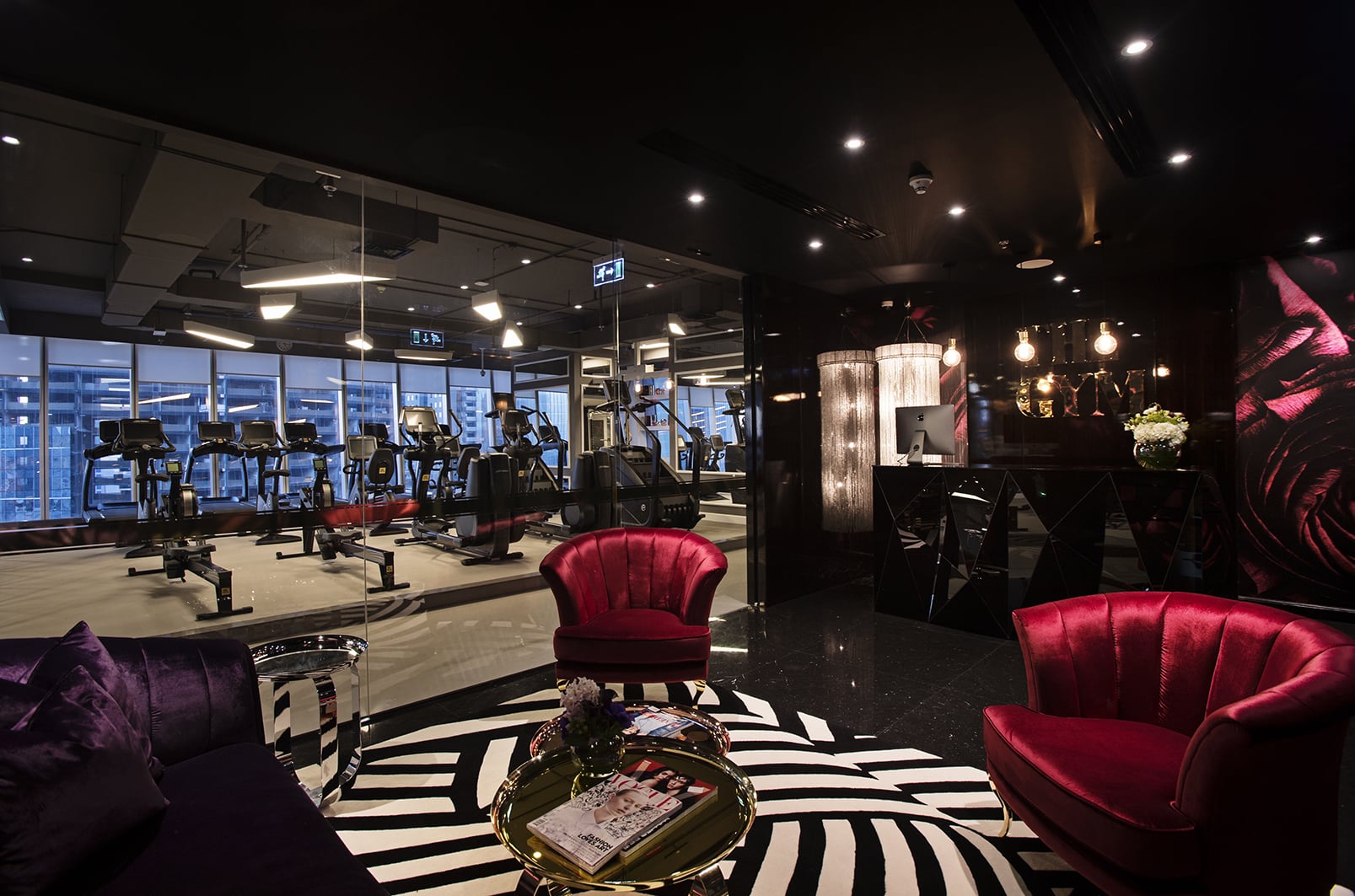 Dubai's fitness market is flooded with options. What makes The Gym in Business Bay, Dubai stand out from the rest? I train with co-founder Maxine Russel to find out.
The Gym is a 10,000 sq ft. luxury boutique space located in Business Bay. It's considered 'boutique' as it has a 200-member limit, and promises an overall bespoke experience. If you generally lack motivation to train, the aesthetics and welcoming surroundings will make it easier.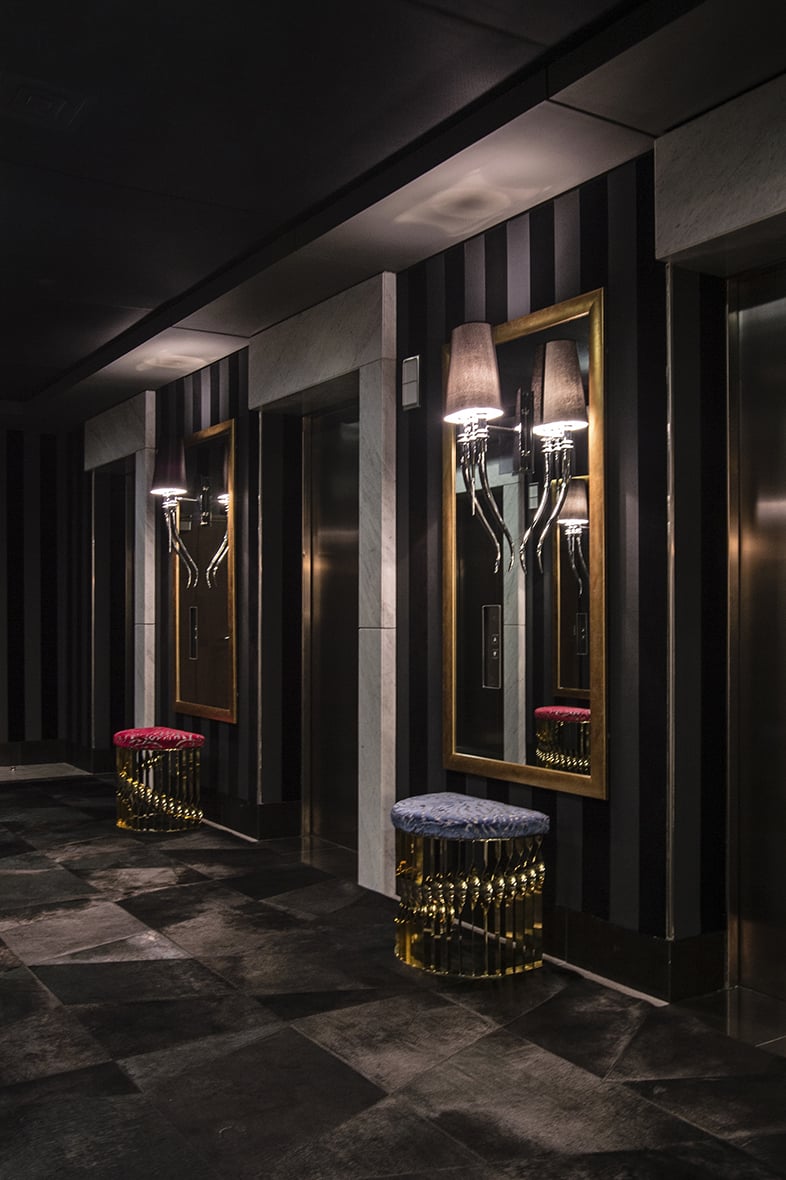 The ambiance is set from the moment the elevator doors open onto the 1st floor. I felt like I was walking into the lobby of a designer hotel with its lavish dark interiors with gold accents. The staff are friendly and as a first impression the space is clean and quiet. You won't have to wait for machines or encounter foul smells here.
Once you pass through the reception area, the theme changes to black, white and purple – all tastefully done. I meet with Maxine who co-founded The Gym with her husband in November 2016. She's also one of the 4 elite personal trainers available to members who have a PT package. We chat about my fitness goals and objectives, and after a 5-minute stair climber warm up, we head over to the circuit training area.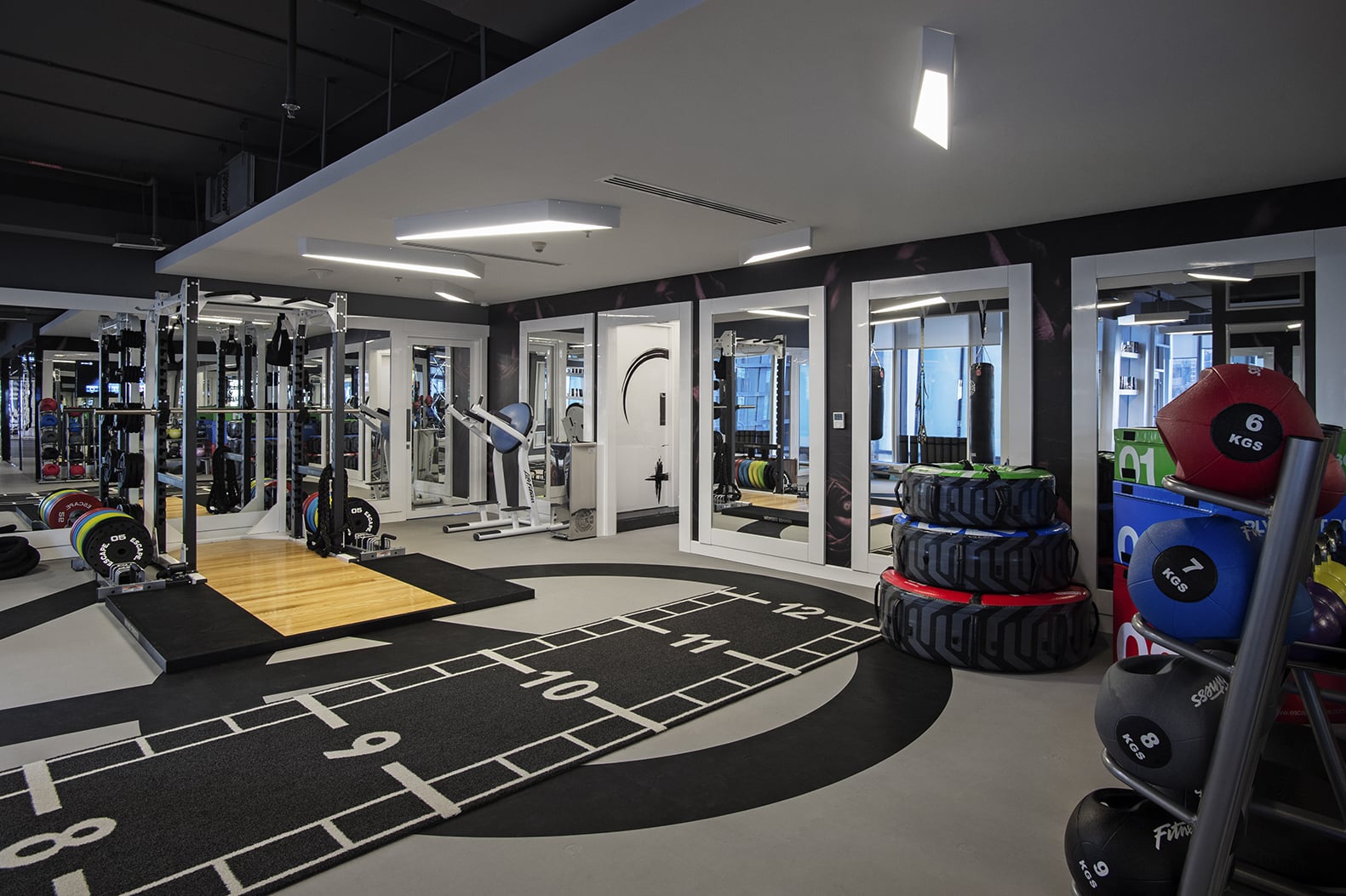 The circuit training area is well-equipped with floor to ceiling windows and mirrors. The lighting is flattering, which is unusual in gyms. The Gym was designed by Brian Leib, whose past projects include residences at the Burj Khalifa.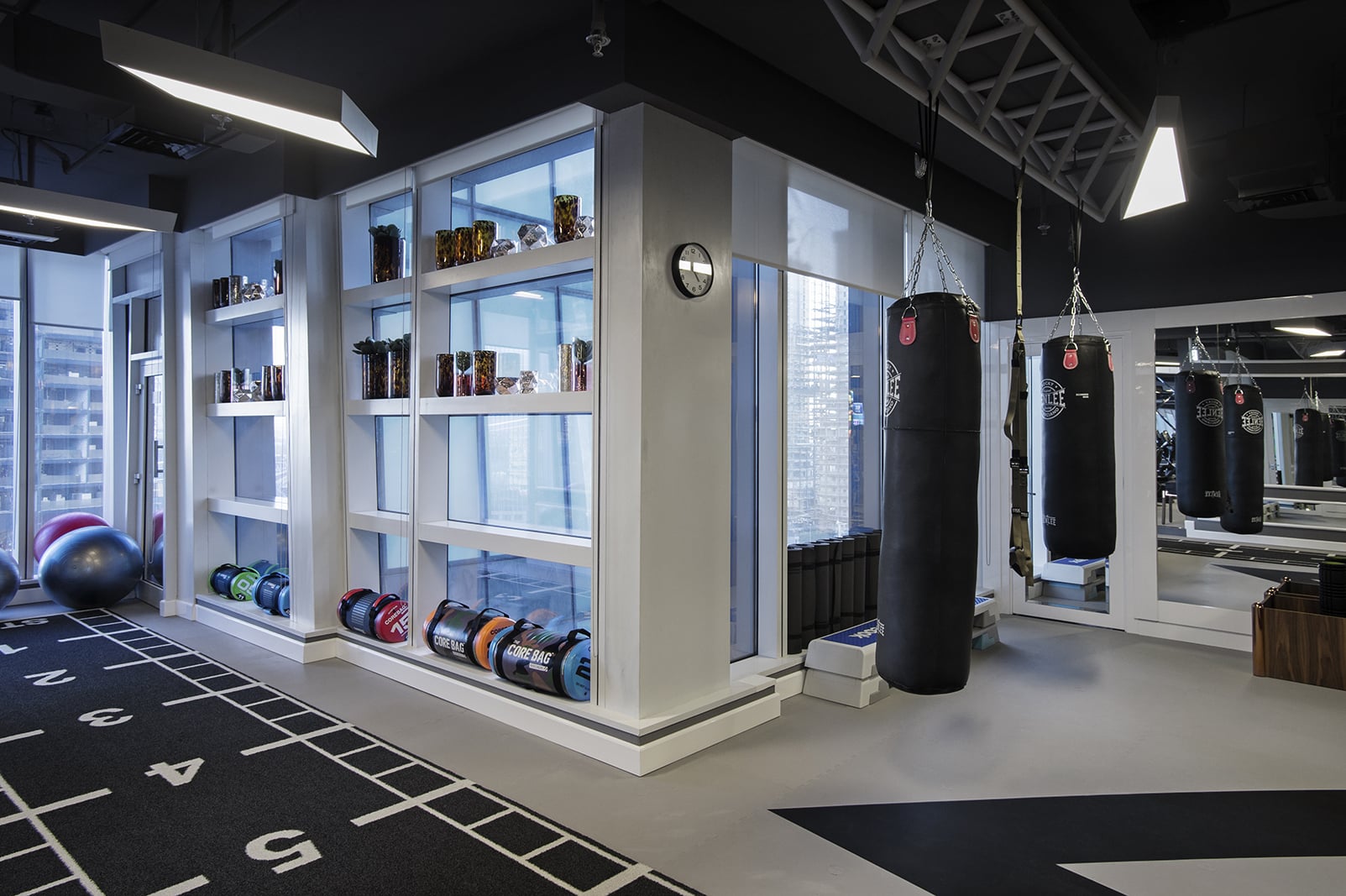 After two rounds of circuits, I'm completely out of breath. From there, we move onto the machines to work on my problem areas. Maxine explained that the machines are grouped according to muscle groups. My workouts are typically full body, however this set up makes sense for those who have 'leg days', 'arm days' etc… Maxine pushed me much harder than I push myself – when I wanted to rest, she encouraged me to continue. This is how you get results and it's what I look for in a trainer.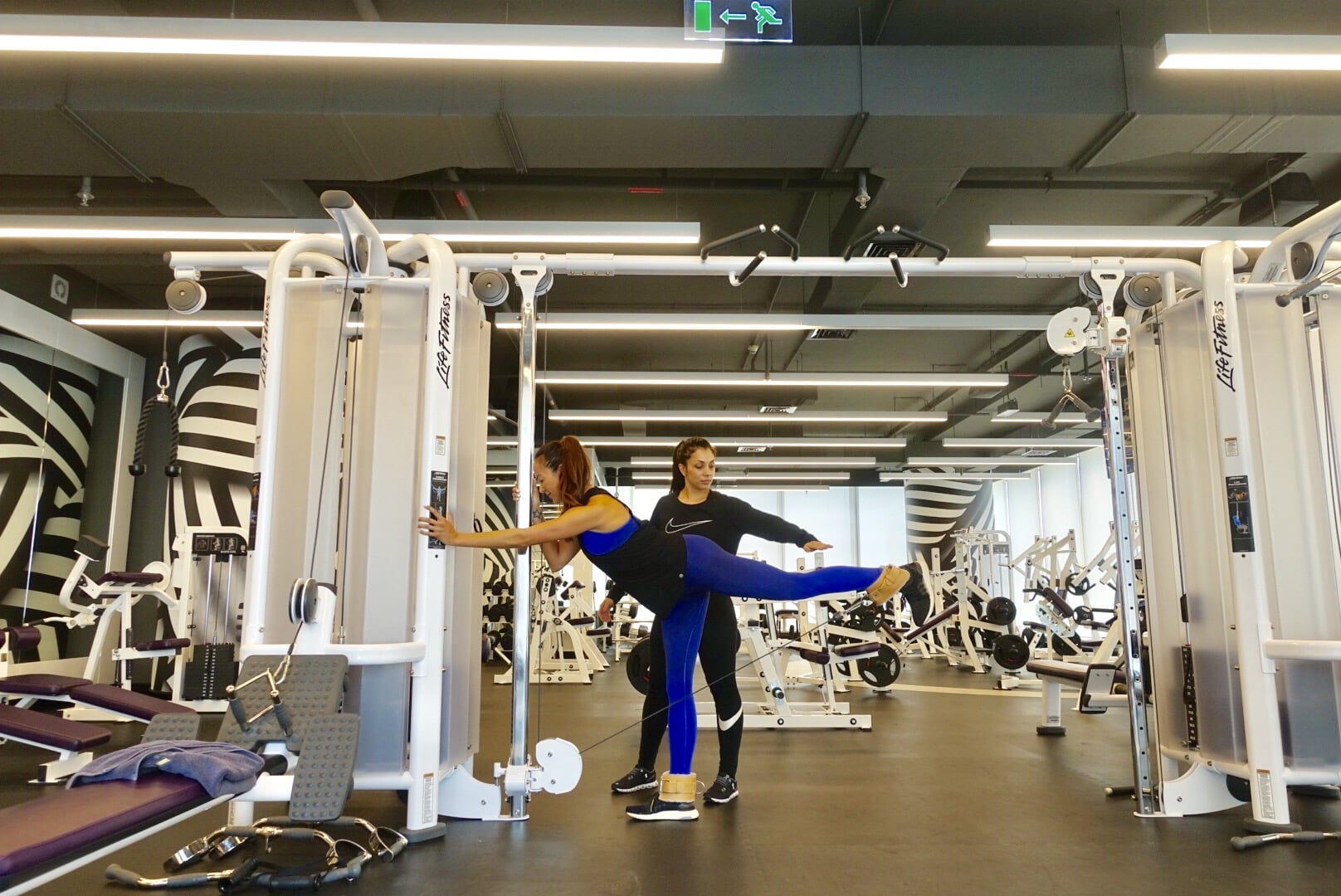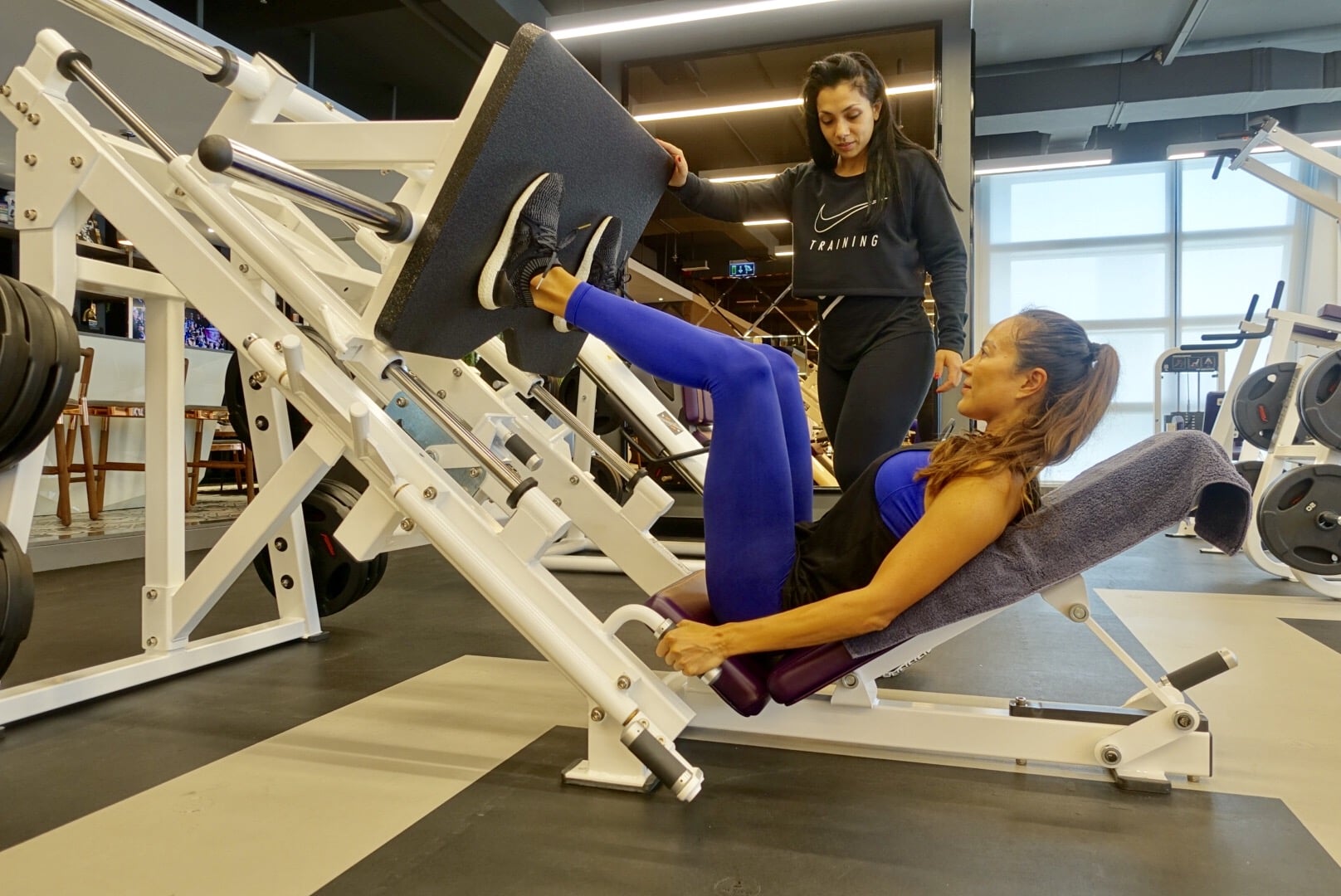 My favorite part of The Gym's design are the changing rooms. They're immaculately clean and designed with luxury features such as orchids, plush towels and a vanity area. Leave your toiletry bag at home as a full range of L'Occitane products are provided along with hair dryers and straighteners. The highlight for me was the shower – one of the best I've ever had.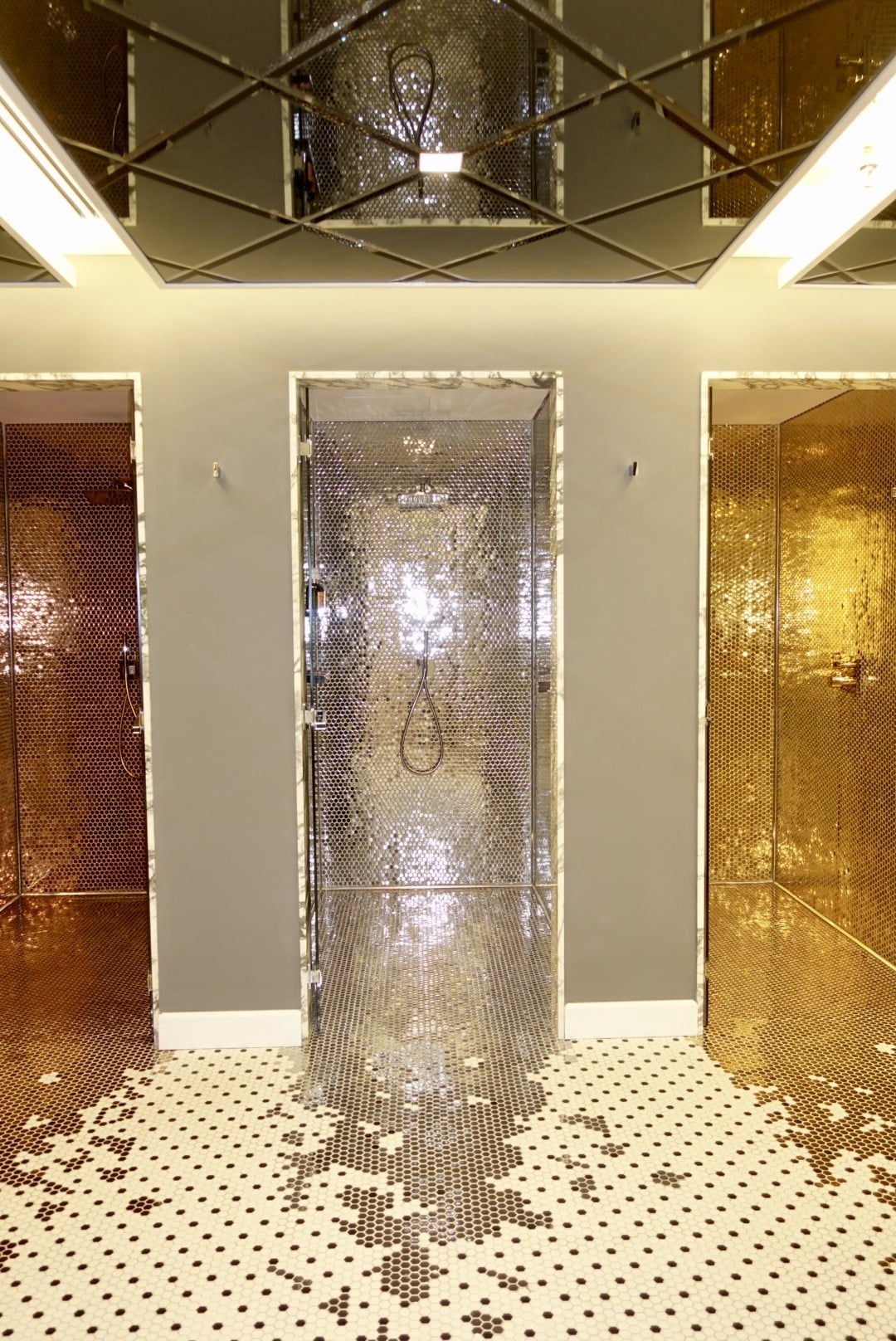 To complete the experience, I opted for a protein shake from the Muscle Bar. There's also a healthy menu of homemade snacks available. Next to the Muscle Bar is a dining area and lounge with sofas and TVs to create a cozy space for members to relax post-workout.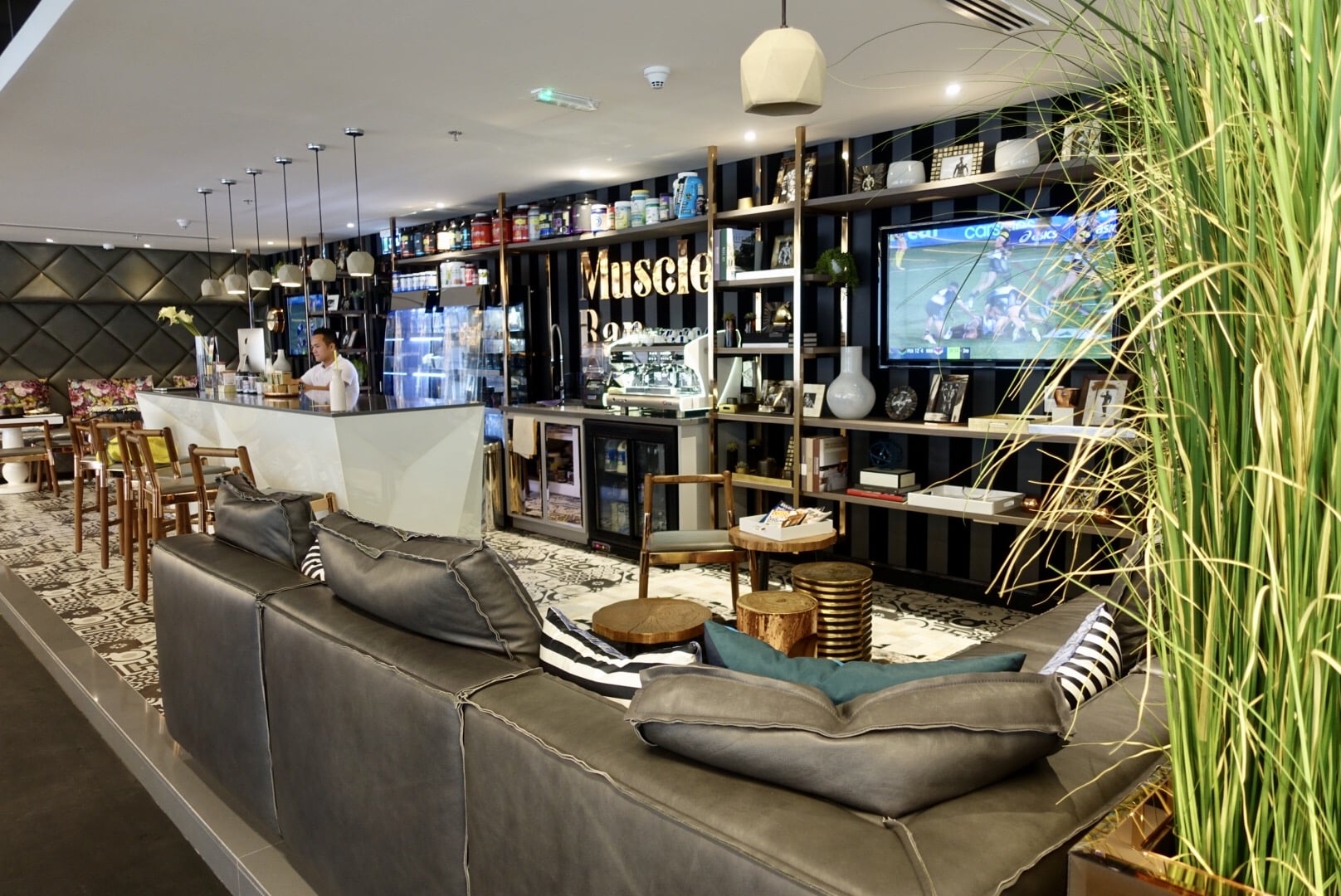 The Gym is hands down the most luxurious gym I've ever been to, but luxury does have a price: basic annual membership is AED 9,000 or AED 15,000 for two people joining at the same time.