HIIT Training Could Reverse The Aging Process
According to Science, This Type of Workout Reverses the Aging Process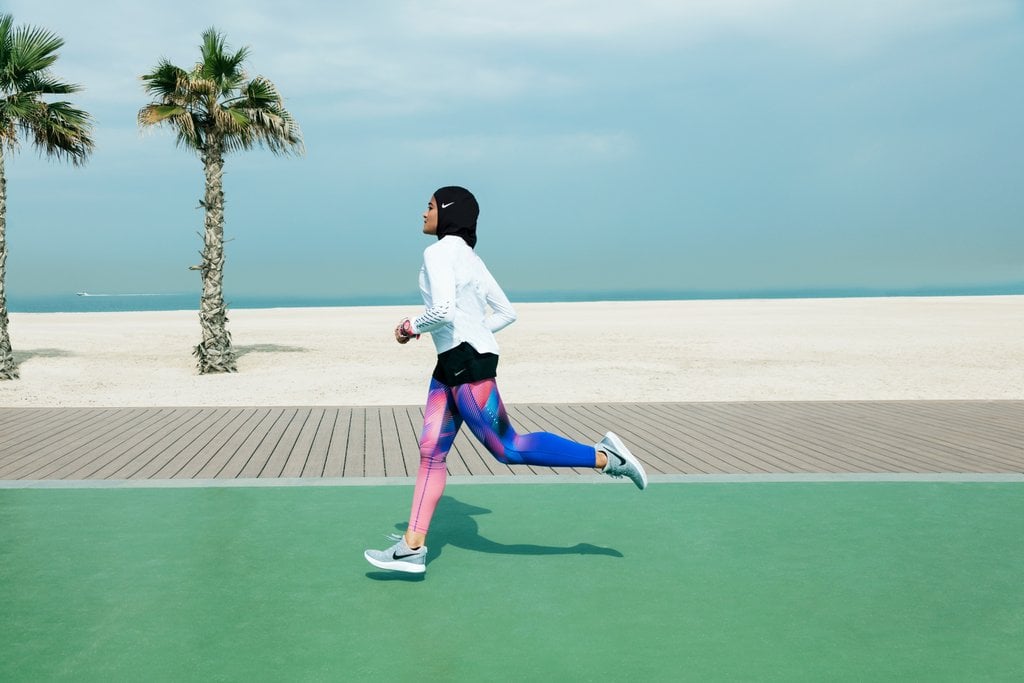 We've all tried high-intensity interval training (HIIT) in some form. Whether at a boot camp or with sprints on a treadmill, most people are familiar with HIIT, which combines short bursts of intense training with longer periods of more moderate activity. It's not always the most pleasant form of exercise, but it may be the most important kind you do.
According to a new study published in the journal Cell Metabolism, HIIT has been proven to reverse the way your cells age. In the study, researchers split participants into three groups. Each group was given a workout schedule, which they were to follow for 12 weeks.
The first group had a HIIT-heavy schedule, which included three days of biking (combining sprints and slower-paced intervals), and two days of walking on a treadmill. The second group's exercises were mainly resistance training, alternating between upper and lower-body exercises. The third group worked out five days a week: cycling for three at a moderate pace and weight-lifting for two.
According to the Science of Us, "At the end of the 12-week period, participants in each of the groups had improved overall fitness. However, those participating in high-intensity interval training saw the most benefits. The younger HIIT participants had their mitochondrial capacity — which helps the body create energy — increase by 49 percent, while older volunteers saw a 69 percent increase. The overall HIIT group also saw their insulin sensitivity improve, which means they potentially lowered their diabetes risk, and they had an increase in ribosome activity (which helps build proteins that create muscle cells)."
The authors of the study helped further explain the results: "Exercise training, especially high-intensity interval training, enhanced the machinery (ribosomes) to produce proteins, increased the production of proteins and enhanced protein abundance in muscle," Dr. Sreekumaran Nair told CNN. He added that the findings may help scientists "develop targeted drugs to achieve some of the benefits that we derive from the exercise in people who cannot exercise."
Image Source: Nike