Hamda Al Hosani Most Decorated Special Olympic Athlete
This UAE Sprinter Just Became the Most Decorated Special Olympics Athlete and It's Got Us Feeling So Inspired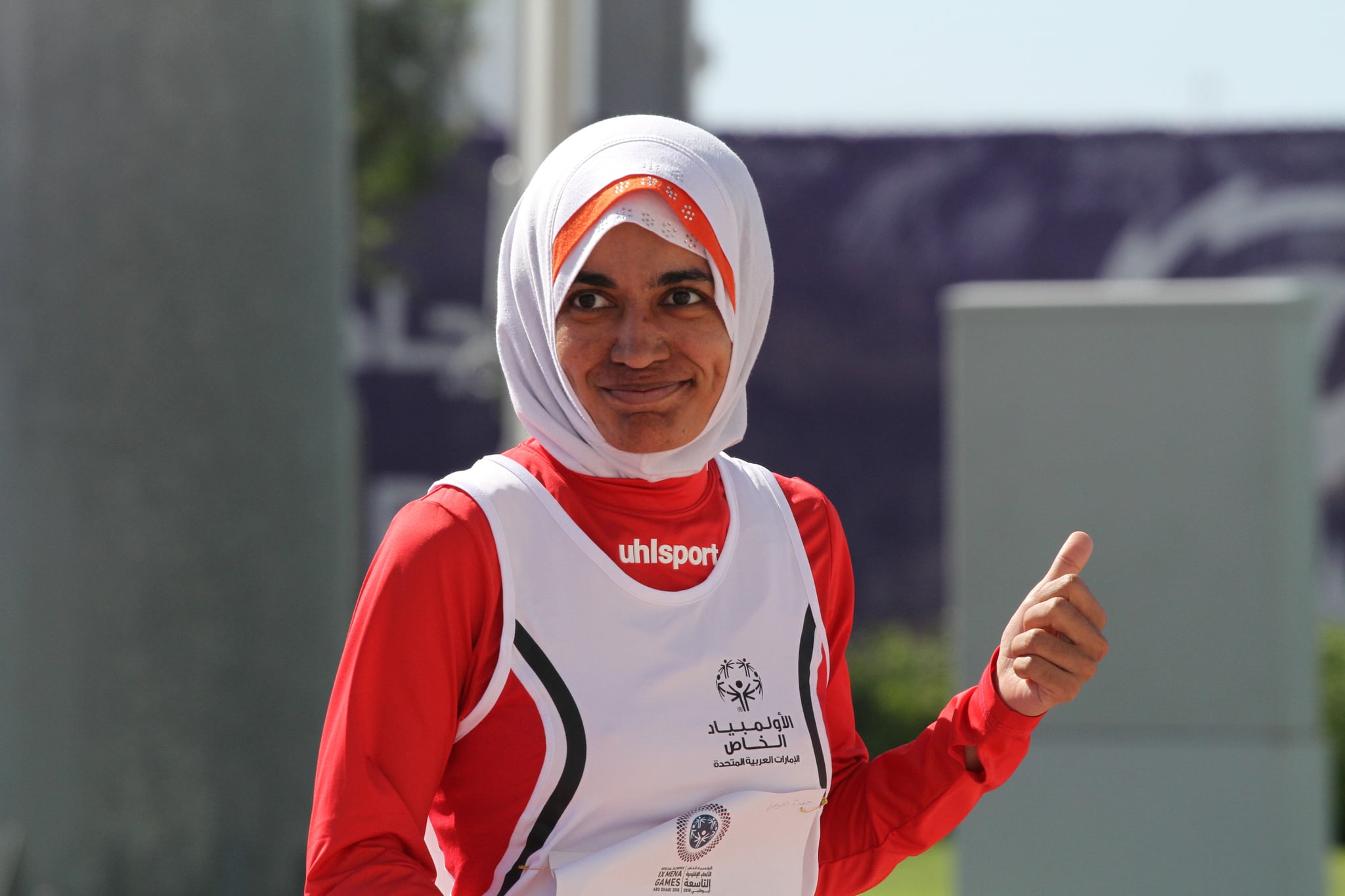 An Emirati sprinter who has been collecting gold medals for the last ten years, added the latest to her collection this week at the Special Olympics IX MENA Games 2018 in Abu Dhabi.
Hamda Al Hosani, won her 17th gold medal on Monday in the 100-meter race, making her one of the most successful Special Olympic athletes in the world.
Clearly, this is not her first foray in the Special Olympics; Hamda also ran in the LA Games in 2015 and in Tunisia, where she ran her fastest time, an inspiring 14 seconds for 100m.
Hamda credits her success to her unequivocal love for running. She has said that when she runs, the restless need to be active and move disappears. Her legs only hurt her when she sits still.
But behind most successful athletes is a parent that's supported them through thick and thin, and for Hamda, that person is her mother, Zaafaran.
Zaafaran has said that when her daughter was a few months old, doctors discovered that she had an intellectual disability, and as she grew her condition rapidly worsened to the point where she could hardly walk. In 6th Grade, the family was forced to take her out of school. Two years later, between 13 and 14 years old, her mother pushed her to start running and then encouraged her to join a Special Olympics UAE team, reported Gulf News.
The rest, as we say, is history.
Hamda practices for two hours every day, and is gearing up for next year's 2019 Special Olympics World Games, where a reputed 170 countries will be participating in 29 events starting March 14.
Her mother, Zaafaran, will be by her side. Her hope is that people with Intellectual Disabilities (ID) will look at Hamda for inspiration. She has said that in the Middle East, people look at IDs as a bad thing, but she wants that perspective to change.
But most of all, the only thing she's ever really wanted, was to teach her daughter to be independent. And look how she's soared, as a result.
Team UAE sprinter Hamda al Hosani won gold today in the 100m race, securing her status as one of the world's most successful Special Olympics sprinters. #SpecialOlympicsAD #AbuDhabiPrepares #HereToParticipate #TeamUAE pic.twitter.com/JHeSeG9FEf

— Special Olympics AD (@WorldGamesAD) March 19, 2018