Home Exercise | CrossFit HIIT Workout
This CrossFit HIIT Workout Is Just 12 Minutes, but You'll Be Toast Afterward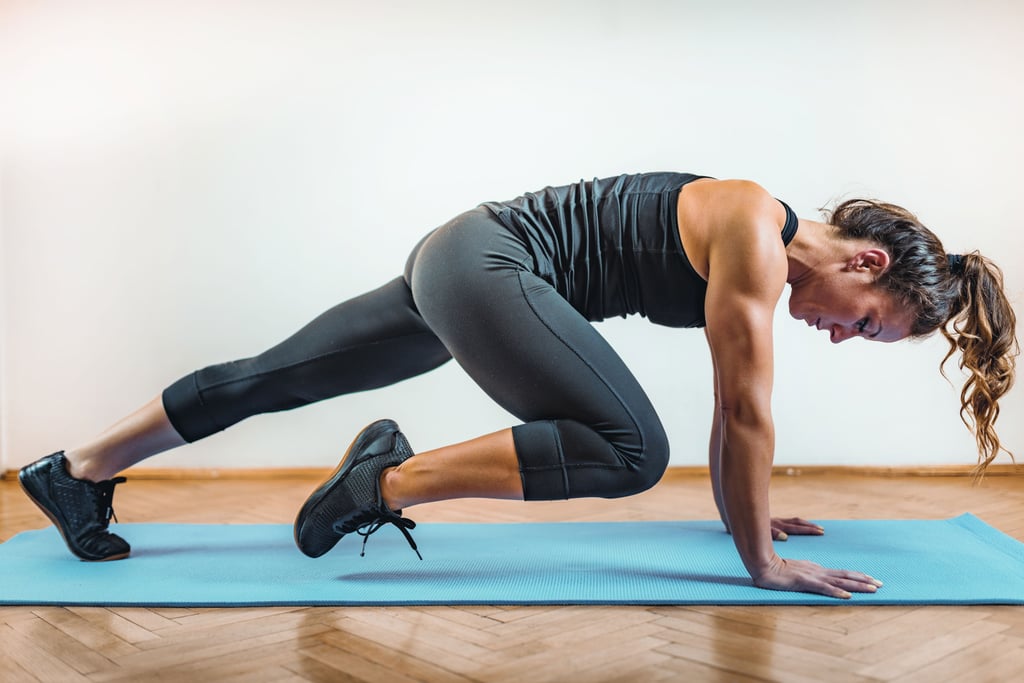 Many experts talk about how effective HIIT (high-intensity interval training) workouts are when it comes to weight loss, which is why so many people have found success with CrossFit. A big part of the CrossFit WODs (workout of the day) include short, intense, fast-paced, heart-pumping interval workouts.
If you've been itching to try CrossFit but aren't sure if you're ready to join a box, try this workout from Jade Jenny, owner and coach of Champlain Valley CrossFit. He refers to it as a "mixed modality interval workout," and even though it's just three moves done for 12 minutes, you'll work your entire body and hardly be able to catch your breath by the end.
The Workout
Each round takes three minutes. Once you complete all three movements, repeat the whole circuit for a total of four rounds. Choose whatever you like best for the first movement, whether it's jump rope, jumping jacks, or rowing. The descriptions of the other two moves are below.