Home Workout | Core And Ab Exercises
As a CrossFitter, This Is the 9-Minute Core-Blasting Workout I Love to Do at Home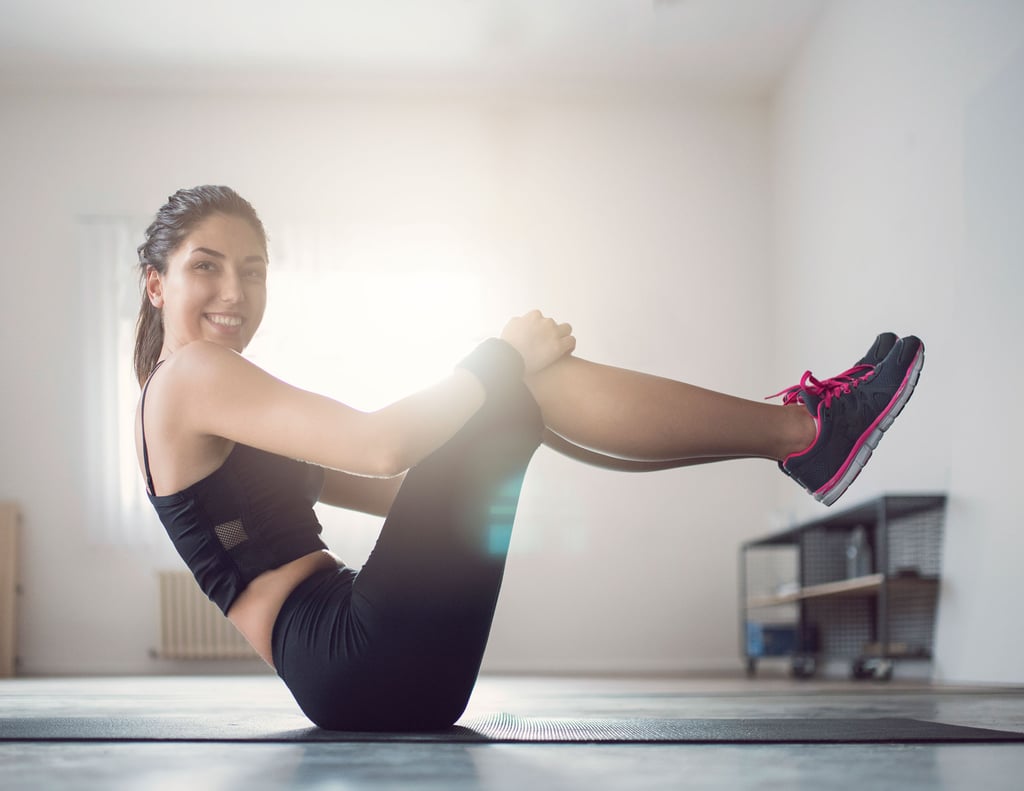 As a CrossFitter, running is part of our daily workouts, but we usually only do sprints or time ourselves to see how fast we can run a mile. Since I came to CrossFit with a running background, I still enjoy longer runs. On days when I trade my box (a CrossFit gym) for cardio, I love to get in some strength training, so I usually do some push-ups and follow it with this ab-burning workout.
I love doing this quick ab routine after a cardio to keep my core strong for CrossFit (and life in general!), but I'm also working on a yoga/gymnastics goal — to press into handstand — so strengthening my core is key.

Ab Workout For Strong Core
Equipment needed: one dumbbell (three to 10 pounds), a pair of sliders (or use paper plates on carpet or towels on wood floor), and a bar to hang from (if you don't have one, there's a modification without one)
Directions: After warming up with a cardio session, complete each of the nine ab exercises ahead for 45 seconds, then take a 15-second rest. After the workout, do Cobra pose to stretch your abs.
Ab Workout For Strong Core
Diamond sit-up
Seated Russian twist
Hip raise with leg extension
Mountain climber sliders
Glider knee tuck with pike
V-sits
Elbow plank with hip dips
Hanging knee raise
Headstand leg lifts