How to Balance in Handstand
The Ultimate Bodyweight Move to Master Handstand (and Get Ripped Arms!)
Get ready to learn one exercise that does it all — Handstand Claps. It not only gets your heart rate up and burns calories, but you'll strengthen your upper body and core and improve your balancing skills in order to master Handstand. One more thing — it's insanely fun!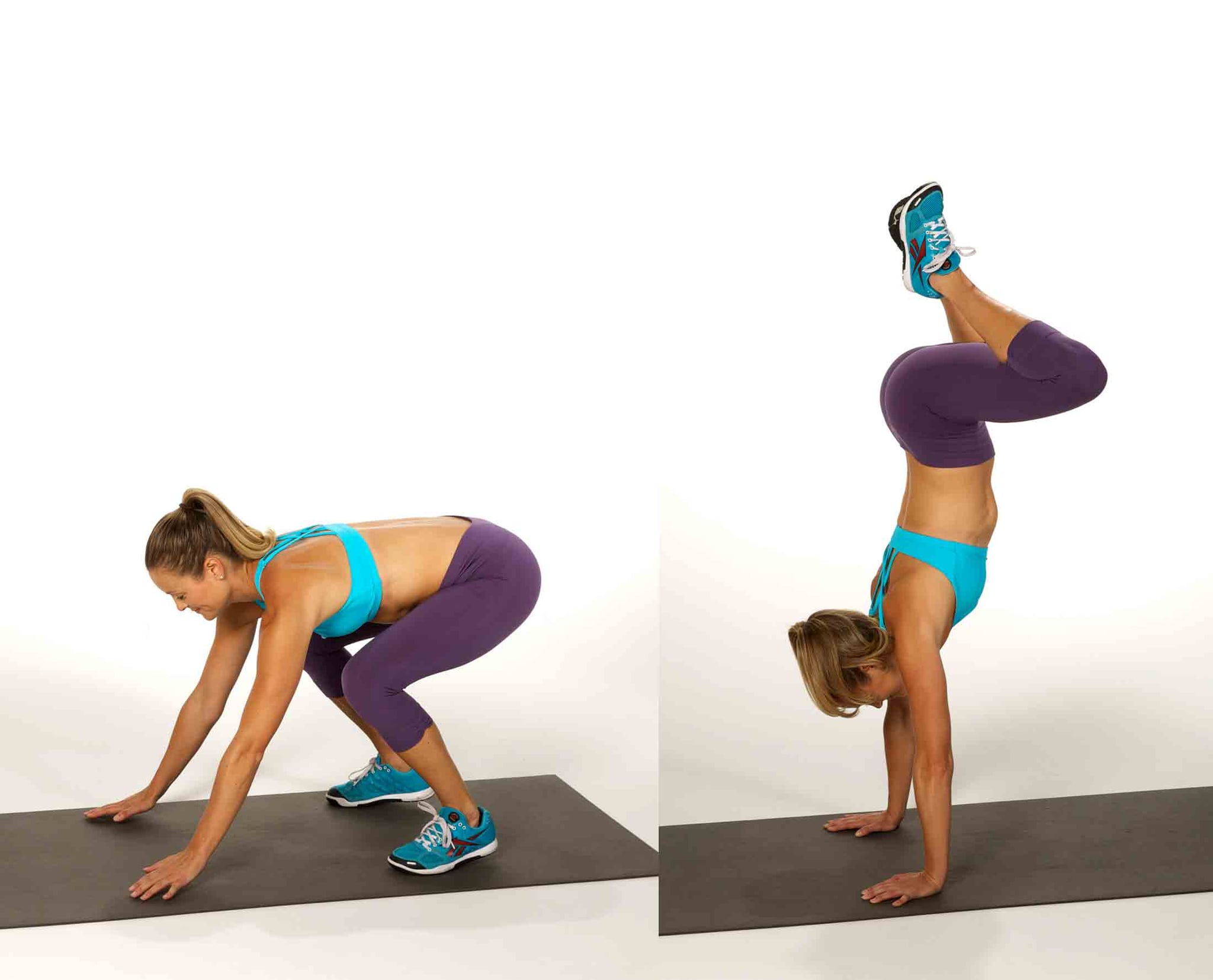 Begin in Down Dog position with your arms straight.
Walk your feet in about six to 10 inches so you're in a short Down Dog.
Make sure the fingers are spread wide. Bend the knees, shift your weight into your hands, pop off the balls of the feet, and kick both feet into the air.
At first, just focus on getting the feet off the floor. Then work on bringing the hips over the shoulders, and clap the feet together. Engaging the core will help you feel more stable.
Bring your feet back to the floor, then shift the weight back into your hands and arms when you're ready to repeat this motion.
Take a few more single claps. Then try to see how many claps you can make before releasing the feet back to the floor. Can you do two, three, maybe eight?
You can also practice holding the clap position with your feet together and your knees out wide (like Butterfly).
Do five sets of three to eight claps.
Image Source: POPSUGAR Studios