How to Breathe During Running
Use This Pro Tip to Run Without Feeling Like Your Lungs Are Imploding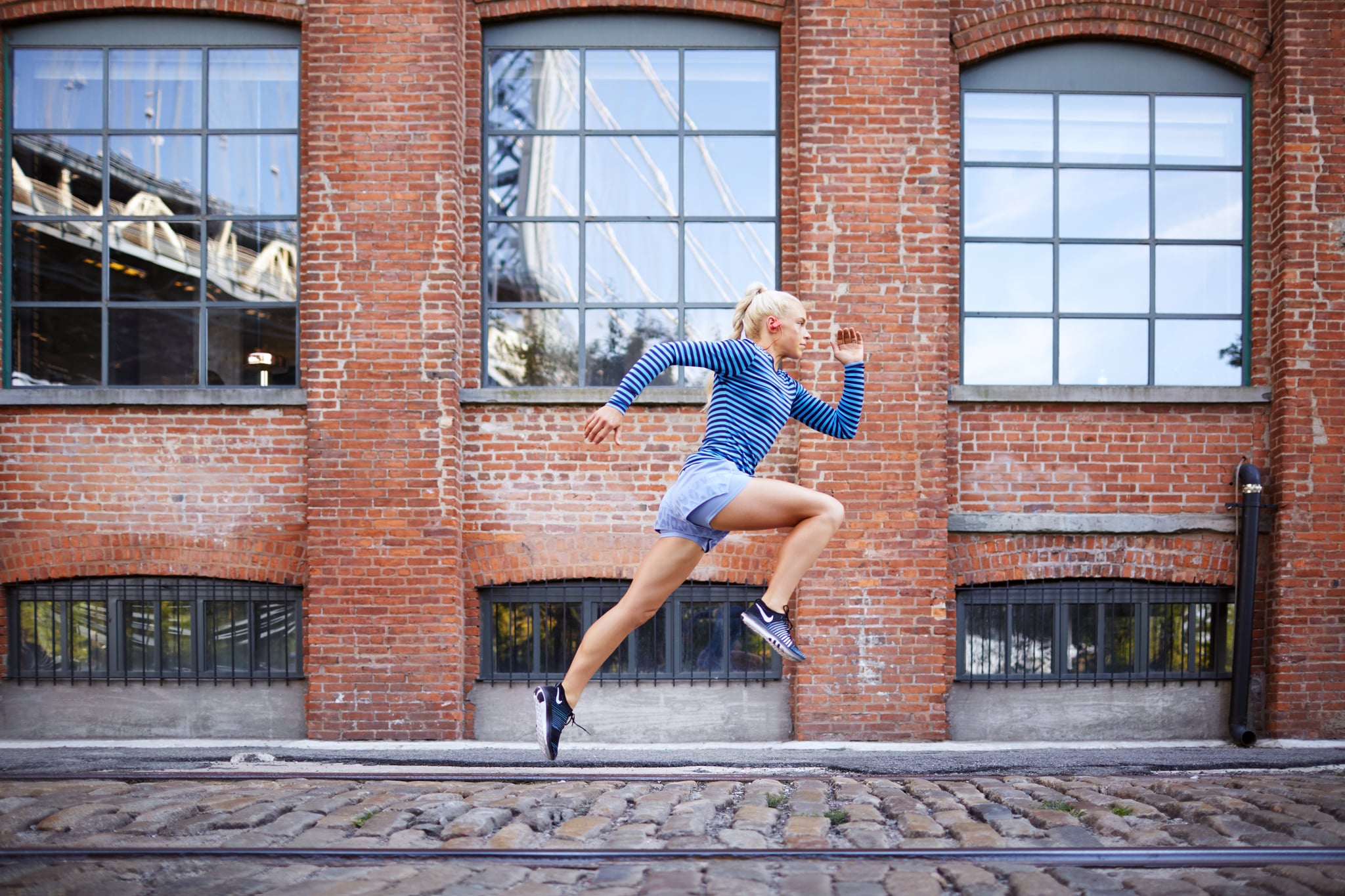 A couple weeks ago, we headed to the track at Kezar Stadium in San Francisco for some running drills with Adidas athlete and pro marathoner Neely Spence Gracey, who taught us an ingenious breathing trick for running longer without feeling like our lungs were going to implode.
Breathing is one of the most challenging aspects of running for beginners. And as a powerhouse endurance athlete, Neely has mastered the art of maintaining speed and power for hours on end, meaning she's had to fine tune what she eats, how she moves, and most importantly, how she breathes.
Her key to breathing success and more comfortable lungs? Match your breathing to your steps. "Breathe in for two steps, breathe out for two steps," she said. Neely suggests that if you're running slower, try breathing in for three steps, out for three; or even four and four. Find the pace and counts that work for you, and keep it consistent.
It seems simple, but it'll keep you from exhausting yourself or even hyperventilating. It will also ensure a steady delivery of oxygen to the muscles that need it most, so fewer chances of cramping or injuring yourself. Now remember: inhale, exhale. You've got this.
Image Source: POPSUGAR Photography / Kathryna Hancock