How Cold Are the Winter Olympics in Pyeongchang?
It's So Cold in Pyeongchang That Athletes Are Forced to Throw Away Their Expensive Skis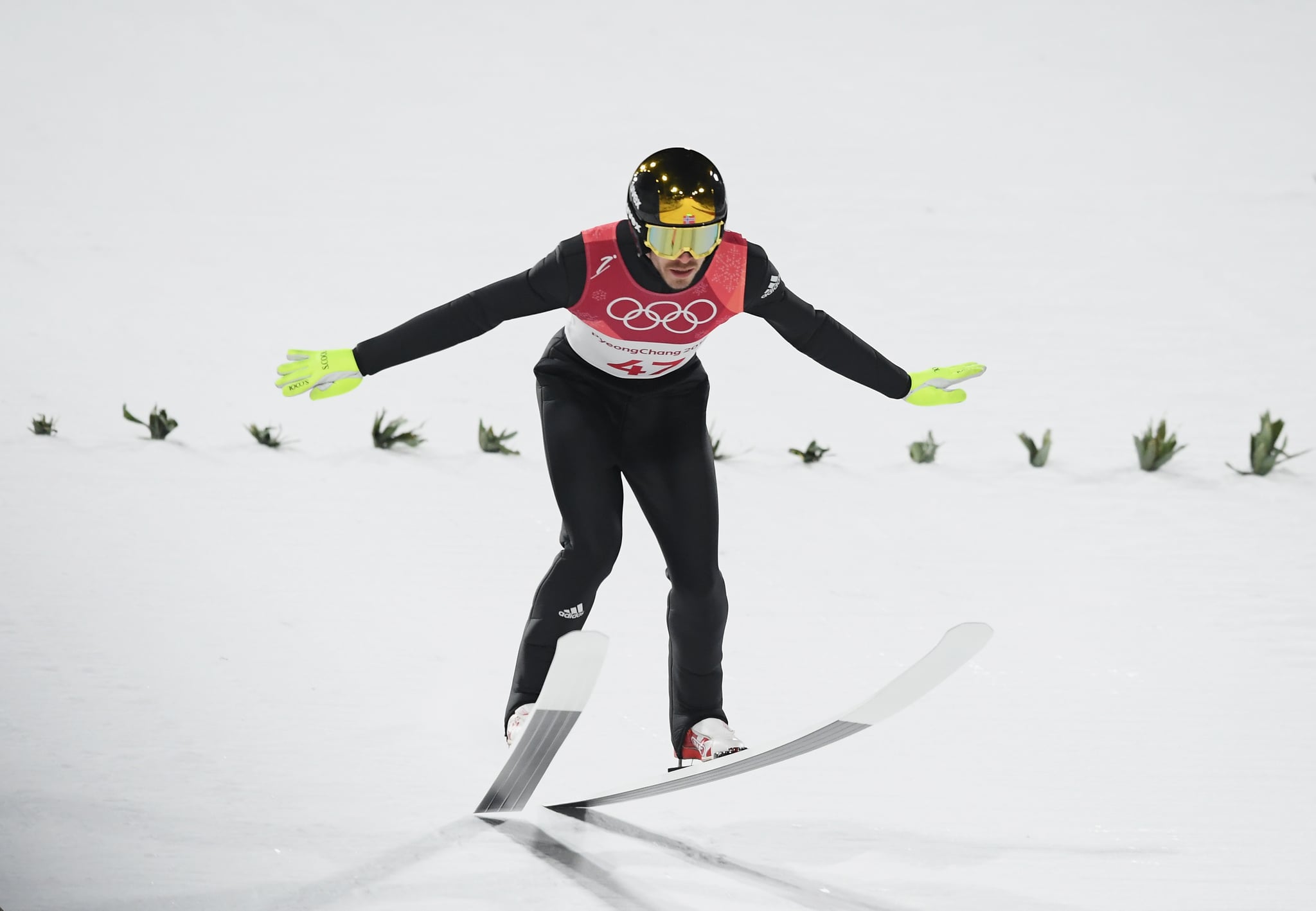 Can you imagine getting to the Winter Olympics for ski practice and having to . . . throw out your skis? That's what's happening to some athletes in Pyeongchang because it's exceptionally cold. Morning temperatures have dropped to the single digits during practice, Reuters reports, and low double-digit temperatures will continue. Sharp snow crystals are warping skis and causing athletes to get rid of their expensive gear for risk of it interfering with their medal-worthy performances. "You can't do anything about it but with the cold temperatures, the snow adheres to the ski base and twists it," crew technician Craig Randell told Reuters.
You're probably thinking, the Winter Olympics are always cold (that's kind of their thing), which is true. But the 2018 games are shaping up to be the coldest since 1994 in Lillehammer, Norway. Aside from the precautions athletes will have to take — including battery-powered coats for Team USA — ticket holders will receive hats, blankets, and cushions for the opening ceremony, CNN reports. Six people were treated for hypothermia in November after attending a concert at the Pyeongchang Olympic Stadium, which doesn't have a roof. The health and safety of all Winter Olympics attendees is a priority.
The Washington Post also notes that "Olympic organizers have installed 40 large heaters and 18 shelters at the stadium." Some things are not quite preventable, though: security scanning machines and credit card readers both stopped working because of the cold on Feb. 3 during a dry run. Yikes.
The opening ceremony is Feb. 9, and we have a lot of sports to look forward to watching, so it'll be interesting to see how it all plays out. Stay warm, everybody!
Image Source: Getty / Quinn Rooney