How to Do a Burpee | GIF
The Total-Body Move Everyone Needs to Do
Squat, plank, push-up, jump forward, explode up, and repeat. You've gotta love burpees (or hate them because they're so intense!). There's a lot going on in this dynamic move, and not only does it tone your arms, core, and legs, but it also gets the heart rate pumping, so you know it's burning calories too. Check out this GIF to ensure you have the proper form and order of moves.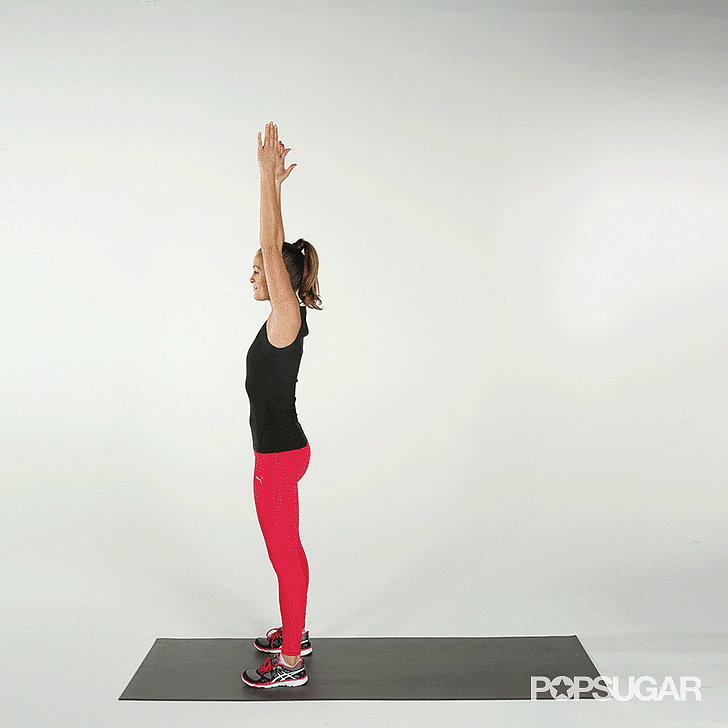 Lower into a crouching squat with your hands on the floor.
Do a squat thrust by jumping your feet back into a plank position.
Do one basic push-up, bending the elbows and then straightening back to plank.
Jump the feet forward to the hands, and come into a squat.
Do an explosive jump straight up, getting as much height as you can.
Start off cycling through 10 in a row, or if you're ready to step it up, try this challenge: see how many burpees you can do safely and effectively in one minute. If you prefer, you can also do a burpee by jumping first, and here's a tutorial breaking down that version.
Image Source: POPSUGAR Studios