How Do Horses Get to The Olympics?
How do Horses Get to The Olympics?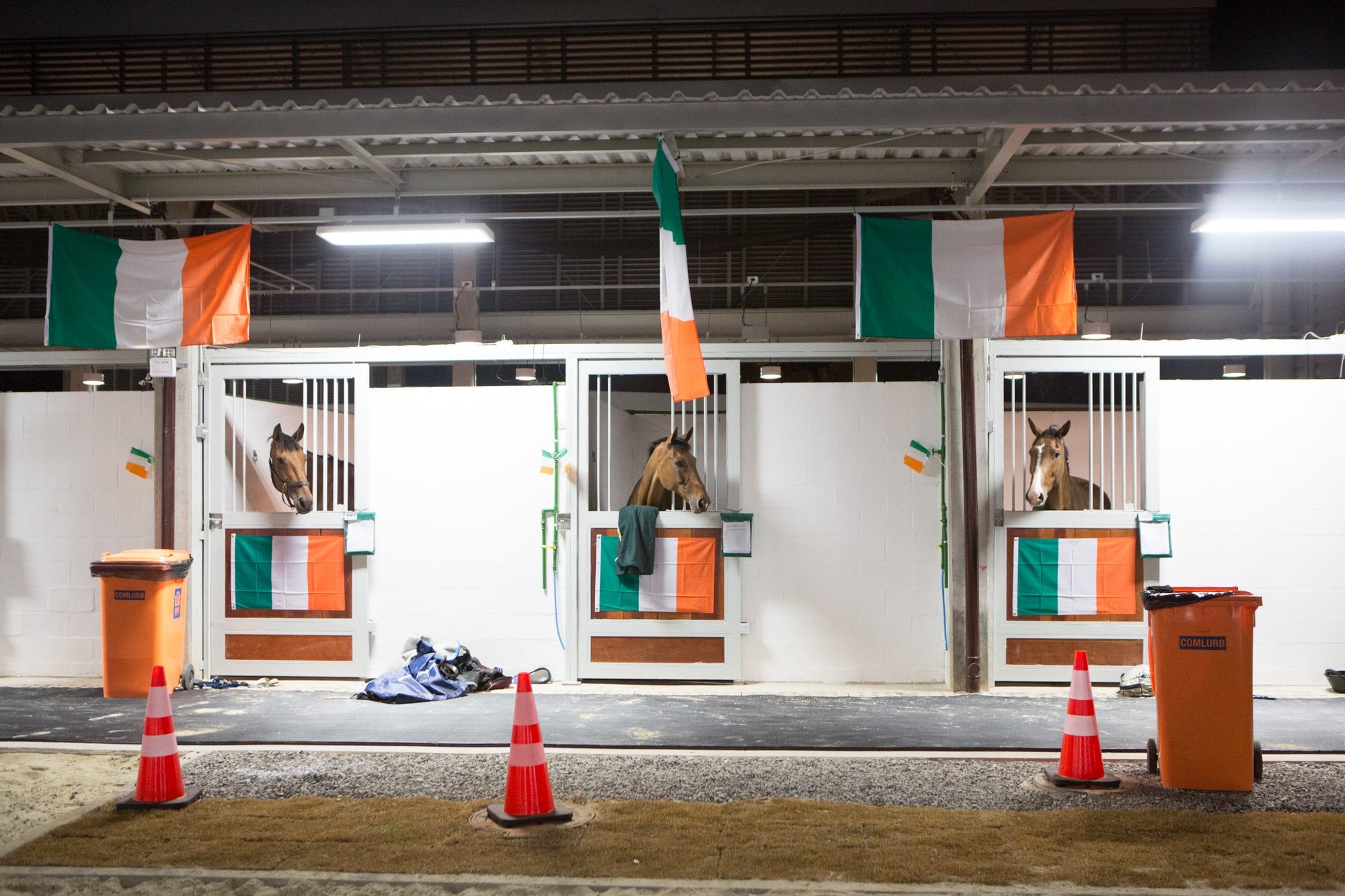 With 43 nations competing in equestrian dressage, eventing, and show jumping at the Olympics next week, over 200 horses need to get to Rio--and the process of getting them there isn't exactly easy or cheap.
Just like the athletes who have already started to travel to the Brazilian city, the horses also need to stay healthy and fit throughout their journey. The first of nine flights bringing horses to the games departed from London yesterday, and the horses arrived in Rio a little before midnight. They made their journey on an Emirates cargo plane. Horses representing Great Britain, Ireland, Canada, Australia, New Zealand, Zimbabwe, Brazil, Japan, Italy and China were among the first to arrive.
34 horses from 10 countries were the first to arrive in Rio en route to the Olympic Equestrian Centre this morning. pic.twitter.com/2cZEUvWA2Z

— Rio 2016 (@Rio2016_en) July 30, 2016
But what's it like to transport a fleet of elite animals across the world? "[Horses] have to go through customs, their gear needs to go through TSA and get certified so that it's clear to fly, which means they've gone through a bomb chamber or drug detection unit," Tim Dutta, whose company will transport the U.S. Olympic equestrian team, told NBC.
"Horses have passports just like human beings. Once all of these have gone through the checks, we load the horse in the jet stall and then bring them to the airplane."
While many of the human athletes competing in Rio are stuck in economy class for their journeys, the horses only fly business. "These are the best of the best in the world and they're incredibly valuable and nothing but the best is used for them." Their in-flight meal is hay, water, and apple juice, and the horses remain standing for the 12-hour journey.
The horses also travel with groomers and a vet to make sure there are no in-flight complications. The price for all of this isn't cheap-- Dutta estimates that the cost of getting a horse from Miami (where many of the horses will be departing from later this week) to Rio and back costs around $20,000 USD.
Once they arrive in Rio, the horses are transported in trucks along a "bio-contained route" that will bring them from the airport to the equestrian venue. The animals only have a few days to recover: eventing is one of the first sports, and will commence on August 6.