How to Do an Oblique V-Crunch
This Challenging, No-Equipment Move Is Exactly What You Need to Tighten Your Waistline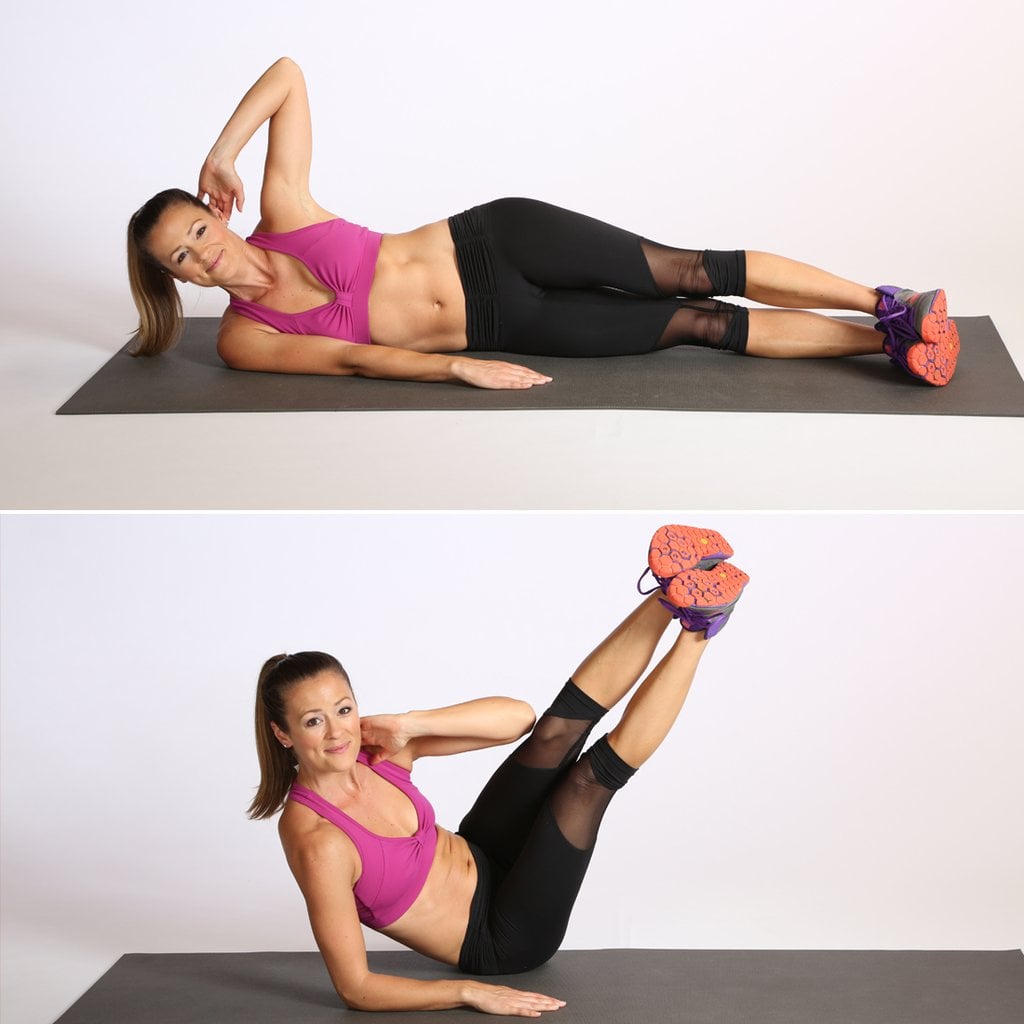 The oblique V-crunch, sometimes called a "mermaid crunch," strengthens and tones your waistline by targeting the obliques — the abdominal muscles on either side of your rectus abdominis (that six-pack zone in the middle!). Here's how it's done:
Lie on your right side with your left hand behind your head and your right hand on the floor.
Press down into your right hand as you raise your straight legs off the floor, bringing your torso toward your legs.
Lower yourself back to the floor with control. This completes one rep. Be sure to do even reps on each side.
Image Source: POPSUGAR Photography