How to Do a Proper Push-Up
The Easy Way to Fix Your Messed-Up, Ineffective Push-Ups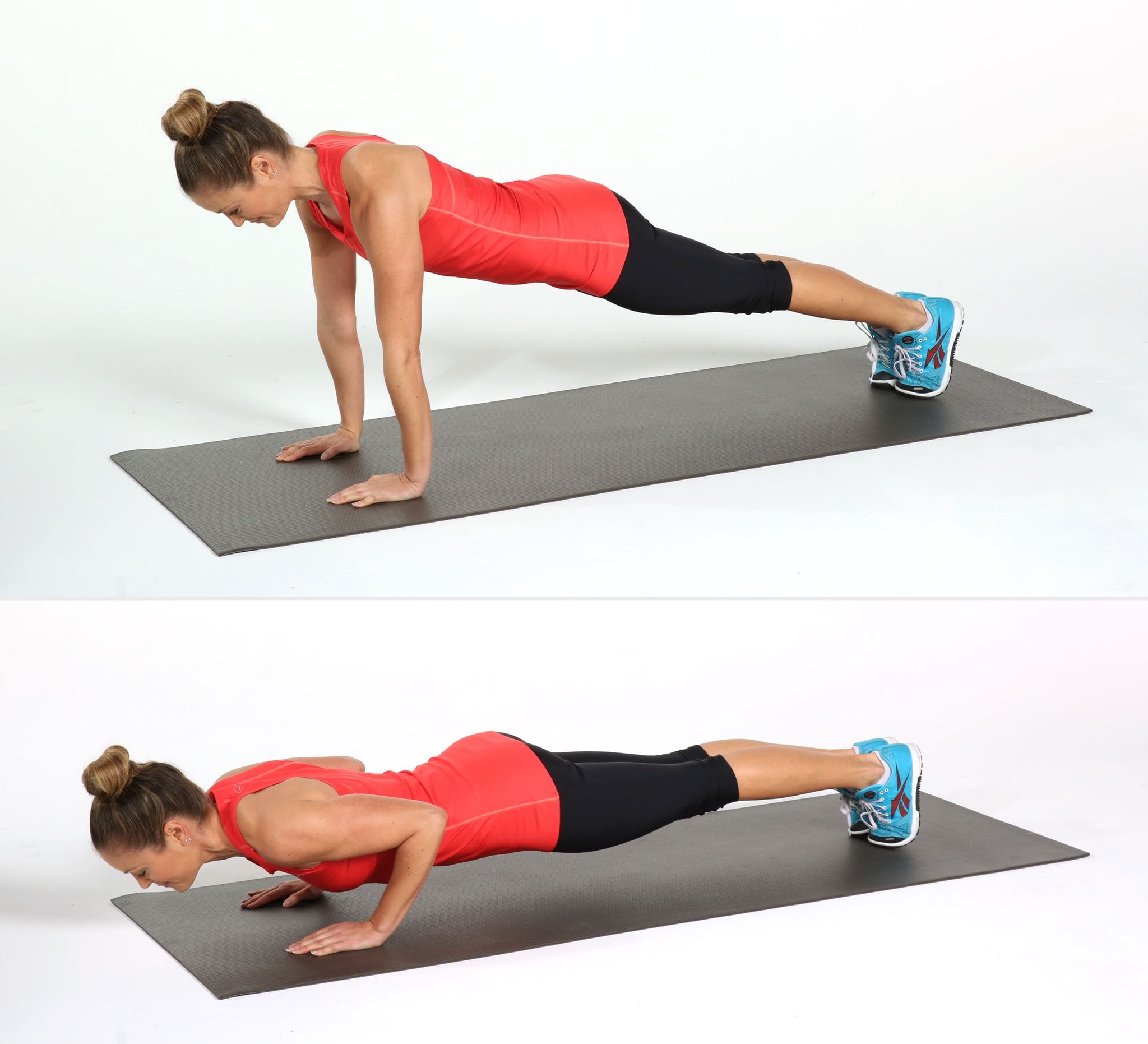 Have you ever been doing a move for so long, you don't realize you're doing it completely wrong? It happens to the best of us. Simple things like squats, planks . . . even standing up straight! Tiny adjustments to our posture and form can yield incredibly positive and powerful results — just as doing something the wrong way repeatedly can be bad for your body.
Let's talk about a triceps push-up. Pretty much any fitness enthusiast you ask would say "Sure, I know how to do a triceps push-up! Piece of cake!" but trainers see more improper push-ups than they do solid ones. A lot of times, it comes down to a tiny tweak — a rotation, in fact. We learned this at Swing Kettlebell School in San Francisco, when co-founder Rich Manaro explained the method of rotating the arms; he calls it "packing the shoulder."
"Before lowering your body to the floor in a push-up, rotate your elbows so that the pit [inside bend] of the elbow faces forward. This action 'packs' the shoulder, engaging the lat and protecting the shoulder girdle; ensuring proper pushing position."
"Packing the shoulder" creates a more stable shoulder joint, and this subtle change puts your shoulder in a safer, more neutral position and decreases wear and tear on the joint ensuring you can do push-ups for decades to come.
See that? Just a tiny change, and you're doing a push-up correctly. And what happens when you do a push-up correctly? In addition to avoiding injury and staying safe, you're getting a better workout, and working the right muscle groups.
Image Source: POPSUGAR Studios