How to Do Squat Hop and Hold
Amplify Your Squats — and Your Booty Gains — With This Simple Exercise Move
Squats are one of the best ways to get those booty gains you've been working toward, but you can get to your goal a little faster with this version that's turned up just a notch.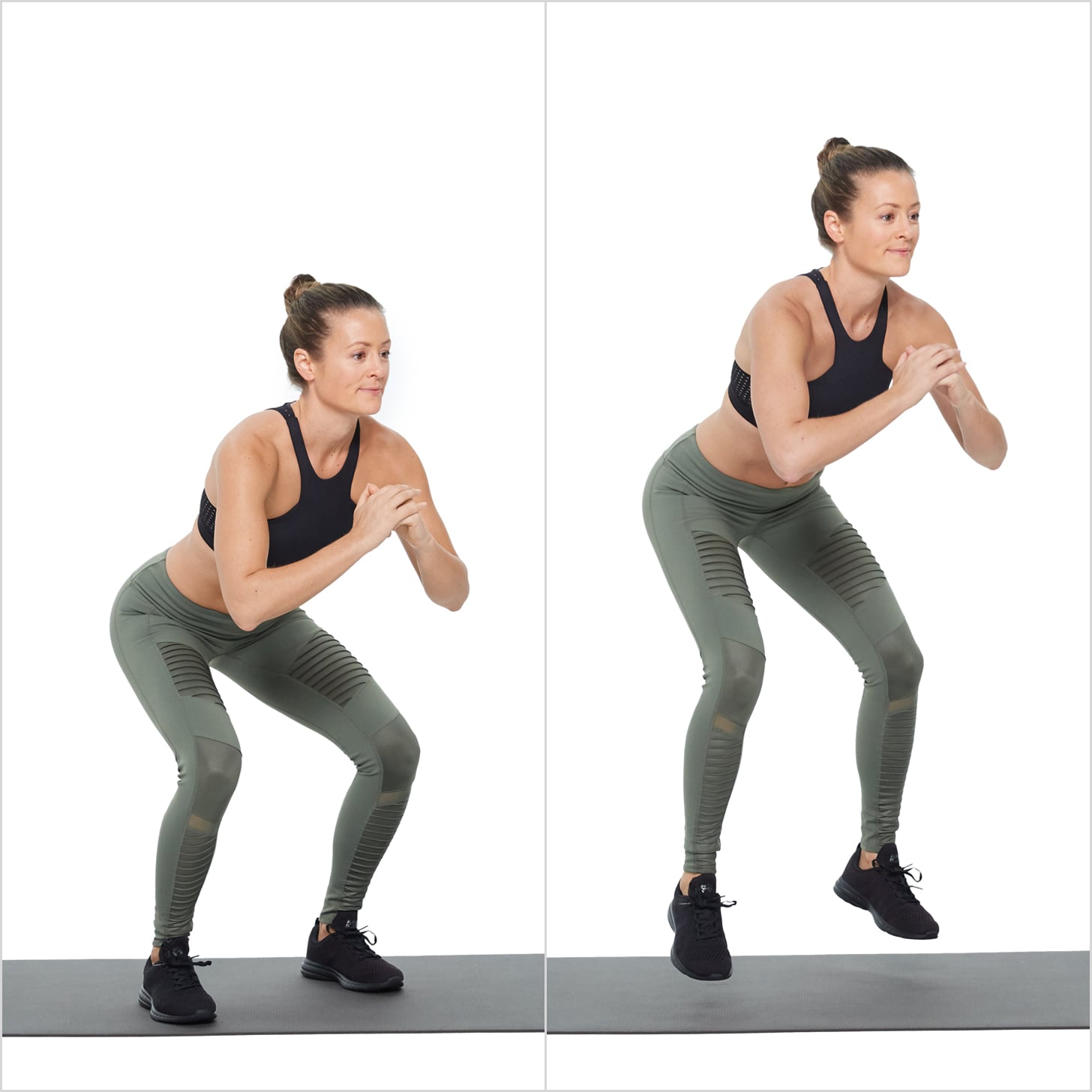 Meet the "squat, hop, and hold." With the tiniest bit of plyo and a little bit of a hold, you'll intensify your squats and make even more progress toward your strength goals. Here's how it's done.
Start in a squat with your feet set slightly wider than your hips and your hands clasped loosely at your chest.
Maintain the posture of the squat as you hop your feet off the ground a few inches. Land softly on the ground and deepen the squat, keeping your weight on your heels.
Hold the deep squat for 10 seconds to complete one rep. Perform as many reps as you can for a full minute.
Image Source: POPSUGAR Photography / Kyle Hartman