How to Do Squats With Oblique Crunches
Create Your Own Curves With This 1 Bodyweight Move For Booty and Obliques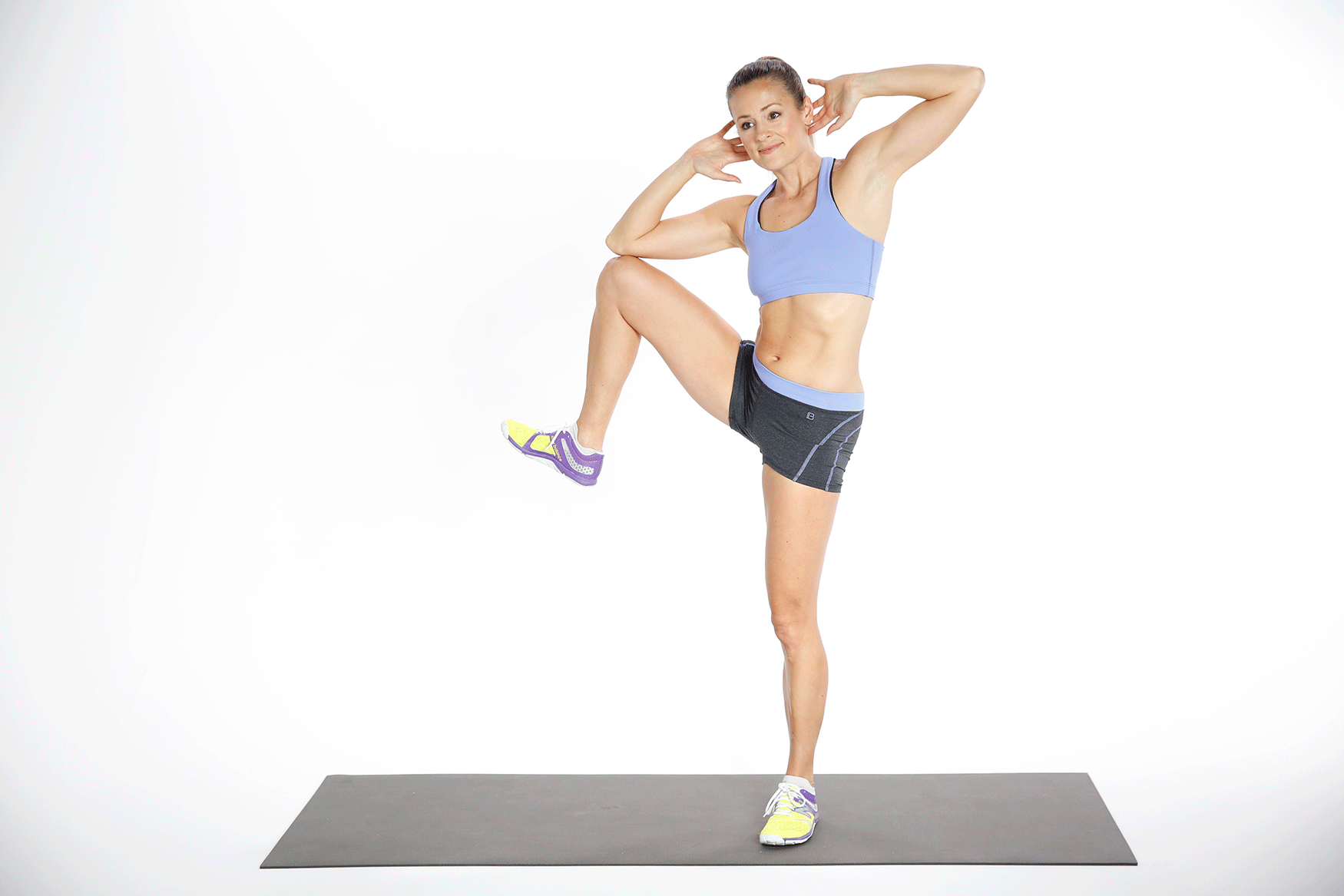 Target your obliques and your booty with just ONE move — no equipment necessary! This sumo squat with a standing oblique (read: side ab) crunch will help whittle your middle while helping you reach your booty-gain goals. And aside from the hourglass shaping, you'll create a strong core and powerful butt and legs, which will power you through day-to-day functional movement and your workouts!
Start in a wide stance with your toes pointed out; bring your hands behind your head with your elbows wide.
Bend your knees over your toes, coming into a squat with your thighs almost parallel to the floor.
As you straighten your knees to stand, lift your right knee while bending to the right to bring your right elbow and knee together, doing a side crunch.
Straighten your spine as you bring your right foot to the floor, and bend both knees, coming into a sumo squat.
This completes one rep.
Image Source: POPSUGAR Photography