How Do You Do a Single Leg Bridge?
Step Aside, Squats: This Move Will Lift Your Butt to New Heights
If you want to work your butt and the thought of doing another squat makes you want to cry, this variation of bridge will give your glutes the workout you're looking for. It's concentrated goodness for your backside. And even though you're on the floor, it's a full-body exercise. Your glutes power the motion, but your core and arms are certainly working too.
Advanced Single Leg Bridge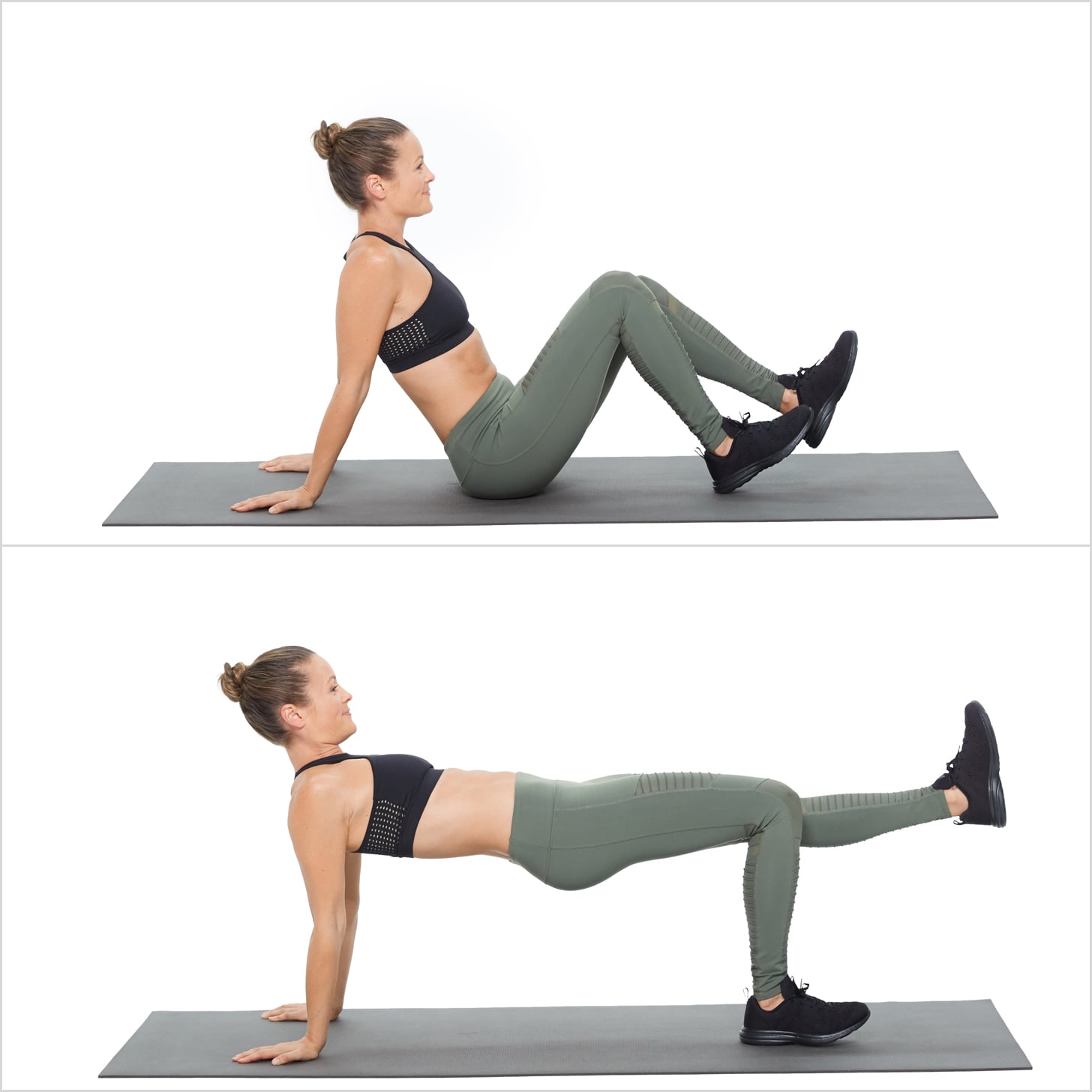 Start seated, with your hands about a foot from your butt and your fingers pointed away from you. Your feet should be about 18 inches from your butt, with your right heel pressed in to the mat and your left foot hovering just off the mat.
Press your right heel into the floor to activate your glutes as you lift into a tabletop position, and straighten your left leg keeping your thighs parallel. Resist the urge to throw your head back as you do this. Do not lock your elbows, either.
Slowly lower your butt to the floor, returning to the start position. This completes one rep.
Do two to three sets of 10 to 12 reps on each leg.
Need a modification? Try this variation of the single leg bridge with your back on the mat.
Image Source: POPSUGAR Photography