How Does Apple GymKit Work?
Apple GymKit Makes Sure You Get Your Most Accurate Workout Stats Ever and It's Now in the Middle East!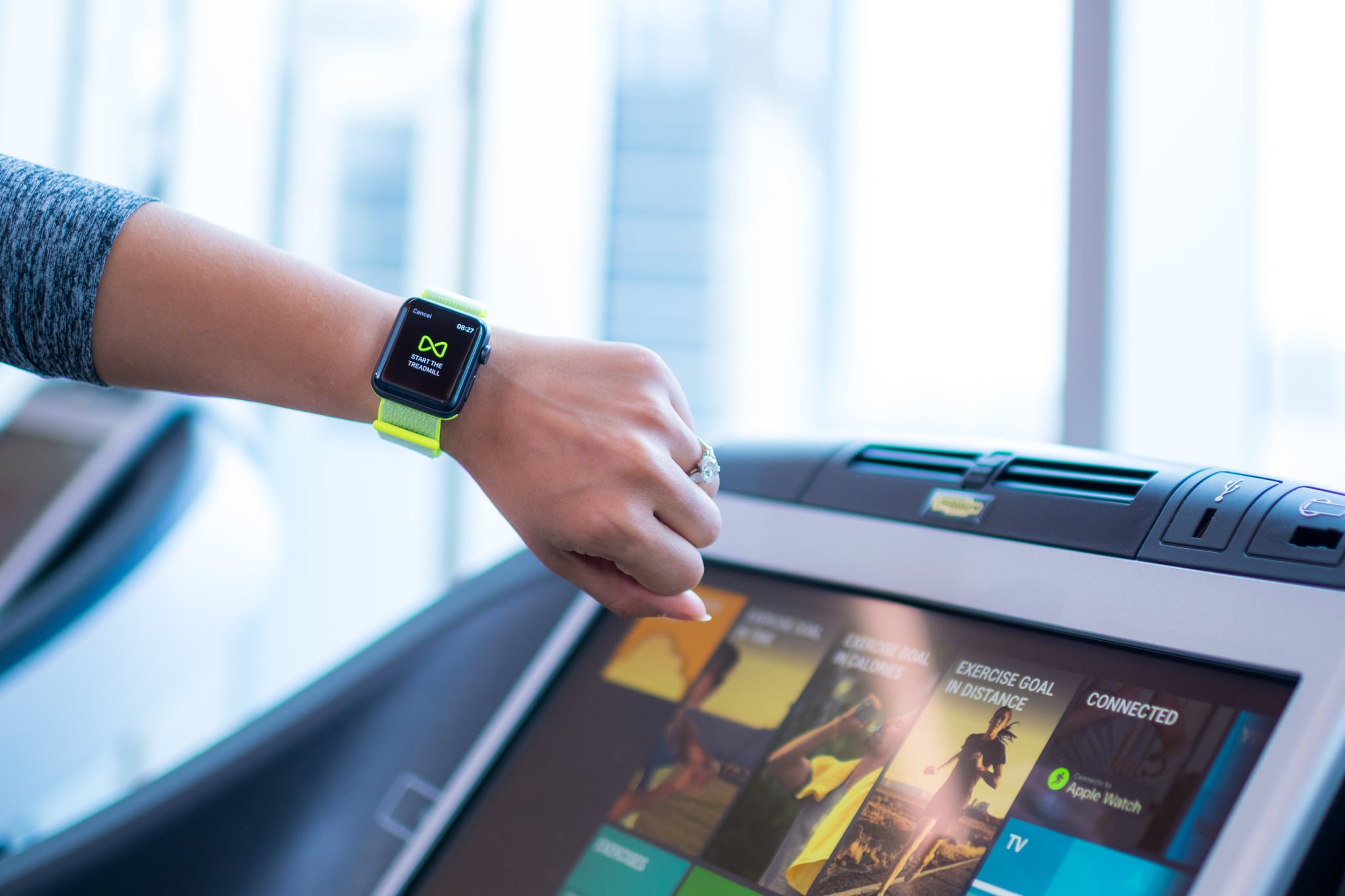 Let's face it, your typical gym equipment isn't great at recording personal stats like how many calories you've burned. In my experience (and I'm sure yours too), the machines never quite match up to the details my fitness device shows and I don't know about you but I'm trusting the data that comes directly from my body.
But Apple GymKit completely revolutionizes the way we track our fitness progress and today it finally launches in the Middle East. Previously launching in the likes of the US, UK, China and Australia, the technology giant has teamed up with Technogym (which is basically everywhere, thank goodness) as well as Life Fitness, Matrix, and Star Trac. Together make up about 80 percent of the market (basically, you're all set), and are able to use both the information from the machine and your Apple Watch for the perfect calculation. While we wait for the updated equipment to be phased in and for the rest of the brands to jump on board, here's why you're gonna want to change your gym membership if they don't get with the program ASAP.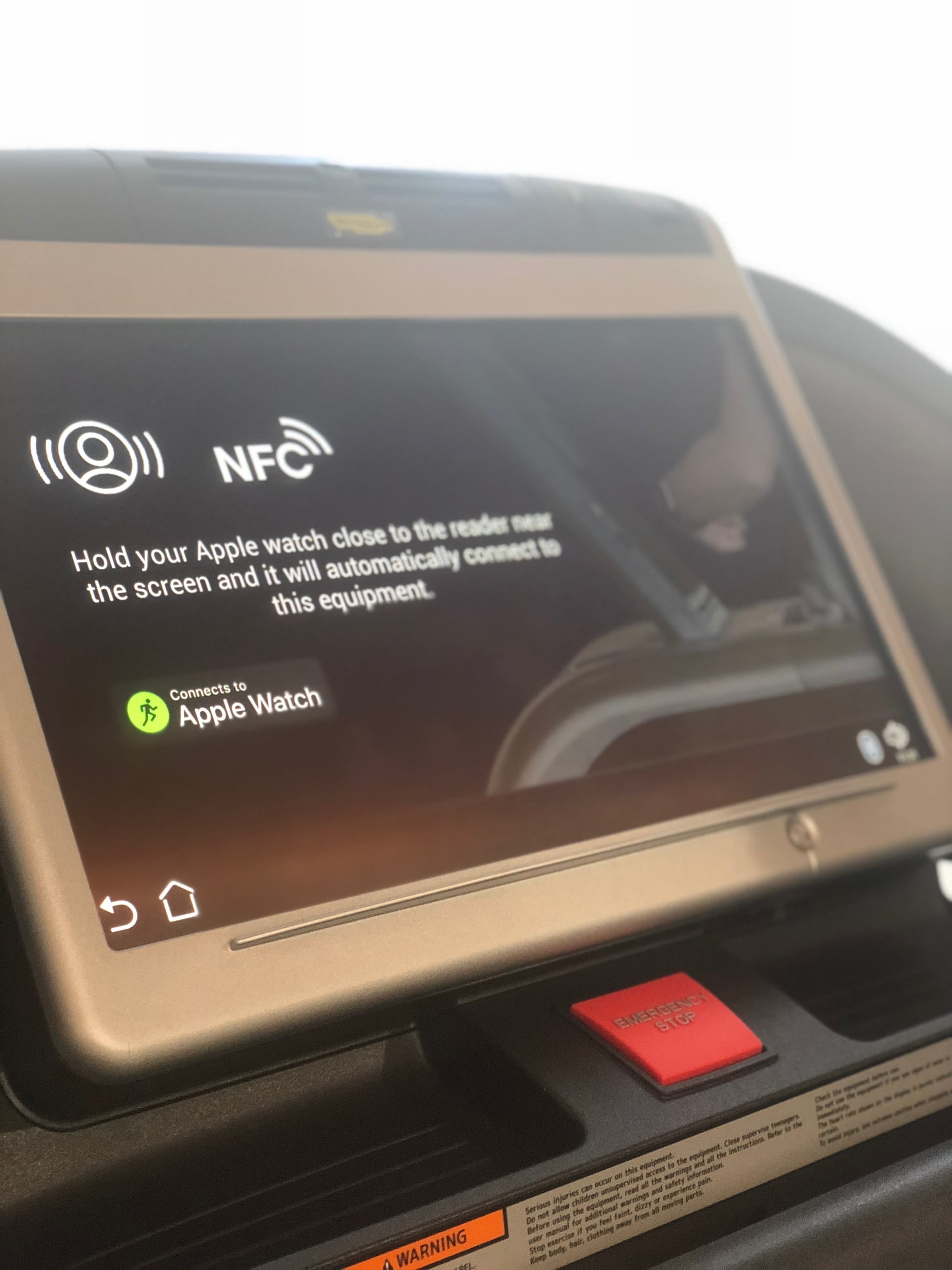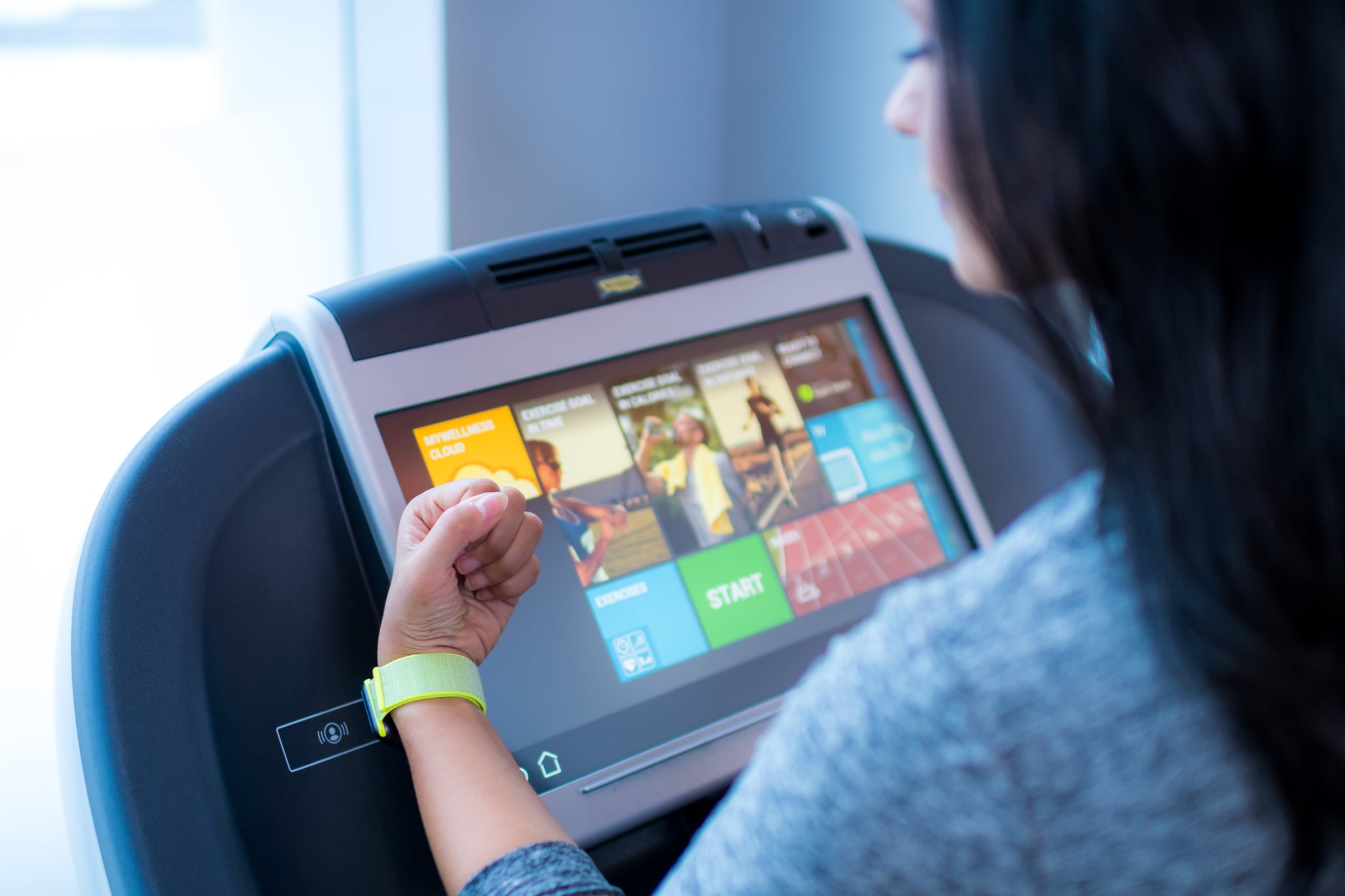 First of all it cuts out the annoying and often distracting process of having to constantly look at your wrist for an update on how you're doing. Because your watch is synched up with the treadmill, for example, the display screen gives an accurate reading when your heart rate increases due to you raising the incline. While entering your weight and age can approximately give the machine an idea, your Apple Watch knows much more about you, like your height and gender, which are super important factors when it comes to calorie burning. I wouldn't trust a machine that judged my stats in the same way they would for a man who was way taller or shorter but weighed the same as me.
It's not only Apple Watch that's benefiting the gym machines, they're boosting the power of your watch too. Prior to Gymkit, the Apple Watch could only accurately measure a change in gradient when you're outside pounding the pavement as opposed to on a treadmill and changing the incline. Additionally, a stair machine wouldn't add to your step count as it's a fixed step and measures descent rate, you'd have to at least run rings around the mall a few times to close your activity ring. Now it can.
It's so easy to connect too; all you have to do is select the "Connect to Apple Watch" icon on the machine and hold your watch over the NFC (near field communication) icon as you would when using Apple Pay. Then press connect on the watch and you're ready to go. Using Bluetooth Low Energy (hooray for not draining our batteries!) it constantly updates throughout your exercise session and the best part is, it's even got you covered when your forget to start a workout. Seriously, I tried it at an Apple briefing in Dubai with Jay Blahnik, their Senior Director of Fitness and Health Technologies, and once the workout did start recording on the device, it soon updated with the previous calories burned on the treadmill. It was also cool to see the machine shows active calories and total calories (including the calories burned when you're not necessarily working out) so there's big inspiration for you to extend your workout if you haven't hit the day's goal. Or call it quits if you've totally smashed it, of course.
It really is a like a best buddy and follows your every move; if you pause the machine, the watch pauses and it knows you more than you probably know yourself. For example, using data like your heart rate when doing certain activities, as your fitness increases over time it adjusts calculations so it accurately records results. Even if someone has the same measurements as the person next to them, the less fit one could burn more calories than the fitter person. It all depends on a personal fitness index so this technology is brilliant.
Some gyms can quite easily update the technology on existing machines but others may have to do a complete upgrade of machinery. For now, Apple's leading partner, Technogym, has the technology available in Address Hotels Fitness Centers but plans to branch out to Talise Fitness and Gold's Gyms soon. I'll definitely be putting pressure on my gym to get involved!