How Dubai Teenager Lost 110lbs
How This Dubai Teenager Lost 110lbs and Kept It Off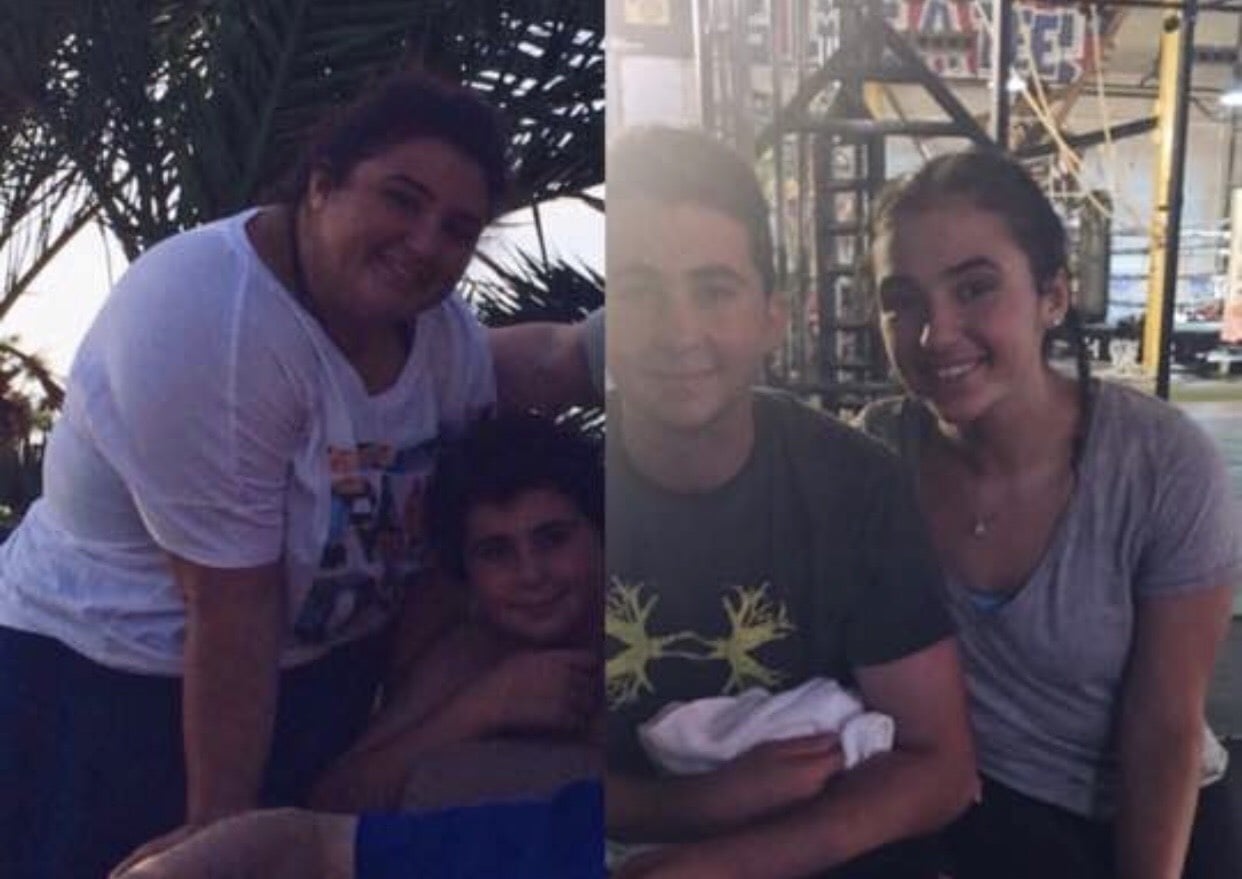 The thought of losing 110lbs in weight certainly is daunting but if anyone proves that slow and steady wins the race, it's Leanne Raad.
The 16-year-old lives in Dubai and spoke to POPSUGAR Middle East about how she's managed to drop excess body mass and keep it off, but her technique is probably not what you think. Despite having the help of some great fitness classes and meal plans in the city, she revealed that she pretty much approached her new healthy lifestyle in her own special way.
"I decided to start my weight loss journey around two years ago when I was entering my first year of high school. To be honest, you don't really get an "aha" moment one day and suddenly realize you need to change, it's more you get these recurring feelings of "aha" moments where you think to yourself "I'm going to start today" and then one of the days you get up do it and be consistent," she admits. "I had already lost some weight before going to high school and had created my pride and motivation of @LeanneTakesaJourney on Instagram. School started and I was so excited to be going into my first year of high school and was looking forward to going to parties, making friends and doing well in school, however, reality knocked me in the face during my first party, Halloween themed."
The story sounds like it's going in the direction of a scene from Mean Girls where Lindsay Lohan shows up inappropriately dressed, or the similar scenario of Reese Witherspoon's character Elle Woods in Legally Blonde doesn't it? Well, for Leanne, it wasn't quite accidental but she soon realized the outcome was not what she wanted for the rest of her school days.
"I showed up in my dad's old fraternity sweater and baggy jeans thinking I looked really cool, nevertheless I ended up sitting in the corner watching my friends in their mini skirts dance the night away," she explains. "Moments like those occurred all too often and that party incident was the night I decided I was going to change not just for myself, but to prove everyone who ever doubted me, wrong. I got into my safe place and recorded an Insta-story for @LeanneTakesaJourney and really put my heart out there. I told my 30 viewers who were watching my story at the time that I am going to change and you know what? I did.
"Day in and day out, I was eating healthy whole foods, drinking 3 liters of water a day, ordering salads at restaurants, exercising as much as I could but most importantly I was learning to love myself in the process. [That's] when I saw the most results because I wasn't losing weight to prove anyone wrong anymore, I was doing it because I wanted to show my body the love and health that it deserves."
Forget Weight Watchers or the Atkins plan, this smart teenager confesses that extreme periods of diet and fitness don't do the trick for her. In fact, it was the smaller things that made a big difference. She started to stock pre-washed fruit and veg in her fridge to munch on when she got home instead of reaching for the brownies, and her family began to follow suit with the healthy outlook, making it easier for Leanne to stick to her plan.
"I haven't really tried any programs, however, around three years ago I went to a weight loss camp during the summer and lost some weight, however, I only maintained or even gained a few kilos back after," she reveals. "I personally don't rely on weight loss programs because I've learned that to really make weight loss work and to maintain it, you have to change your lifestyle bit by bit. When you go on a weight loss program your going into someone else's idea of a healthy lifestyle and what works for them, not necessarily what will work for you.
"That's why I recommend changing one little habit at a time lets say, order sauce on the side when you're going out instead of getting it on the food, to doing 30 jumping jacks as soon as you wake up instead of checking your phone and instead of looking in the mirror thinking negative thoughts, look at yourself and say five things you like about your self."
For many people starting to exercise more, sticking to a regular routine can be difficult when the workouts become mundane. So Leanne – who goes to Barry's Bootcamp three times a week and practices soccer often – varies it up by going for a run, walk or doing a Physique 57 barre class every now and then. And it's paid off…
She tells POPSUGAR Middle East, aside from seeing the number on the scale get lower, she's proud of the new confidence she's found. Now she's even helping her classmates lead healthier lifestyles.
"I think that the first and most exciting achievement that happened to me was when, (I know this sounds super weird and out of the ordinary) but it was during my first party after losing a significant amount of weight, I had bought this tight dress and was super nervous about wearing it, however once I put it on the night of the party I looked at myself in the mirror and I didn't even recognize myself," she admits. "Just as awesome, when I walked into the party for the first time ever I wasn't the girl trailing along in the back of her friend group.
"I walked in with my shoulders up and my head held high and that's when I noticed people were actually paying attention to me. It was the first night that I had ever experienced where I felt nothing but love and pride for myself and honestly that was the first of many more experiences that I had and that's making this lifestyle change all the worthwhile."
Although she's been on quite the journey, Leanne confesses that she doesn't actually weigh herself anymore and doesn't like the constant reminder of how well or badly you're doing on fitness watches. She does advise those who are starting out to track calories using apps like MyFitnessPal or LifeSum in the beginning and believe it or not, you can be social while losing weight. She advises doing your research on the lowest calorie offering in advance or even as soon as you get to a restaurant, admitting it took her a while to develop the confidence to customize her order.
"To be honest, I stopped tracking my weight after I hit around the 105 pounds lost as I realized that I was becoming too obsessed with the number on the scale and honestly I felt like it wasn't more about the number anymore it was more how I felt and making sure I was fueling my self with the right foods," Leanne says.
Get a glimpse of Leanne's food and exercise diary below.
Leanne's exercise schedule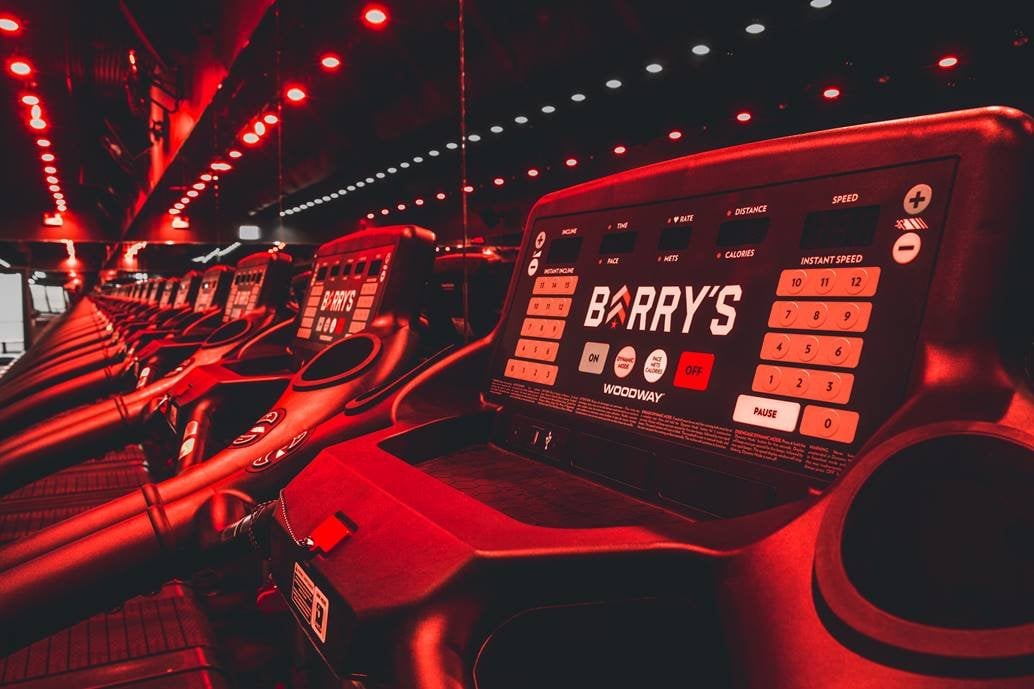 Sunday: Morning soccer practice and Barry's Bootcamp Full body (if I don't have any exams that week)
Monday: Morning soccer practice. Personal training (strength training) or Barry's Bootcamp or Running around the Marina.
Tuesday: Morning soccer practice.Leg day at Barry's Bootcamp.
Wednesday: Afternoon soccer practice.
Thursday: Rest day.
Friday: Rest or running on Kite Beach with a circuit that's posted on my Instagram.
Leanne's favorite work out tracks
"Started From the Bottom" - Drake
"Lose Yourself" - Eminem
"All I do Is Win"- DJ Khaled
"Till I Collapse" - Eminem
"Sorry Not Sorry" - Demi Lovato
Leanne's typical day of meals and snacks
Morning: Chocolate protein oats with frozen berries and a cup of coffee or 1 egg with 2 egg whites, 1/4 avocado on a piece of brown toast. They vary depending on what mood I'm in and usually these keep me full.
Snack: Carrots and cucumber or a small ziplock bag of air popped popcorn.
Lunch: Chili Beef and Avocado salad from Right Bite or a DIY salad. I always include carbs, protein, and fats to keep me energized and fueled for the classes ahead.
Afternoon snack: I'm usually starving after school for some reason so I have a pretty voluminous snack which usually consists of carrots, cucumbers, celery any vegetables with homemade hummus, as well as a little bit of whatever fruit is in the fridge (usually berries or grapes). If I'm still hungry I'll make some more air-popped popcorn. If I go to the gym straight after school I'll go down to my school canteen and grab a protein pot which includes edamame, an egg, and some spinach to keep me fueled for the workout ahead.
Dinner: Protein and veg, I keep it really simple. I usually get all my carbs from my afternoon snack, however if I get home from the gym and haven't had a snack after school I'll incorporate some sort of healthy carb: homemade sweet potato fries or even sometimes a little bit of rice or pasta.