How to Keep Gym Clothes From Smelling
6 Tips That Will Keep Your Sweaty Workout Clothes From Smelling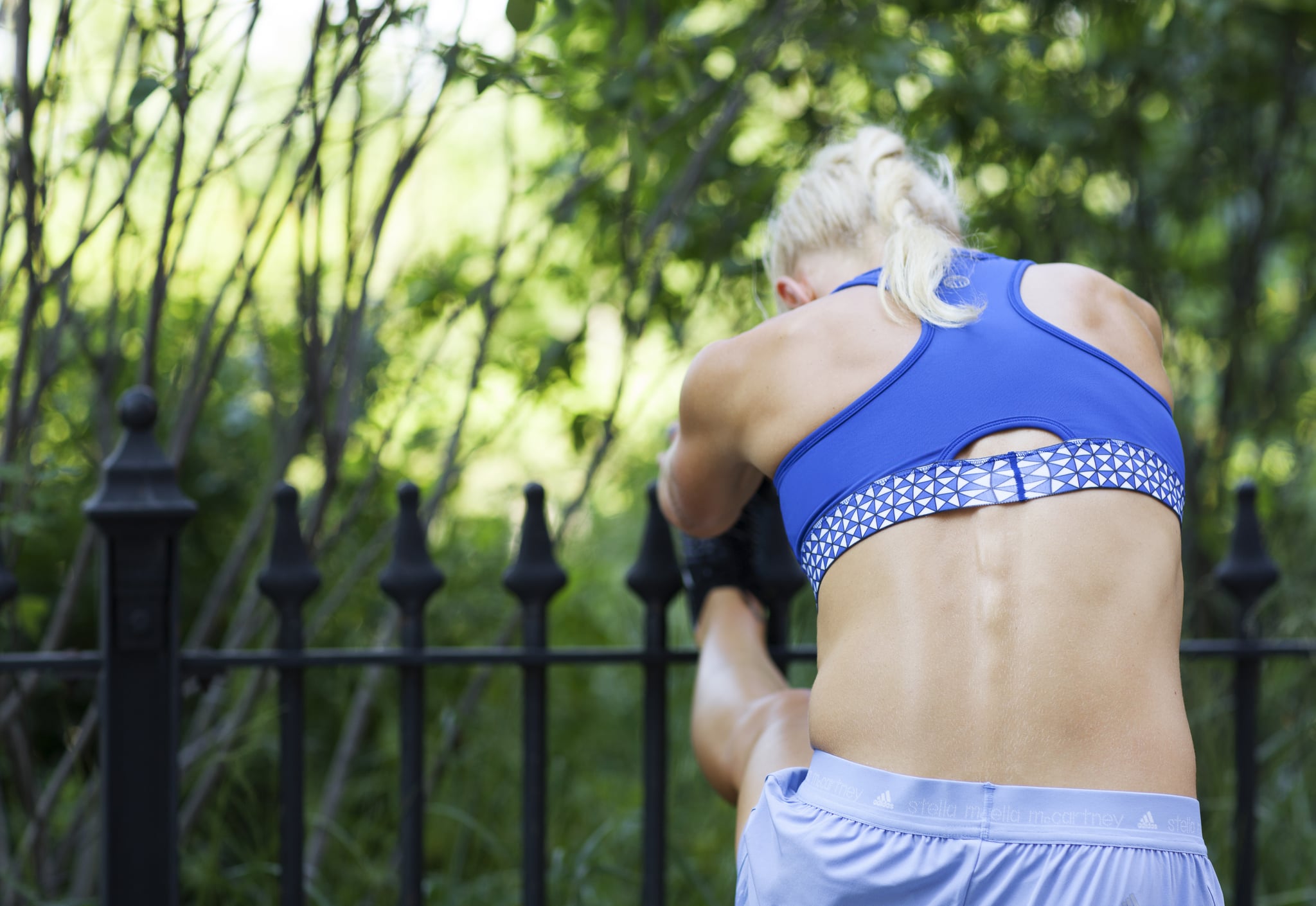 Quality activewear should be seen as an investment. If you're dropping $100 on a pair of leggings you expect to last, you should be following the best care practices to preserve them for as long as possible. And that includes washing your sweaty gear the right way. There's nothing more disappointing than realizing your favorite leggings still smell like your hot yoga studio after several washes. At that stage, you've pretty much reached the point of no return. To prevent that from happening, always stick to these six rules below.
Don't leave clothes unwashed for too long: The longer your precious gear stays dirty, the more difficult it becomes to remove odors. Wash your clothes ASAP instead of allowing them to sit in your hamper (or inside a plastic bag) for a month — especially if they're drenched in sweat.
Allow sweaty clothes to air-dry: Speaking of sweaty clothes, hang them up to dry completely before you add to your pile of dirty laundry. This will prevent the growth of odor-causing bacteria and keep the rest of your garments from getting involved.
Soak in white vinegar before washing: Before even tossing your laundry load into the wash, presoak your soiled gym clothes in white vinegar and cold water for a minimum of 15 minutes. This will help kill bacteria and eliminate odor.
Use the right amount of laundry detergent: You'd think that the answer would be to pour in more, but trust us. Using too much detergent could actually contribute to the buildup of odor-causing bacteria. On the other hand, detergent alone may not be enough to rid the smell of lingering sweat. Add half a cup of baking soda to your load during the rinse cycle to help neutralize odors.
Wash clothes inside out: Since your sweat and dead skin are living on the inside, maximize your wash by exposing the dirtiest part of your gear. This will result in a better clean.
Avoid the dryer: You should be flat-drying your leggings, tanks, and sports bras to extend the life of your product rather than machine-drying them. Not only will this prevent any damage to the fabric, but it'll also keep any lingering bacteria from smelling worse.
Image Source: POPSUGAR Photography / Rima Brindamour