How Long Can You Keep a Sports Bra On?
How Long Is Too Long to Wear a Sports Bra?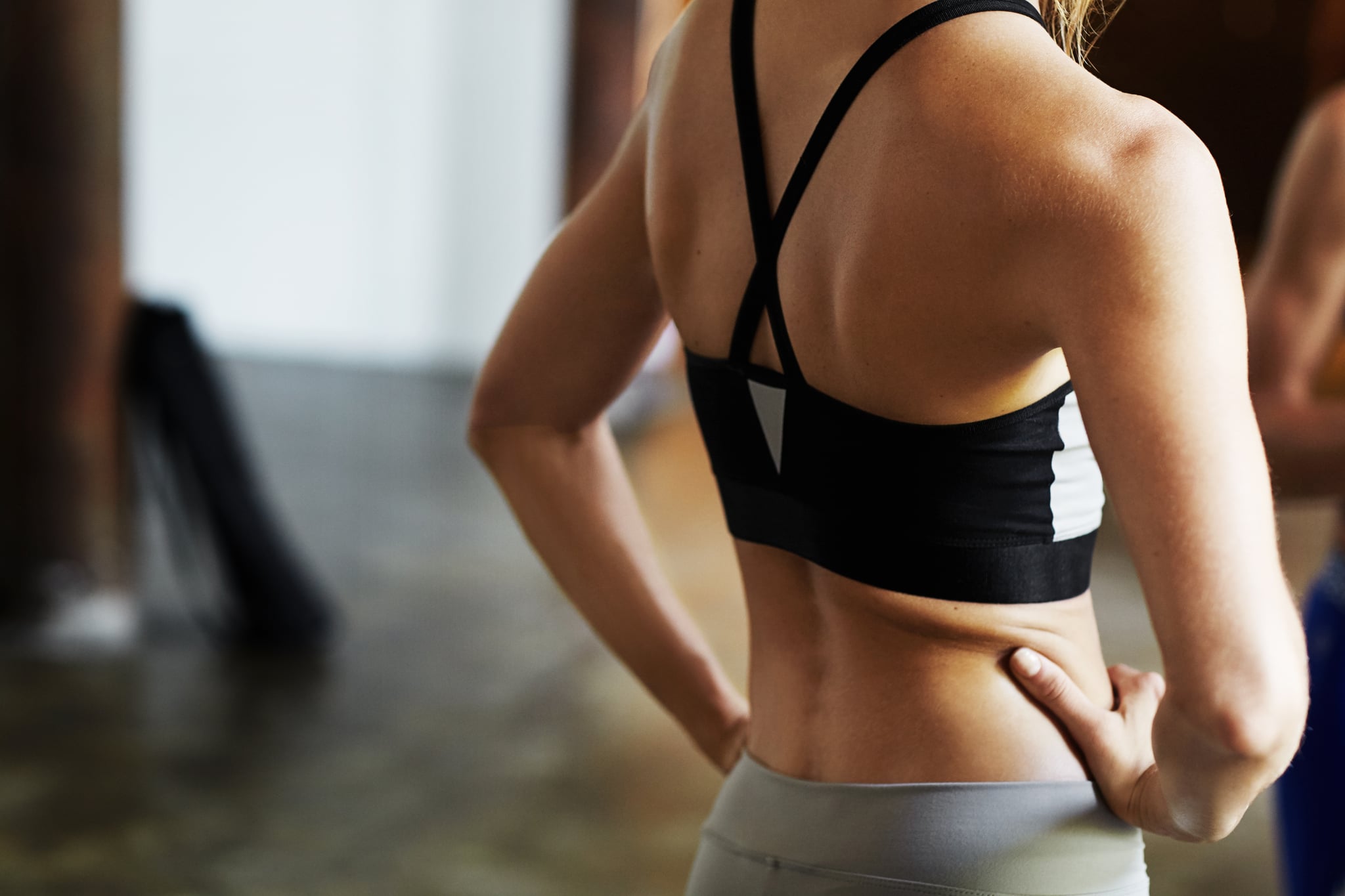 Some women practically live in their sports bras, whether for workouts or while lounging around at home. But is there such thing as wearing them too often or for too long? The answer is that it depends on the type of bra and whether you've been keeping on the same sweaty gear all day. But for the most part, you should be safe to wear it for extended periods of time — as long as it fits properly.
Bras you'll want to avoid wearing all day long include compression sports bras, encapsulation sports bras, and underwire sports bras. According to Nike, "Compression bras use material to press breast tissue against your body to control bounce," while encapsulated ones "feature cups that surround each breast to give you a higher level of support and control." These two types were specifically designed with motion in mind and typically feel tighter to provide support. Some signs that indicate you should take it off promptly after your workout include:
If you feel any discomfort.
If the bands are leaving deep, red marks on your skin (and affecting circulation).
If your straps are pinching your skin.
If your chest feels tight and it's difficult to breathe comfortably.
These are also telltale signs that your bra may be too small for you. You want it to feel supportive but above all comfortable. You should especially be good about taking your sports bra off immediately after a sweaty workout to avoid rashes and skin irritation.
Bras that are generally safe for long wear are ones that are soft and wire-free. And in case you're wondering if it's OK to wear them to bed, the same rules apply. There has yet to be any research showing that sleeping with a bra or sports bra on causes breast cancer. Keeping them on won't make your breasts perkier, either (you can't cheat gravity and age). As long as your sports bra is dry and it doesn't dig into your skin, wearing it for a long period of time shouldn't cause you harm.
Image Source: POPSUGAR Photography / Rima Brindamour