How to Lose Weight Safely
How to Make Sure You Don't Lose Too Much Weight, According to Experts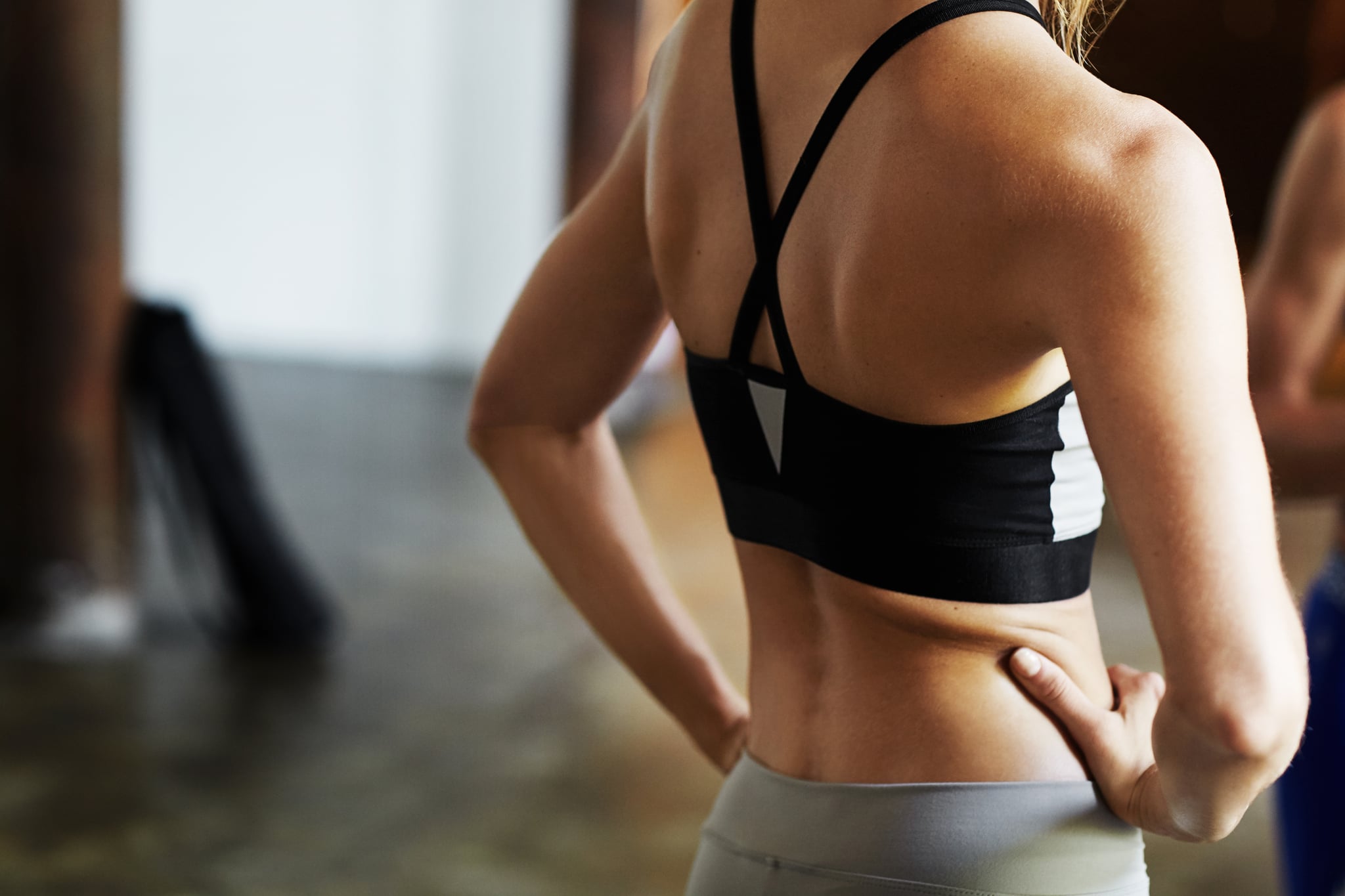 If you're on a weight-loss journey, hitting your goal weight might seem like an impossible feat — a number you won't hit until the distant future. But as you start to lose weight, you may notice that it's coming off faster than you anticipated. In fact, as some people go into weight-loss modeweight-loss mode, they may not know what their actual goal weight should be or when to stop.
Turns out, losing too much weight is rare in the absence of an eating disorder, according to Eduardo Grunvald, MD, program director at UC San Diego's Weight Management Program. "Your body has built-in mechanisms to prevent you from losing too much weight," he said.
Still, some people may be so focused on losing weight that they end up losing too much, including muscle mass. Unfortunately, this is inevitable, Dr. Grunvald said. "Any time you lose weight, you're going to lose approximately a quarter to a third in body mass, so you can't get around [losing muscle]," he explained. To minimize this, he recommends resistance training throughout the weight-loss process and eating adequate amounts of protein, about 15 percent of your daily calories.
Why Losing Weight Too Fast is a Bad Idea
And just like being underweight isn't healthy, losing it too fast is unhealthy, too, especially if you're on an extreme calorie deficit. "The American College of Sports Medicine recommends one to two pounds of fat loss per week," Jim White, RD, NASM, owner of Jim White Fitness and Nutrition Studios, said. Although people who weigh more can lose weight quicker, if you are feeling tired, dizzy, or irritable, or dropping as much as five to 10 pounds a week, then you might be losing weight too fast.
"I always say it can go on as fast as it can come off," Jim said. "The weight loss game is a marathon not a sprint and it's important to lose a moderate amount of weight over a longer period of time."
How to Figure Out Your Goal Weight
To make sure you don't lose too much, it's important to figure out your goal weight. Since everyone's body is different, your exact goal weight will differ depending on your height, age, activity level, and body type, and should best be decided between you and your doctor or other healthcare provider. In general, Jim said your ideal body weight can be calculated by your height: For men, it's 106 pounds plus six pounds for every inch over five feet, i.e. if a man is five-foot-eight, his goal weight should be 154 pounds. For women, it's 100 pounds plus five pounds for every inch over five feet, i.e. if a woman is five-foot-four, the ideal weight is 125 pounds.
Again, that formula is just a guideline; Dr. Grunvald said that with obese patients, doctors rarely go by the BMI chart. Instead, doctors recommend patients start out by losing five to 10 percent of their starting weight; so if they weight 200 pounds, start by losing 10-20 pounds, and go from there. He added that losing any more than that and keeping it off isn't the norm.
How to Add Muscle After Losing Too Much Weight
On the rare chance that you did lose too much weight and want to put on some muscle, Jim says to slowly add in more (healthy) calories, about 200-300 extra a day. "Stick with adding in mostly lean proteins, whole grains, fruits and vegetables and low-fat dairy," he said. When it comes to exercise, he recommends weight training two to three times a week.
And while your diet should be about 15 percent protein when you're losing weight, you may need to up that intake when you are trying to bulk back up — about 0.5 to 0.8 grams of protein per pound of body weight.
Image Source: POPSUGAR Photography / Rima Brindamour