How to Make Overnight Oats
A Meal-Prep Dream: 3 Easy Breakfasts From 1 Simple Recipe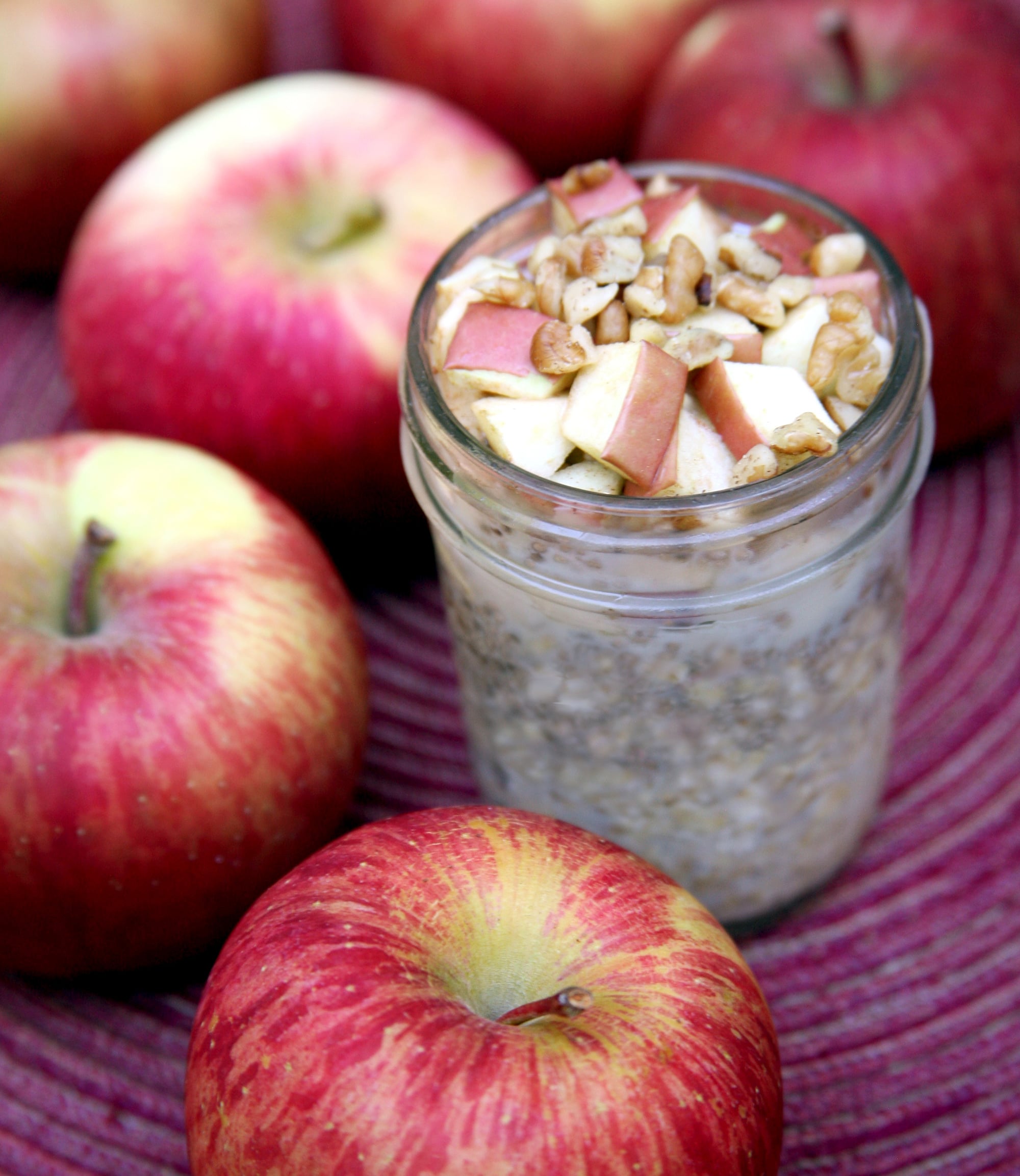 When you're trying to eat healthy, a little prepping goes a long way — especially if you're in for the long haul. And you are, right? Of course you are, because slow and steady definitely wins the healthy race. We think meal prep is a key part of making sustainable lifestyle changes along with healthy homemade breakfasts. That's why we are loving this overnight oats recipe — it makes three breakfasts with no-cooking required. This recipe is part of our 2-Week Clean-Eating Plan, which teaches you to eat healthy and meal prep with printable shopping lists, recipes, and menus.

Ingredients
1 1/4 cups rolled oats
1 3/4 cups unsweetened almond milk
2 teaspoons maple syrup
1 teaspoon vanilla extract
1/4 teaspoon cinnamon
1 medium apple, chopped (divided)
Topping:
2 tablespoons chopped walnuts
Directions
In a medium bowl or storage container, stir together oats, almond milk, maple syrup, vanilla extract, cinnamon, and 1/2 of the apple, chopped. Cover and let sit in the refrigerator until the oats soak up the milk and soften, overnight or for at least 4 hours.
For this breakfast, serve 3/4 cup of the oats topped with the remaining chopped apple and walnuts.
NUTRIENT TOTALS
Calories: 357.5
Protein: 8.645 g
Carbohydrate: 50.9 g
Dietary Fiber: 8.153 g
Total Sugars: 17.9 g
Total Fat: 14.4 g
Saturated Fat: 1.405 g
Sodium: 116.8 mg
Information
Category

Breakfast/Brunch
This recipe makes three 3/4-cup servings. The nutrient totals below include the toppings of half an apple and two tablespoons of walnuts. Feel free to top with whatever fruit and nut combination you have on hand.
NUTRIENT TOTALS
Calories: 357.5
Protein: 8.645 g
Carbohydrate: 50.9 g
Dietary Fiber: 8.153 g
Total Sugars: 17.9 g
Total Fat: 14.4 g
Saturated Fat: 1.405 g
Sodium: 116.8 mg