How to Stay Healthy During Ramadan in the Middle East
A Beginner's Guide to Staying Healthy During Ramadan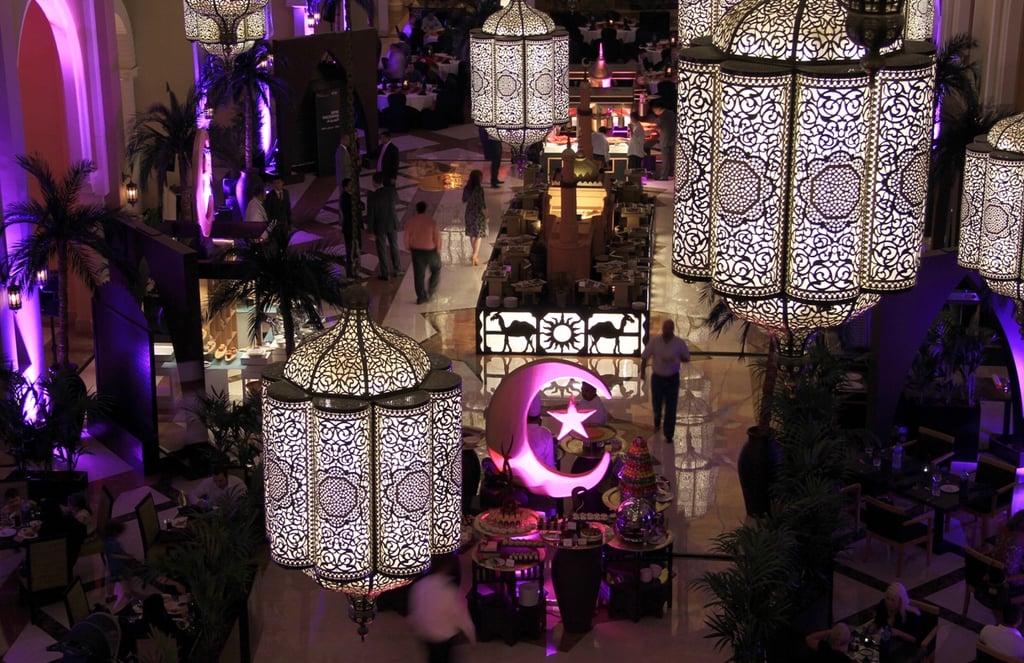 Ramadan can be a challenging time, especially in the heat, so it's important to plan your menu ahead of time to help avoid low blood sugar, headaches and cramps, plus stomach acidity and constipation.
Light exercise for 15-20 minutes is okay to do each day according to Doctors Anita Gupta and Anna Burattin from the Burjeel Hospital Abu Dhabi, and of course hydration is vital at the allowed times.
Here's what's best to eat and drink to stay healthy during the Holy Month.
How to break the fast
Get energy up with dates and fruit juice or milk. Following the Maghreb prayer get stuck into a soup or slow digesting oats to introduce food into the system in a comfortable way.
What about dinner?
After the prayer time, choose something like fish or meat with multicolored vegetables to get your phytonutrients and antioxidants, this is also a good time to take in more dairy and fruit, plus cereals and bread containing seeds and wheat. Lentils, beans and rice are also great foods for slow digestion which will supply energy for around 8 hours and help you use the bathroom regularly.
Ditch the candy, nuts are great as a dessert.
What to have for breakfast?
Suhoor time lasts right up until before dawn and is a good opportunity to take in fiber with food like hummus, but be careful not to overeat. Choose something with complex carbs and protein. Think eggs on whole grain toast, crackers and peanut butter, plus fruit and veg that's rich in minerals like bananas and raisins, spinach, beans and cheese.
What should I drink?
Get in at least eight glasses of water before bed to avoid dehydration and don't have tea, coffee and sodas.
What shouldn't I eat?
Try not to go down the salty, fried or spicy food route so you don't feel thirsty or experience heartburn and indigestion.
Ramadan Kareem!
Image Sources: Mazaher and Movenpick Ibn Battuta