Ibithaj Muhammad Fencer
Meet the Fencer Who Will Wear a Hijab to the 2016 Olympics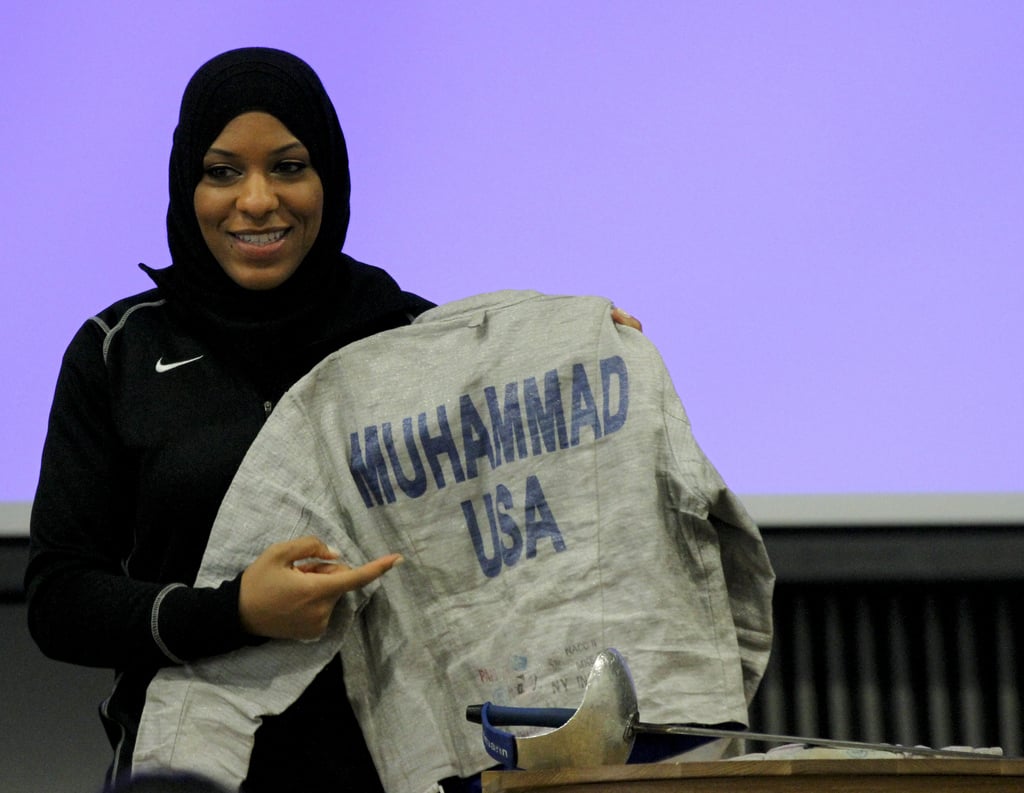 Earlier today, the Olympic Committee announced that Ibithaj Muhammad has landed a spot on the 2016 USA Olympic fencing team. While Muhammad, who is currently ranked No. 7 in the world, is one of the first two fencers to cinch a spot on the team, this talented fencer is setting another precedent, as well. When Muhammad plays for the U.S. this summer in Rio, this sabre fencer will become the first American to compete in the Olympics in hijab.
Muhammad, a proud Muslim, is garnering attention for breaking boundaries as a female athlete-- and the work she is doing extends to outside the fencing strip, too. Along with her siblings, Muhammad launched a clothing line aimed at women who want modern, conservative clothing. She got into fencing in the first place because her mother found it was the only sport in which the uniform provided enough coverage for female athletes, and Luella works to create items that are modest and trendy to women like Muhammad.
We can't wait to see how this superstar performs this summer-- the countdown to Rio begins now!
Image Source: Flickr user U.S. Embassy in London