Intermittent Fasting and Weight Gain
I Gained Weight When I Started Intermittent Fasting — Here's the 1 Mistake I Made
When I was researching the crap out of intermittent fasting (IF), one of the most appealing reasons to try it was that I could eat whatever I wanted and still lose weight. So many experts said not to worry about calorie counting. Just eat within your window and you'll get lean and ripped.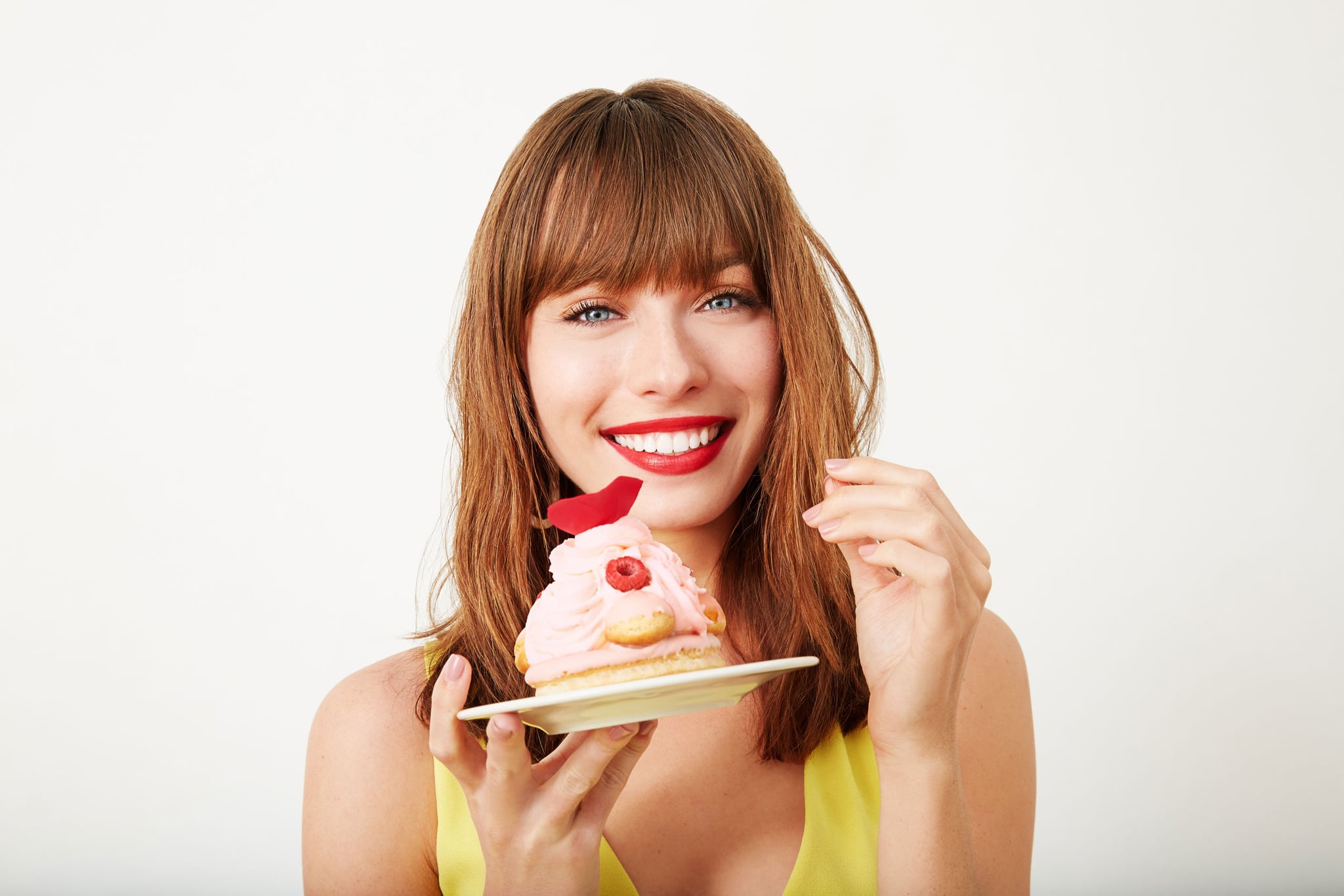 Um, that is so not true. Though condensing your meals and snacks into a shorter eating window can help you create a calorie deficit, which is necessary if you want to lose weight, intermittent fasting doesn't automatically equal weight loss. It does allow you the freedom to eat larger meals, but you most definitely cannot eat whatever you want.
That's the mistake I made. In the first few months of doing IF, I'd skip eating breakfast, but then I'd eat three meals plus a snack and then maybe dessert after dinner. It was all within eight hours, so I thought it was all good. I ended up losing belly fat that first month, but then I started gaining weight.
Was I the only person on the planet doing intermittent fasting and gaining weight? I didn't understand why until I did more research and realized I still needed to watch my calorie intake.
So I went down to two meals and one snack — and that's my sweet spot. I'm more mindful about appropriate portions, and I started taking pics of my food before I eat it to keep myself accountable. I also condensed my eating window and dropped it down to six to seven hours instead of eight, and that seems to help prevent overeating at night. I also found that drinking tons of water during the day helps; I discovered that when I think I'm feeling hungry, I'm usually just thirsty.
Learn from my mistake! If you're diving into intermittent fasting and one of your main goals is weight loss, keep an eye on portions and calories. Be conscious about eating until you're satisfied, but not stuffed. And don't just eat because you can or just because it's during your eating window — recognize when you're truly hungry. Eat healthy most of the time and keep track of your food if you need to. Once that happens, you'll find that intermittent fasting is the most effortless way to lose or maintain weight.
Image Source: POPSUGAR Photography / Diggy Lloyd