International Basketball Federation Hijab Rules
Playing Basketball Around the World Just Became Way More Inclusive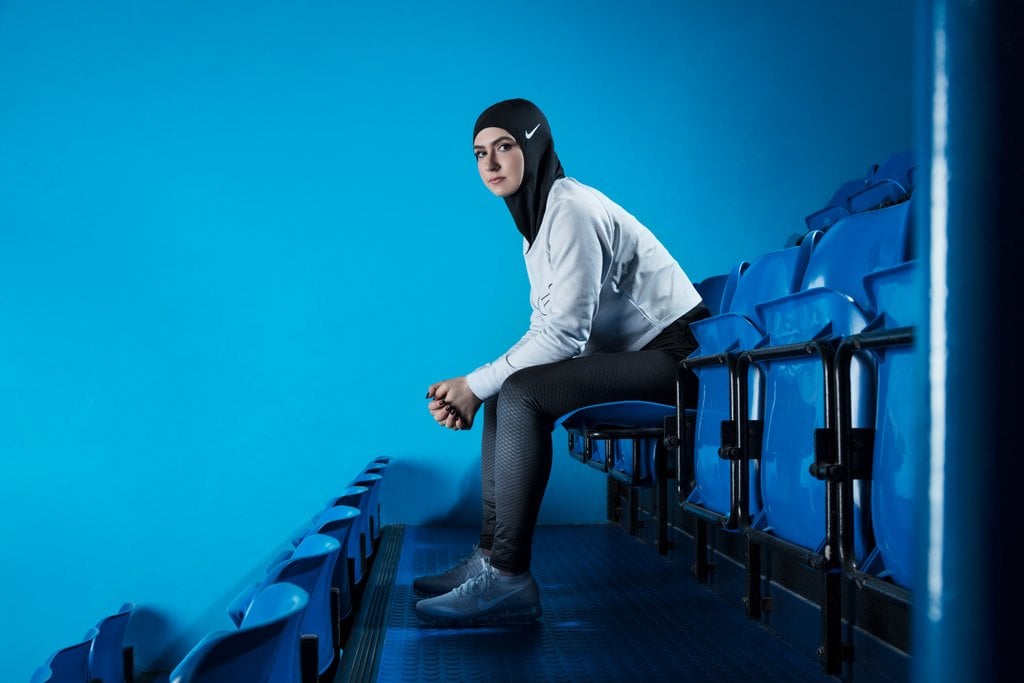 Muslim athletes have long faced challenges regarding dress code in their respective sports. Many international sporting rules bar athletes from participating in modest clothing--especially if that means a garment covering their head. Though Nike recently announced the launch of a sports hijab (the first to come from a major sporting brand), elite athletes still face difficulties in figuring out how to dress while competing in their sports.
There has been progress: in 2016, Muslim fencer Ibtihaj Muhammad became the first American to compete in a hijab at the Olympics; and at the 2012 Olympics, the rules for beach volleyball uniforms changed, allowing athletes to ditch the usual uniform of a bikini in favor of long-sleeves and full-body suits.
Now, another ruling has passed, making basketball the latest sport to promote inclusion. As of October, 2017, The International Basketball Federation (FIBA), will allow athletes to participate in hijabs--or other headgear (yarmulke, for example), as long as it does not obscure the face.
There are a few other stipulations, which FIBA has outlined to make the rules clear for coaches and players alike:
"- it is black or white, or of the same dominant color as that of the uniform;
- it is one same color for all players on the team (as all accessories);
- it does not cover any part of the face entirely or partially (eyes, nose, lips etc.);
- it is not dangerous to the player wearing it and/or to other players;
- it has no opening/closing elements around the face and/or neck;
- it has no parts extruding from its surface."
Even with these rules, international basketball is the latest sport to support inclusion for athletes of all cultures, and it's a step in the right direction to breaking down barriers in sports across the globe.
Image Source: Nike