Interview with The Founders of Eleveate
Meet the Women Behind UAE-Based Activewear Brand, Elevaete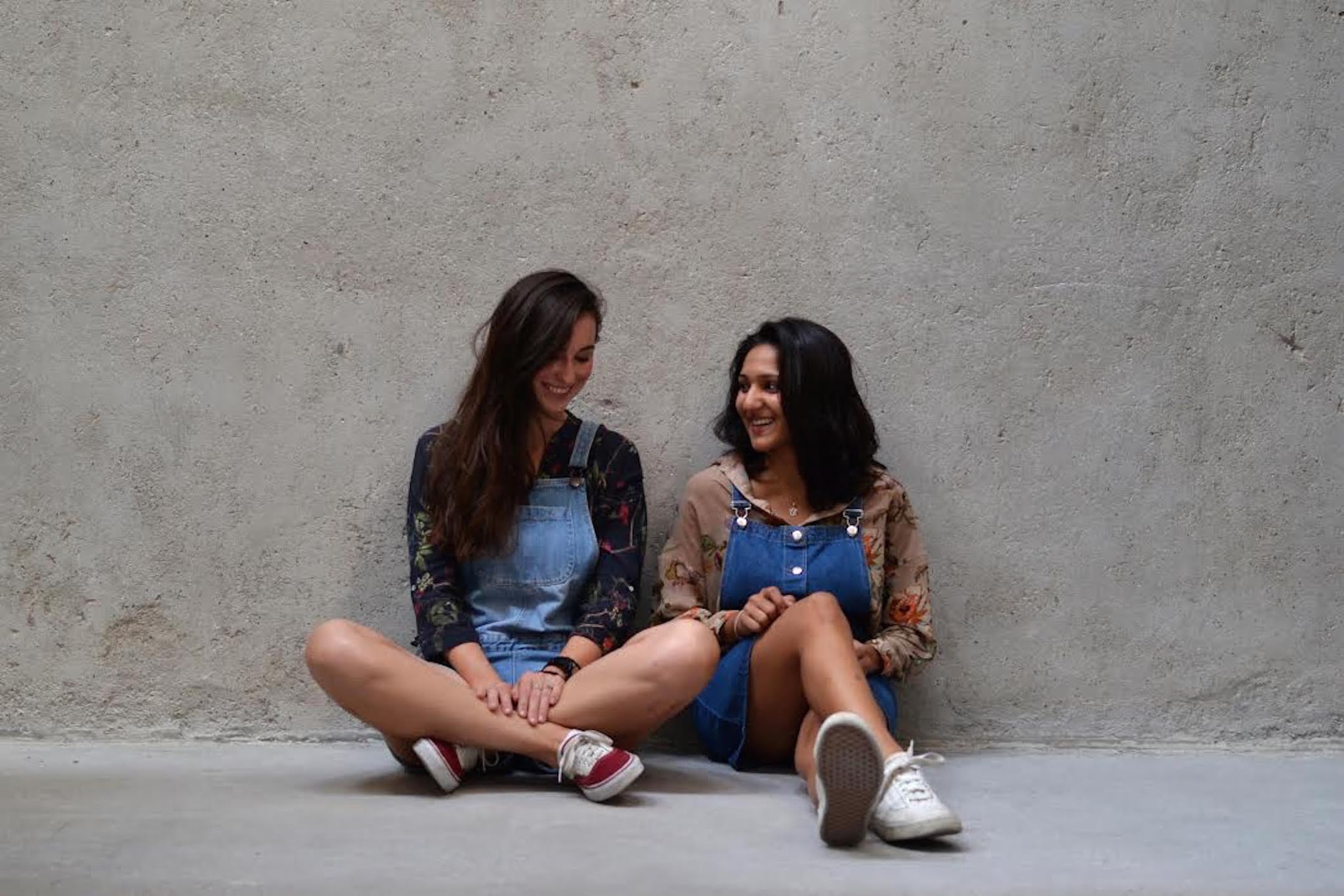 We sat down with the founders of UAE-based activewear company Elevaete to talk their inspiration, challenges, and plans to expand throughout the region. Read on to see why Elevaete is the activewear brand you need to up your fitness game.
PS: When did you launch, and what prompted you to start Elevaete?
DANA
There's a lot of personal factors that came into Elevaete and I think that's what makes it so special. We wanted to create something that would send a message and leave a positive mark, something with purpose that, of course, would realistically also need to be profitable to sustain itself and us. I had just finished a contract job in January 2016 and didn't want to hop into another 9-5 desk job. I took a bit of time off to figure out what I really want to do next, so after a bit of relaxing, traveling and worrying my parents something sparked a little fire.
In May, a friend planted an idea in my head to create activewear leggings for women (bearing in mind I have no design background) and I really liked the thought of that, especially if I could combine it with a purpose. So I asked my closest friend who lives across the ocean in LA if she'd like to create some designs and help me with the concept, and she dove headfirst into the idea and brought Elevaete to life. A few weeks went by of us trying to figure out how to even go about creating this business and along comes Tanvi.
TANVI
I was at a crossroads in my life where I was unsure of whether to stay in New York City and I felt like I was lacking the community and positive social impact that led me to pursue activewear design in the first place. I had recently left a full-time job and was freelancing for a few different clients trying to remember why I loved what I did. I had made plans to temporarily move back to Dubai and since my industry didn't quite exist there, I decided I had to be the one to create it.
DANA
One thing led to another and now we're legally bound partners who don't go a day without speaking (or panicking) about all things Elevaete and how to make women's lives a little better. We launched our first limited edition top, the Emira-Tee, on November 23rd and based on the response I think we have some high expectations to fill! Our first mini-collection will be launching in early 2017.
Who is your line designed for? Who is the Elevaete girl?
DANA
Our line is designed for every girl and woman. Whether she has yet to start, is at the beginning, middle or peak of her fitness journey, we want to be there. We've created a line that is very conscious of this region and we want everyone to feel like they can wear our clothes. Whether you prefer to cover up a little or show off your 'guns' we've got you covered. We focus a lot on being an all-inclusive brand. With that in mind, everyone is and can be the Elevaete girl. We want to encourage girls and women to work together, to support each other, to get elevaeted.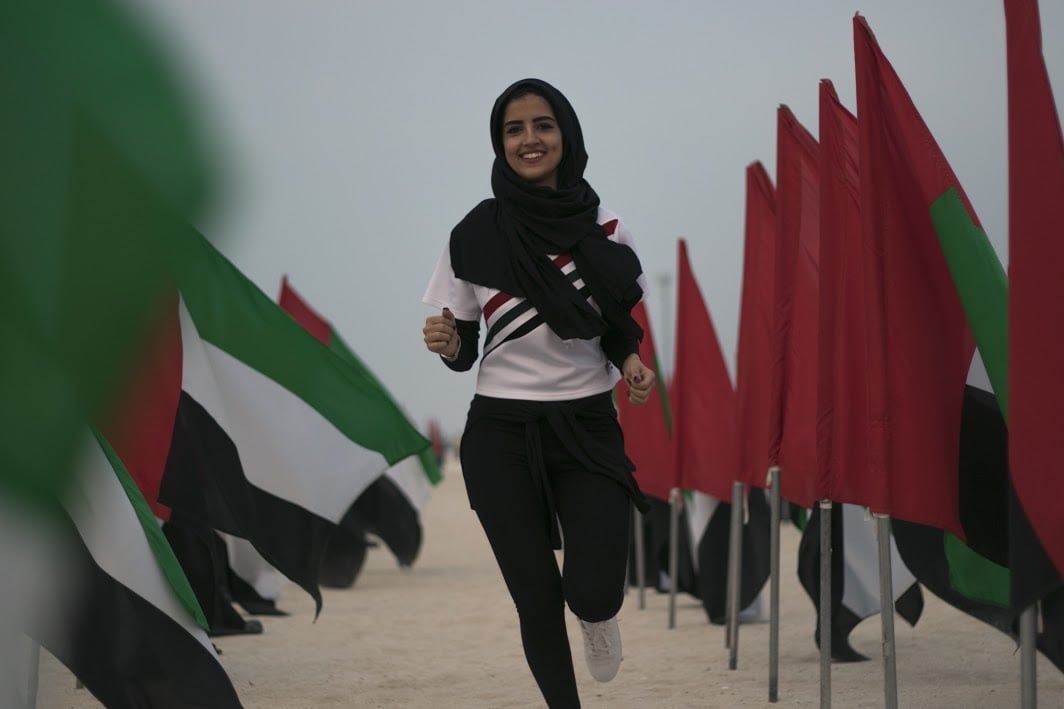 What has your biggest challenge been since launching?
TANVI
Do I have to name just one? It often seems like every day is a challenge and we have come to make "let's roll with it" our motto because more often than not, that's about all we can do! A big one has been creating a "made in UAE" supply chain. Since we want to remain a grassroots, local brand, this has been very important to us as well as exceedingly difficult. That's when having a partner becomes so valuable and we can rely on each other to keep calm and find practical solutions.
Can you talk a bit about the production of your products? Where are they designed and made? Distributed? What are your future plans for the brand?
TANVI
Our products are all made in the UAE from imported fabrics. There are no fabric mills knitting their own yarn here (yet) but we have come to know and support the local industry. Factories have suffered somewhat in the last 10 to 15 years but are seeing a resurgence lately that we are proud to be a part of.
The designs are done in our homes, in cafes, pretty much anywhere I get ideas! I spend tons of time conceptualizing, researching and sketching, then I bounce them off of Dana until we get it right.
Currently, we only distribute nationally but are looking to grow in the coming years to be able to support women across the MENA region.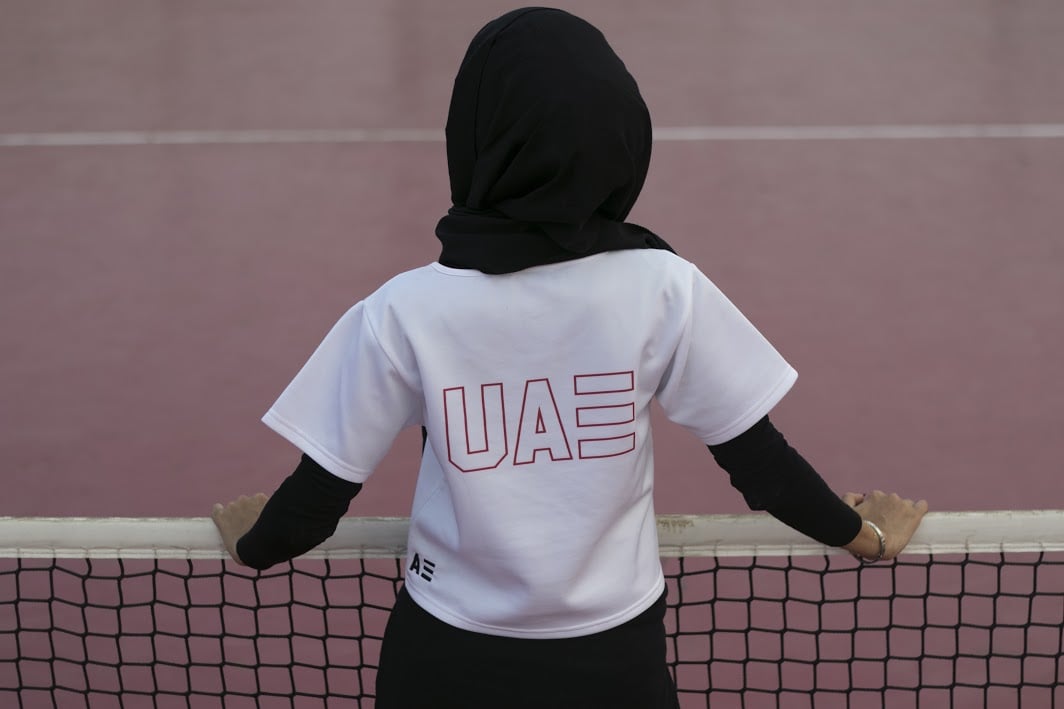 Why is an endeavor like this particularly difficult as a woman, and specifically as a woman in the Middle East?
TANVI
Although being a woman can at times be difficult in this field, we want to highlight the fact that women in this region have so much more strength than other's may perceive. Their cultural values can limit what they wear to train in and tough workouts in this Middle Eastern weather are no joke - especially when you are fully covered or wearing many layers. Despite that, we are seeing Emirati's competing in regional tournaments, opening gyms, becoming trainers, and breaking records. These women fight to have such opportunities and that is what makes the value that much more. Even though it is difficult, it is incredibly rewarding.
Men in fitness seem to both understand and recognize these women for their talent and perseverance which has helped the UAE fitness movement grow exponentially in the last several years.
Having grown up in and alongside the UAE, we truly know the meaning of the term "endless possibilities". When we were born, we couldn't have dreamt that this country would become what it has. With that in mind, Dana and I know that we can create big impact starting with even a small gesture as long as we have a strong vision.