Jennifer Aniston Diet and Exercise
Jennifer Aniston Continues to Be the Picture of Wellness — Here Are All Her Health Secrets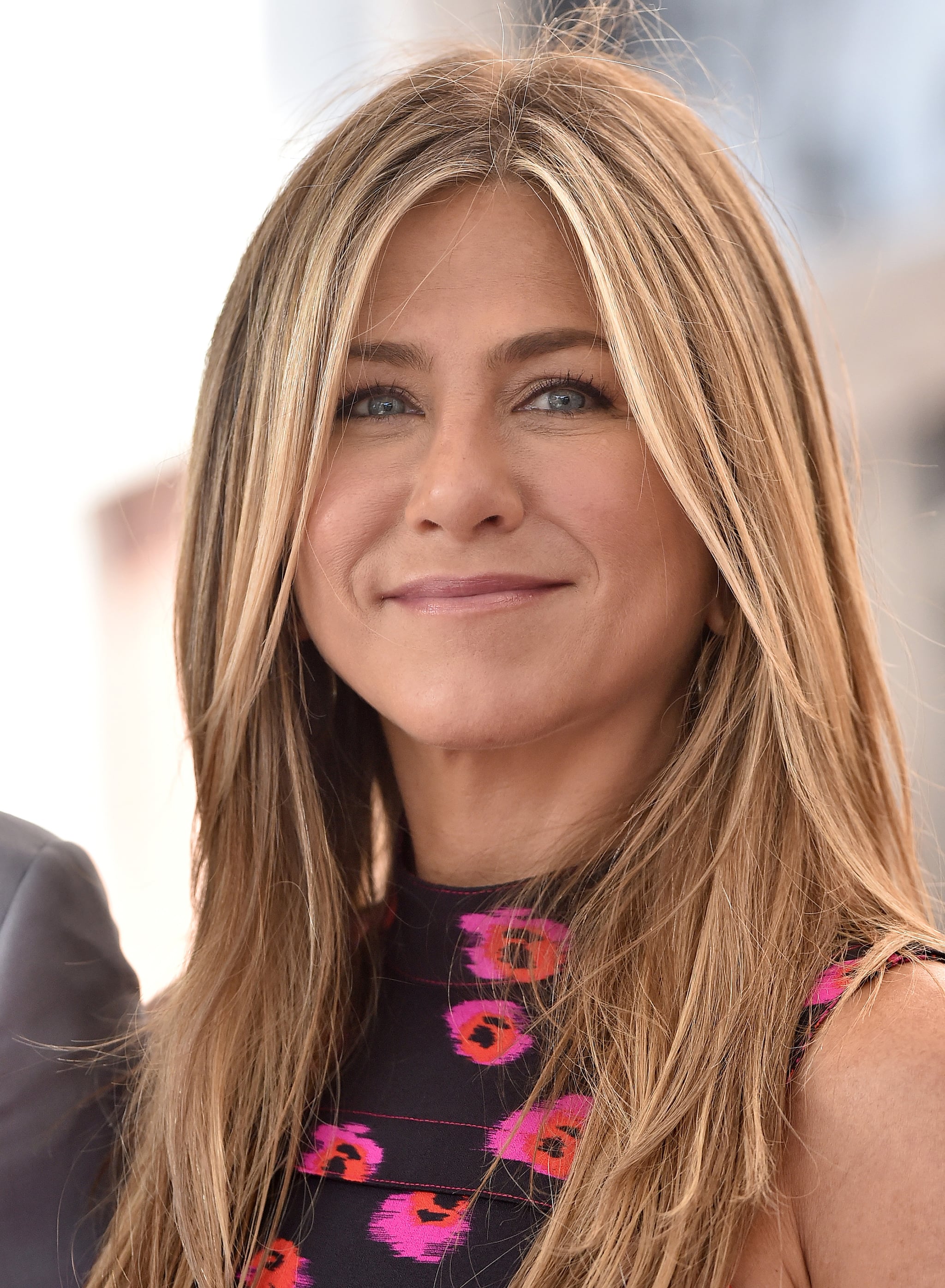 Jennifer Aniston is frickin' timeless — the woman doesn't age, and it seems like she's been on a constant glow-up since the early '90s. Jen is someone who has committed to healthy living for decades, and we feel like we're always learning something new from her wellness routine.
While her diet may vary a little from year to year and she picks up a new exercise now and then, one thing stays the same: her healthy balance and commitment to treating her body right. That's something we can all aspire to. Read on for her secrets.
Healthy Breakfasts
A great healthy lifestyle starts first thing in the morning, and Jen knows that! She told Elle that her morning consists of warm lemon water when she wakes up, then "a shake or avocado and eggs, which is one of my favorites . . . I sprinkle a little coconut oil on that. Sometimes, I'll have a puffed millet cereal with a banana or I'll do oatmeal with an egg white whipped in at the end."
What does a shake look like for Jen? Either a maca cherry smoothie or collagen smoothie — also full of superfoods and energy boosters! We'll have what she's having.
Queen of Salads
You may have heard the infamous (and true!) story that Jen ate the same salad every day for 10 years — a "doctored up" version of a Cobb salad that she, Courtney Cox, and Lisa Kudrow ate daily. Jen's a fan of adding grains to her salad lunches, like quinoa, bulgar, and tabouleh — like in this quinoa salad.
Lunch and dinner are pretty similar for Jen, according to her 2016 interview with Elle. She likes to keep her meals simple, basic, and veggie-heavy with some lean protein.
Balanced Exercise
It's no secret that Jen has been into yoga and meditation forever — way before it was cool, even. Such a trend-setter. Recently, she's loved working with a personal trainer and The Class by Taryn Toomey (we're also huge fans of that workout!).
According to People, she also goes to Spin-yoga classes three days a week and balances the cardio with at-home weight-training exercises. "I usually do a trifecta. Fifteen minutes on the bike, 15 on the treadmill running, and then 15 on the elliptical. You have to shake it up, you know, muscle confusion."
Occasional Indulgences
So when does she let loose and live a little? As a true California girl, at a Mexican restaurant. She told Elle that she will "go all out" with Mexican food and loves pasta. It's all about balance, right?