Julianne Hough Workouts
The 1 Workout Hack Julianne Hough Uses When She's Lounging Around at Home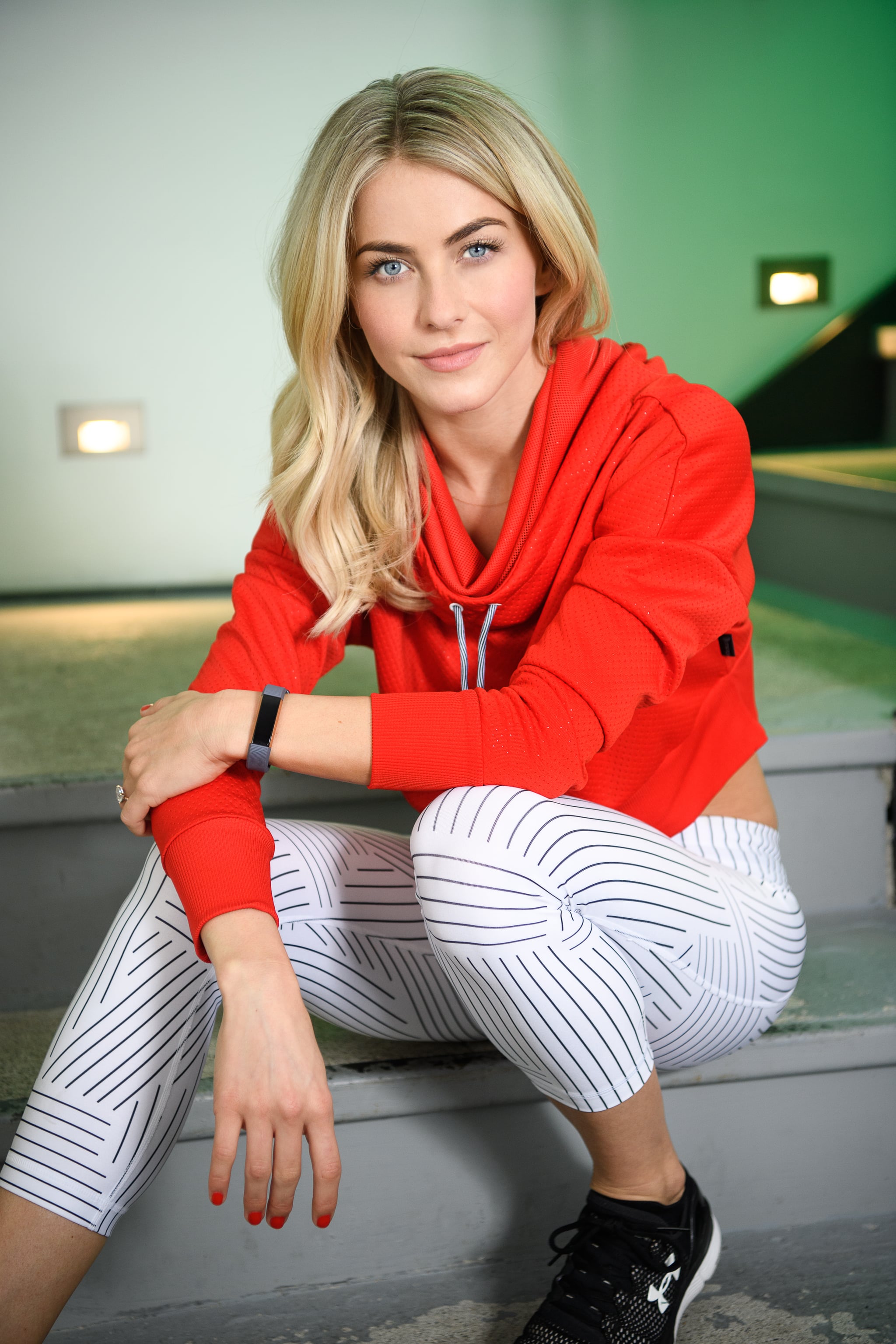 Julianne Hough certainly knows a thing or two about fitness. Her impressive career as a professional dancer aside, the 29-year-old actress and former Dancing With the Stars judge has a passion for working out and staying in shape (as evident by her washboard abs). Even when she's not hitting the gym with friends, she finds a way to get her workout in at home.
POPSUGAR recently had a chance to talk with Julianne about SpeakENDO's Endometriosis Awareness Month campaign, and we couldn't help but ask about her favorite strength-training exercises. Aside from giving us tidbits about how to get her incredible "dancer's body," she gave us an amazing hack for staying active when you're hanging out at your house.
While she's a fan of low-weight, high-interval workouts, every now and then she likes to mix it up by doing heavy weights to shock her body. In addition to doing heavy weights, she is a big fan of full-body workouts like Body By Simone or Tracy Anderson. "I feel like that's what really shapes my body into that dancer's body," she said. "While I'm doing legs and butt, I'm still working on my core or, like, one arm."
But there's one trick she uses when she's at home to stay in shape. "I love wearing ankle weights and wrist weights sometimes just when I'm around the house," she said. "Just to remind me, 'Oh, well, I can do squats just instead of just sitting here.' Especially if I didn't work out that day."