Kayla Itsines Motivational Tip
Kayla Itsines on Why She Always Does This 1 Thing For Her Health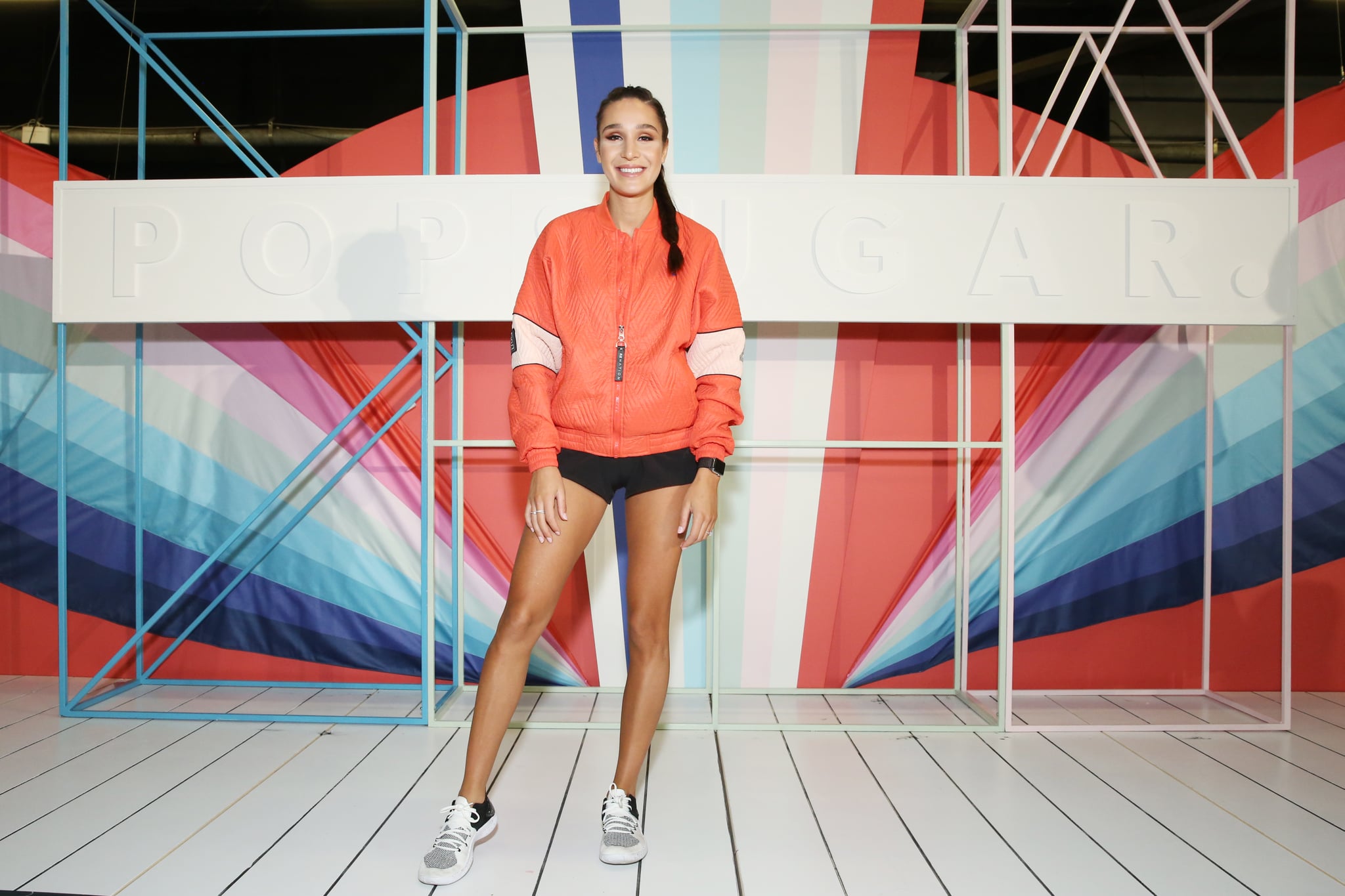 Kayla Itsines is one of the most influential trainers in the world, thanks to her 28-minute Bikini Body Guide (BBG) workouts. The guide includes a fitness and nutrition plan that lasts 12 weeks that can be done in the comfort of your home or at the gym. Thousands of women have credited Kayla for transforming their bodies, helping them become healthier and happier individuals.
At POPSUGAR Play/Ground, Kayla said that she didn't expect anyone to show up for the first boot camp she did overseas. "I opened the doors and there were 2,000 girls there. I started crying . . . and I realized I was on a really great path to doing some awesome things." Kayla has launched ebooks, hard-copy books, and a new app — and she has no intentions of slowing down any time soon.
Kayla's job is to motivate and inspire millions to get fit and be healthy, but she confessed to POPSUGAR that at times she too feels unmotivated. "If I don't feel motivated to get out of bed, I don't. I listen to my body. If I wake up and I feel like crap, I actually think about why do I feel like crap?" She said she runs through a checklist to determine why she isn't feeling good. She asks herself if she has had enough water, if she's done too much or too little in her workouts, and if she's eaten right. Bottom line: if she isn't feeling good, she doesn't force it.
We all have moments where we've felt lazy and uninspired, and Kayla says she does too. "On days where I know I'm just actually being lazy, I go onto Instagram, I see all you ladies and all your amazing transformations — you guys inspire me every day." Then she gets up and does her workouts.
Image Source: Getty / Monica Schipper