Keto Diet Before and After
I Lost 28kgs and Dropped 6 Dress Sizes on the Keto Plan ... and I Didn't Even Work Out
My weight has been going up and down for years, ranging from 68kgs to 85kgs. It would be one year of dieting and working out really hard to lose the weight, and then the year after, it would all come back again and again and again.
In August 2017, I reached my heaviest weight ever – 101kgs. it was hard, physically, emotionally, and socially. The idea of going back to a "typical" diet was unappealing and I just couldn't get myself to start. I was stuck in a very unhappy place.
One night I just found myself searching on YouTube for inspiration from people who had lost weight, and I came across the keto diet. I was hooked! Couldn't stop watching people's stories and the food looked incredible. I started researching, which led me to Dr. Eric Berg, and that was it – it made sense to me as a reasonable and scientifically proven effective way of life, and most importantly I knew it was right for me as I could see it as a lifestyle.
I started the ketogenic diet as well as intermittent fasting on September 1 2017, seven months after I was 28kgs down (I lost 20kgs in the first three months) and much more has changed since then.
I experienced diabetes type 2, insulin resistance, PCOS in my early 20s, and a prolactinoma tumour on my pituitary gland in my late 20s which was surgically removed when I was 30 or 31. I have experienced what carbs and sugars do to my body and being able to get an answer, scientifically, that makes sense to me is relieving. Knowing that there is a lifestyle that I can embrace and make me feel good physically, mentally, and emotionally, is priceless.
This is the first time that I feel I have mentally changed, that my approach to fitness is different. I am not just looking at losing weight anymore but at building a strong, healthy body. Even abs, why not?! Before, I would always think of excuses… now I believe that everything is possible if you are determined and if you are convinced about what you are doing.
I found what feels right for me and my body, and today it is my lifestyle, not a diet. Here's how I did it.
My weight loss program
I have tried so many diets and programs that are frustrating and so slow, as well as unsustainable for me because I like good tasting food. Doing the ketogenic diet has been the easiest approach for me, it has the fastest, most incredible and enjoyable results. I don't even consider myself on a diet. The food I eat is just delicious and this is the first time I don't feel pressured or deprived.
I have been doing the Standard Ketogenic diet which consists of eating 75 percent good fats, moderate protein (20 percent) and keeping my net carb intake at 5 percent (below 20g). If I have a hectic day, I will do 10-minute quick and delicious dishes, if I have more time I will do more elaborate dishes that meet the ketogenic purpose.
I also listen to my body; if I want a pizza, I will have a keto pizza. It consists of everything a normal pizza would have but instead of regular dough, I create a dough mainly made of a mix of cheese and almond flour. If I want something more whole, there are so many options like salmon or a good ribeye with its fat. If I feel like sweets, I will use sweeteners to make a quick chocolate mousse or tart. Basically, the approach is eating any dish I want by finding a way to substitute the carbs and sugars in it and maintain the latter below 20g per day.
For intermittent fasting, I mostly fast on a daily basis between 18 and 20 hours and only eat during the remaining hours. I usually start my fast period early evenings (after my last meal) as a big time frame of my fasting period is during my sleeping window, then fast throughout the morning and eat my first meal around 12 p.m. or 1 p.m. It works perfectly for me as I have never been big on breakfast; except weekends where we all enjoy a big breakfast as a family.
Intermittent fasting is also very well known for multiple health benefits, among them – dropping insulin levels, and increasing human growth hormones.
My weekly exercise schedule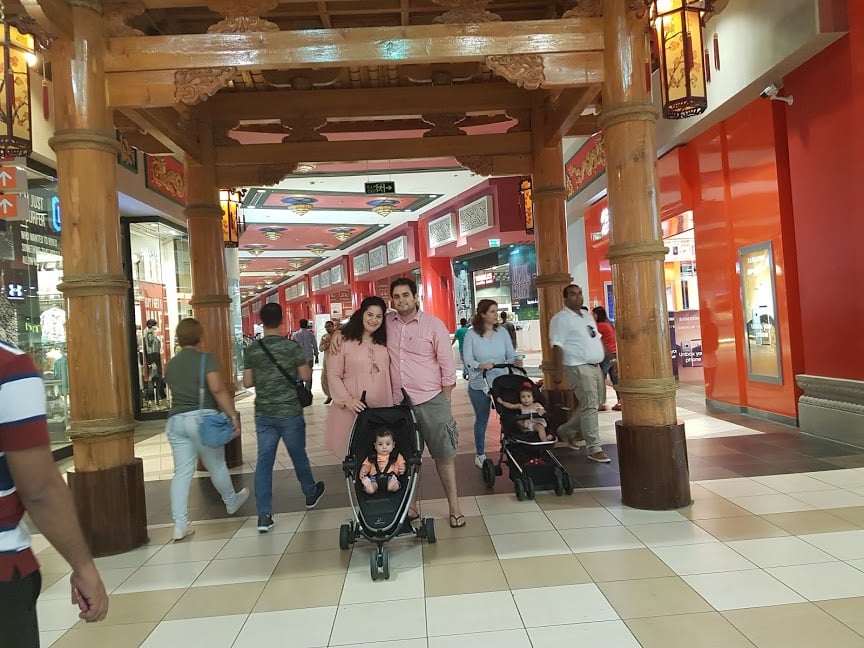 I did not exercise at all the first six months. It was not possible for me to change everything at once; I wanted to make changes that I knew I could sustain. I started training only a few weeks ago, starting slow with the rowing machine and general body exercises. My aim is to build strength, hence my training will mainly consist of weight training, probably three to four times a week.
I keep workouts exciting with music and determination. The fact that I lost 28kgs in seven months (see above for me in September 2017) by having great food makes me believe I can do anything. Keto and intermittent fasting have changed not only my body but how I perceive fitness and things in general. In my mind I know I can do it, and I guess that is my biggest motivation and excitement.
The benefits go beyond my own health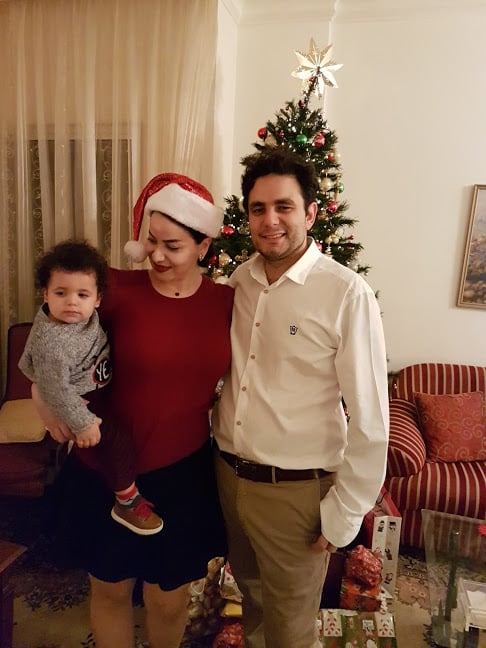 My starting weight was 101kgs in September 2017 and my current weight is 73kgs. The first 20kgs came off in first three months (see above for December 2017).
The weight was coming off fast and easily; that for the first time I didn't feel like I was on a diet. The fact that I finally found a lifestyle that worked for me and that I enjoyed, makes me feel great. And then so many things happened that kept on encouraging me…
My husband started seeing the results and got encouraged to do the same – he lost 26kgs as well!
It was easier to move, walk, I had more energy! I was able to play with my son without being out of breath every two minutes and having my body ache. I felt efficient and was able to do so much more.
Going out no longer meant taking ages to dress because nothing fits … literally to be able to wear a pair of jeans and T-shirt and be out feeling comfortable was great. Having people not recognizing me at all or not believing that I dropped so much weight… That "oh my god" look on their faces!
I felt younger, healthier, active…
I could socialize on keto, because it is so easy to adjust even when eating out. I just put away the carbs and eat all the rest.
I started to wake up excited thinking what will I cook today rather than thinking what to eat to not gain weight.
Everything changed. Truly...I just feel so blessed that I started this journey.
How I track my weight loss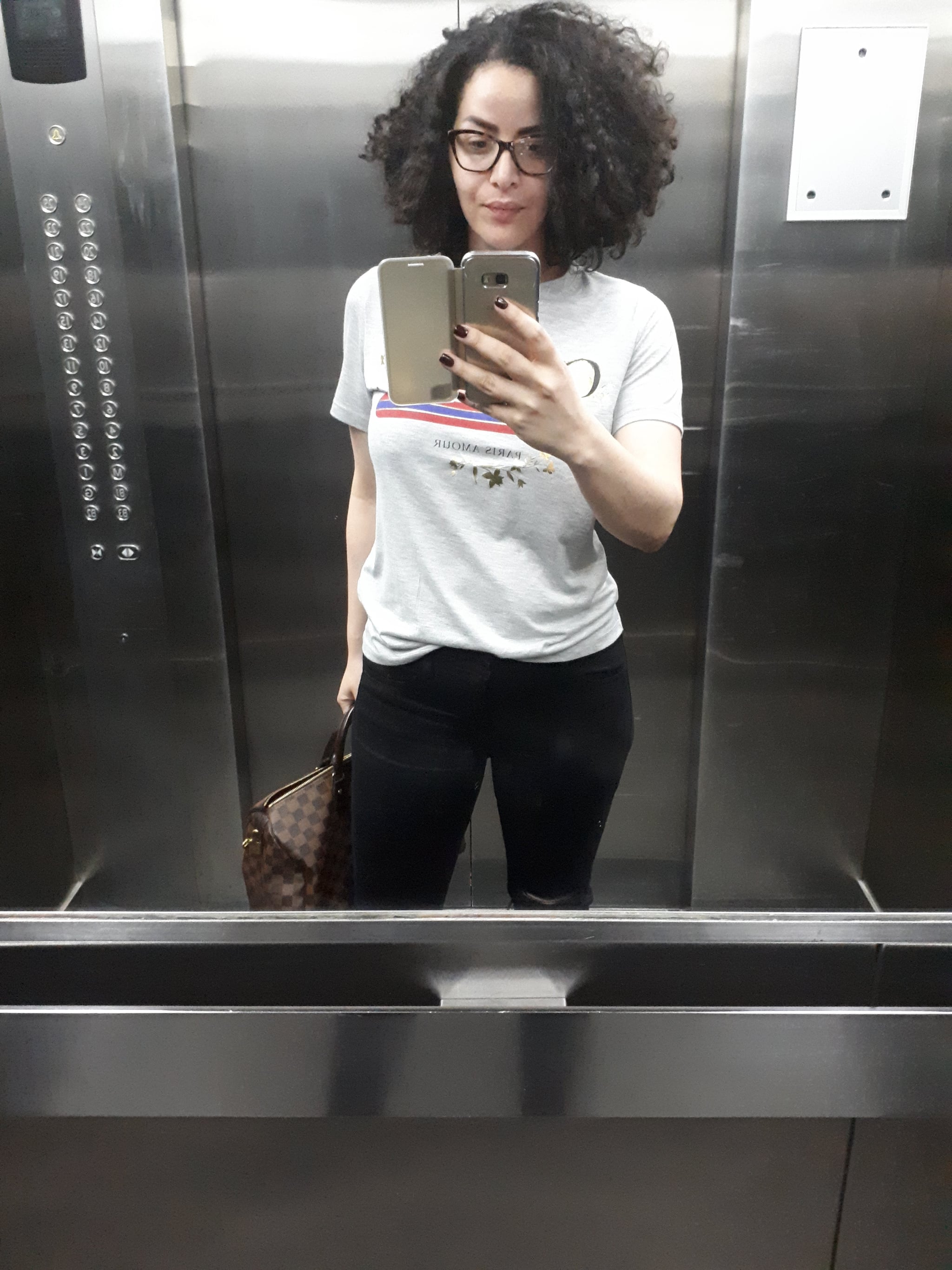 In the beginning, I used to weigh myself every day… for a month or two. I just couldn't believe I was dropping weight that fast. The weight kept on coming off every day. It is very encouraging. Then I started weighing myself once a week (sometimes less). And, of course with the clothes! Sometimes the scales don't move but you are still shrinking in size.
I started at a size 20 UK in September (and not everything fitted), three months after I was a size 14 (20kgs down). Then I lost 8kgs in the past four months but my size kept on going down faster than I thought. I am currently 73kgs (see above for March 2018) but I wear size 8/10 UK.
I sometimes can't believe how big I was … so I look at the before/after pictures.
How I tracked my meals and snacks
I usually have two meals a day – lunch and early dinner or breakfast and lunch.
Morning: Water first then black coffee.
Lunch: There's so much variety, I just make sure I don't have carbs and sugars. For instance ...
Fried eggs with cheese, a salad and avocados.
A big salad with smoked salmon, avocados and some nuts.
Grilled chicken with a bit of hummus and salad.
A burger with lots of melted cheese and different toppings each time (without the bun, unless it's keto bun)!
Keto pizza.
Keto lasagne.
Zucchini pasta with Bolognese.
I usually have my dessert right after lunch so a keto chocolate mousse, tart or berries (other fruits are not allowed on a ketogenic diet as their sugar content is very high).
Dinner: When I have a good amount of fats during my lunch I usually am not very hungry for dinner so I would have a light green salad and a piece of cheese. If hungry, I would have some protein, salad or the remainder from lunch.
I do not snack at all – it's extremely rare. Each time we eat we actually spike or insulin levels which many times can affect weight gain. This is something I know my body is very prone to. Not snacking allows us to maintain a more stable insulin level.
For the first three months, I tracked my macros and my calorie intake which helped me understand my portions, learn about ingredients and if I needed to adjust. Today, I follow a more intuitive approach and make it work around my lifestyle. I haven't tracked my macros or my calorie intake for four months and I am still dropping weight.
I would eat between 1,200 to 1,400 calories per day and I used MyFitnessPal to track my calories and macros first three months.
The healthy staples that are always in my fridge
I always have full fat products on my shopping list:
Dairy (cream cheese/mozzarella /halloumi /whipped cream /Kerrygold butter)
Eggs
Smoked salmon
Avocados
Greens (salads/green pepper/zucchini /cucumber)
Berries
Lemon
Pecan nuts
Almond flour
100% Cacao powder
Sweetener
How I strategize for meals out
I keep it really simple. I look at the options that do not have carbs. And when a plate has bread or potatoes I ask them to replace them with greens or add a side of avocados or smoked salmon. It is very manageable and quite enjoyable.
For my drinks – water or sparkling water with lemon and ice. I would rarely have a glass of red one – maybe once every few months.
I avoid desserts out altogether when out, instead I will have a latte with almond milk (cow's milk is high in lactose which is milk's sugar) and I add unsweetened whipped cream.
My advice for anyone starting out on a weight-loss journey
What matters is to find something that works for you, that you can maintain as a lifestyle and create habits out of it. Anything that feels forced or not enjoyable is not sustainable. Find what works for you, believe in yourself and you can make it. There is no greater motivation than our own conviction.