Keto Diet Day of Meals
I Just Started the Keto Diet — Here's What My Day of Meals Looks Like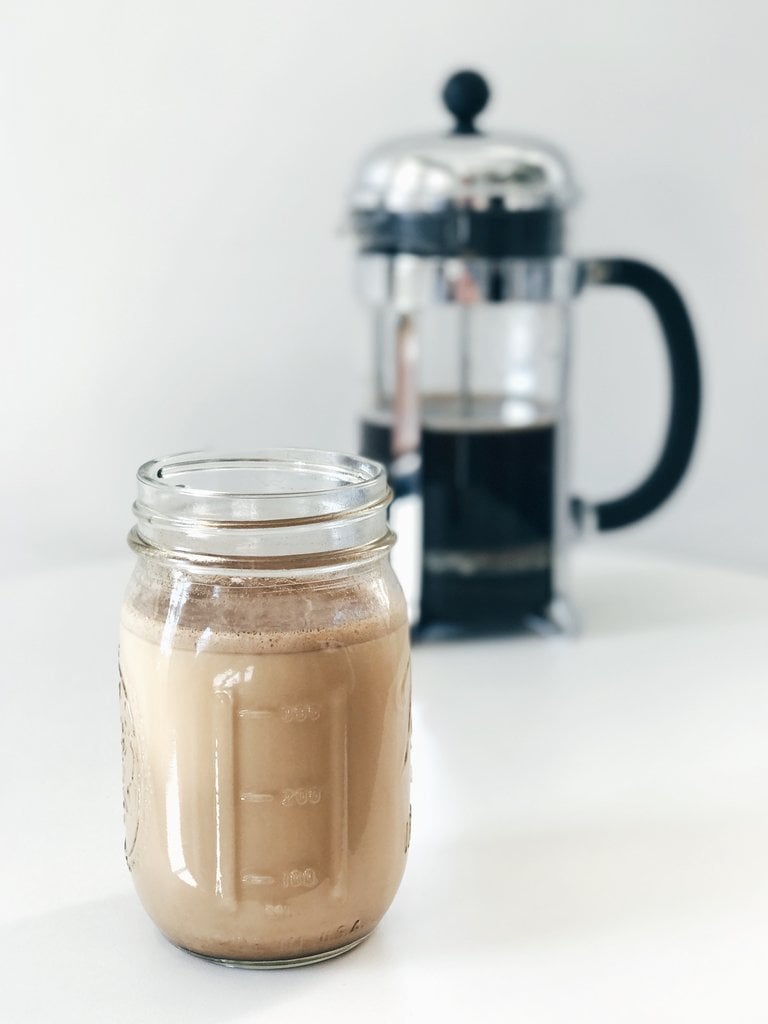 When Dr. Josh Axe, DNM, DC, CNS asked me if I wanted to try his new Keto 360 plan, I didn't skip a beat before excitedly signing myself up. I love Dr. Axe's natural approach to health and wellness, and am always eager to try a new fitness- and diet-related experiment. Two weeks on a diet that's entirely planned out for me, with some supplements and powders on the way in the mail? Sounds exciting!
It wasn't until day one finally arrived that the nerves kicked in. I eat a pretty carb-centric diet (lots of fruits and veggies, whole grains, etc.) and truly not a lot of fat (and not even a ton of meat), so keto is literally flipping my diet on its head. So far, it's not so scary — just very different! Here's what today's meals look like:
Breakfast: My version of "Coffee360" from the plan — hot coffee with grass-fed butter, some Bulletproof Brain Octane oil (in lieu of coconut oil), collagen peptide powder, and vanilla extract and cinnamon, blended hot in the Vitamix for 45 seconds and served frothy. I drank this at 8 a.m. and felt satisfied until lunch time at 12:15 p.m. I also had six of the Keto Fire ketone activator capsules from the plan.
Lunch: I never thought I'd eat Chipotle on a diet, but here we are. I forgot my meal prepped food today (sweet) so I grabbed takeout (and got a lot of help from keto blogs — apparently Chipotle is a popular choice): a bowl of steak, guac, cheese, fajita veggies, and salsa. A weird order compared to what I'm used to getting, but honestly not bad. I felt super full.
Afternoon Snack: Thanks to the aforementioned meal prep folly, I grabbed a Bulletproof collagen protein bar (chocolate chip cookie dough flavor). That, and six more Keto Fire pills.
Dinner: I meal prepped a grip of lamb chops on Sunday, so I'm doing a six-ounce serving of lamb cooked in coconut oil, with six ounces of brussels sprouts.
All day: LOTS of water!