Keto Diet Shopping List
These Grocery Staples Are Just What You Need to Kick-Start Your Keto Diet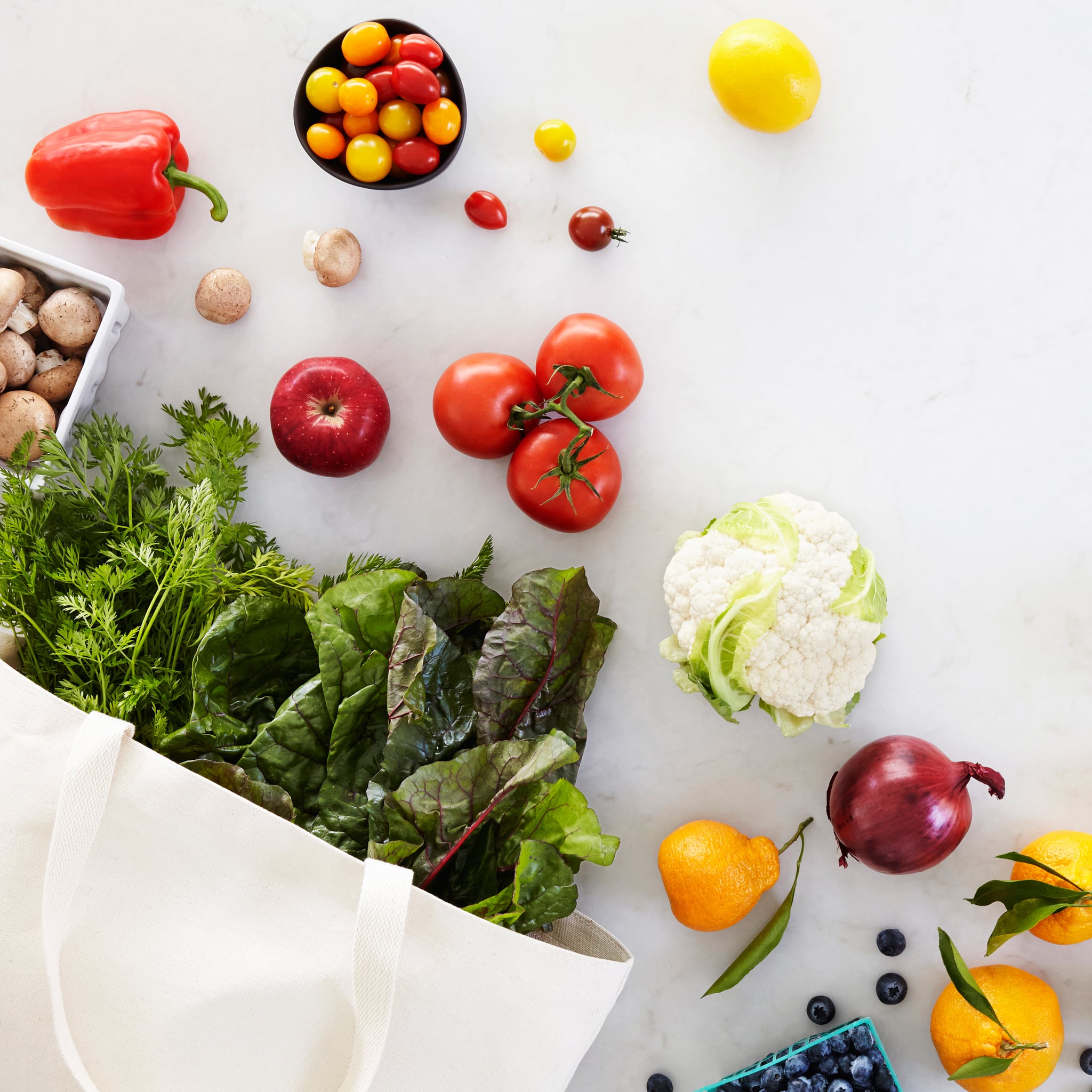 The keto diet — more than just being about butter and bacon — is the new way to eat that everyone is talking about lately. While traditionally used for medical purposes (like in cases of epilepsy), people are recognizing the serious weight-loss benefits and are hopping on board.
When you go keto, you'll aim to eat about 80 percent of your calories from fat and keep carbs under 50 grams per day. This is a very low-carb diet. For reference, a large apple contains 30 grams of carbs. The idea is that forcing your body to rely on fat for fuel rather than its preferred source — carbs — shifts your body into a state of ketosis, where you burn fat.
Before you start, know that not all dietitians are into it, as it can lead to weak bones, fuzzy headedness, and a slowed metabolism, and US News & World Report recently ranked it last in its annual list of best diets.
Still, many people are into it because it can produce an impressive amount of weight loss in a short period of time. The key to success is knowing the right foods to buy. Grains and beans are out. Same with fruit. Dairy is seriously limited. And potatoes and other starchy veggies are also nos. Before you head out to the grocery store, take this list with you for a successful shopping trip, then come back and experiment in your kitchen with these yummy keto recipes.
Butter (preferably grass-fed) or ghee
Avocados
Coconut oil
Olive oil
MCT oil
Heavy cream
Cheese
Brazil nuts
Pecans
Macadamia nuts
Water
Tea (unsweetened)
Coffee
Bone broth
Celery
Mushrooms
Tomato
Cucumber
Spinach
Kale
Salad greens
Swiss chard
Cabbage
Peppers
Asparagus
Zucchini
Broccoli
Brussels sprouts
Cauliflower
Herbs
Beef (specifically fattier cuts)
Dark meat poultry
Seafood
Eggs
Pork
Lamb
Image Source: POPSUGAR Photography / Cera Hensley