LPG Cellu M6 Alliance Dubai Review
The Pain-Free Way to Get Rid of Cellulite and Lose Inches Fast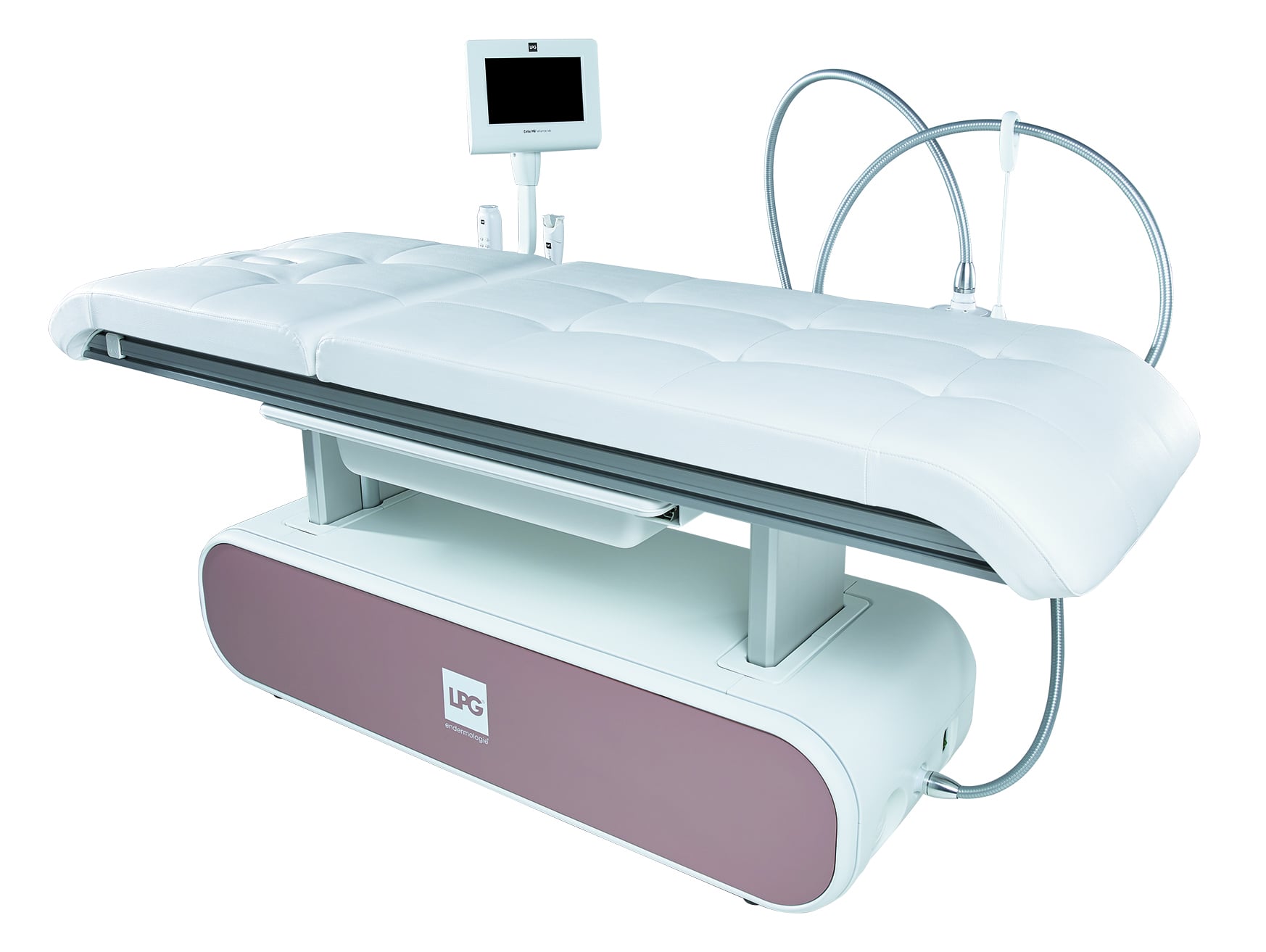 After trying slimming beauty treatments such as Cryolipo and VelaShape, there was no doubt that like fashion (those pesky high heels!), beauty means pain too. But I've finally discovered something that helps banish cellulite and minimize a waistline that's suffering due to overconsumption of fatty foods.
LPG is a French brand popular all over the world, including Morocco, Thailand, Monaco and the UK but when it comes to trying their Cellu M6 Alliance machine in Dubai, only Medway Clinic currently offers the experience.
I started going down there two weeks ago to begin a four-session course after being told you see results after only three treatments (one for luck!). Situated on the 11th floor of the Empire Heights building in Dubai's Business Bay neighborhood, I was initially put off by the fact treatments take place in the glass room with frosted windows in the middle of a quiet office but staff make you feel comfortable. Your only problem may be dealing with receptionists on the ground floor of the building who are clearly disappointed that your mere presence has interrupted their chatter, however you are required to hand over your ID, phone number, and company you work for to get a pass upstairs. Thankfully, they don't work for Medway Clinic but unfortunately they do come as part of the experience.
Training manager, Marimel took my measurements and checked my body for signs of the orange peel effect, before explaining how the treatment works. The machine carries out the endermologie treatment which uses three techniques to stimulate soft, dense and fibrous tissue, in turn reactivation dormant cells so skin appears smoother and body mass is reduced.
The head of the machine uses a roller to massage the fat and a flap to basically vacuum bulges into the device, as a result 70 percent of localized fats deposits should disappear, as should 67 percent of cellulite, and skin should appear 71 percent firmer, I was told.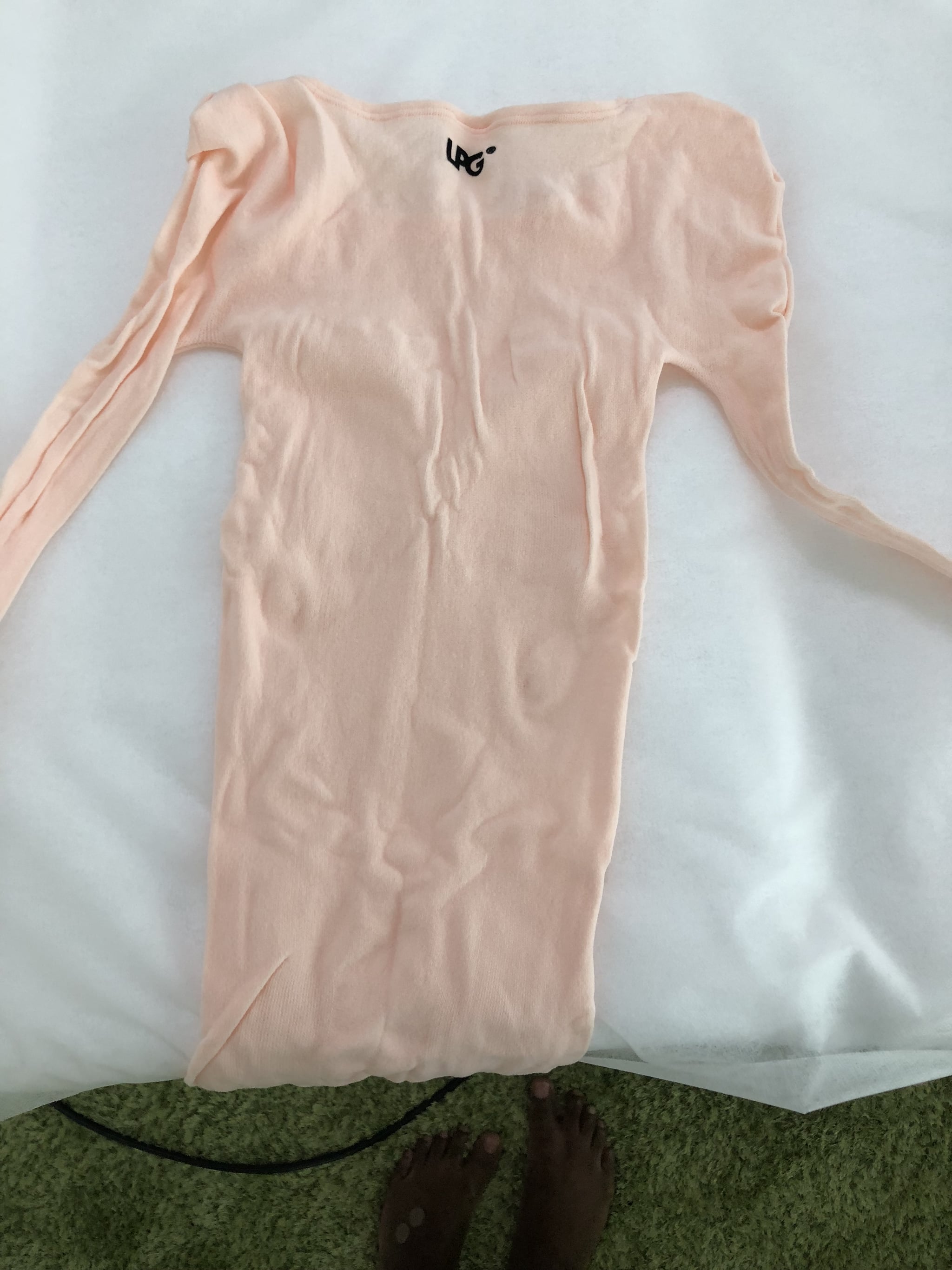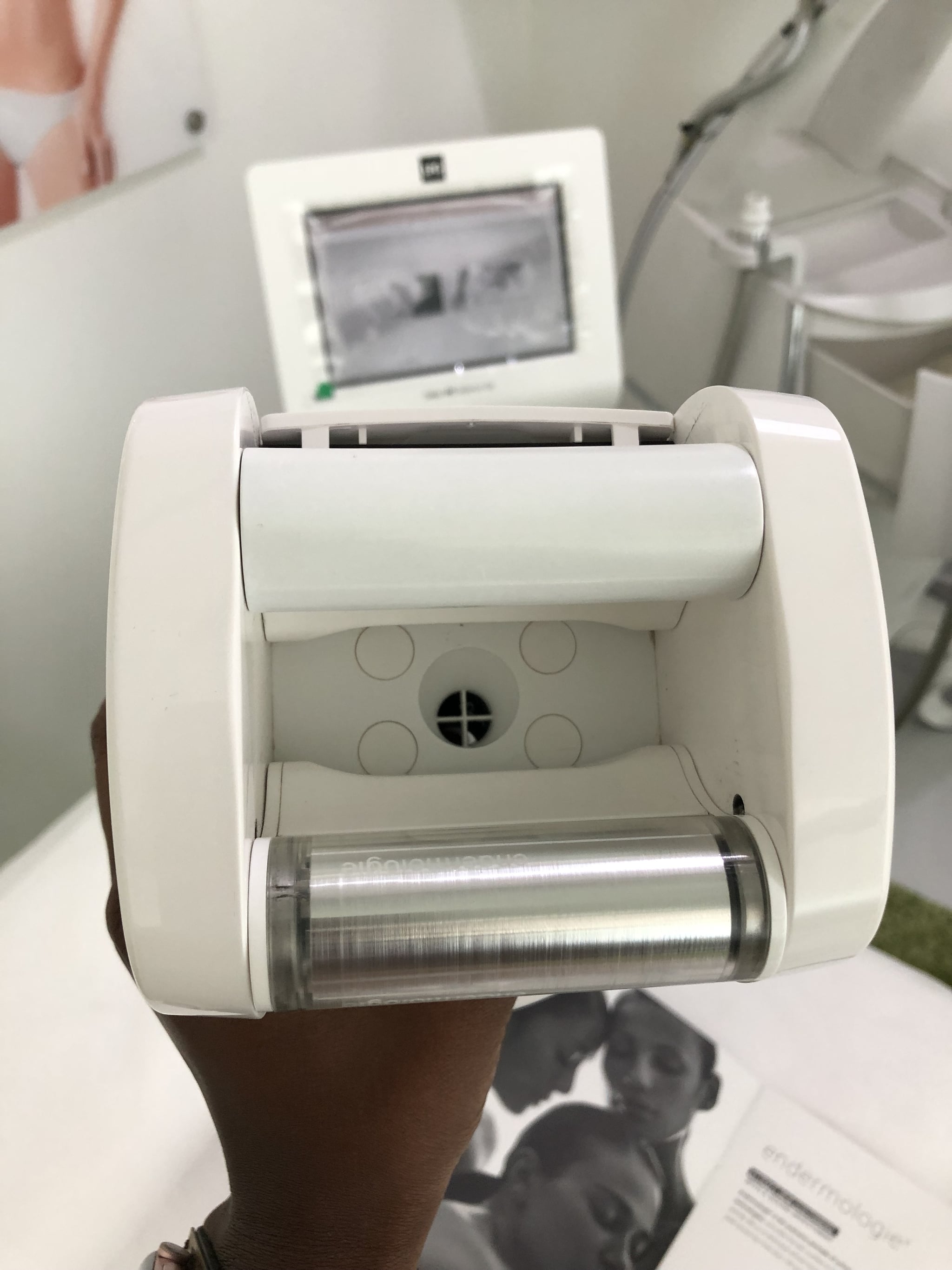 I was left alone for a few minutes to slip into body sock, very similar to wearing tights over your entire body, and mounted the bed to lay face-down. Marimel began by splitting the treatment into four sections as dictated by a diagram on the machine's screen.
She went over by stomach three times for 15 minutes, waist four times for 10 minutes, buttocks four times for 5 minutes and thighs four times for 10. One session takes around 40 minutes and you turn over to tackle the front of the body half way through.
I was surprised to learn that no serums are used in the machine (other treatments often apply an anti-cellulite gel to help the process along) and after four sessions (two a week) the results were incredible. I'd lost 7cm around my waist (which was impressive considering they say you'll lose 5.2cm in their information pack), 1cm above the navel and 3cm below the navel. There's no heat or freezing involved and it just feels like a gentle massage, so this is definitely the best option when it comes to slimming treatments out there.
Treatment prices start from AED450.