LipHe Wellness Retreat, Lebanon Review
I Spent 2 Days at a Lebanese Mountain Alkaline and Whole Foods Retreat and Here's What Happened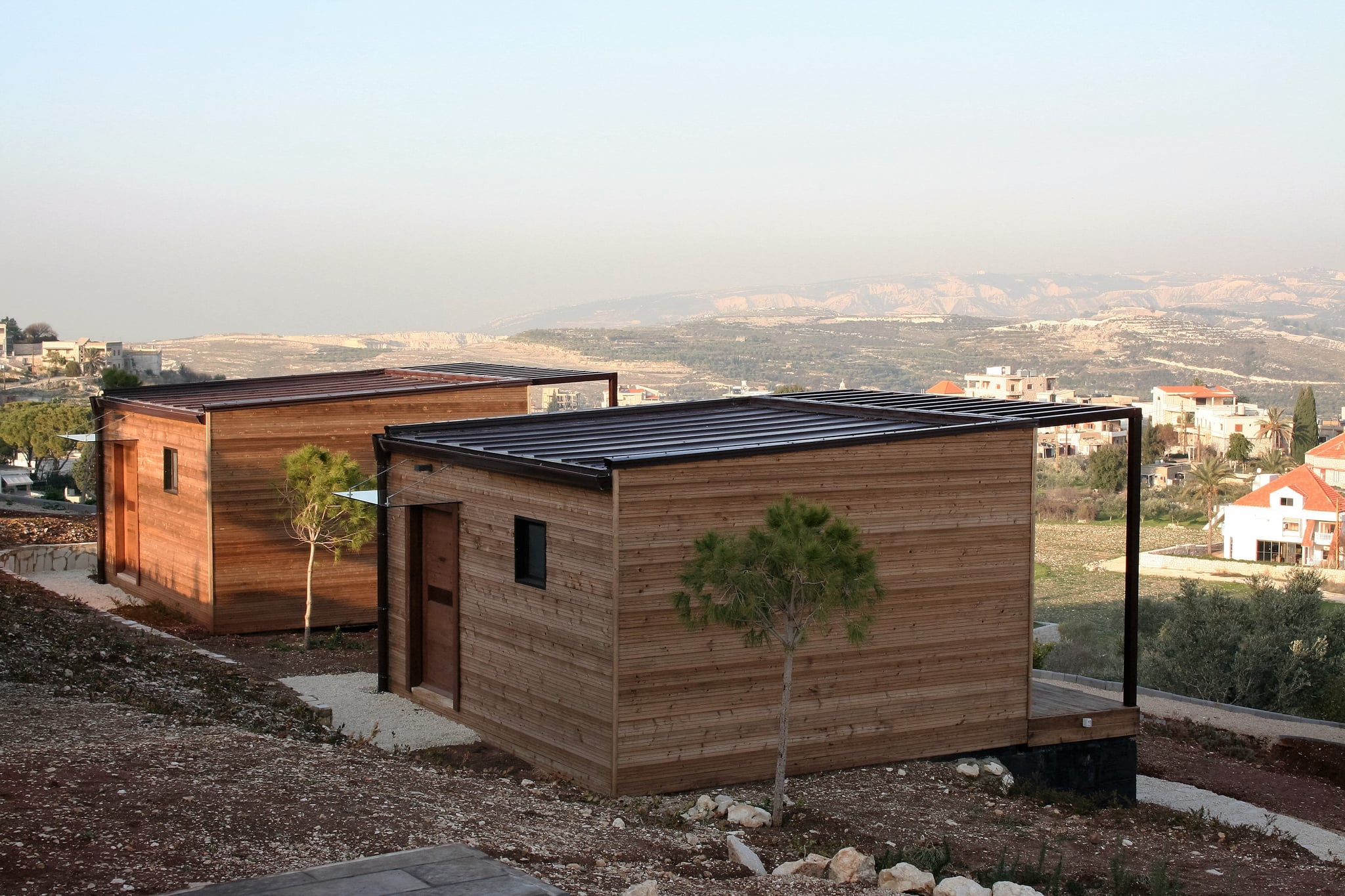 I didn't know what to expect heading to Lebanon for the first time and I especially had no idea of what spending time away from it all in the mountains would be like, but I signed up to spend 48 hours a new health retreat named LipHe Wellness Retreat anyway.
First of all you're probably pronouncing it wrong just like I was. Instead of saying "lip-he", LipHe is pronounced "life" and the "pH" element stands for the reason people check into the resort, to get their life and body acidity in balance. It's certainly what I needed when I headed to the Kfarhata, Khoura mountain spot after a heavy weekend in the nearby city of Beirut (it's about a 75-minute drive away with no traffic on the road). I had a case of serious bloating and generally needed a mental and physical detox.
As the name suggests, the property serves up an alkaline meal plan (loved by the likes of Victoria Beckham, Kate Hudson and Jennifer Aniston) and focuses on using plant-based whole foods in meals. So forget about fish, meat and dairy and get ready to chow down on home-made dishes consisting of a lot of legumes, vegetables and fruit. It's recommended that guests begin to transition their diet a few days before so they don't get a shock once they're site. Drink at least 1.5 liters of water, reduce caffeinated, sugary and alcoholic drinks, as well as processed foods and animals fats.
I didn't get to do that but the two-day experience in the north of Lebanon still worked wonders for me, here's why:
What's on the menu?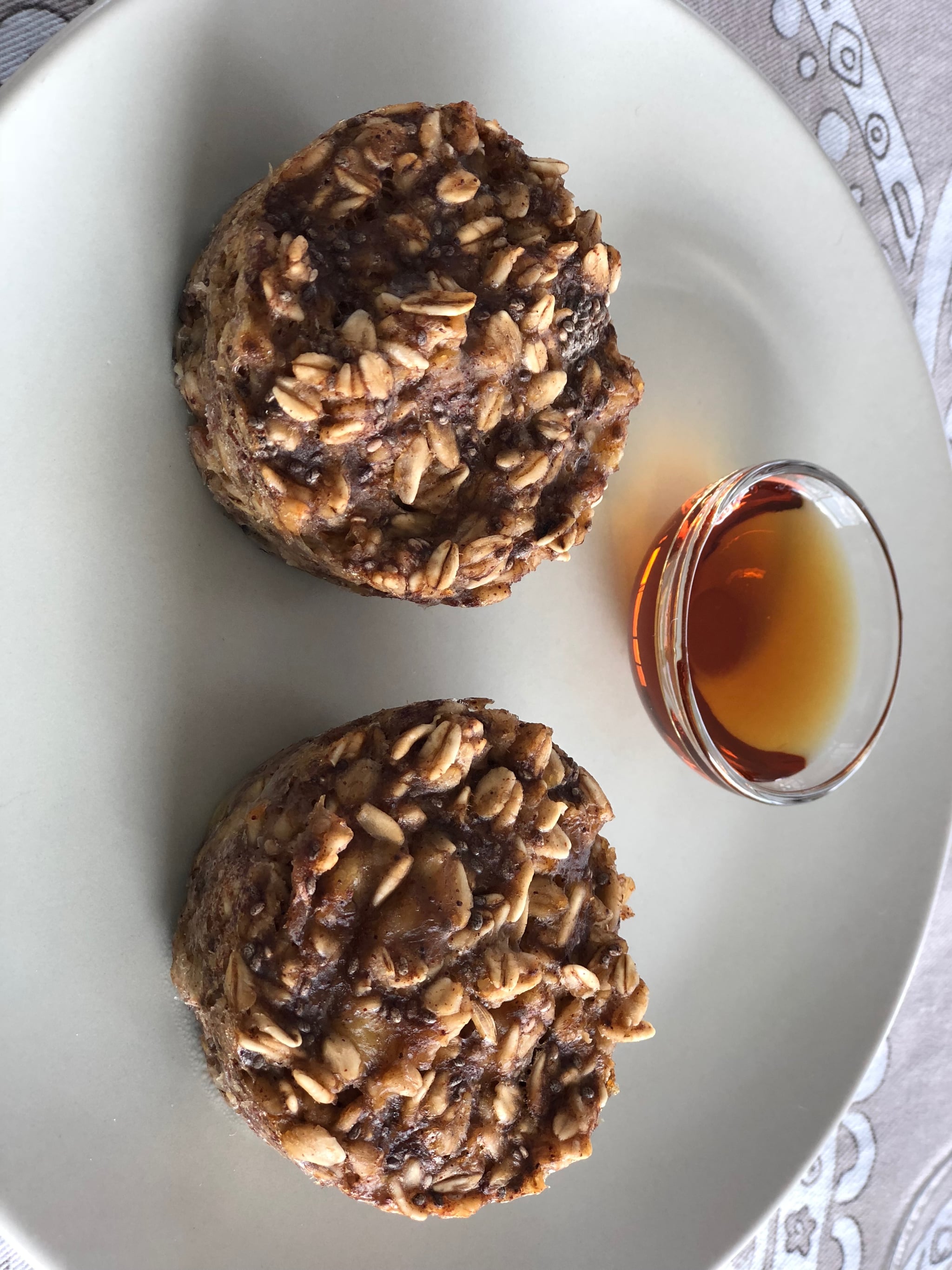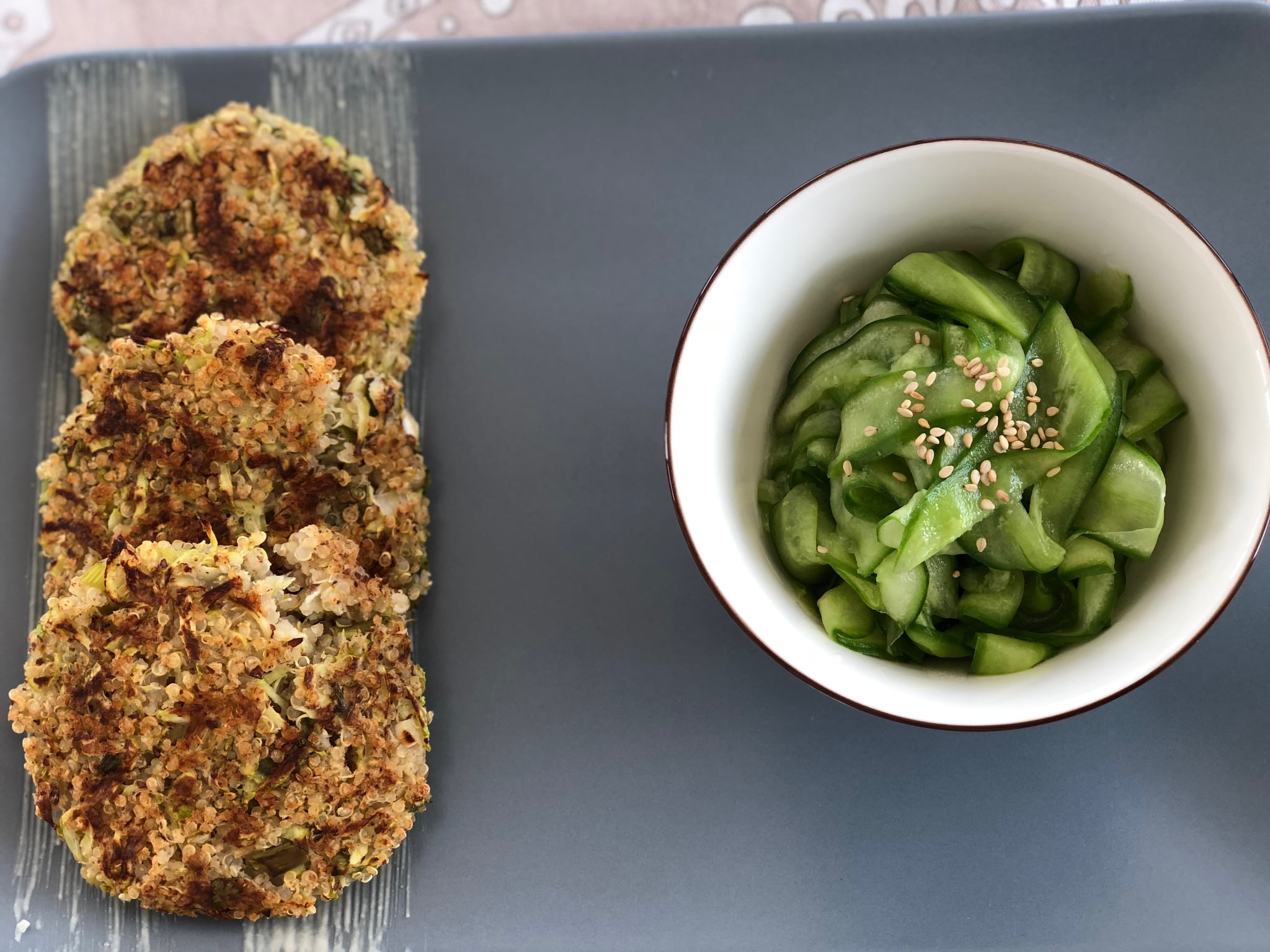 Surprisingly, I wasn't hungry but I do often snack out of boredom so it was great to have timed snacks factored into the day so I didn't start craving my regular naughty bites. Upon arriving I enjoyed slices of banana with home-made peanut butter and mini flatbreads. Dinner on the first night was a pesto zoodles dish (zucchini noodles) using nutritional yeast as a replacement for sprinkling cheese on top. Although the portion sizes are controlled they're quite enough if you eat slowly and thoughtfully. One diner wolfed hers down so fast that she was left wanting unnecessary seconds. Co-founders Amal and Samar stuck a banana in each of our cabins that night for those who like a sweet treat after dinner, as well as a liter of water to keep us full and hydrated when the kitchen was closed. I wish I could close my kitchen at home...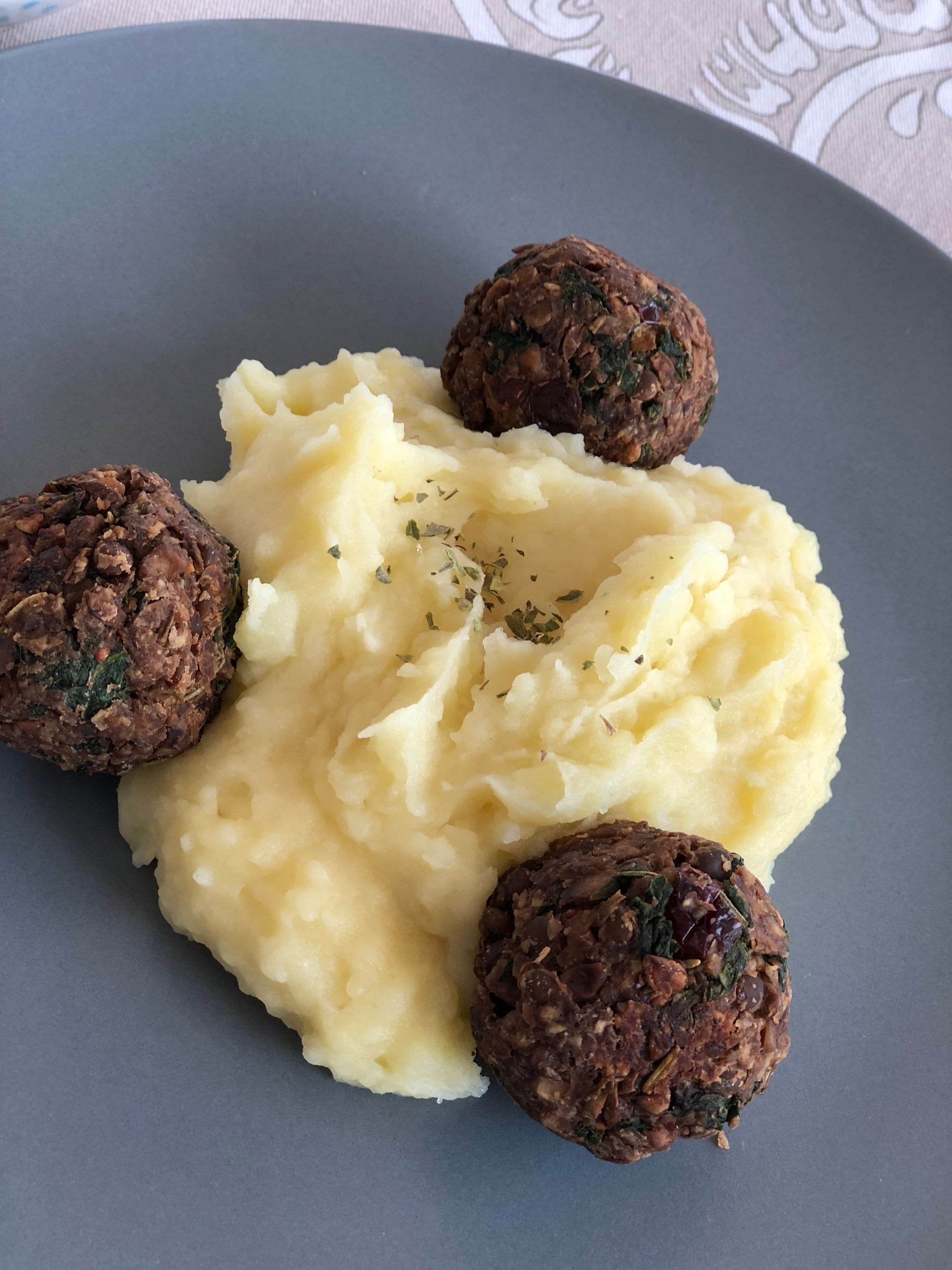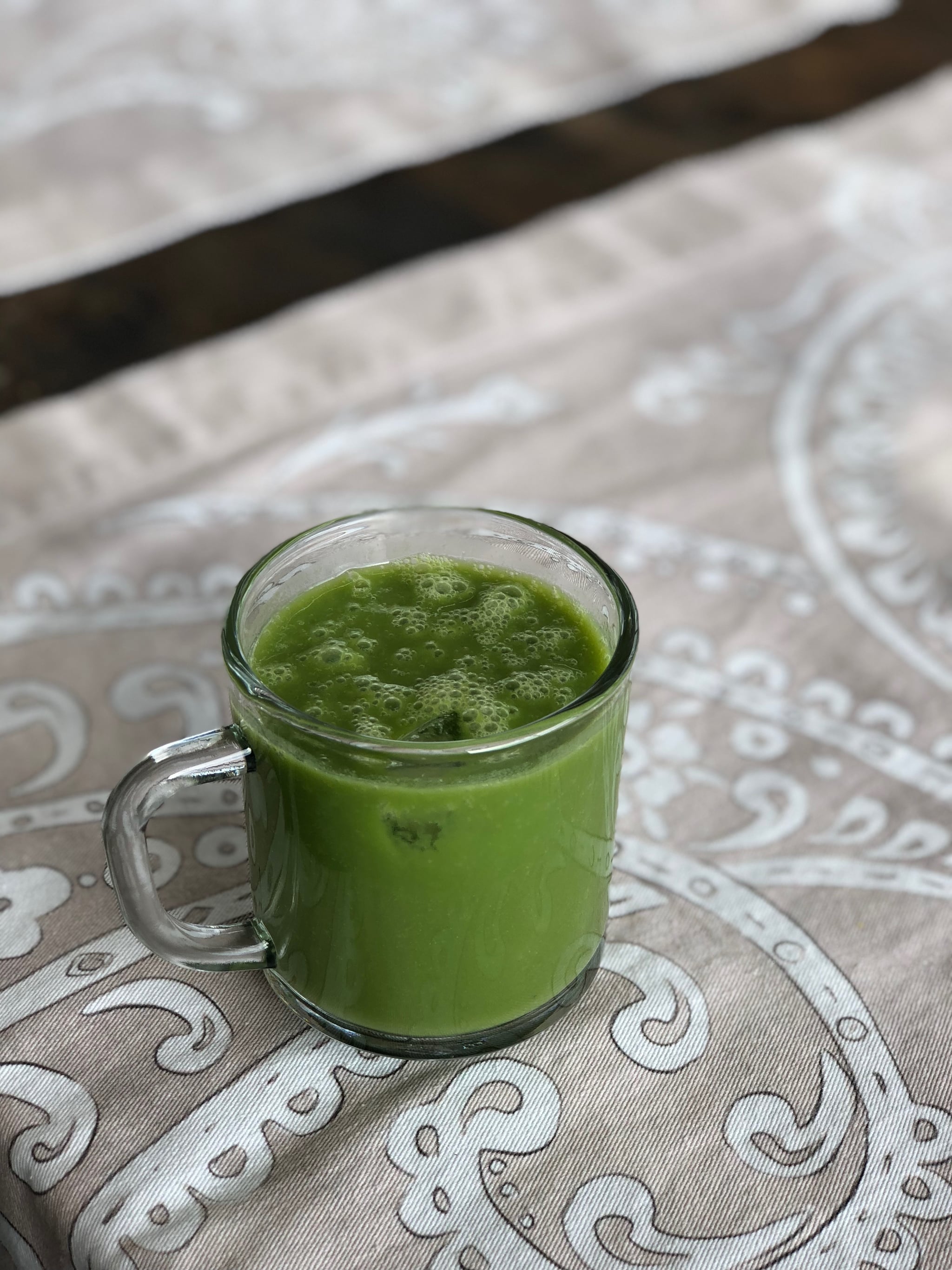 Breakfast the following day was flatbread spread with za'atar and a side salad of cucumber, olives and tomatoes, I got a green smoothie (blended with avocado) as a snack before having lentil-based "meatballs" with mashed potatoes for lunch. My afternoon snack was more mini flatbread chips and guacamole, then dinner was a tasty salad made with a cashew nut sauce.
With plenty of healthy fats in one day, it would certainly be a myth if anyone thought you didn't get enough sustenance or would feel ravenous on an alkaline diet. My second breakfast of oats muffins and other lunch of quinoa cakes and cucumber salad just goes to prove there's plenty of food you can turn to when eating alkaline.
What's the property like?
Elsewhere on the property, the main house makes you feel right at home with a living area which looks right over the surrounding city (make sure to sit out on the deck to take it all in, it beats mindlessly watching TV). Here we watched health-focusses documentaries and learned more about the lifestyle in talks about what food ingredients and labels really mean, as well as getting instructions on the general alkaline lifestyle.
What's on the program?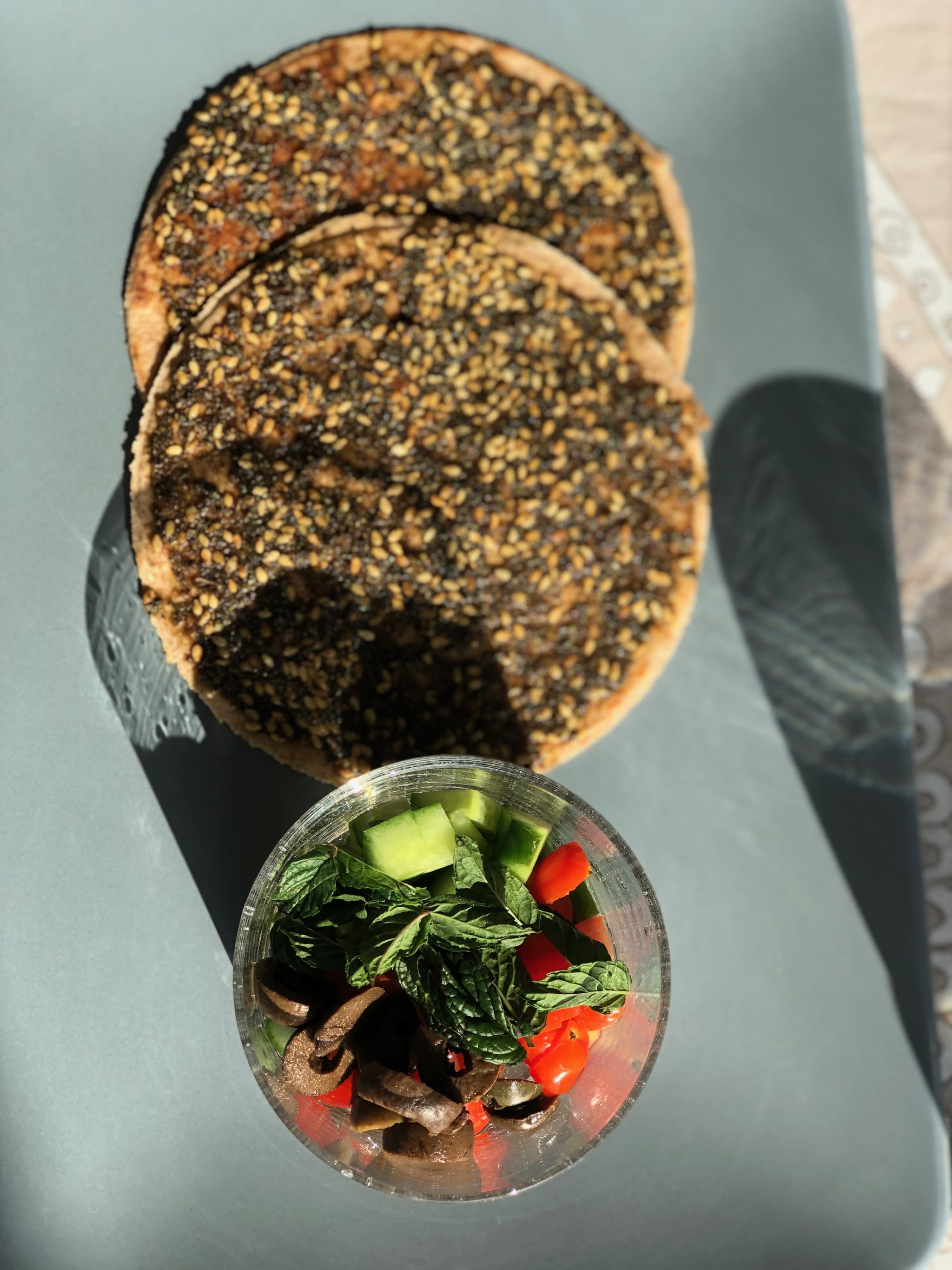 The idea is that eating this way will rid your body of toxins and give your digestive system more time to process food in turn getting the required energy and nutrients easily. As a result of your body working properly, it could result in weight-loss and cure other health problems, including inflammation, hypertension and even cancer.
Guests get an hour-long massage per day to get them in the mind frame to relax so I had mine right after I arrived and right before I left, which was the perfect way to prepare and recover from the stresses of traveling. There's also the opportunity to train with a yoga instructor in an intimate studio setting. I got one of my best yoga workouts with Barbara, who recently moved back to the country after growing up in Canada – at LipHe she has the opportunity to get hands-on with clients and help correct postures and moves, whereas in fuller classes amateur participants might be far too concerned with keeping up to focus on form and breathing.
LipHe doesn't want you to go home literally having been spoon-fed and offers the opportunity to take part in cooking demonstrations so some of that knowledge of how to prepare food soaks in. I learned how to make the flatbread used in the meals served and just how simple switching out acidic your dairy milk for nut or oat milk is when you make it at home.
The retreat is surrounded by beautiful olive and pine trees so there's the opportunity to go olive picking on the schedule but while I stayed, the weather was super windy and plans changed to a walk up to the monastery. Ultimately that was canceled as the weather worsened. Luckily, there's a cozy place to hide out…
What do you do in your free time?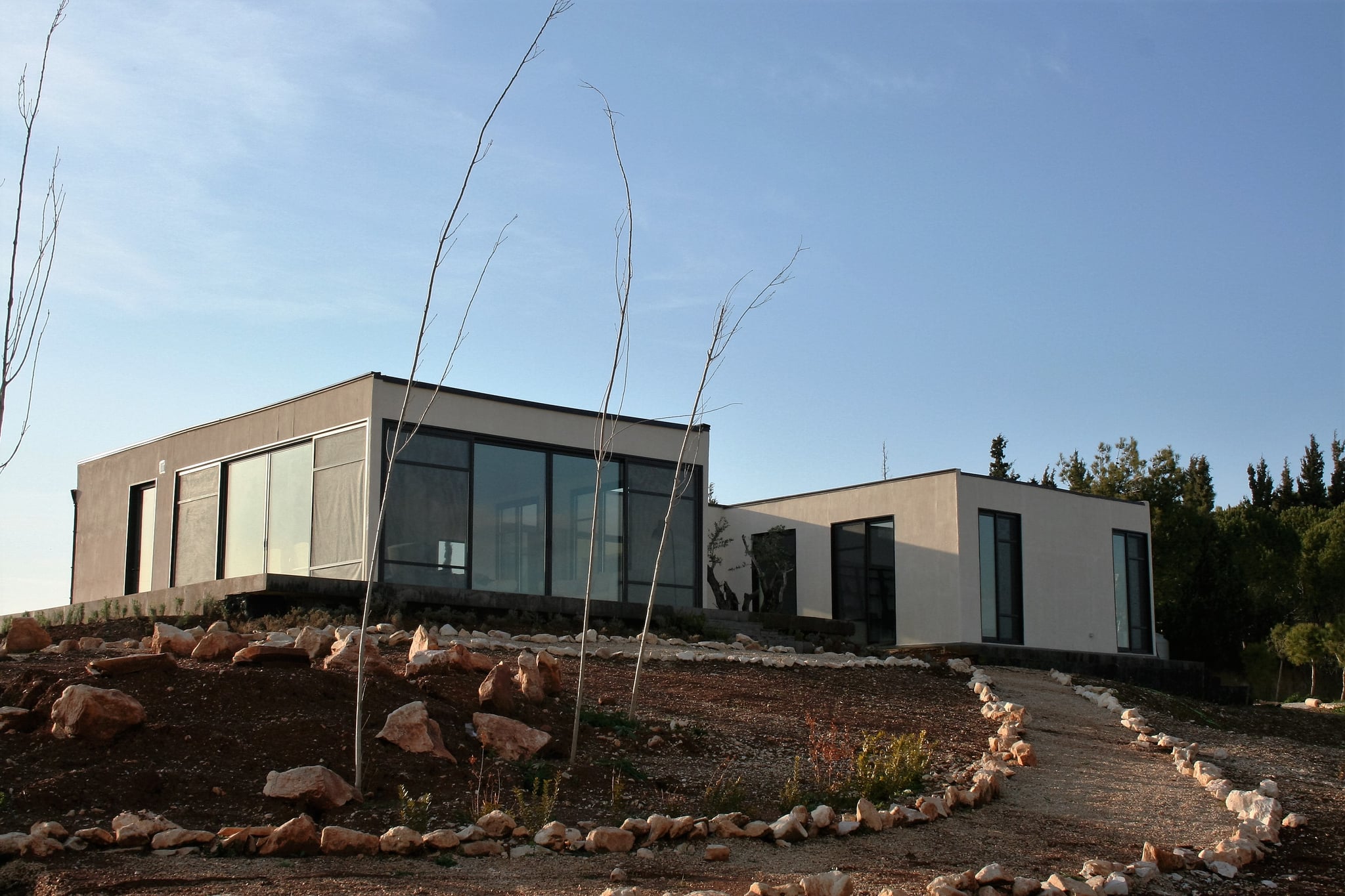 Grab a book and head to the infrared sauna which is supposed to help you detox in a more bearable way than those traditional scorching saunas which heat its surrounding in order to make the body temperature rise. Infrared saunas use and infrared light to directly heat the skin and benefits include reduced inflammation, possibly helping you burn 600 calories in a 30-minute session.
What's the accommodation situation?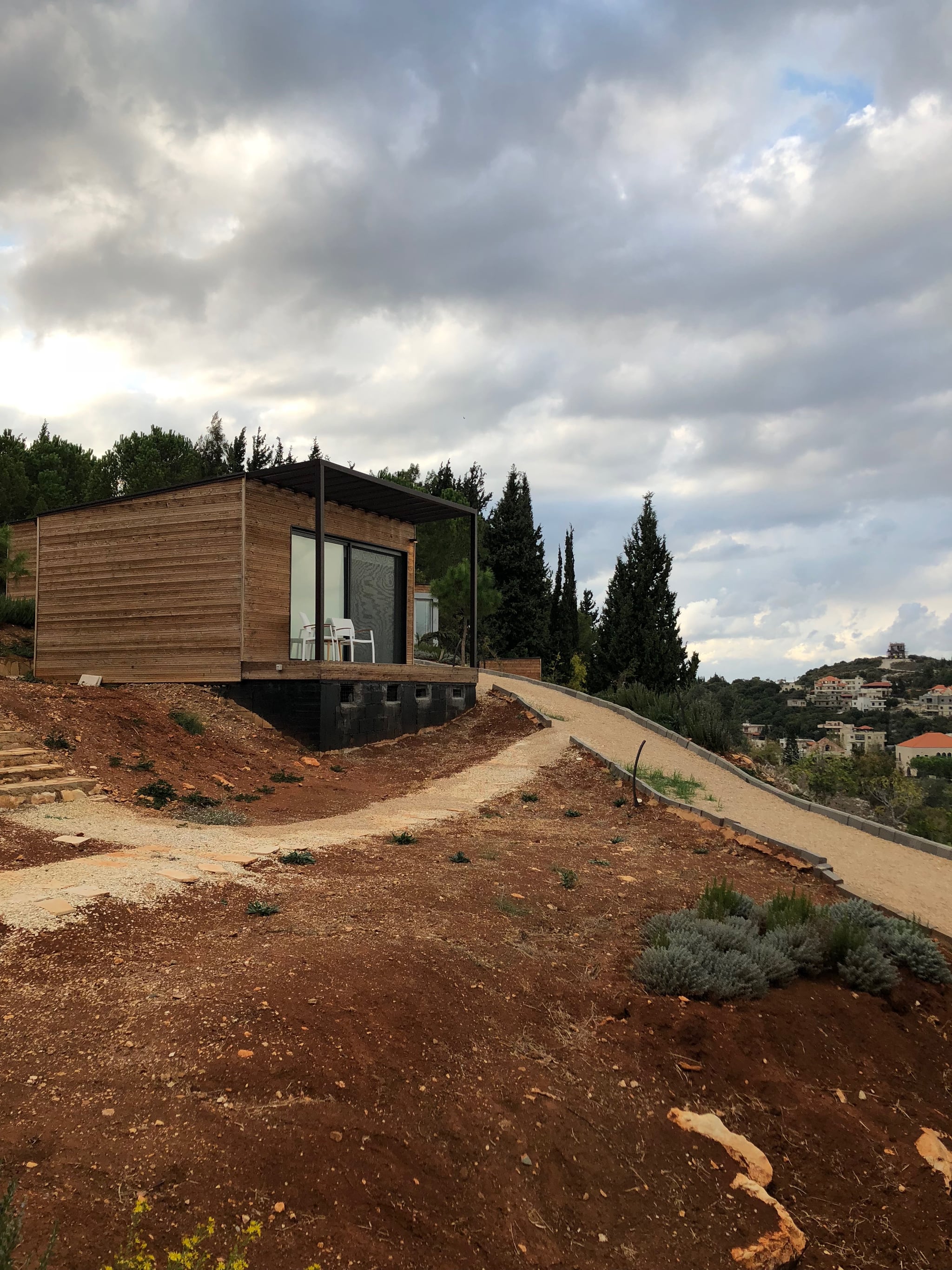 As much as I wanted to relax I was pleasantly surprised to find that there was WiFi access throughout the area. It's great to be cut off from life's usual temptations but WiFi is LIFE. There is a safe for your phone in the rooms for hardcore detoxers who want to get away from it all but none of the four other guests I met during my stay seemed to make use of it for their gadgets, proving we're all completely addicted to our phones.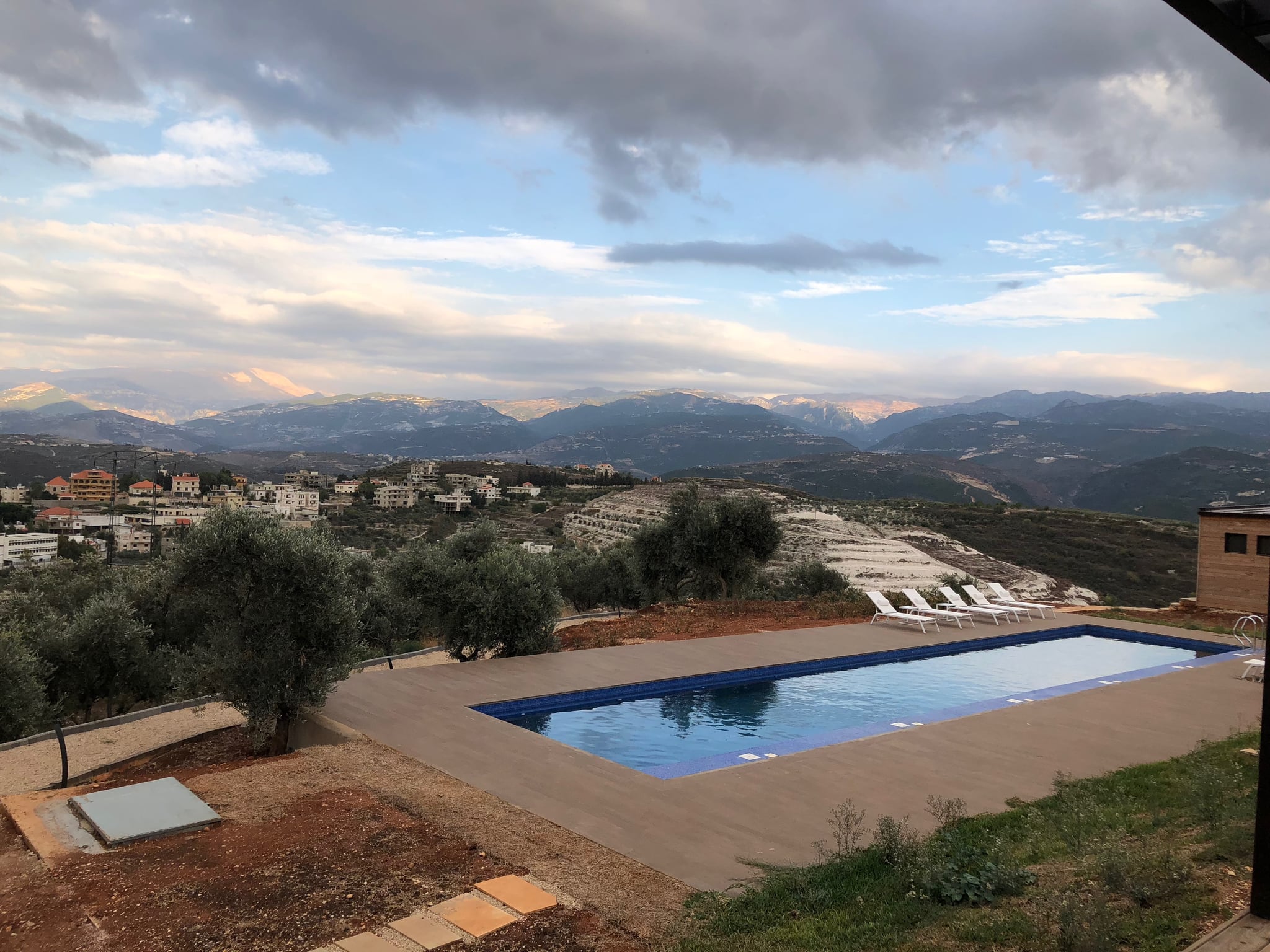 Each guest gets their own wooden cabin although they are big enough for two and have the cutest names so you know which one is yours. Mine was situated right over the large pool which looked great for laps. Unfortunately, the weather was rather stormy while I was in Lebanon so I had to entertain myself indoors while snug in my robe, air humidifier switched on. Not only was it a great detox for my body and a quick way to reduce bloating but I left feeling calmer and like I got a real break from my hectic life in Dubai.
During peak season (April 1-October 31) rates start at $375 per night for single occupancy and $300 for double occupancy, or off-peak it's $320 for single occupancy and $250 for double occupancy.