MENA Women Needed for North Pole Exhibition
North Pole Expedition Fostering Cultural Dialogue Looks to MENA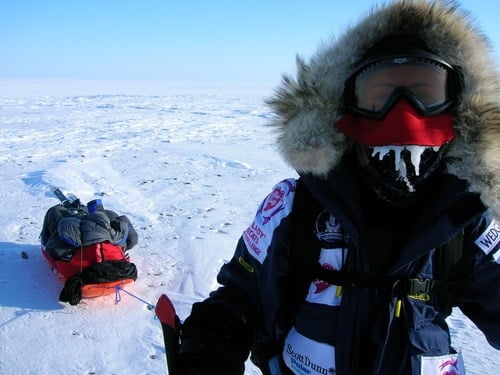 Arab women have beendominating the news lately-- from the #GirlBosses recently appointed to the UAE government; to the amazing women set to headline MENA's first Women's Forum; to the first hijab-wearing Muslim to make the USA Olympic team--there's no stopping these amazing ladies.
Now, there'a an opportunity for Arab women to take their powers all the way to the top- literally.
In April, 2017, a group of European and Middle Eastern women are headed to the North Pole for a skiing exhibition, with the purpose of the trip being to create a cross-cultural dialogue between European and Middle Eastern women on the same trying mission.
Felicity Aston and Julie Lewis, the British women who are spearheading the trip, are seeking women from MENA to round out their roster-- and the application period is open until March 31.
On Felicty Aston's website, she writes:
"We are looking for women from across Europe and the Middle East to form an international team to ski the last degree to the North Pole in April 2017. The core purpose of the expedition is to foster greater dialogue and understanding between women from Western and Arabian cultures. In addition, the expedition will work to inspire all women to reach beyond the expectation of others to fulfill their own ultimate life ambitions."
No prior athletic experience is required, as all selected participants will take part in a training session in Iceland in September.
You can learn more about the trip and all the qualifications here, and find out how joining this trip is another step in empowering Arab women explorers of all kinds.
Image Source: Felicity Aston