Meet the Emirati Weightlifter Vying For a Spot on The UAE Olympic Team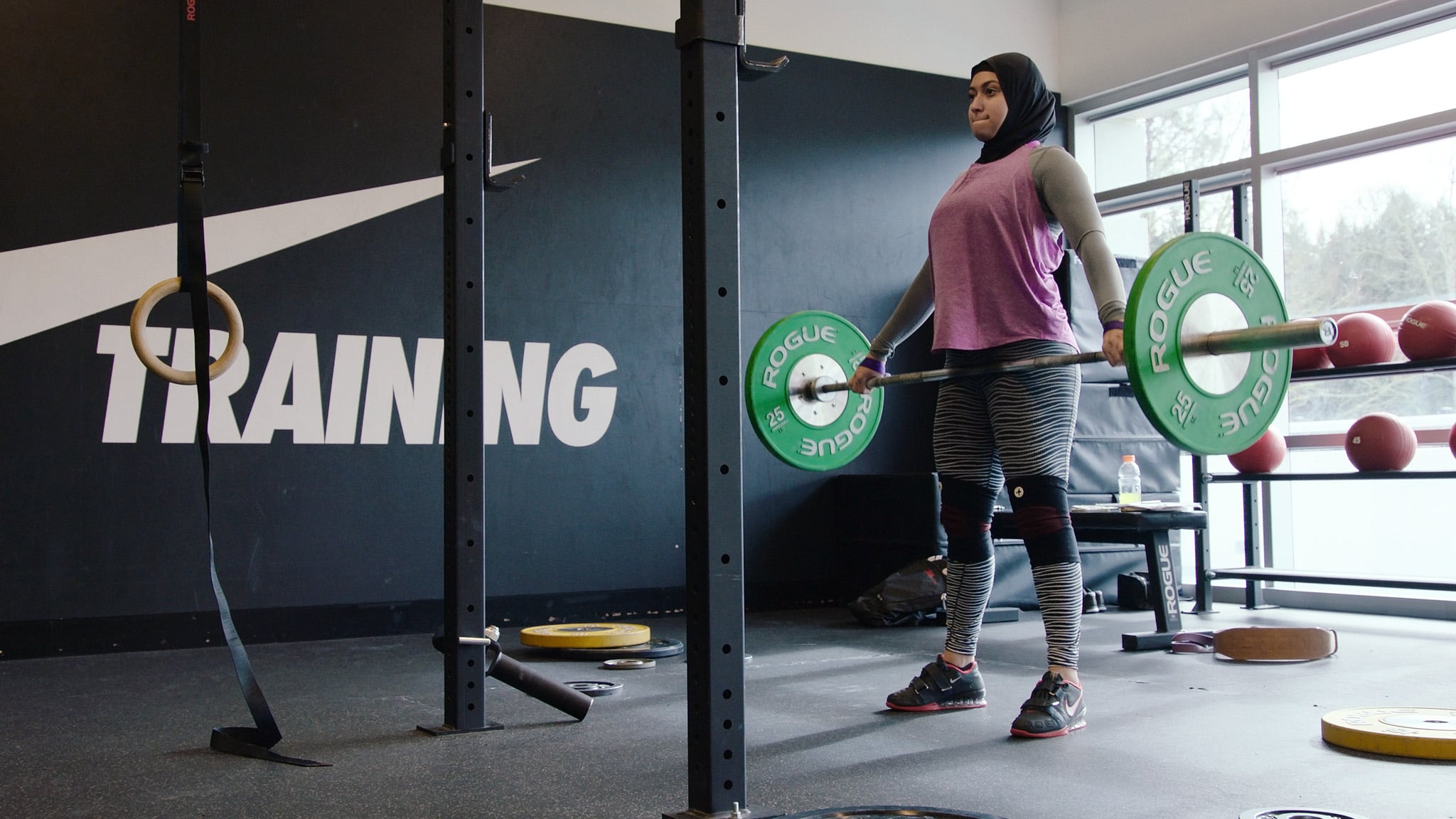 Amna Al Haddad never set out to be a world-class weightlifter. In fact, just a few years ago, she was "depressed and overweight," as she explained to Nike in the ninth installment of their Inner Strength Documentary series.
Amna, who was raised in Dubai, was working as a journalist here when she decided to make a change. "I said to myself, 'Go and do something. Go for a walk,'" she told Nike. "And that's what I did. I went for a walk and that changed my life. From there, I started going to the gym normally and then I got into CrossFit, which changed my view of strength sports for women, and I just fell in love with weightlifting."
Her first major competition took her to the US, and she now lives in Akron, Ohio, where she trains with her coach.
On April 25, Amna hopes to qualify to represent the UAE in weightlifting in Rio this summer. Whether or not she makes the team, though, Amna's journey doesn't end with her Olympic goals. "It's a journey. It's not just going to the Olympics or not," she said. "It's more about learning about who you are, and how you can impact the world in a positive way and that's what I want to focus on: Keep impacting the world in a positive way."
Learn more about Amna and her inspiring journey with the video below!