Nike Pro Hijab at the NYC Marathon
This Girl Put the Nike Hijab on It's Biggest World Platform So Far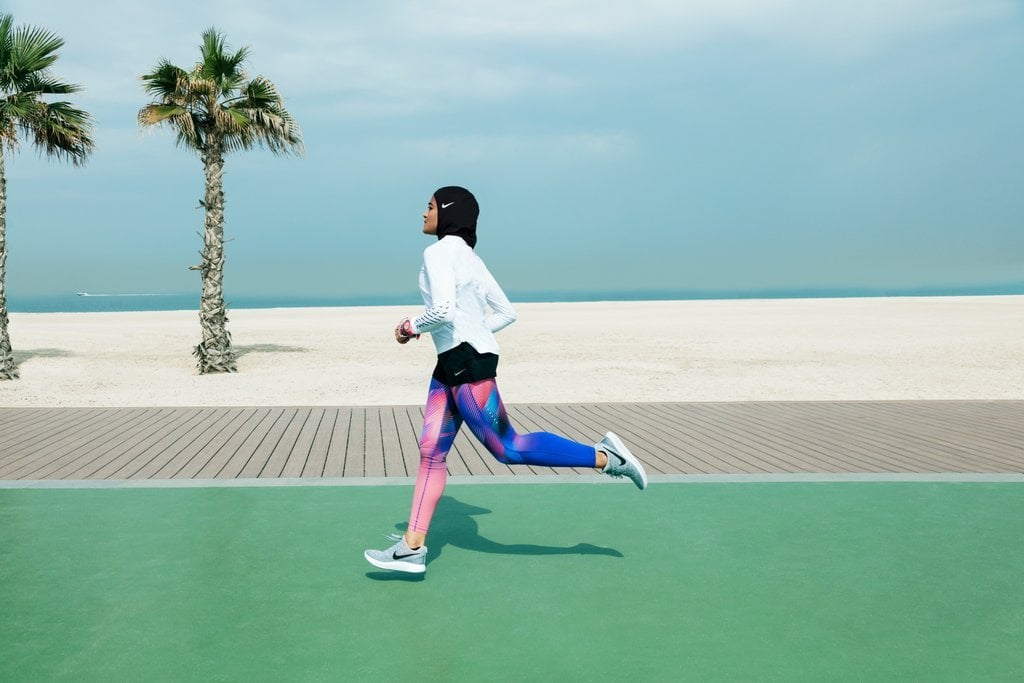 Earlier this year, Nike announced the launch of a sports hijab-- the first of its kind from a major athletic brand.
The product, which will be available in 2018, is constructed of single-layer Nike Pro power mesh, and was tested by several Middle Eastern athletes (including Emirati figure skater Zahra Lari) before the final version was settled upon.
So much research and testing was put into making the product that it was shortlisted for the prestigious Beazley Designs of the Year award, the winner of which will be announced in January in London.
Last week, the Nike Pro Hijab made its international debut at Fashion Forward in Duabi at Saudi designer Mashael Alrajhi's show, but now it's time to really test the product for what it was made for.
On Sunday, as over 50,000 runners took part in the New York Marathon, Nike running and training coach Manal Rustom wore the Nike Pro Hijab as she ran 26.2 miles through all five of New York's boroughs.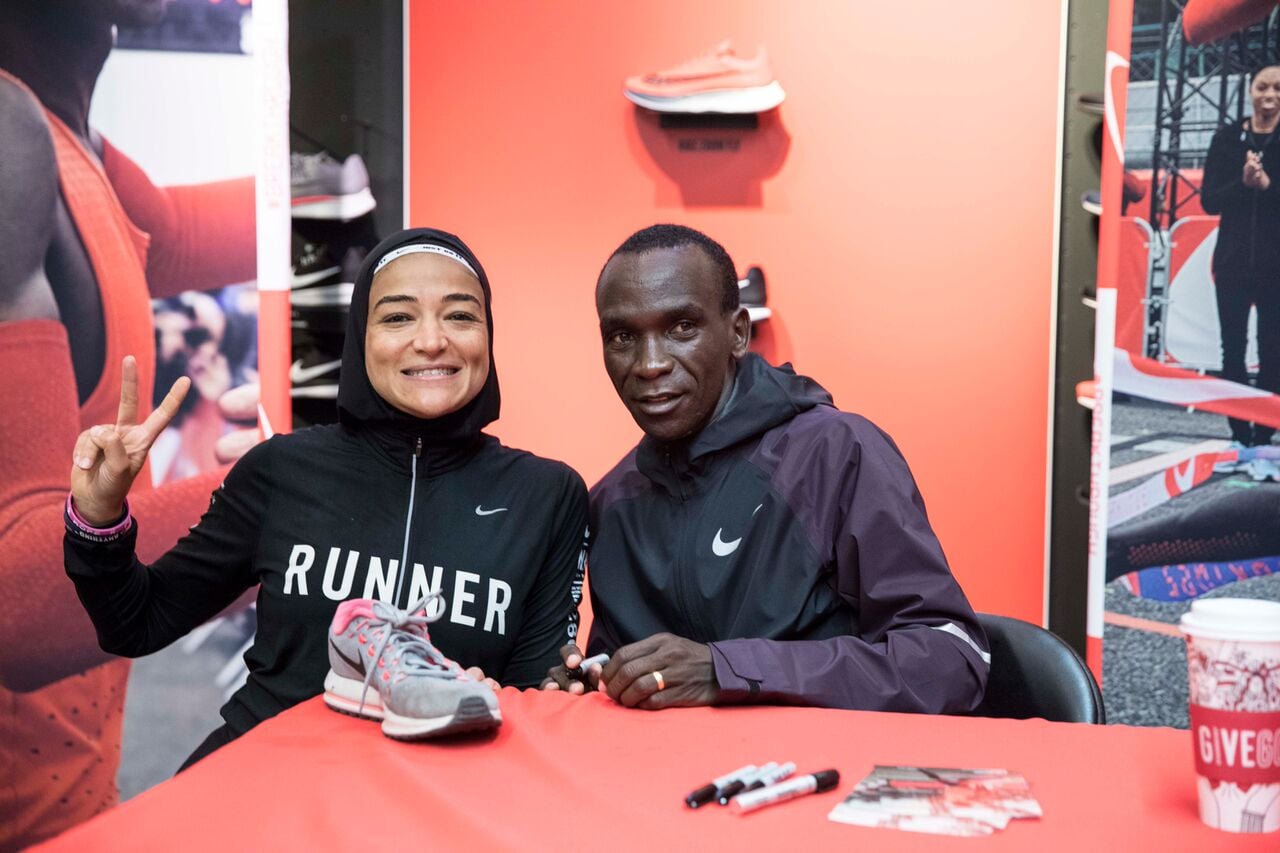 She was the first athlete in the world to take part in a major race wearing it.
She's racing against the clock, trying to beat her own personal best, but it's not just about breaking a record. Manal is also running to support the UAE-based charity Big Heart Foundation, a global humanitarian charity dedicated to helping refugees.
While we can't be there in person to cheer Manal on as she takes on the Big Apple, the NYC Marathon app allows people to track runners via their bib numbers-- hers is #38244.