Olympics Refugee Team 2016
Meet The Syrian Athletes Competing for #TeamRefugee in Rio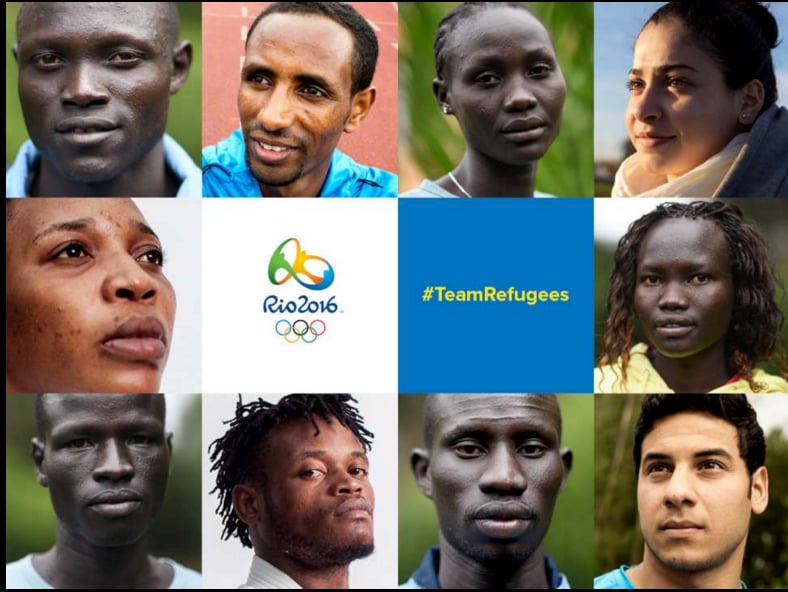 The Olympic Games are steeped in history, but this summer's competition in Rio is breaking barriers in an unprecedented way.
For the first time, a Refugee Olympic Athletes team comprised of ten refugees from around the world will compete under the Olympic flag, and two Syrians have made the team.
Meet the 10 members of #TeamRefugees who will compete at #Rio2016 under the @Olympics flag https://t.co/gnZD2qcnP6 pic.twitter.com/L1oBP2WNVR

— UNHCR, the UN Refugee Agency (@Refugees) June 3, 2016
Filippo Grandi, who is the UN High Commissioner for Refugees, spoke about the significance of this new team, saying "Their participation in the Olympics is a tribute to the courage and perseverance of all refugees in overcoming adversity and building a better future for themselves and their families."
The two Syrian athletes are 25-year-old Rami Anis and 18-year-old Yusra Mardini, both of whom are swimmers.
Watch the inspiring stories of these two swimmers below, and meet the other eight members of the refugee team here.
Rami Anis
Home Country: Syria
Fled to: Belgium
Event: 100-meter butterfly
Yusra Mardini
Home Country :Syria
Fled to: Germany
Event: 200-meter freestyle