PRAMA by Pavigym Workout Review at Fairmont the Palm, Dubai
This Fitness Class Will Remind You of the School Playground But Actually Burns 1,000 Calories
It's no secret that the more you enjoy something the more likely you are to repeat it, and the same definitely goes for working out. So this exercise class that has taken New York by storm is bound to do big things in the UAE. PRAMA by Pavigym has arrived at Fairmont the Palm in Dubai and it means fitness enthusiasts can burn up to 1,000 calories from performing activities that more so resemble playground games than a hardcore workout.

I tried a 7.30am class recently and my first thought when entering the room was how similar the lighting was to another class I'd done in the Emirate which, although had that nightclub vibes, was one of the toughest workouts I'd ever completed. But PRAMA wasn't similar in any way. Instead of hitting the bicycle and running around the block a few times, like many exercise circuits make you do begrudgingly, we moved around the room, using mainly the floors and walls to challenge ourselves.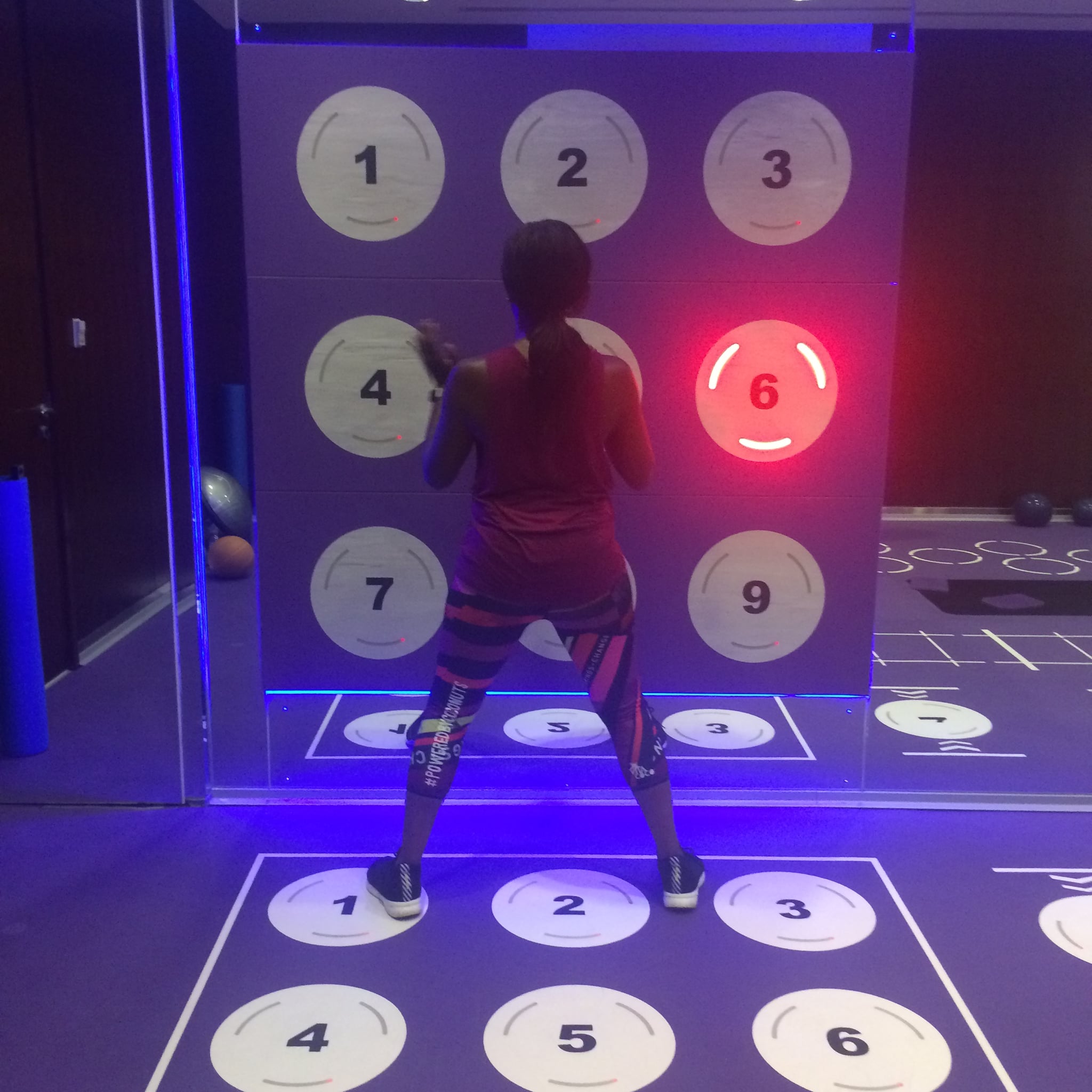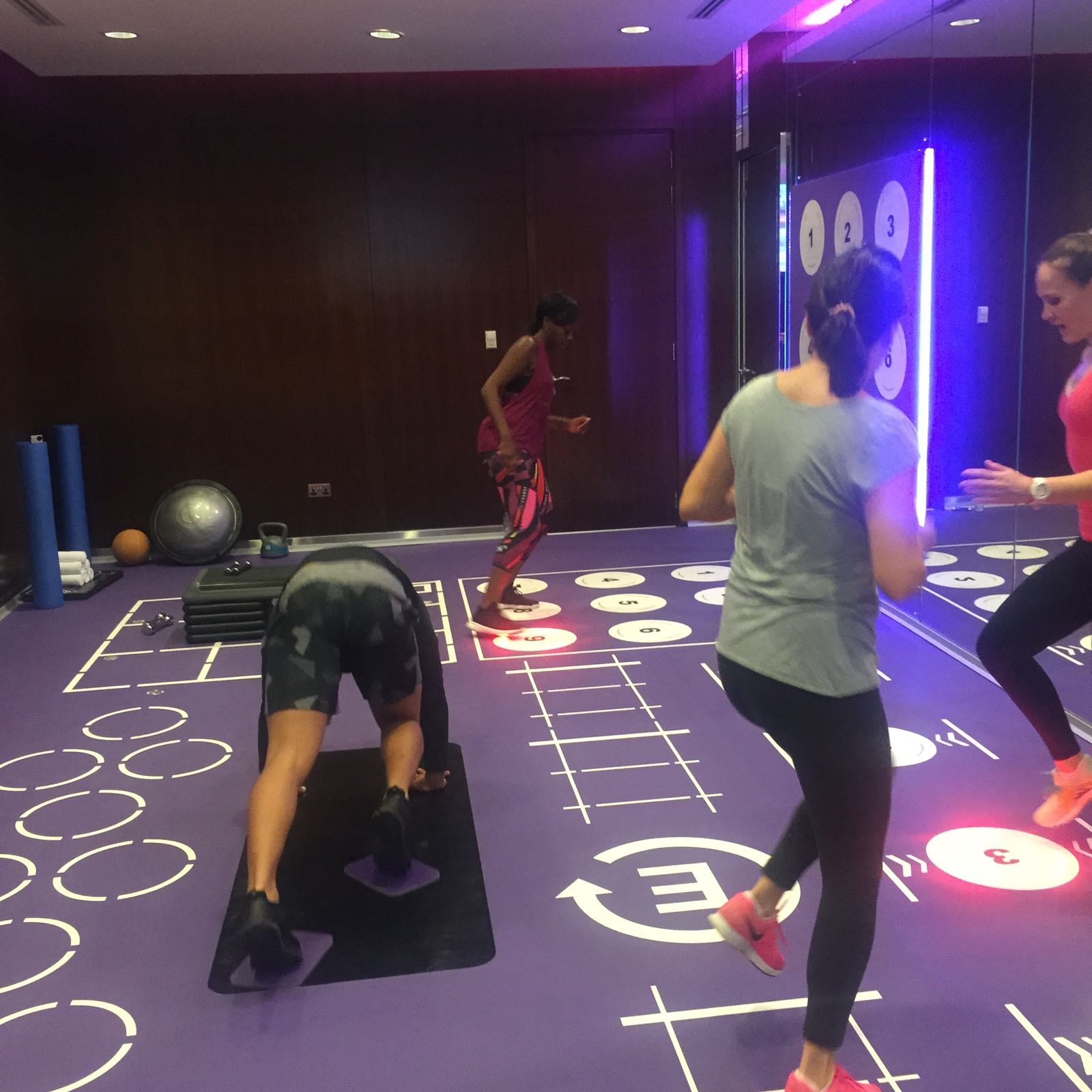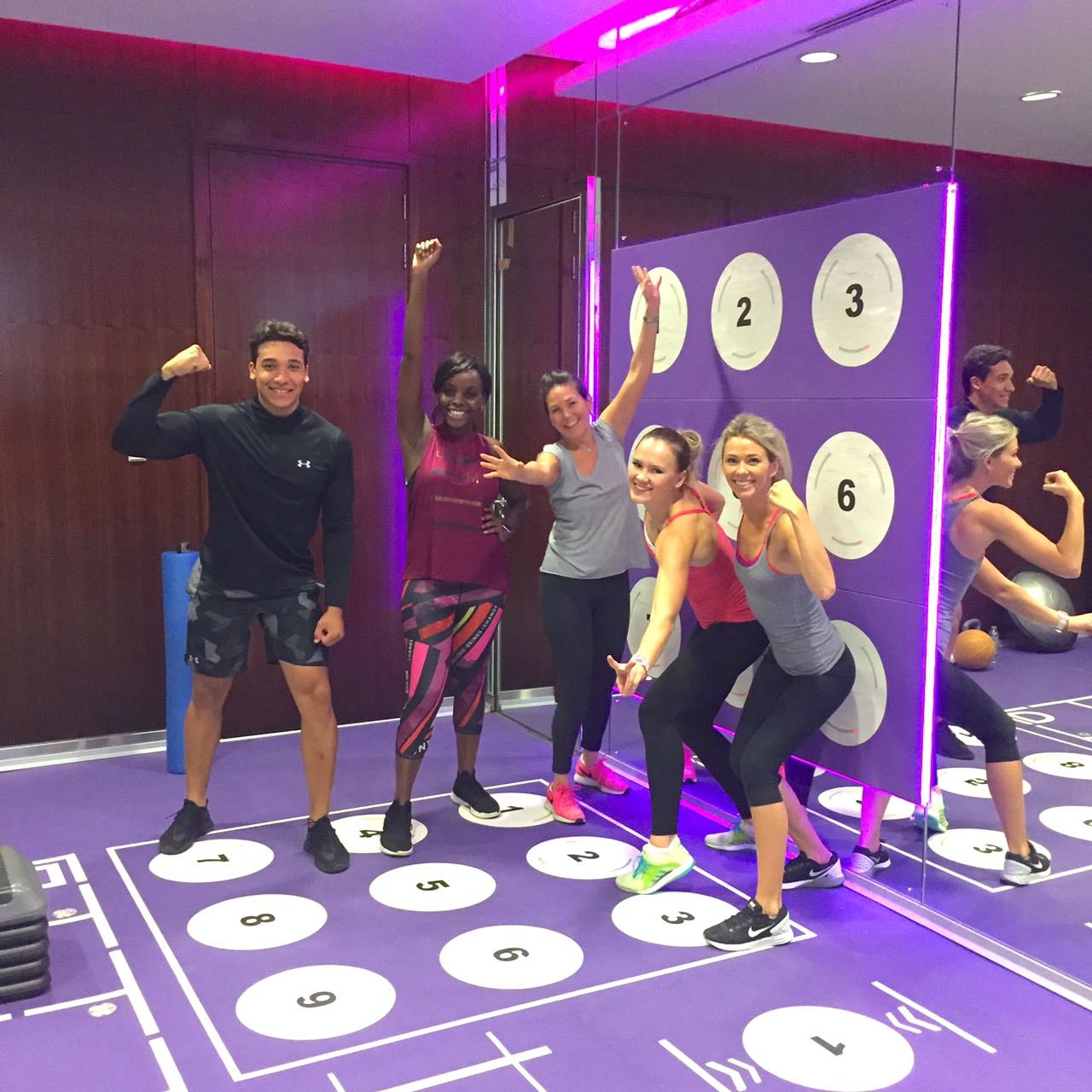 Some of the "regular" stations included doing side crunches with a medicine ball to help tone the abs, as well as leg and arm raises on a step box with light weights. But what was really interesting were the stations which used sensors to control the workout. Numbered circles on the ground light up as the instructor sets new challenges for participants to try. On my first circuit I was told to hop from area to area, using only one leg at a time to light up each spot. It sounds easy but the technology makes sure you work extra hard by either highlighting a circle on the other end of the Twister-style board or one so close that you can't see it's right behind you! It definitely takes good balance and a strong core to do well at this one.
The same area also features a wall challenge where participants much try to shut lights off by hitting the areas with a ball. Perhaps a better arm workout is seeing how many times you can hit lights out with your bare hands in the time frame of 20 seconds. And you won't get away with a measly tap either – you have to make sure you press the surface correctly in order to move on to the next circle.
Thankfully in my class, you only have to work for 20 seconds at all of the stations so by the time you're really starting to feel the burn, it's time to move on to the next one. It's the ideal class if you're not very good at putting your mind over matter when it comes to grueling exercise.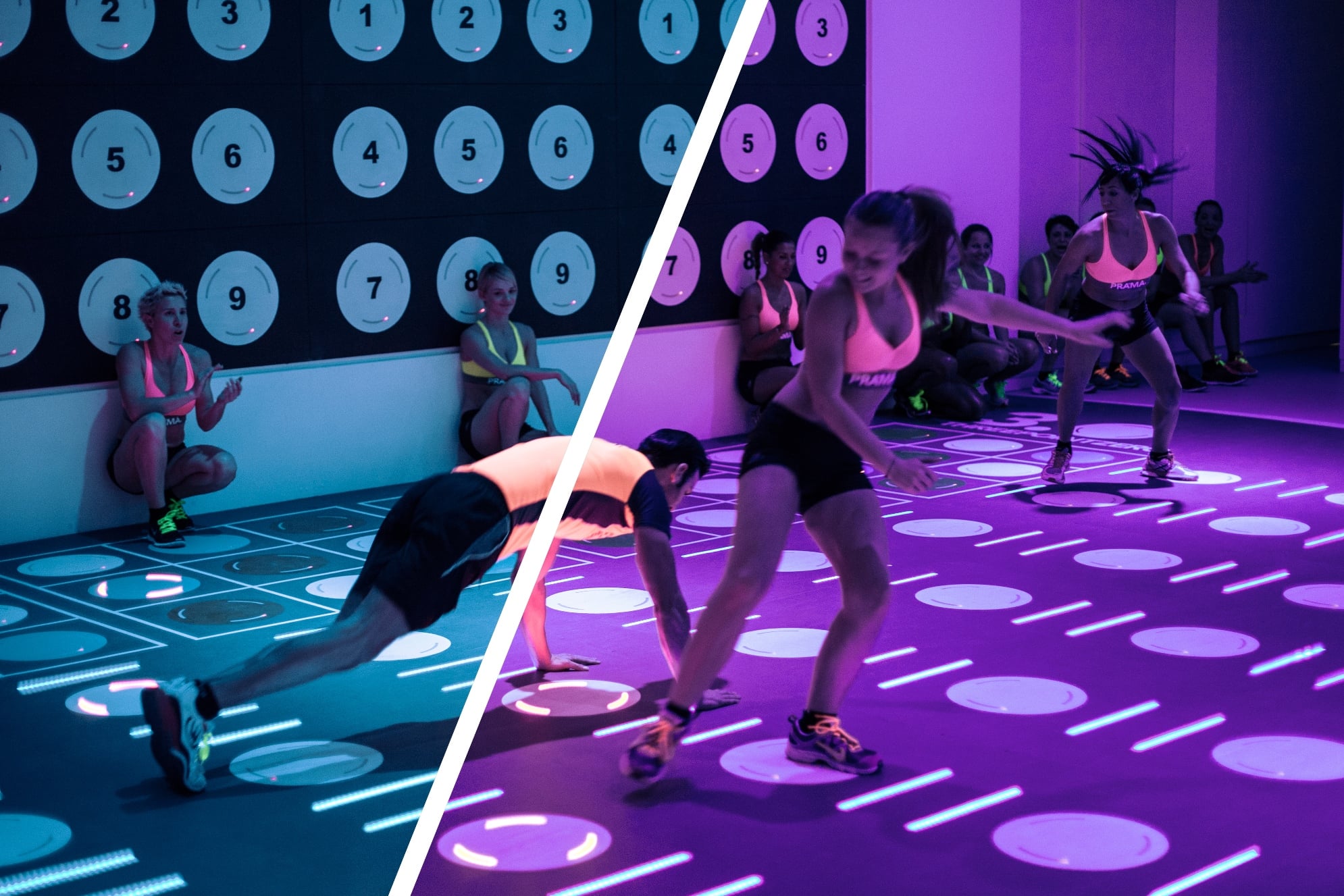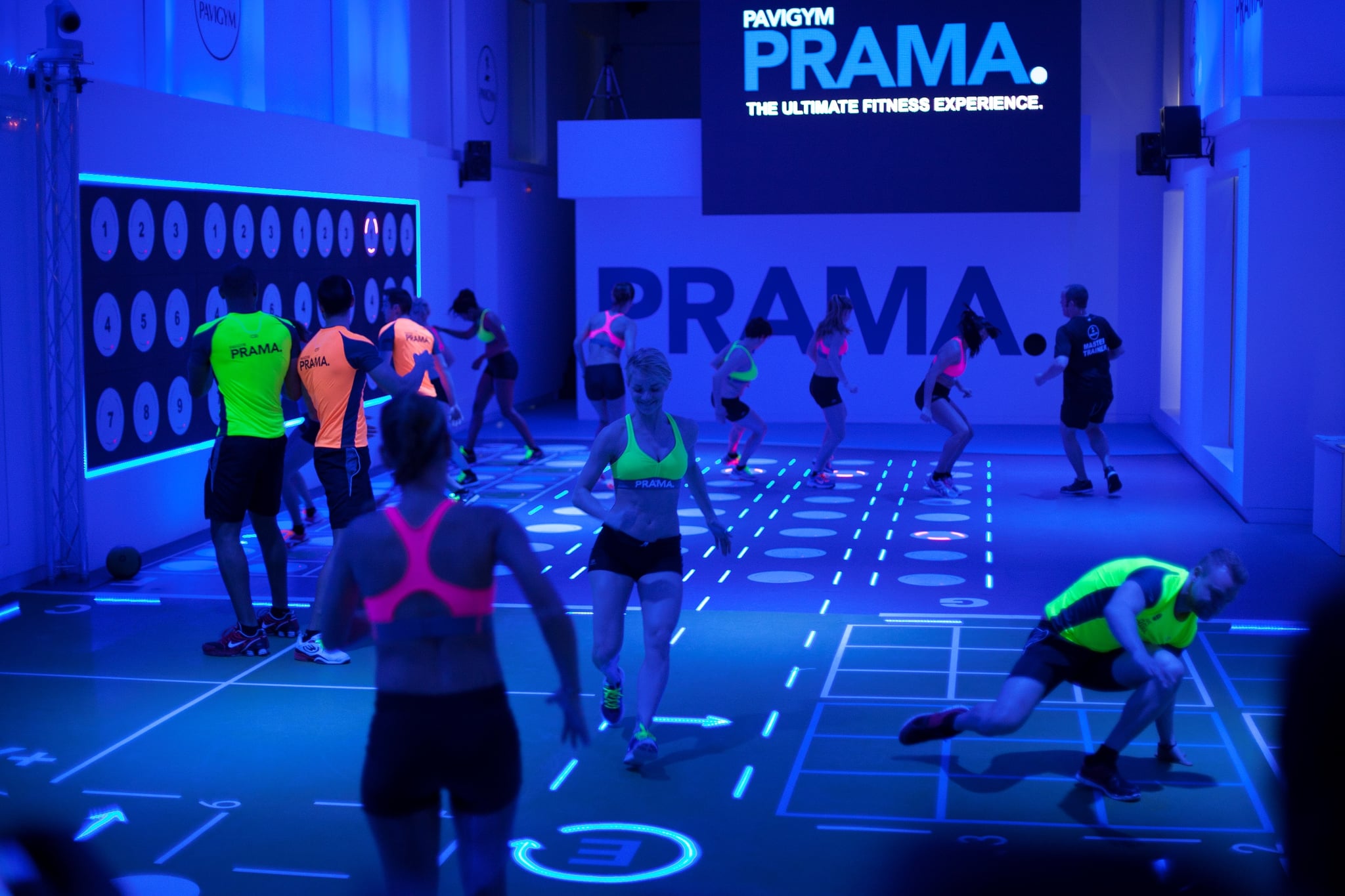 I truly believe that environment is a big factor when it comes to doing anything, and as the instructor can alter the mood by choosing what color lighting use or change the function of the LED light-based circuit to do the workout challenge you enjoy most, it makes it a bespoke group class that's fun and caters to your strengths (or weaknesses).
If you thought other people watching spurs you on to perform your best in classes, with a system that records your every stomp and wall fist bump, imagine how much harder you'll work when competing against yourself...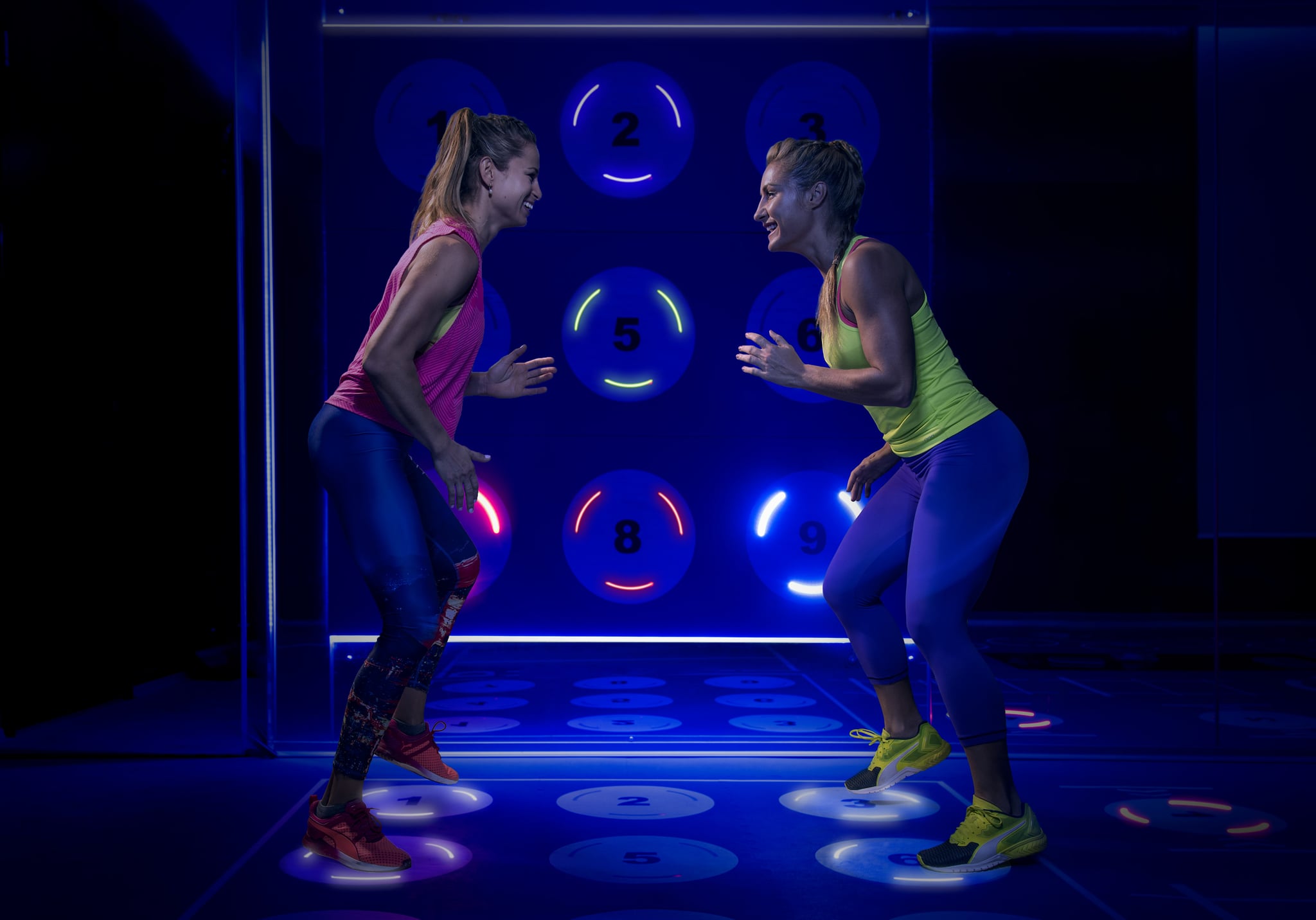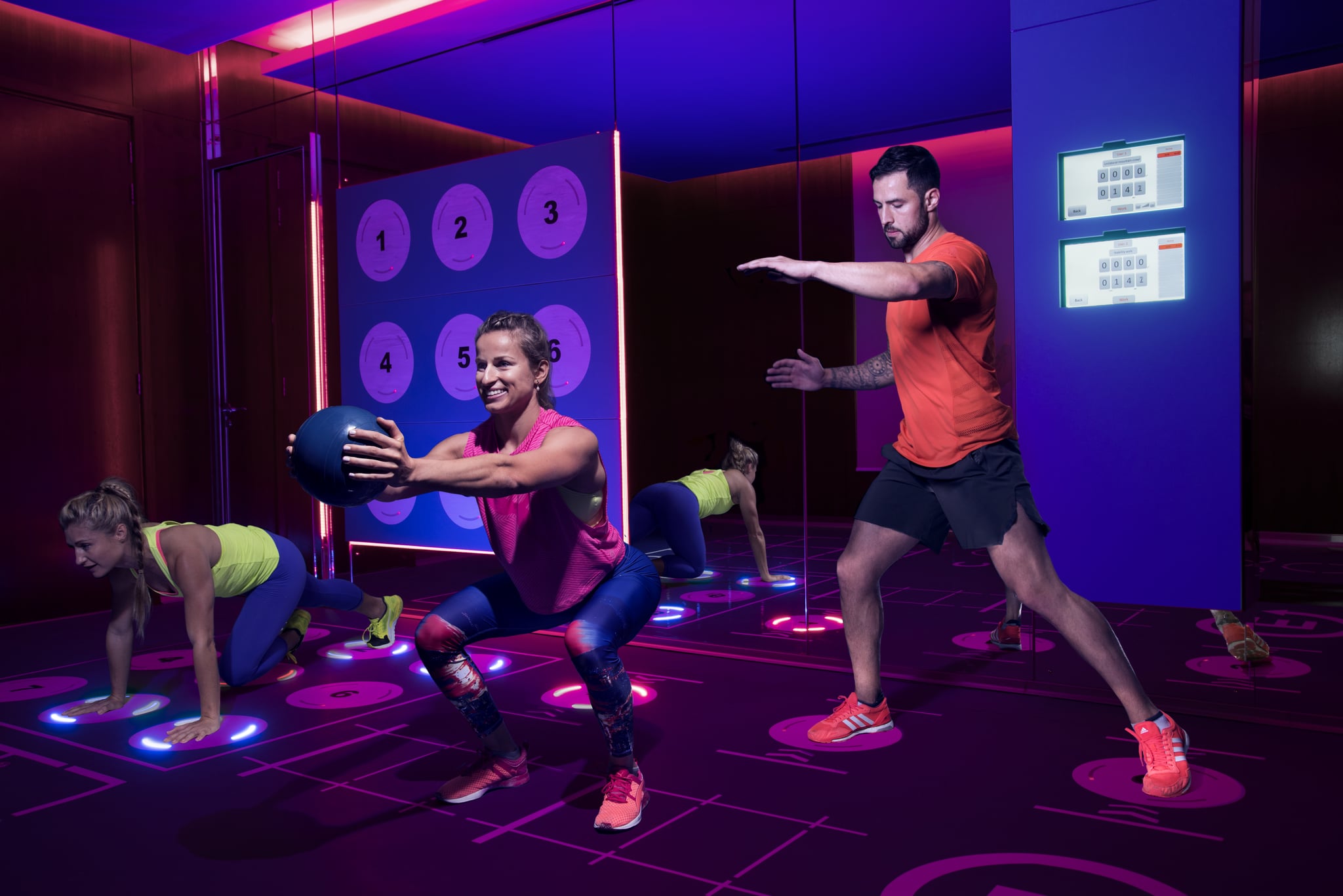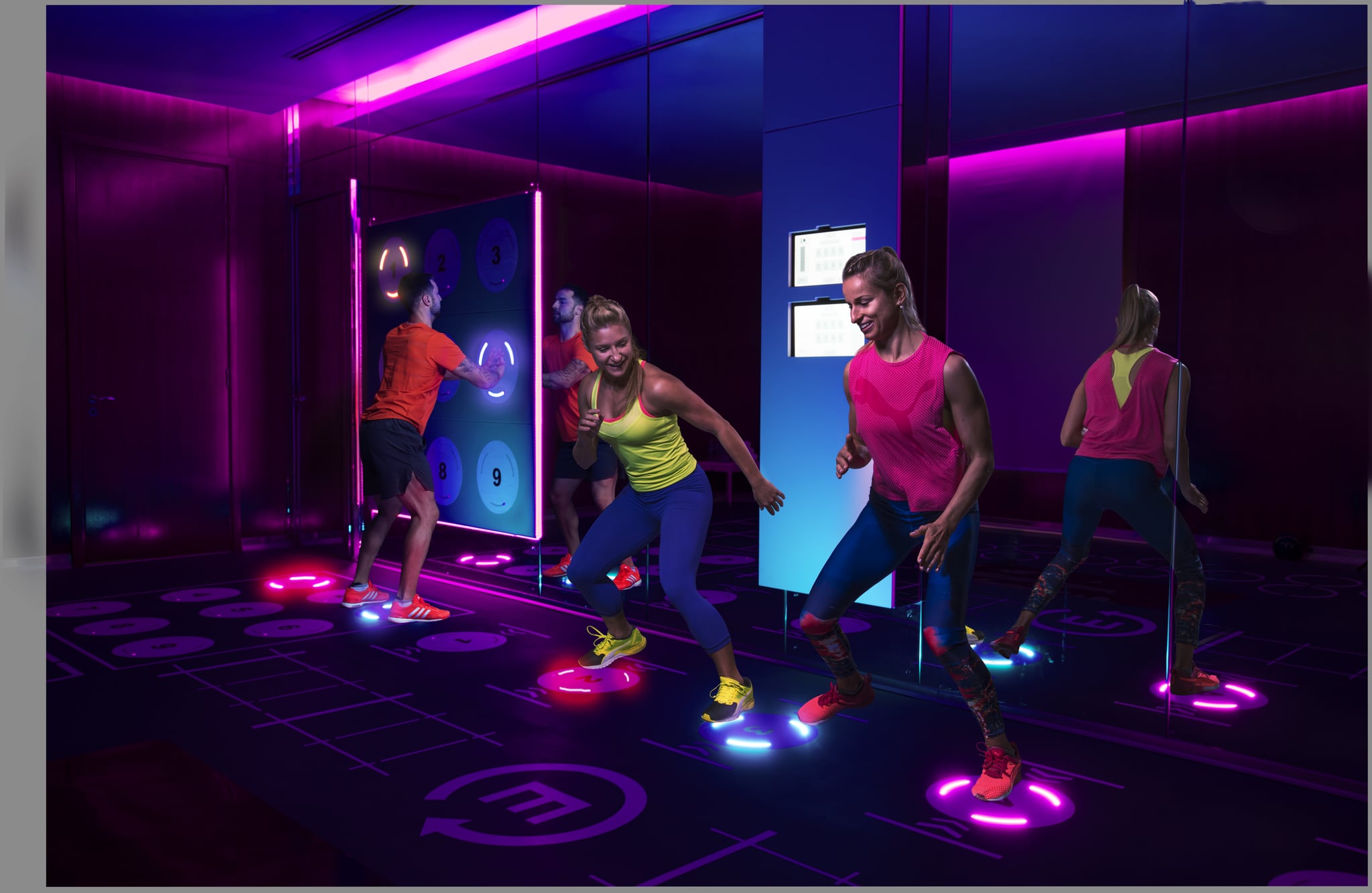 Image Source: PRAMA