Peppermint and Ginger Tea Recipe
Detox and Debloat With This Simple 2-Ingredient Tea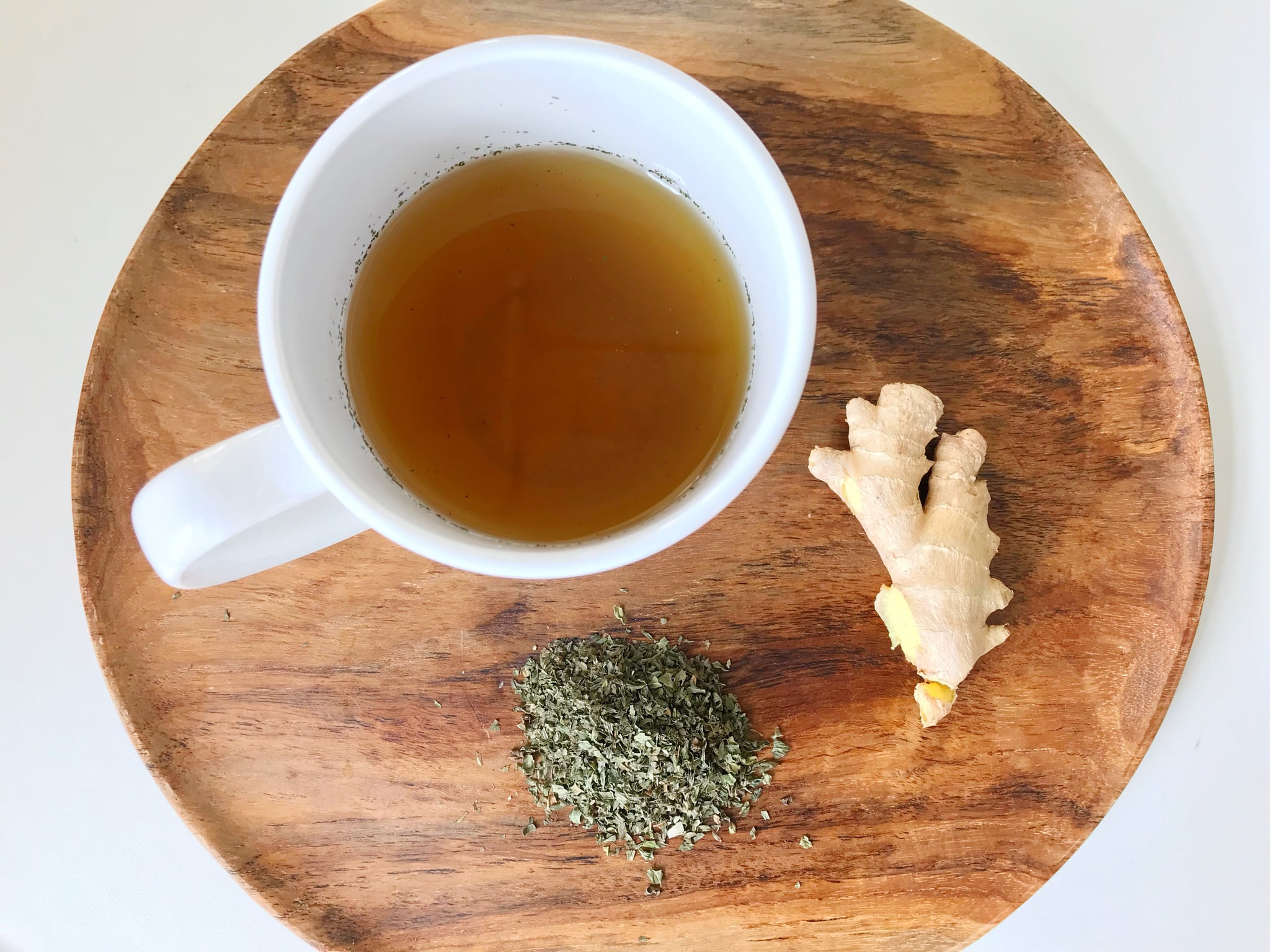 Meet your new favorite tea pairing, peppermint and ginger, which kills two birds with one drink. Each natural ingredient is great for its own reasons, but put them together and you've got yourself a debloating and detoxifying combination. Peppermint is known to support digestion by relaxing the gastrointestinal tract and relieving constipation. It also has a soothing effect and can even curb cravings and appetite.
On the other hand, ginger can help eliminate free radicals from the body while also acting as a digestive aid in addition to other health benefits.
To make ginger-peppermint tea at home, try this simple recipe below!
Ingredients (For 1 Cup)
1 teaspoon loose-leaf peppermint tea (or one sachet of peppermint herbal tea)
1 teaspoon freshly grated ginger root
Optional: 1 teaspoon honey
Instructions
Pack a tea ball or any kind of infuser with peppermint leaves and ginger, and steep in hot water for three to five minutes, depending on desired strength. If you're using a peppermint tea bag instead of an infuser, follow the same instructions and add fresh ginger to your cup. Feel free to remove the ginger pieces after brewing.
Image Source: POPSUGAR Photography / Nicole Yi