Push-Up and Rotate
This 1 Push-Up Variation Is the Ultimate Move to Sculpt Your Arms and Abs
While regular push-ups with your legs straight are challenging enough, if you really want to get stronger and build muscle in your upper back, arms, and core, this variation is a must do. Grab a pair of medium-weight dumbbells and add this push-up to your routine.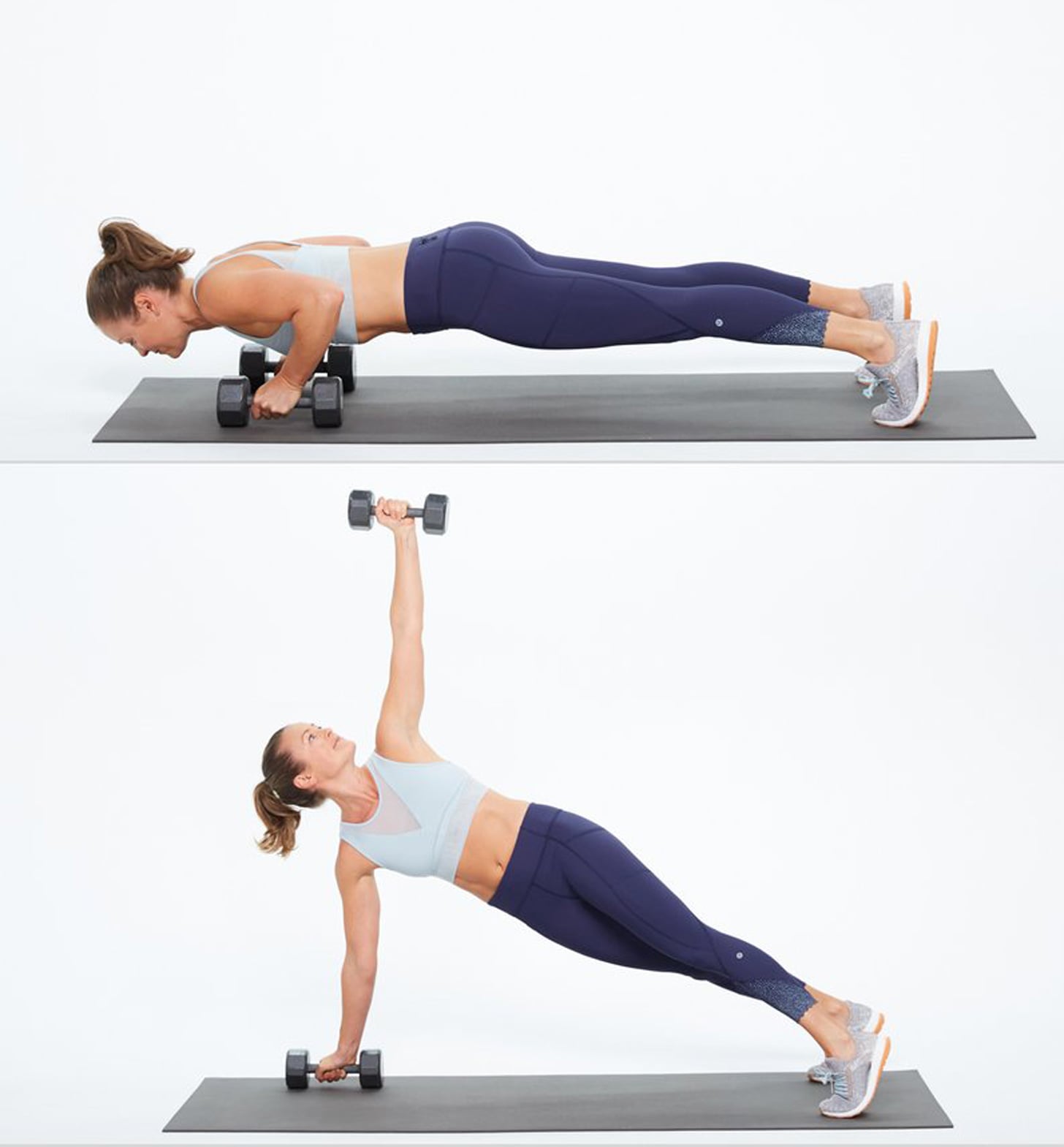 Begin balancing in plank position, shoulders stacked over the wrists, with a dumbbell on the floor in each hand.
Lower your body toward the floor and then push through your arms, returning to plank.
Holding the dumbbell, twist to the left, reaching your left arm to the ceiling without letting your pelvis rise or lower.
Return to plank position, bringing the dumbbell back to the floor, and perform another push-up. When returning to plank, twist to the right and reach your right arm to the ceiling.
Return back to plank position, returning the dumbbell to the floor. This completes one rep.
Image Source: POPSUGAR Studios