Raha Moharrak's Story
Raha Moharrak Thought Being the 1st Saudi Women to Tackle 7 Summits Was No Biggie, Until This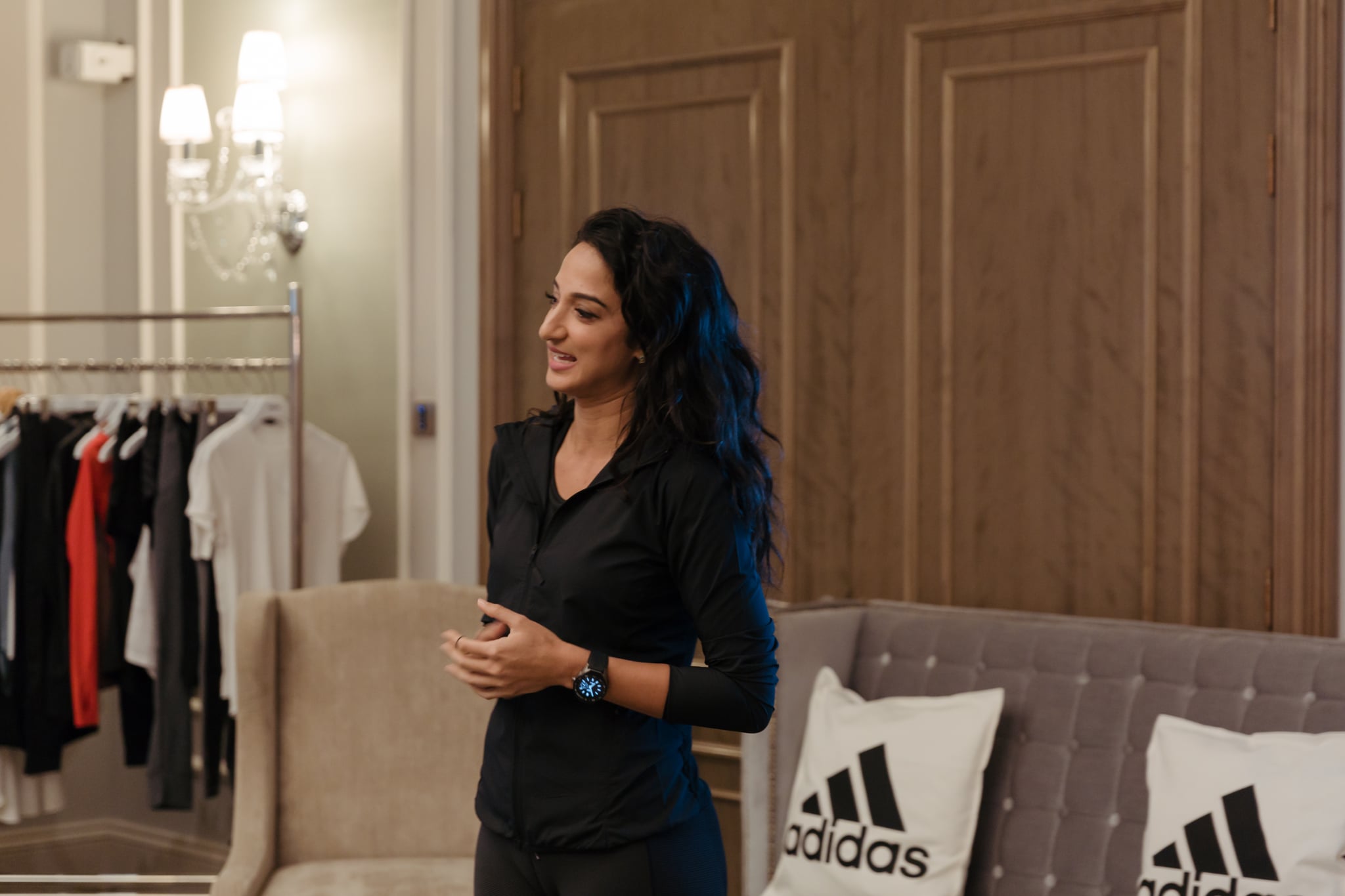 Raha Moharrak is paving the way for female Muslim athletes everywhere, as the first woman from Saudi Arabia to climb all seven summits, it's an achievement no one will ever be able to redo.
Defying convention and living adventurously, she ditched the idea of getting married young, much to her parents' disappointment, and set her heart on climbing her first mountain, but the idea didn't come about in the way you might think.
"I climbed it because I knew that I could, not to become the first or youngest," she said at an Adidas event on International Women's Day.
She was sitting with a group of people and one said she was climbing a mountain. Thinking it was the perfect thing to make her parents' hearts pound she decided to make it her goal over the Eid break.
"I thought it was a fruit," she said about Kilimanjaro, which is 19,000ft tall and takes six days to climb. She didn't like that her gender dictated what she could do in regards to her parents, and the fact that she was from Saudi determined her path in terms of the world's attitude.
It makes sense considering until recently women in Saudi Arabia were not allowed to drive, something coming into place in June, or enter sports stadiums.
When she built up the courage to ask her father's permission and for money, he said no initially, so she wrote him a stern letter and was nervous about what his response would be that she felt sick. Despite now having done fourteen expeditions and passed dead people along the way, that moment was the scariest of her life.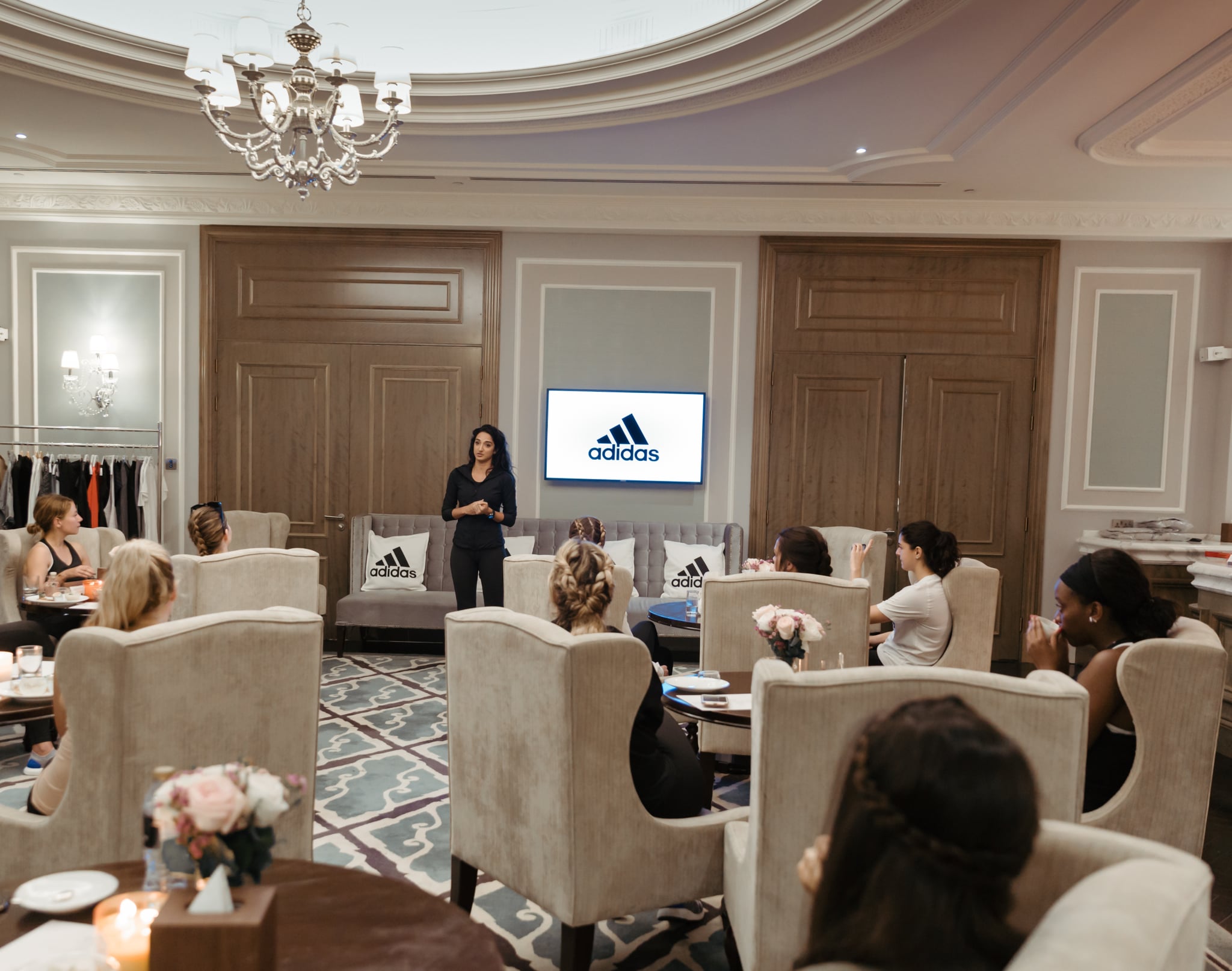 "They're going to send me to the first guy that takes my hand," Raha thought. "I could not believe that the same man who taught me I could reach for the stars, told me "no"… If I was Mohammed my brother, he would have bought me my ticket."
And it worked out for her, her father finally said yes.
"You're crazy. I love you. Go for it," he said.
She barely trained prior to Kilimanjaro and jokes that she thought a four-star hotel was camping before getting into climbing mountains. Still, upon completion, she was hypothermic, she couldn't see, she was blue but she got to the highest point in Africa and she felt euphoric. She accomplished something that was beyond her imagination and she knew it wouldn't be the last time she tasted it.
Of course, from that point on, she couldn't stop climbing mountains. Just when she thought she found her limit she saw Everest for the first time.
"I hope one day she looks at a man the way she looks at a mountain," her mom joked about what was seriously becoming an addiction, Raha told us.
When she finally made it to the top, standing on the Hillary step it didn't matter that she was a girl or that she was Saudi, it put on equal footing with everyone else and that's all that mattered ... until she met a fan.
"A little girl told me it gave her the courage to ride a bike," she said before explaining that in Saudi Arabia, women can only ride bikes around in a circle but not on a journey. The bike ban for women was only eased up five years ago. From that moment, what she'd accomplished felt so much bigger than her and that's why you've gotta love Raha for inspiring women everywhere to do the unexpected.
"In the beginning when I realized there weren't many women like me (in sports) in this region I was so overwhelmed and so nervous about this responsibility, but soon I realized I had this great opportunity to change what I don't like about my culture which is this mentality that girls are weak and girls are not capable of doing these things (such as mountaineering)," she said. "Now I take this opportunity to heart and give everything 100% because I feel it's my responsibility to set the bar for the next generation. It means so much to me to not only do what I love but also prove to other girls you can do what you love too."
If she can do it, you can too.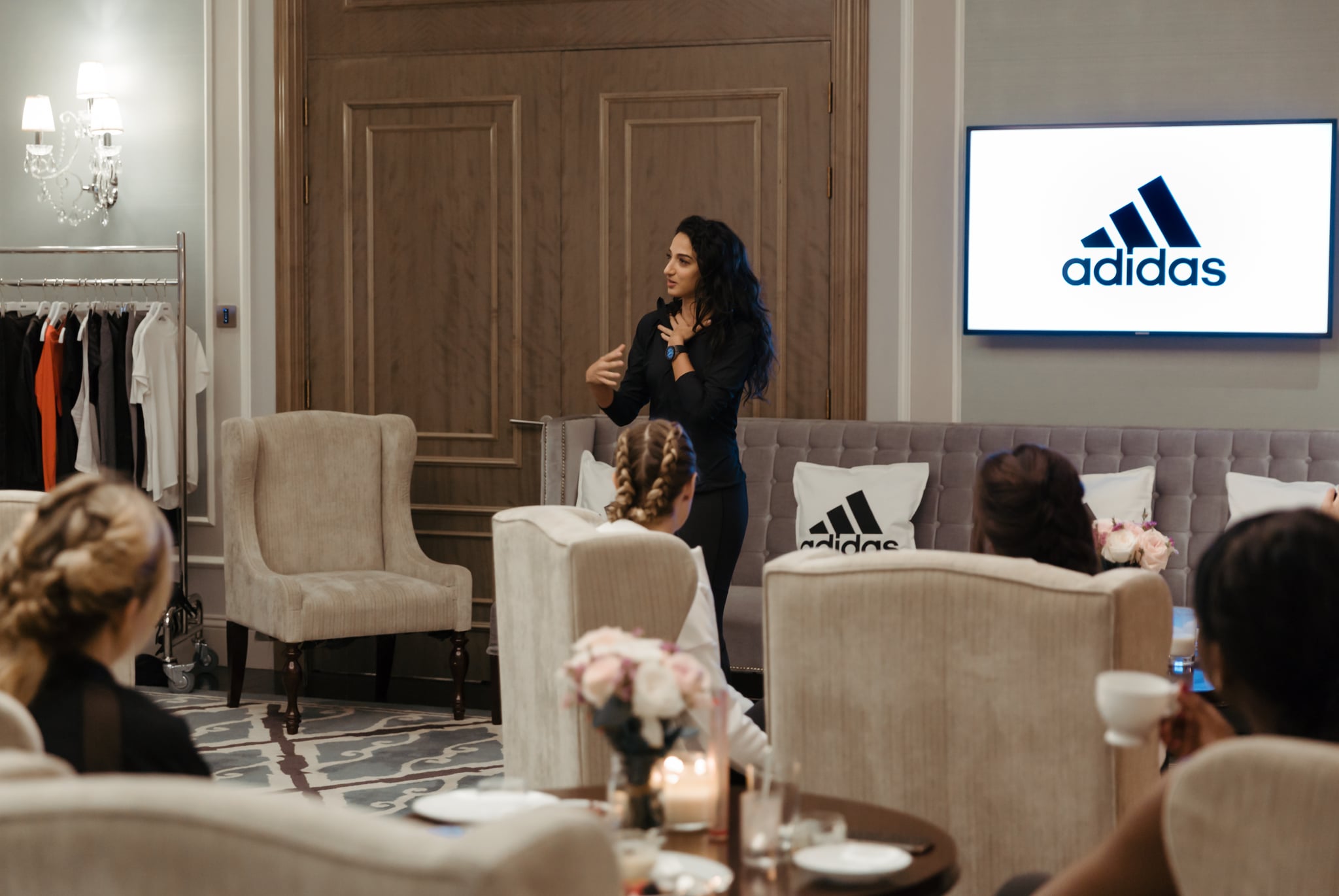 Image Source: adidas